Spring ski touring
Stikine Icecap
Hi all,
We just returned from a fantastic ski-mountaineering trip to the Alaskan side of the Stikine icecap in the Northwest Coast mountains from April 25 to May 2, 2022. We flew to our starting point, partially up the Baird Glacier, with Petersburg based Temsco helicopter. From there we skied up glacier, pulling sleds, and established various camps in key locations on the upper Baird glacier.
During this 8-day trip, we skied between 2700m and 600m with best skiing conditions found on steeper North facing terrain above 1300m. We scaled various unnamed peaks on skis, sometimes using crampons and ice-axe to reach summits. It appears that we may have established a few first ascents/descents in the process!
Our weather consisted of clear/scattered skies with overnight temperatures between -14C and 0C. Daytime highs were in the -5C to 5C range. The area received roughly 20cm of new low-density snow during our stay. Winds were generally light to moderate from the South. A classic Spring low pressure system rolled in on May 1st with warm temps and rain up to 1500m, this storm is currently still ongoing.
All terrain skied in this area was above treeline. Avalanche hazard above 1400m was generally Moderate with classic Spring conditions consisting of powder snow on North aspects and a mix of sun crust/corn snow on solar aspects. Our main concerns were exposure to large cornices and isolated wind slabs in the high alpine. Below 1400m, minimal overnight freeze occurred, and advanced spring avalanche conditions were observed, glide crack releases, cornice falls, loose wet on solar aspects, etc.
Of note, surface hoar to 9mm was observed at all elevations skied on April 30th. These crystals melted away throughout the day on all solar aspects. This layer will be problematic on Northerly aspects with more loading from current storm, something to watch for in the future.
Snow depths were upwards of 400cm on glaciers above 1300m tapering down to about 200cm at 900m. Much thinner snow cover was observed below that elevation with isothermal snow conditions developing. The firn line on the lower Baird glacier was around 500m. The toe of the Baird glacier has melted heaps in recent years and appears to be impassible on foot, see photo.
We were very lucky to exit the area yesterday, thanks to a break in the storm and a skilled helicopter pilot. This area is much more known for alpine rock climbing on nearby Devil's Thumb however, it is also very suitable for ski touring/ski mountaineering basecamps.
Happy Spring!
David Lussier
acmg mountain guide
summitmountainguides.com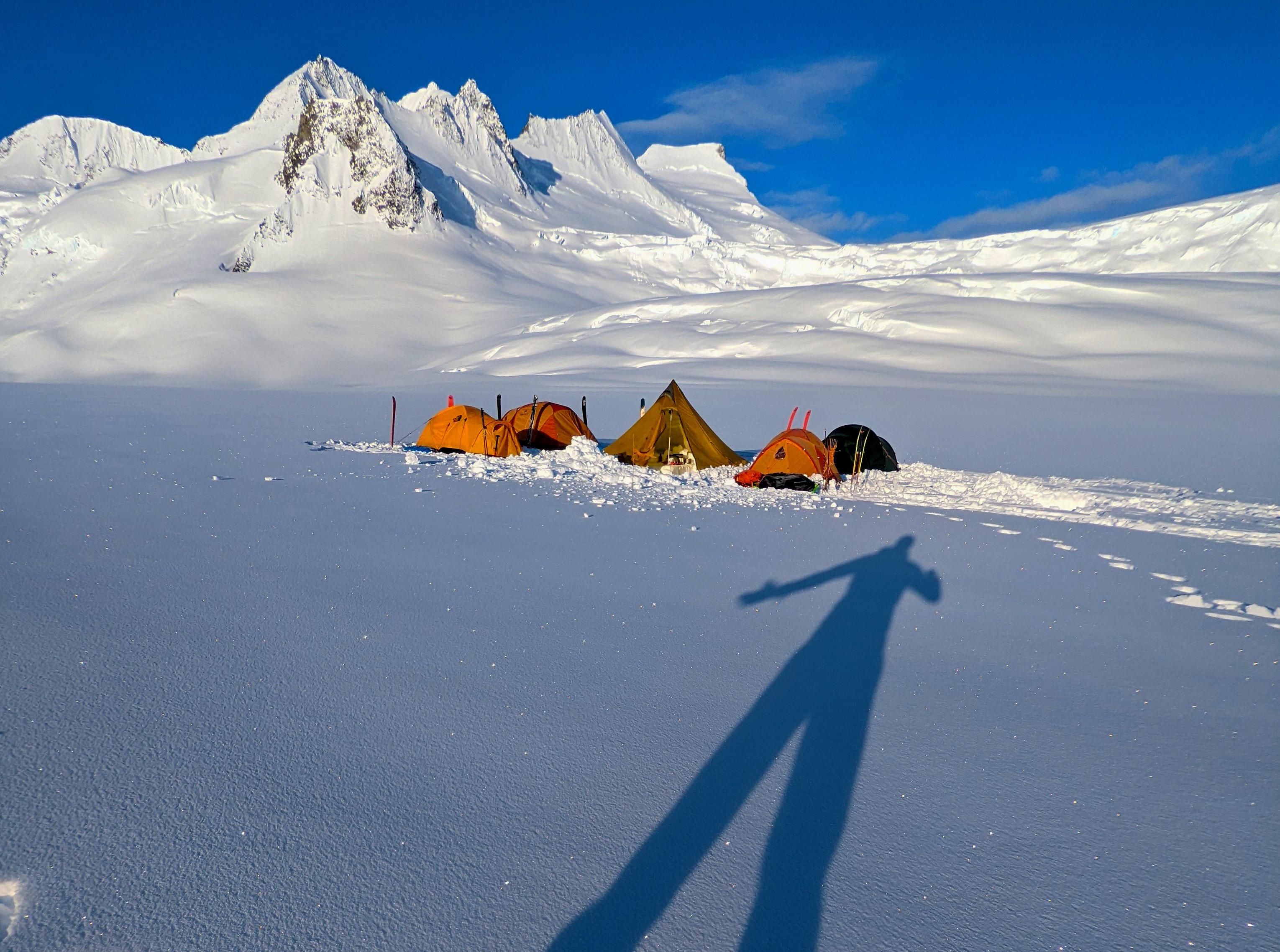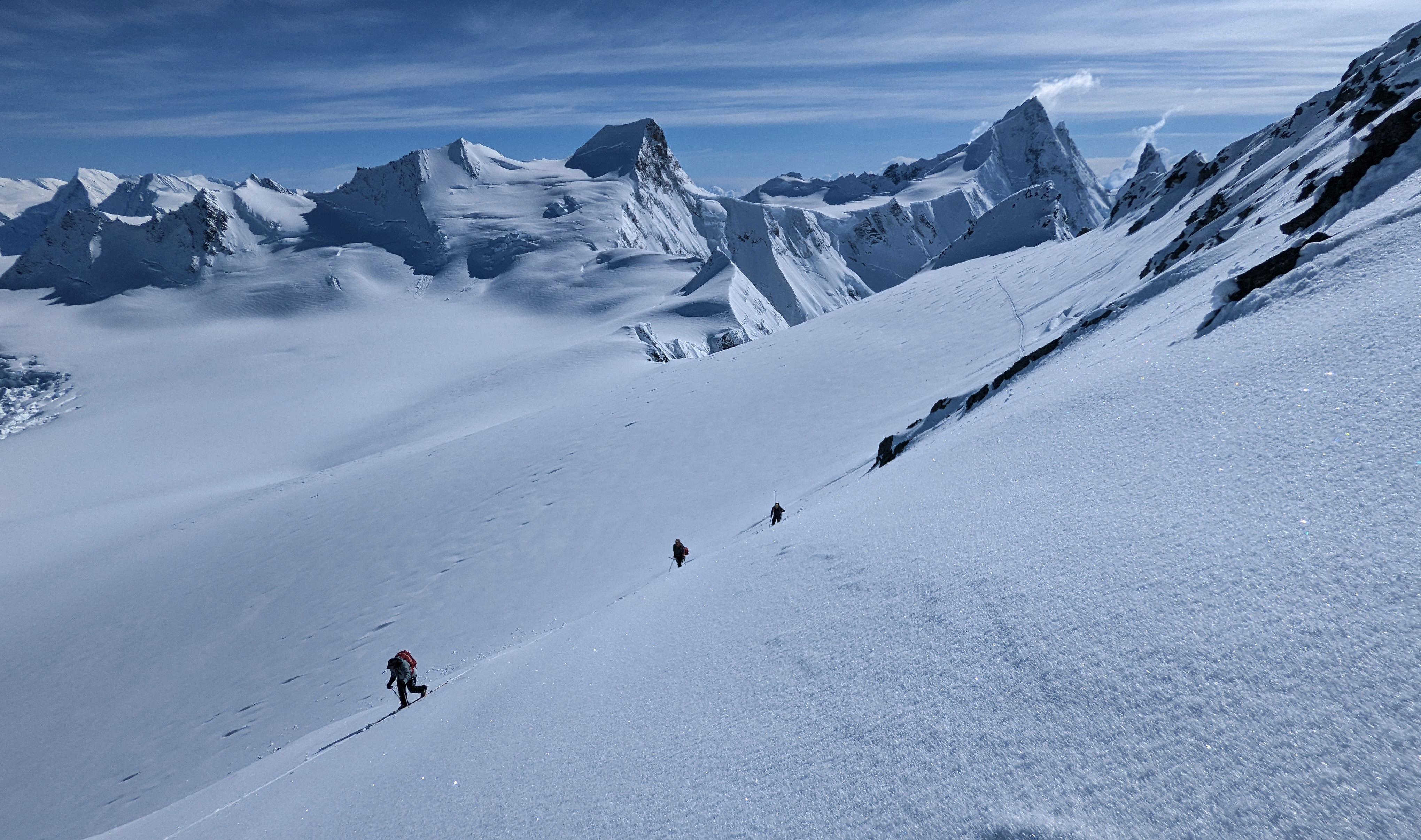 Source: Mountain Conditions