Bugaboos to Rogers Pass traverse
Bugaboos to Rogers Pass traverse
Our team spent the past 8 and a bit days skiing from The Bugaboos (East of Cobalt Lake) to Rogers Pass for a film project with Sweetgrass Productions coming out this fall. We started on March 30th and finished around 1am this morning before the storm arrived.
Route
We mostly followed the standard route, with a few detours:
- Went up the Bugaboo Glacier to bypass the BS Col due to 30cm storm snow sitting on a sun crust
- Skied down Crystalline Creek to bypass Climax col due to strong winds
- Accessed the Deville Nevé between Grand Mountain and the Beaver Overlook due to concerns about windslabs on Sugarloaf and timing with incoming weather.
- We used the Deville Rappels, although it looked like it's possible to ski down on the skiers left at the moment (or boot-pack up), possibly with a short section of scrambling (see photo).
Camping
Campsites will vary with conditions and timing, but many of the locations below offered great access to running water (everywhere below 1850m):
Zone 11U Night 1-7
Vowell Glacier 12851 22430 (no water)
Crystalline Creek 99126 30923 (running water)
Creek below Snowman Pass 95981 36113 (running water)
Malachite Creek 98098 47898 (running water)
Kingsbury Hut meadow 90211 49410 (no water)
Beaver/Duncan Divide 82271 54715 (running water)
Deville Glacier 74292 62300 (no water)
Douglas Sproul's site is a great resource for the route if you're unfamiliar (https://www.geobackcountry.com/uptracks/2016/3/2/free-bugaboos-to-rogers...).
Avalanche activity
When we flew into Cobalt Lake, we observed a large fresh avalanche cycle up to size 3 on East to West aspects (although predominantly south), presumably failing on buried sun crusts. This cycle was widespread from the Purcell's to Selkirk's.
Apart from this, we saw relatively little avalanche activity during the trip. A few slabs up to size 3 triggered by warming and cornice falls (all failing on buried sun crusts), isolated wind slabs on northerly aspects up to size 2 in the middle of the week, and a few size 1 ski cuts triggering wind slabs.
Weather and snow conditions
Our whole trip was quite windy from various directions, most of us being blown over by the wind at least once. and often crossing glaciers in white-outs. We spent a lot of the trip walking uphill with one to two puffy jackets on (I got a lot of use out of my 6000m down jacket), and the only time any of us got down to our base layers was in the Beaver River. In general the trip felt very wintery. On April 4th we received about 15cm of new snow in International Basin, which was closer to 30cm near the Beaver/Duncan Divide. We did not use our ice axes the whole trip as we had fairly wintery conditions. We had some amazing skiing in sheltered areas, although given the nature of our trip we traversed past the majority of it. Most of us used ski crampons for a few short sections, although it was possible without them.
Glaciers
We found the glaciers pretty straightforward to navigate in current conditions, except for the toe of the Grand Glacier that we avoided (see photo).
Photos attached for more info.
Enjoy the spring skiing!
Alex Geary (Mountain Guide)
Madeleine Martin-Preney (Ski Guide and Hiking Guide)
Nick Waggoner (Apprentice Ski Guide)
Leah Evans (Hiking Guide)
+ friends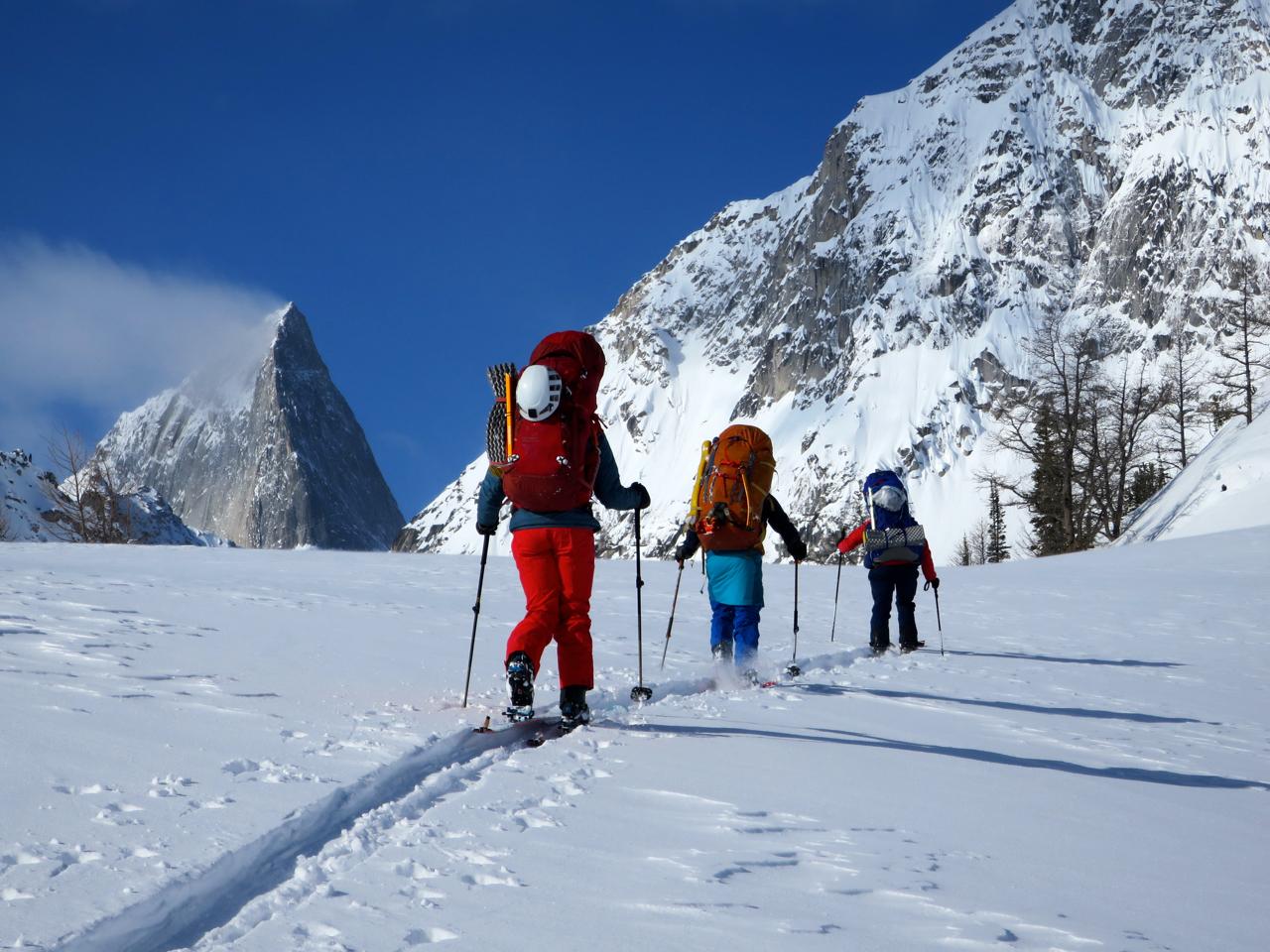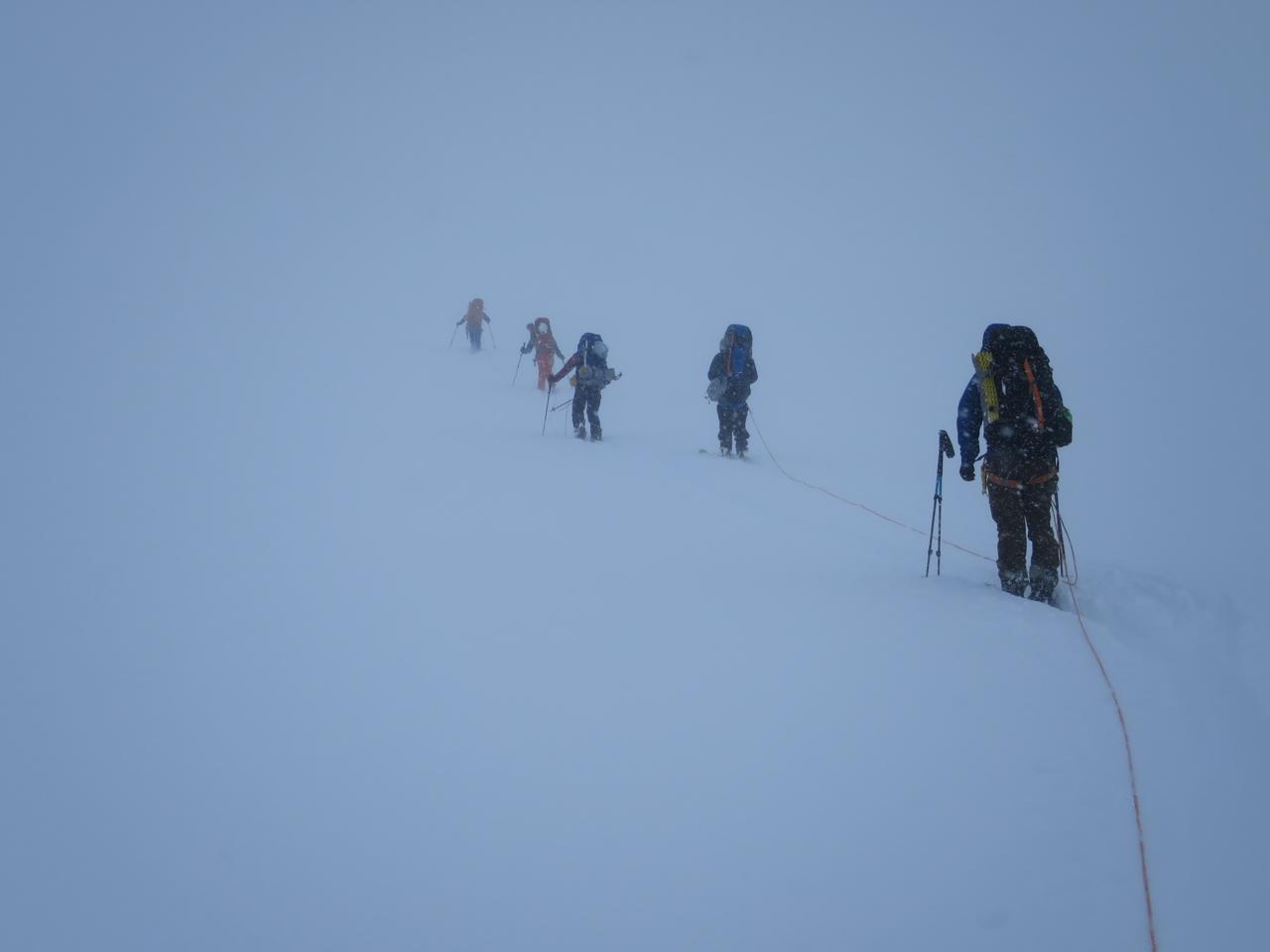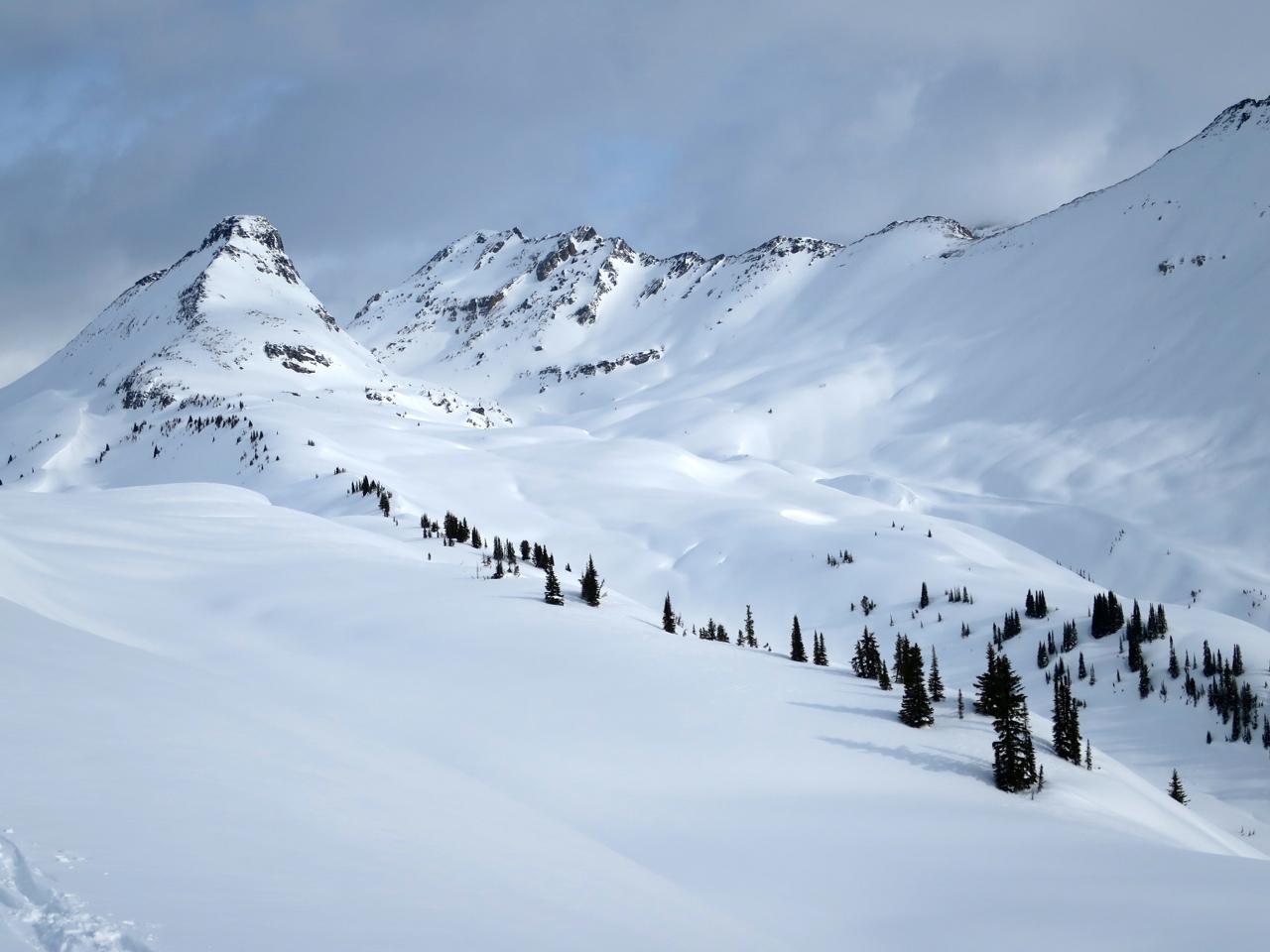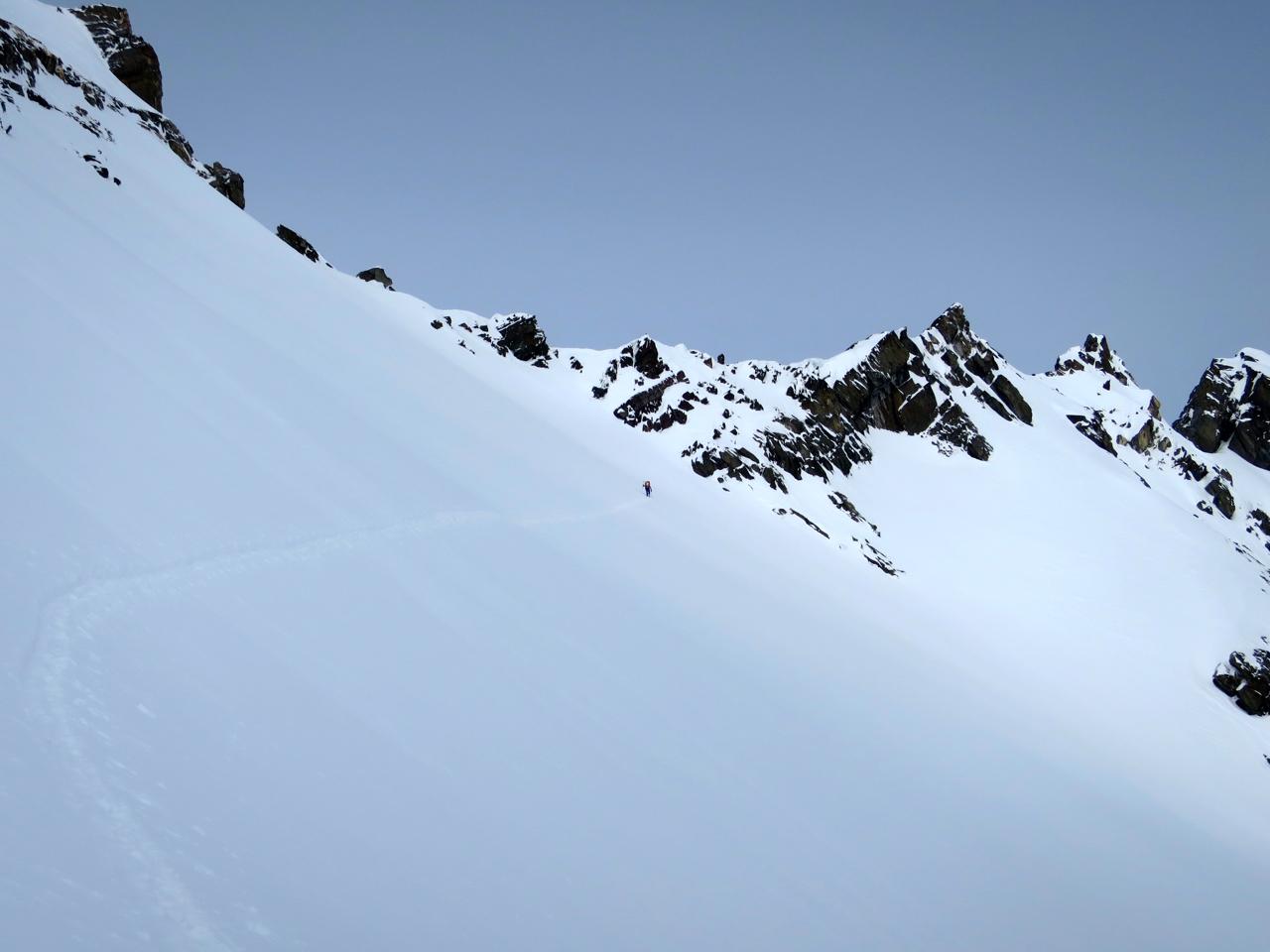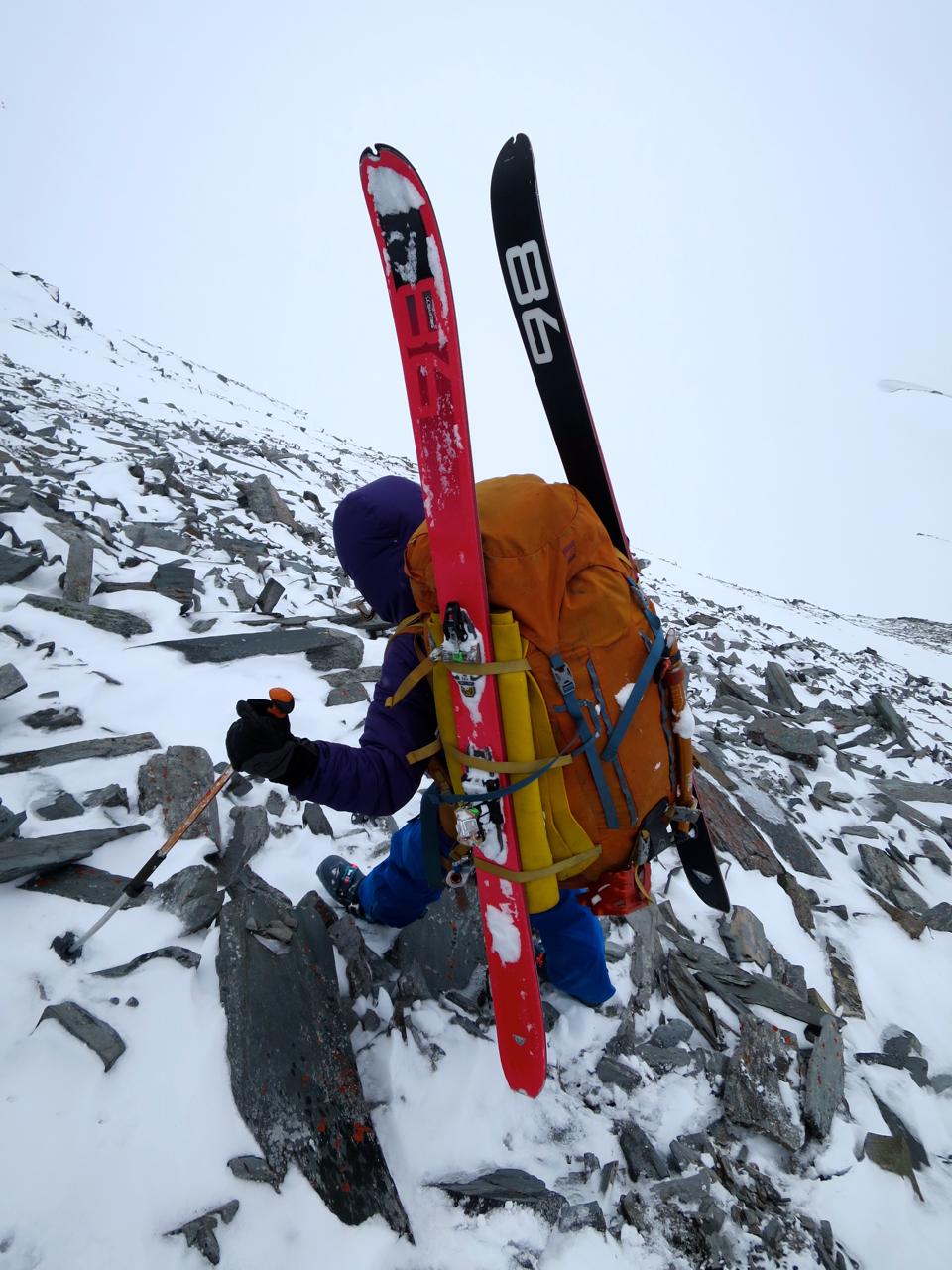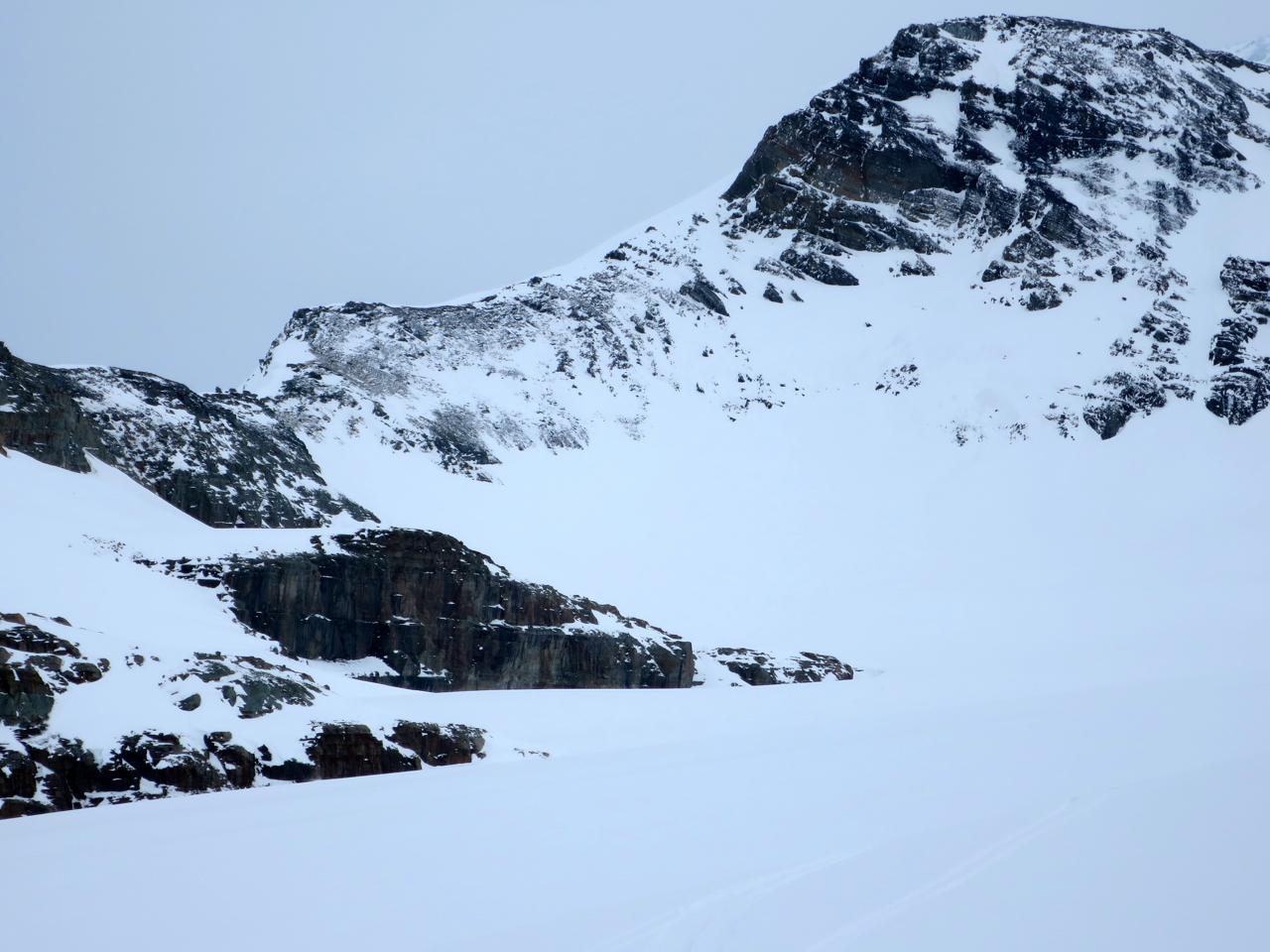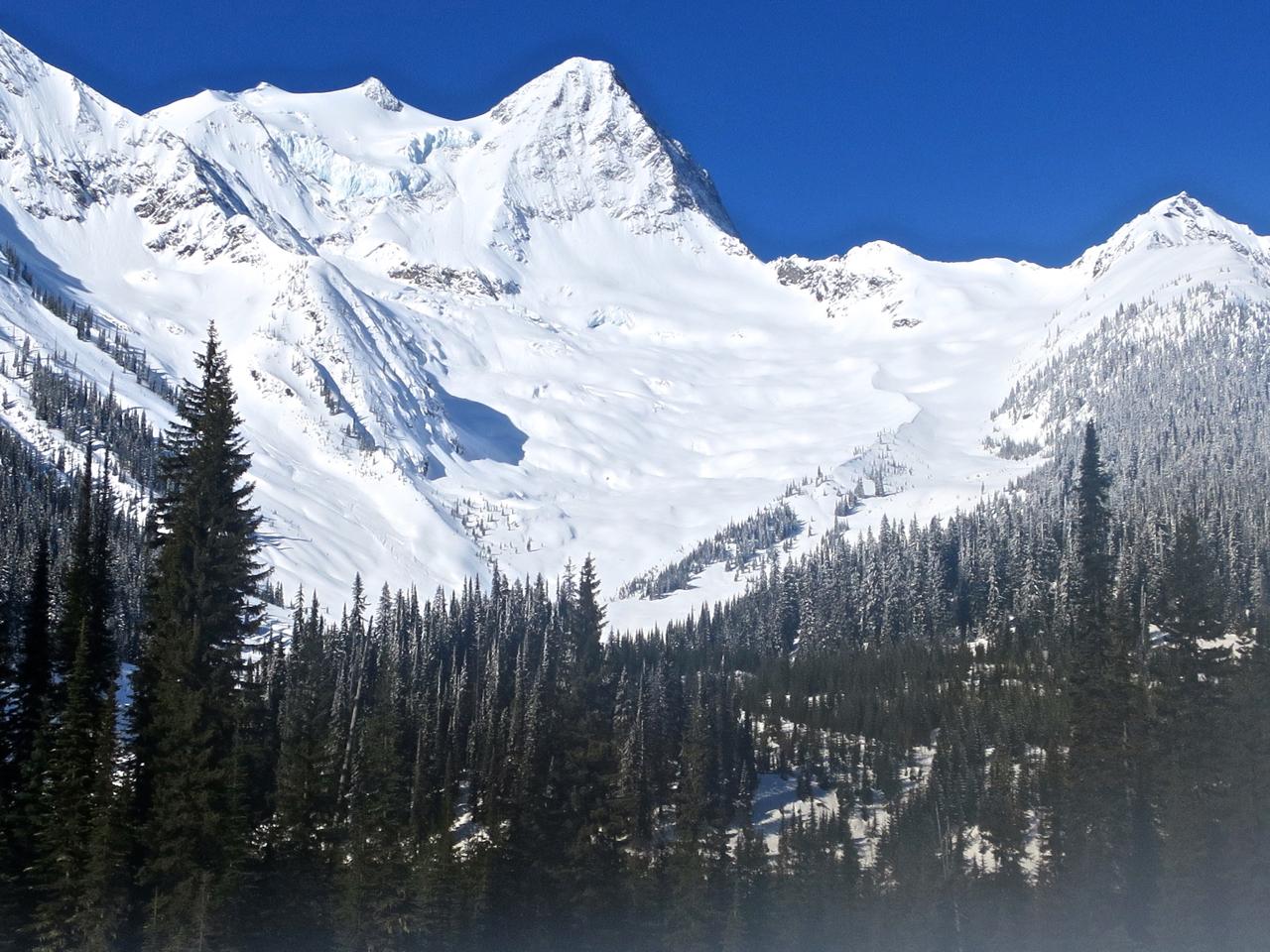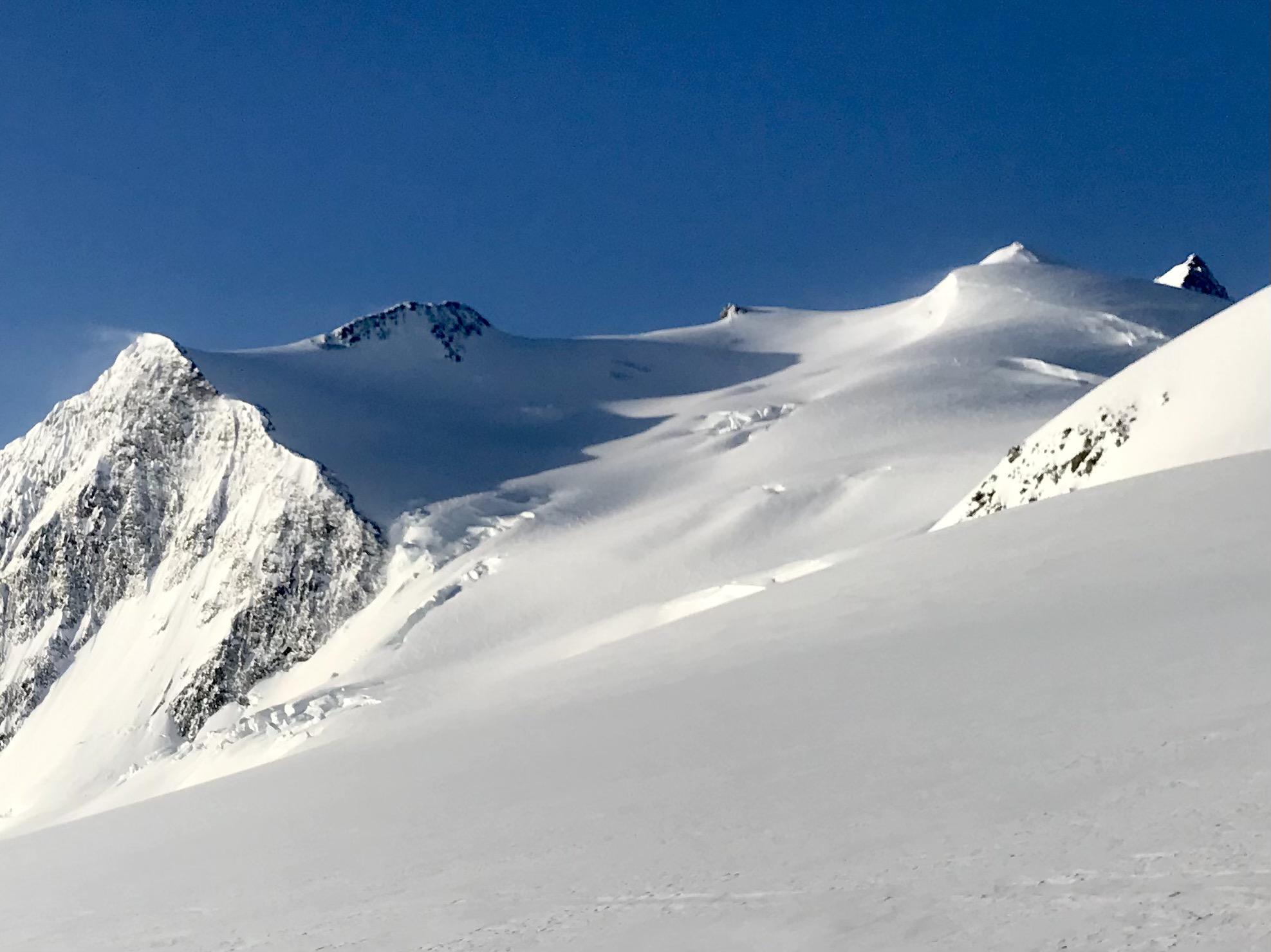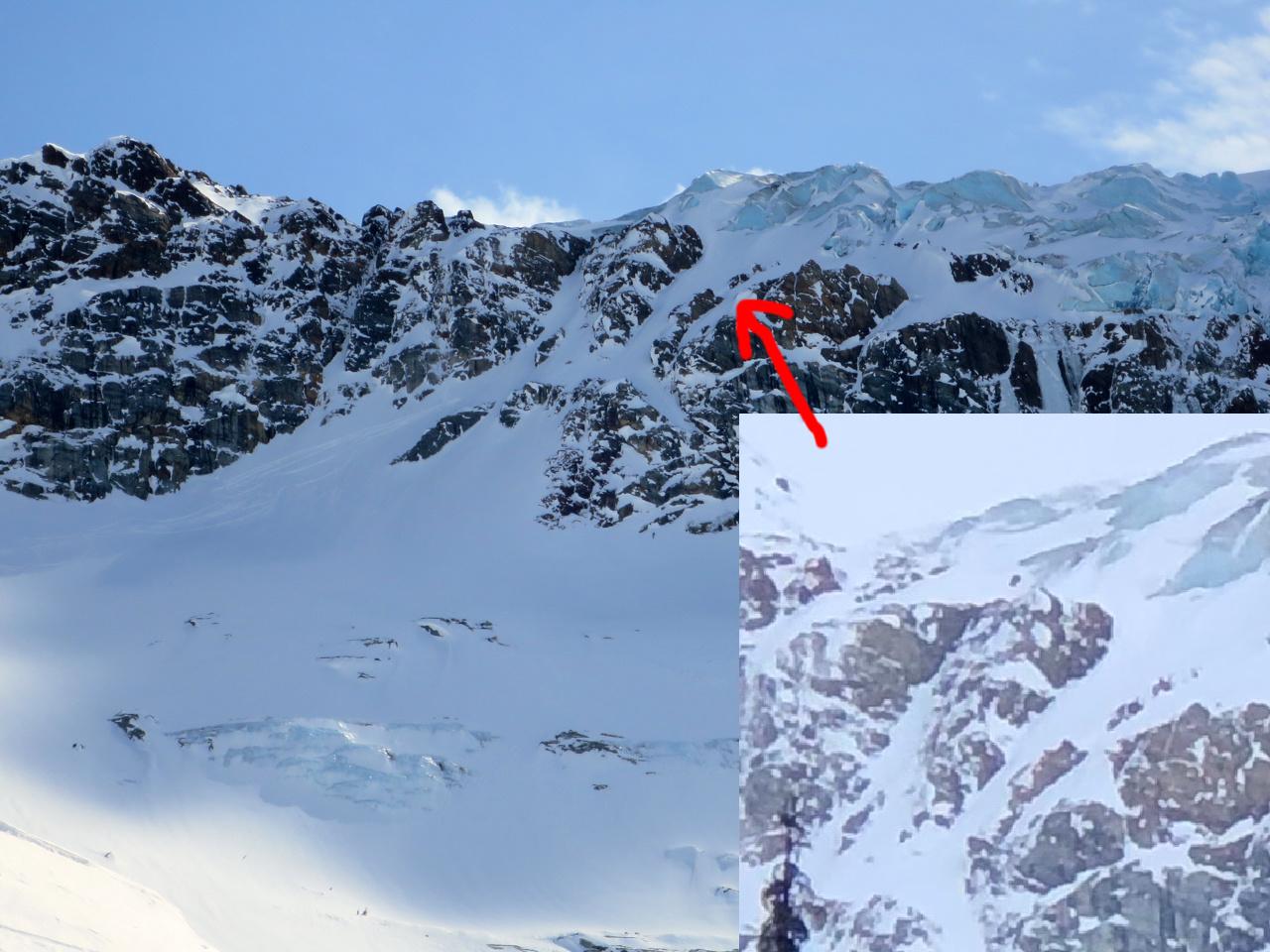 Source: Mountain Conditions