Great conditions Dark side of Feather
10 out of 10 November day on the backside of Feather. North winds from yesterday didn't do as much damage as expected. Definitely some slab kicking around in exposed or wind loaded places but mostly unreactive to skier traffic where we were. Probing on the Feather glacier revealed a consistent 180cm snow depth. It actually looked and felt surprisingly fat back there. Skied really well. There was a significant sag in the bergshrund at the top of the Feather glacier and the crevasses on the Cleveland glacier are open and ready to wreck your day. Open water from yesterday was frozen and navigable today. -15C low/-8C high. Clear and sunny. South wind was moving snow at ridge-top until about noon but died out in the afternoon.
Snow conditions were: Wind affected, Powder. Weather conditions were: Cold, Sunny. We rode: Alpine slopes, Convex slopes, Steep slopes. Riding quality was good.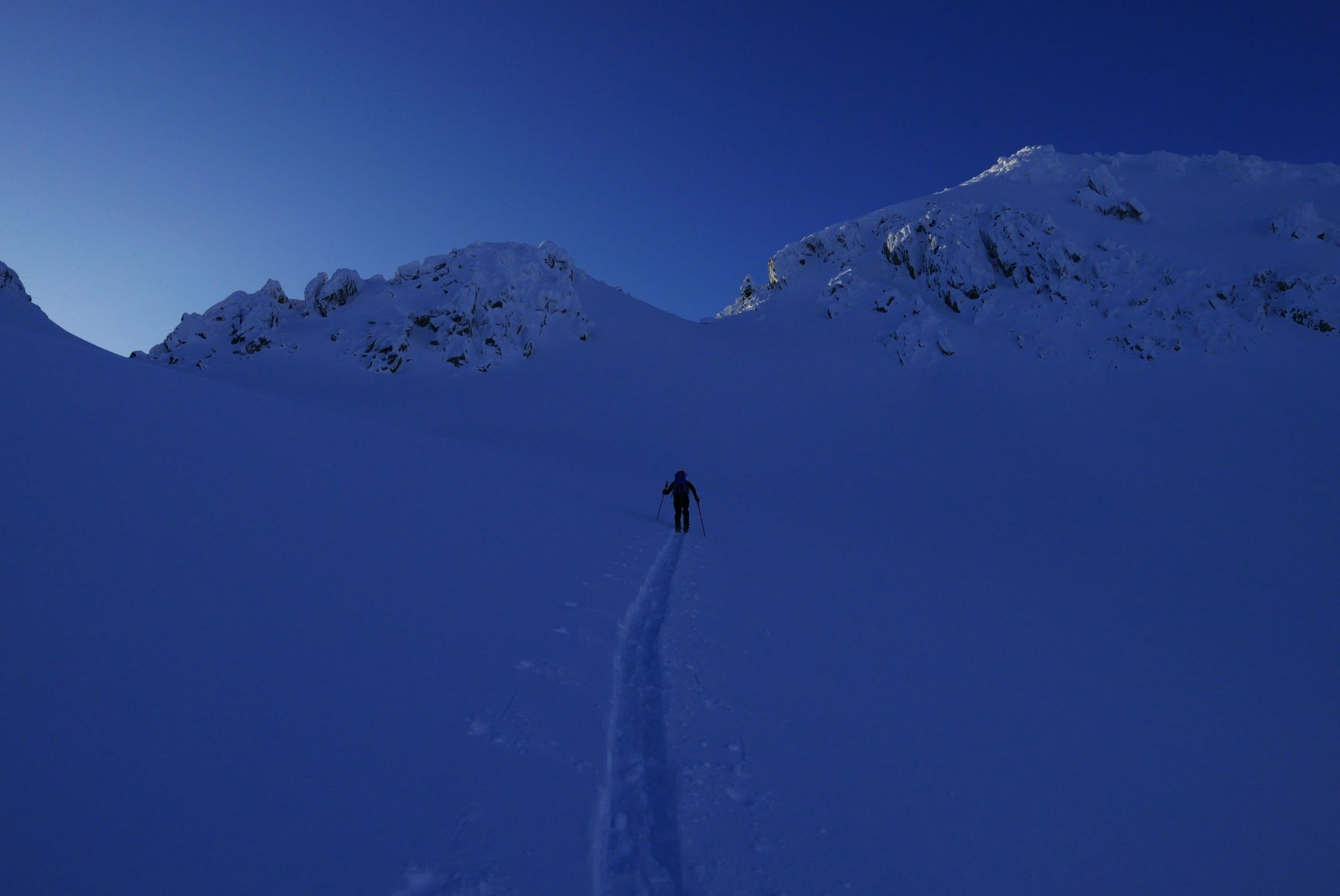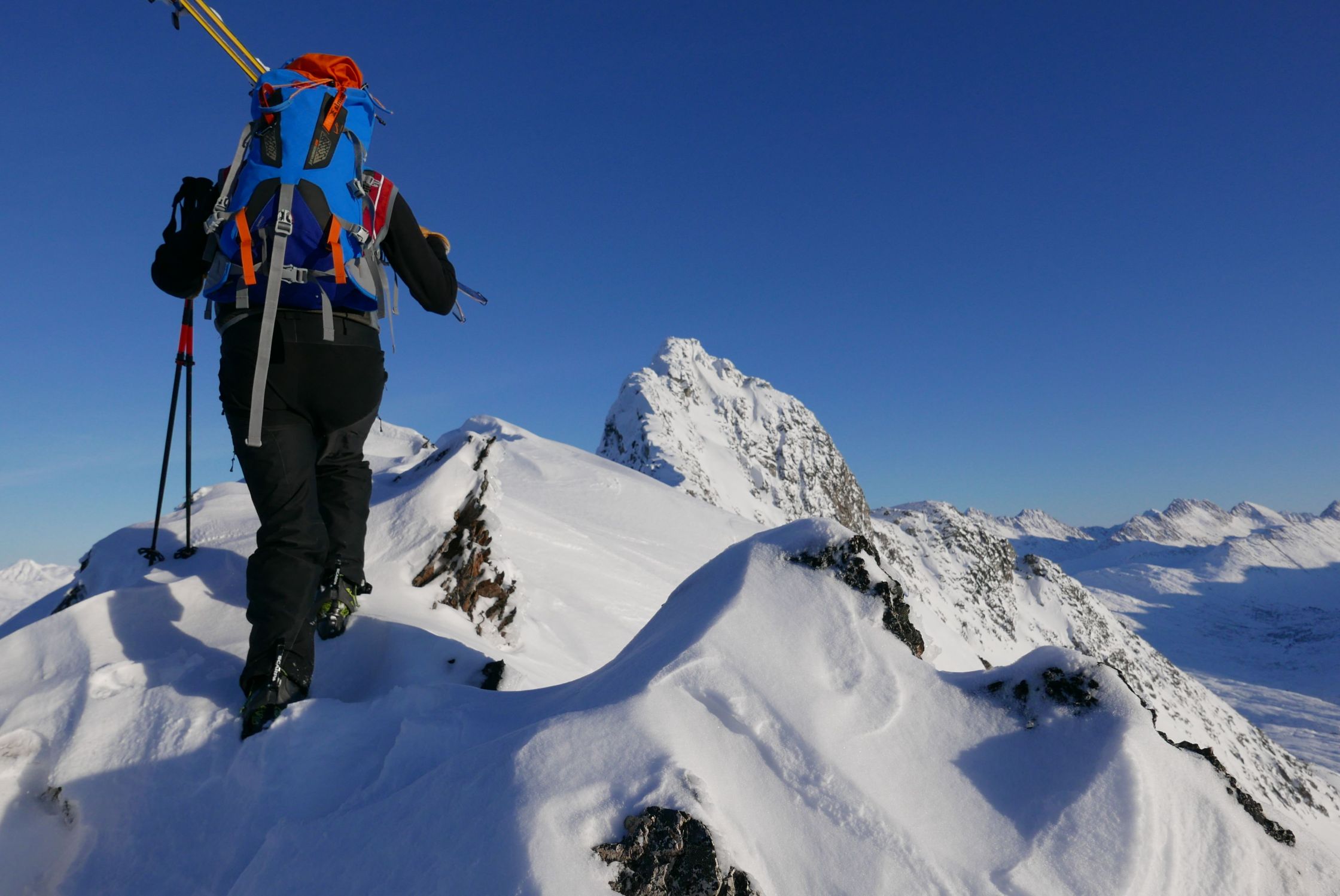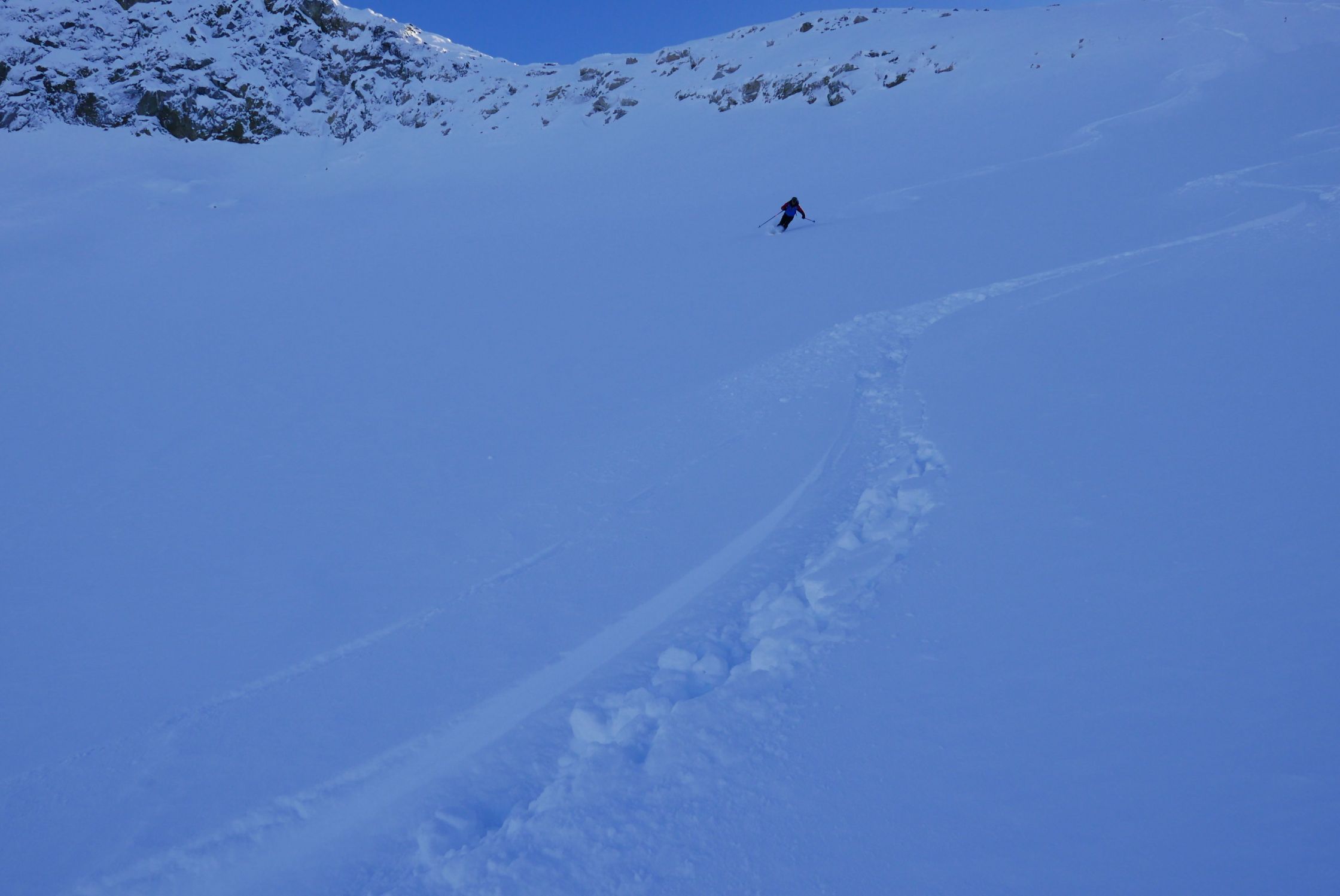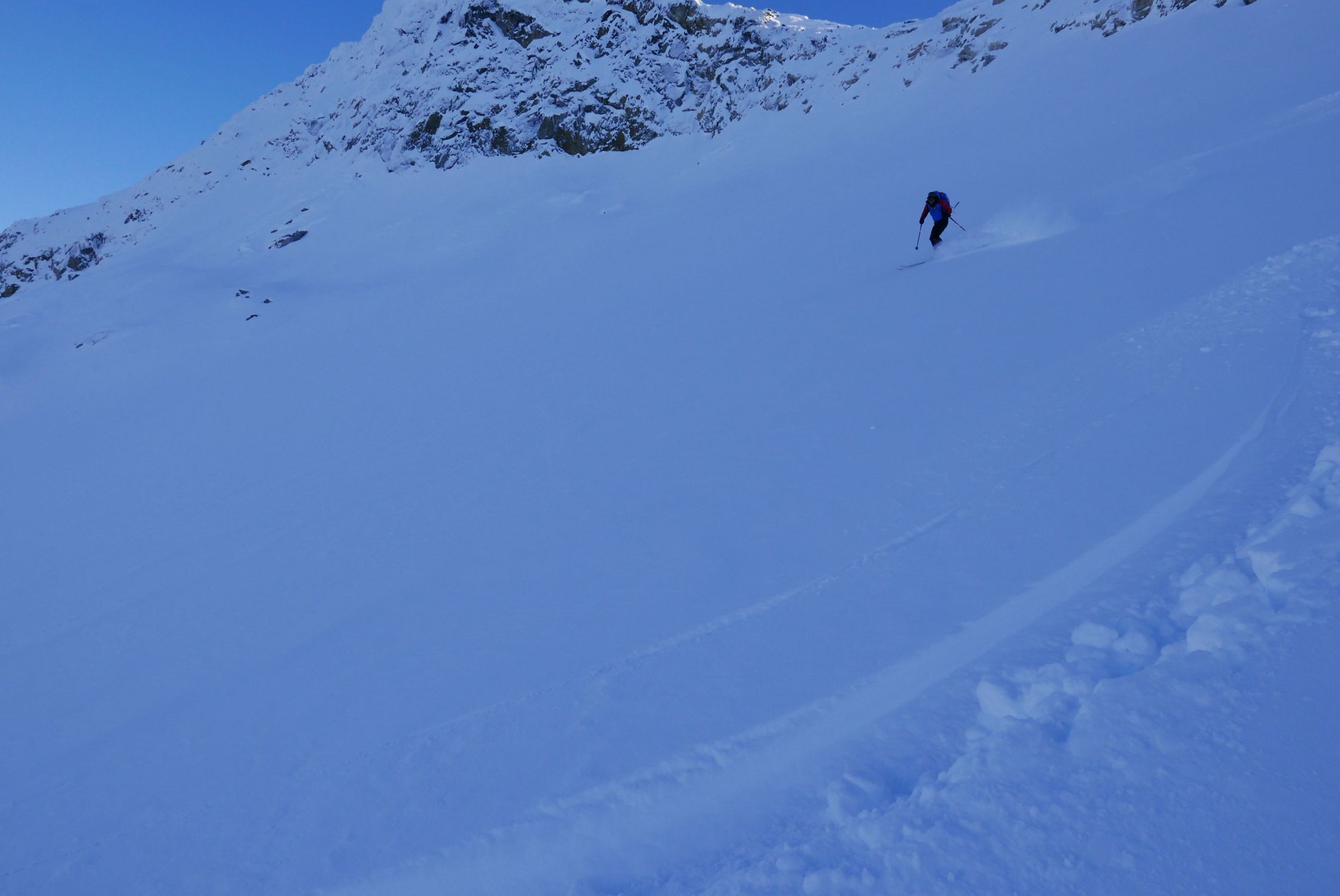 Location
Source: Avalanche Canada MIN