Sir Donald/Overlook Area
Glacier National Park
Meshwell Boschmann , Saturday 13th February, 2021 6:10PM
Intense wind transport from strong to extreme southeast winds over the Railroad Ridge (East Ridge) of MacDonald kinda set the tone for the day (see picture 1). Given the recent north, east and now southeast winds we decided to go have a look at the somewhat sheltered southwest facing Overlook Bowl via the Sir Donald/Vaux Moraine approach. Upon reaching the Illecillewaet Practice Slopes, the Vaux Glacier and Moraine area looked to be experiencing a very intense blizzard (see picture 2). We decided to push on keeping the overhead hazard and the developing windslabs problem in mind. We climbed far looker's left of the Vaux Moraine to avoid travelling on its loaded flanks. We threaded carefully, avoiding travelling on or below loaded slopes and aiming for lower angled and windscoured features.We started finding 10-30cm thick P hard very sensitive windslabs at treeline around 1950m and remote triggered (10-30m) a few pockets on flatter terrain, i.e. angle too low to slide . We observed signs of a few <12hr old natural SZ 1-2 windslab avalanches. One just below the West Face of Sir Donald, other ones on the Southeast Face of the Overlook. After surviving quite a few extreme wind gusts, we eventually made it to the entrance of the Overlook Bowl. The wind was mostly blowing from the southeast but at times was coming straight up the entrance slope. A peek down into the bowl revealed tons of windscouring from extreme downflow winds funneling down the bowl (see picture 3). The South Face of Eagle had tons of loading going on and made us feel uneasy at the idea of traveling below it (see picture 4). The bowl also has one really big and difficult to safely manage steep and wide convex roll, and I could barely imagine the loading that must had happened there. So we switched to Plan B and enjoyed terrible turns on windscoured features and grabby windslabs back down along our skin track. We remotely triggered a SZ 1.5 10-30cm deep X 50m wide X 30m long while cutting high above a small slope (see picture 5). We then watched one healthy SZ 2 come down from the southeast slopes of the Overlook. We ski cut one more SZ 1.5 on our way down and traversed left into the trees of the lower Vaux Moraine from where we finally enjoyed good ankle to boot top deep turns to valley bottom. One SZ 2 natural was observed in the upper looker's right Practice Slope while the looker's left had a small SZ 1 in the upper guts. All in all, an excellent day mitigating the hazards.
Snow conditions were: Crusty, Hard, Wind affected, Powder. Weather conditions were: Cold, Windy, Sunny. We rode: Alpine slopes, Mellow slopes. We avoided: Steep slopes, Convex slopes. Riding quality was ok.
Avalache Conditions: 30cm + of new snow, or significant drifitng, or rain in the last 48 hours. Slab avalanches today or yesterday. Whumpfing or drum-like sounds or shooting cracks.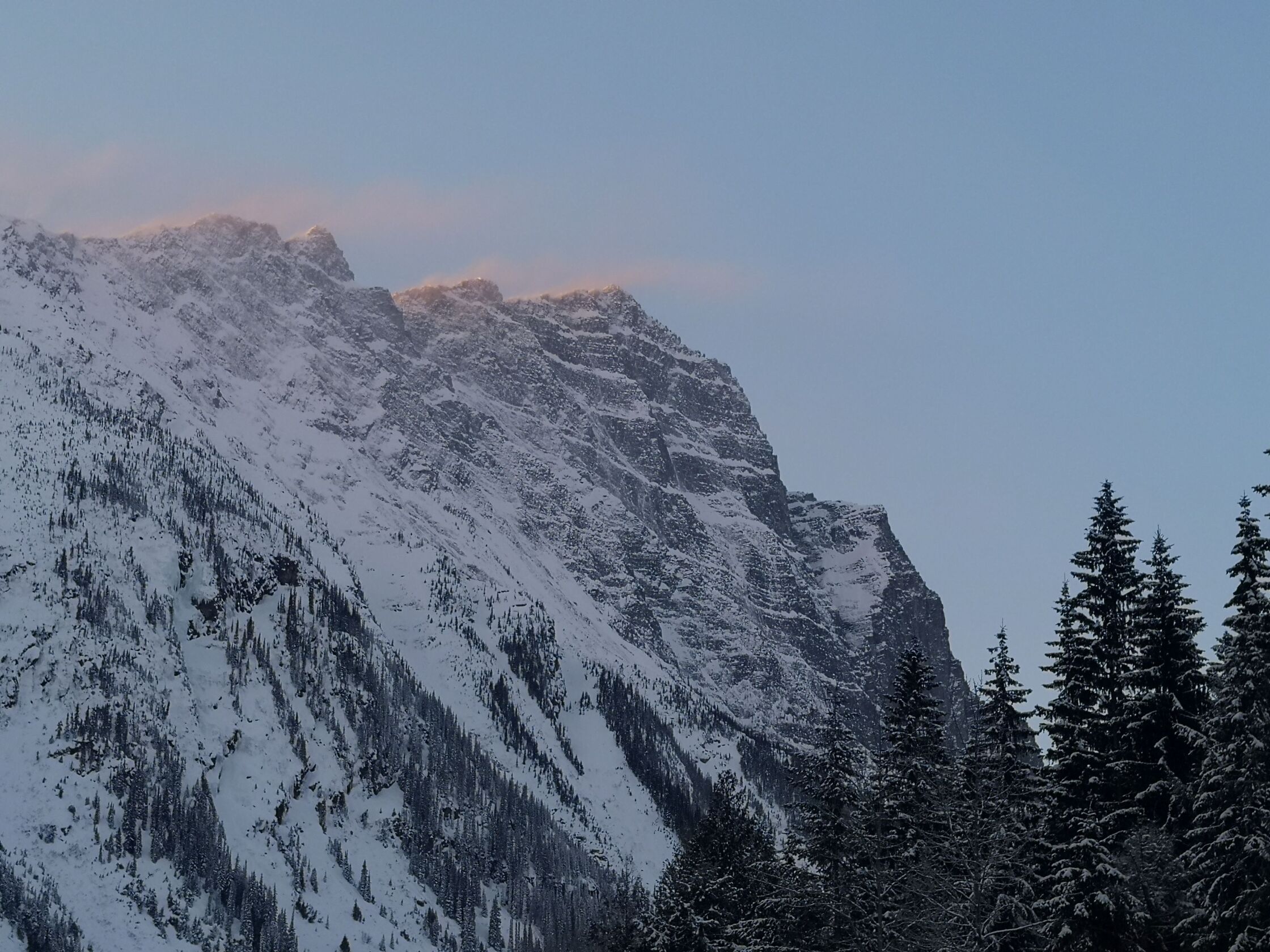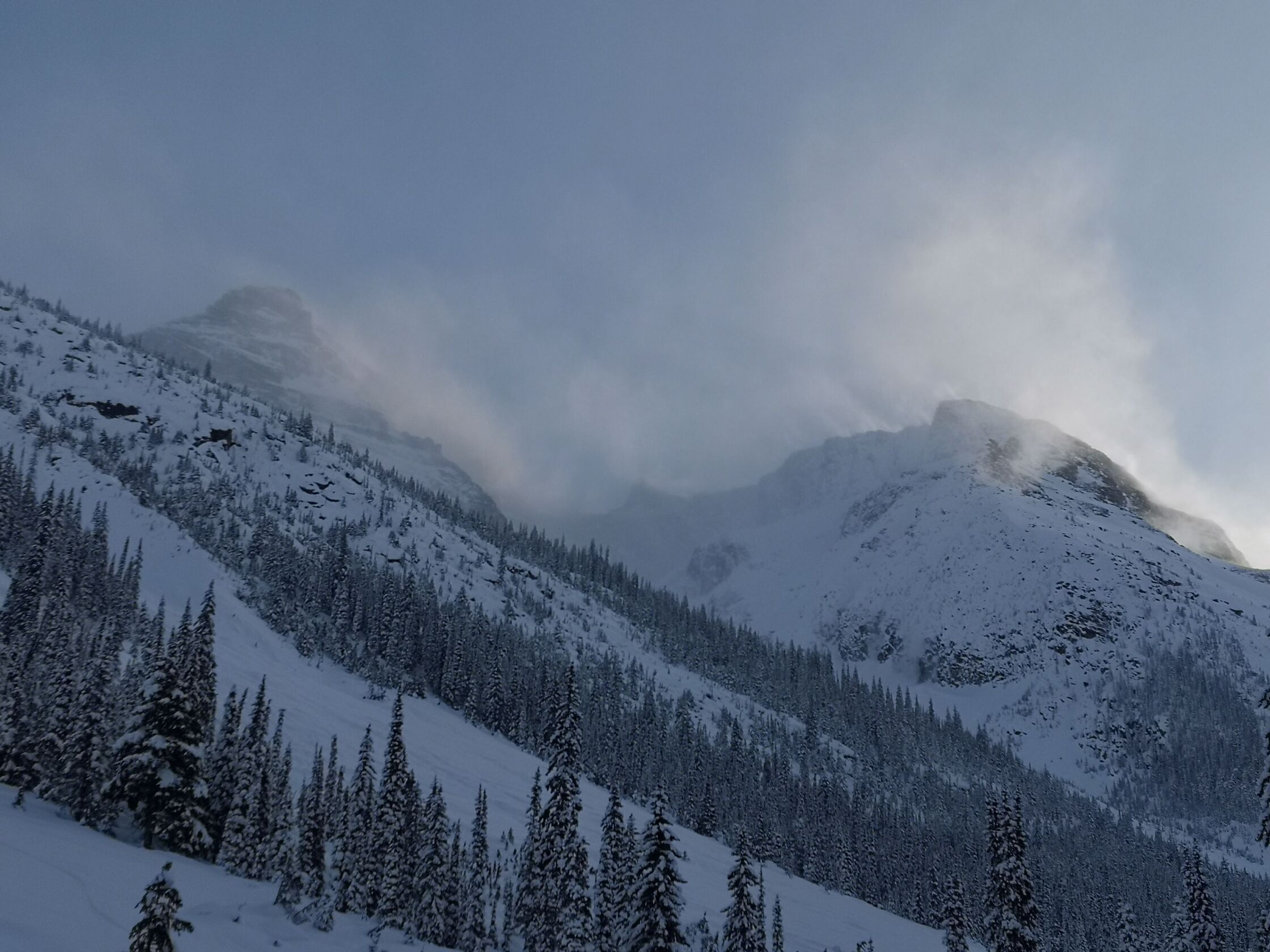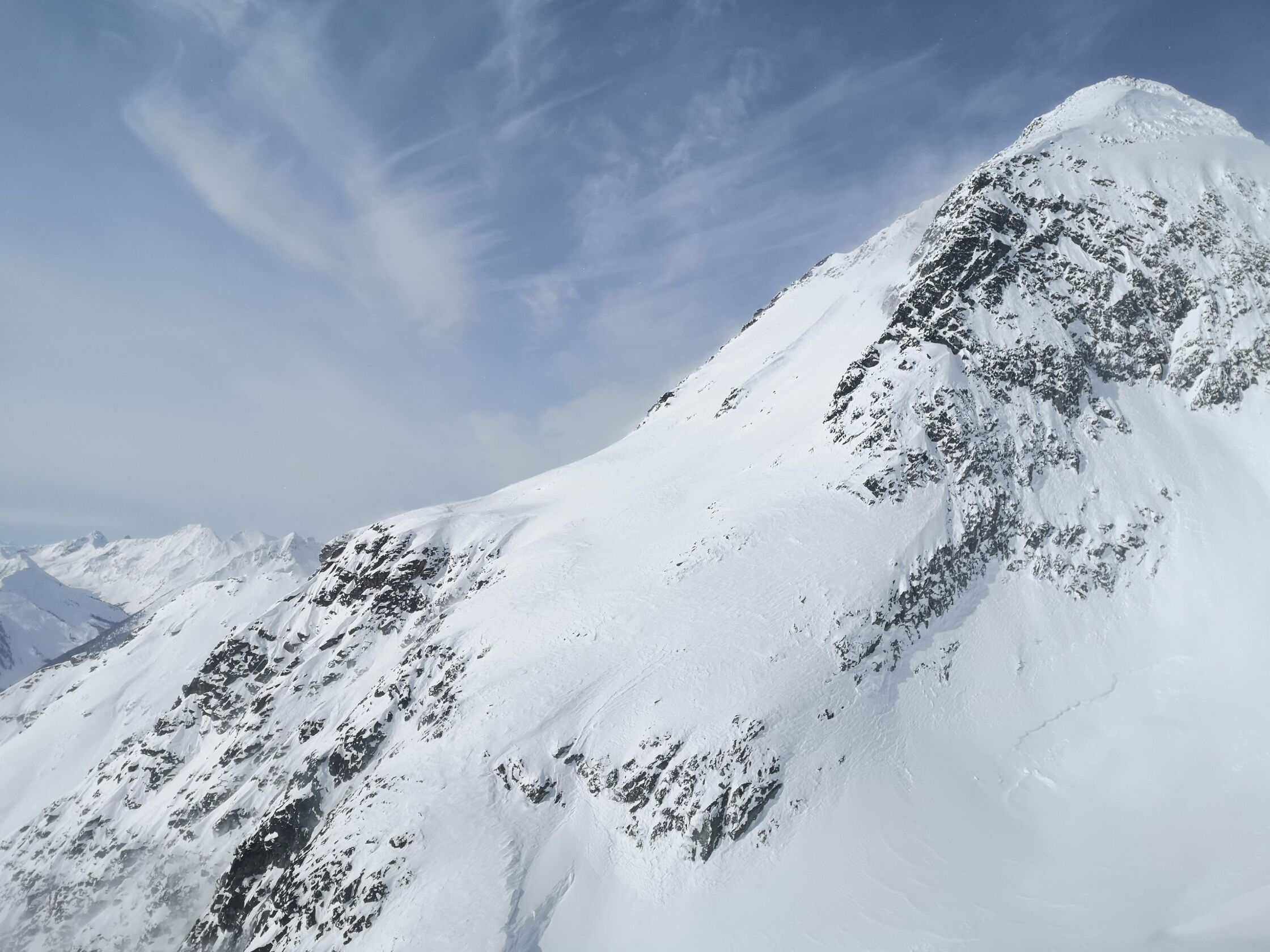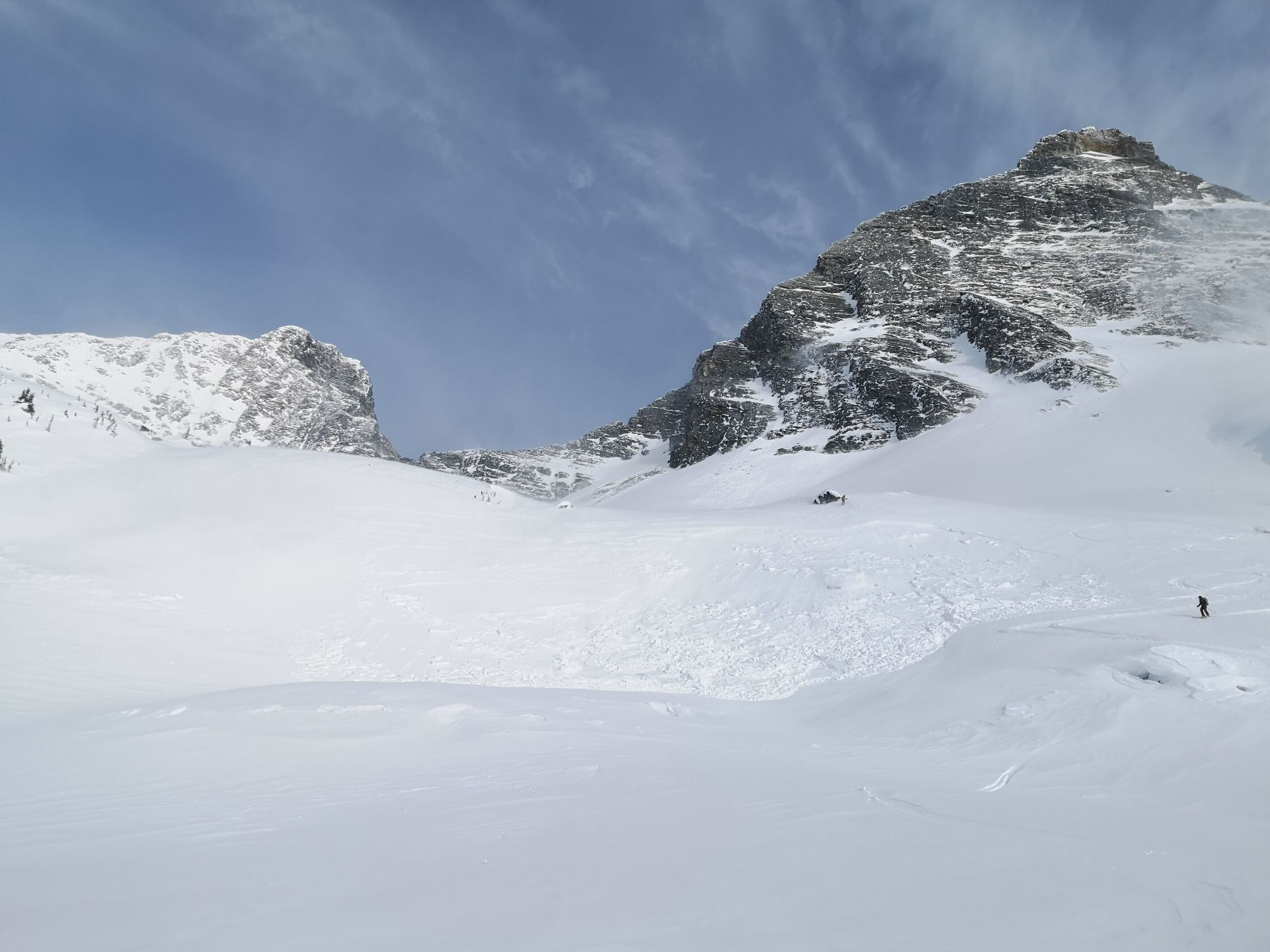 Source: Avalanche Canada MIN