Gold Range Traverse
Gold Range - Monashee Mountains South Columbia
Alex Geary , Sunday 10th April, 2022 3:35PM
We just got back from a traverse of the Gold Range April 6-10th with a small group. We started from Kelly Peak and finished down the Mt Begbie summer trail.
In general it was quite wintery with lots of awesome powder skiing, flurries, wind, poor visibility, and temps down to -12 overnight below tree-line.
We decided not to start from Mt Odin on April 6th due to concerns about storm/wind slabs on the North Face. Another party reported that they managed to cut the cornice on April 5th and trigger a 60cm deep storm slab before they skied down it April 6th. We also observed numerous fresh and recent storm slab avalanches on the flight in up to size 3.
April 6th was one of the best sunny days skiing powder in the alpine this season, with around 80cm of storm snow on Kelly Peak.
April 7th warmed up significantly, cooking the snow up to at least 2600m on all aspects. Another party reported triggering a 40cm deep storm slab (50m wide) in the afternoon at 1900m on a NW aspect on the north side of Cranberry Peak. Otherwise we only saw a few small loose wet avalanches this day.
April 9th we woke up to 20cm low density snow, which was significantly wind affected in the high alpine (windslabs and sastrugi). We dodged storm-slabs and windslabs on the north side of Mulvehill Mountain, where we observed several fresh natural storm-slabs (and one skier triggered from another party) up to size 1.5.
Today (April 10th) as we skied past Mt Begbie from Topowap Lake, we found an average of 20cm of low density storm snow sitting on the April 8th sun crust and/or melt freeze crust, which was mostly supportive. Steep solar slopes would have required ski crampons. The snow was still teeth-shatteringly frozen in the shade on the way down the summer trail at around 11:30am, where we just managed to ski to the car without taking our skis off.
All of the glaciers travelled had deep snowpacks and few sagging bridges were observed.
Big thanks to the team at Blanket Glacier Chalet for a warm welcome on our way through. We hope you have a super remainder of the spring ski season!
Alex Geary (ACMG Mountain Guide)
Madeleine Martin-Preney (ACMG Ski and Hiking Guide)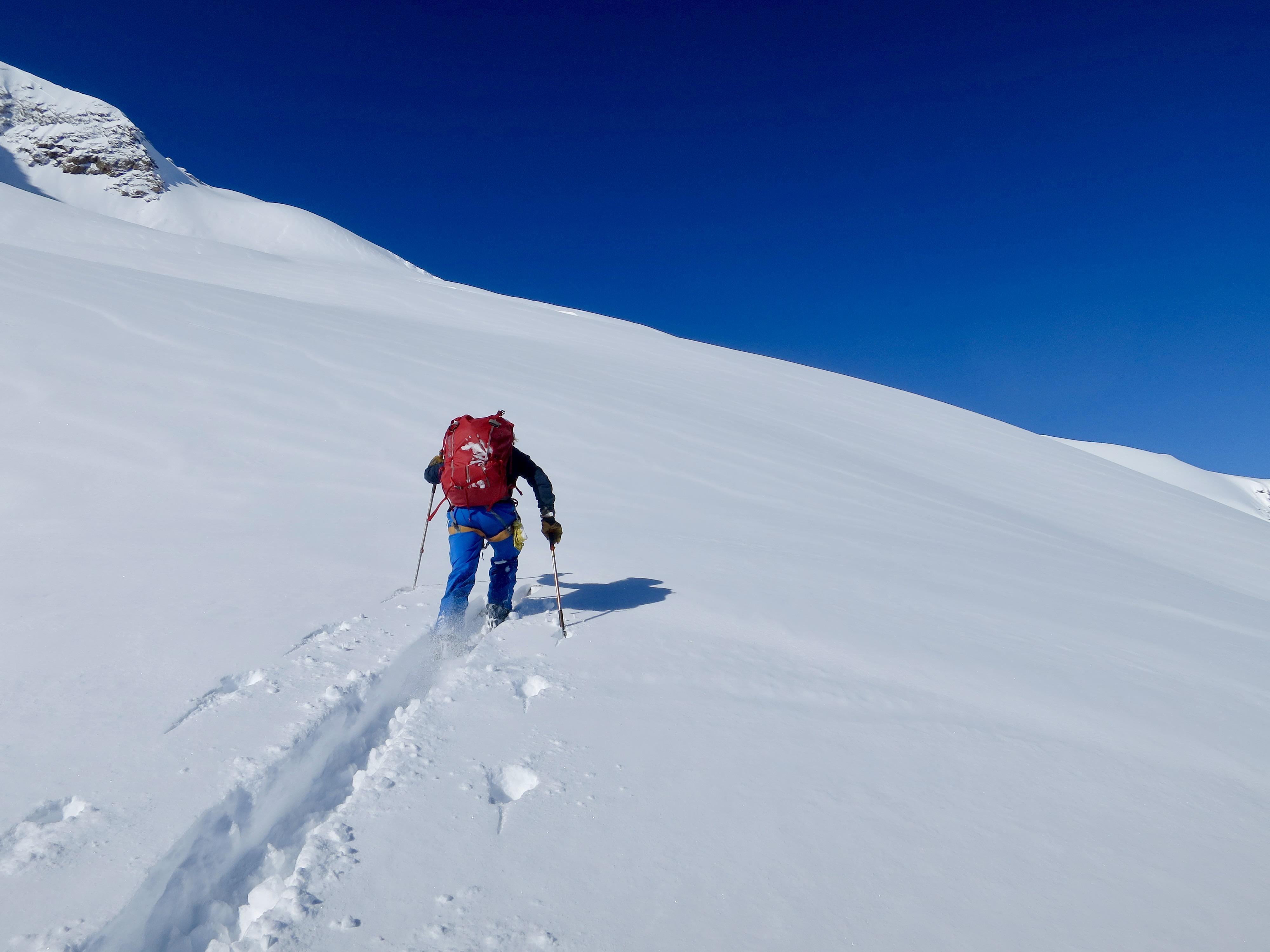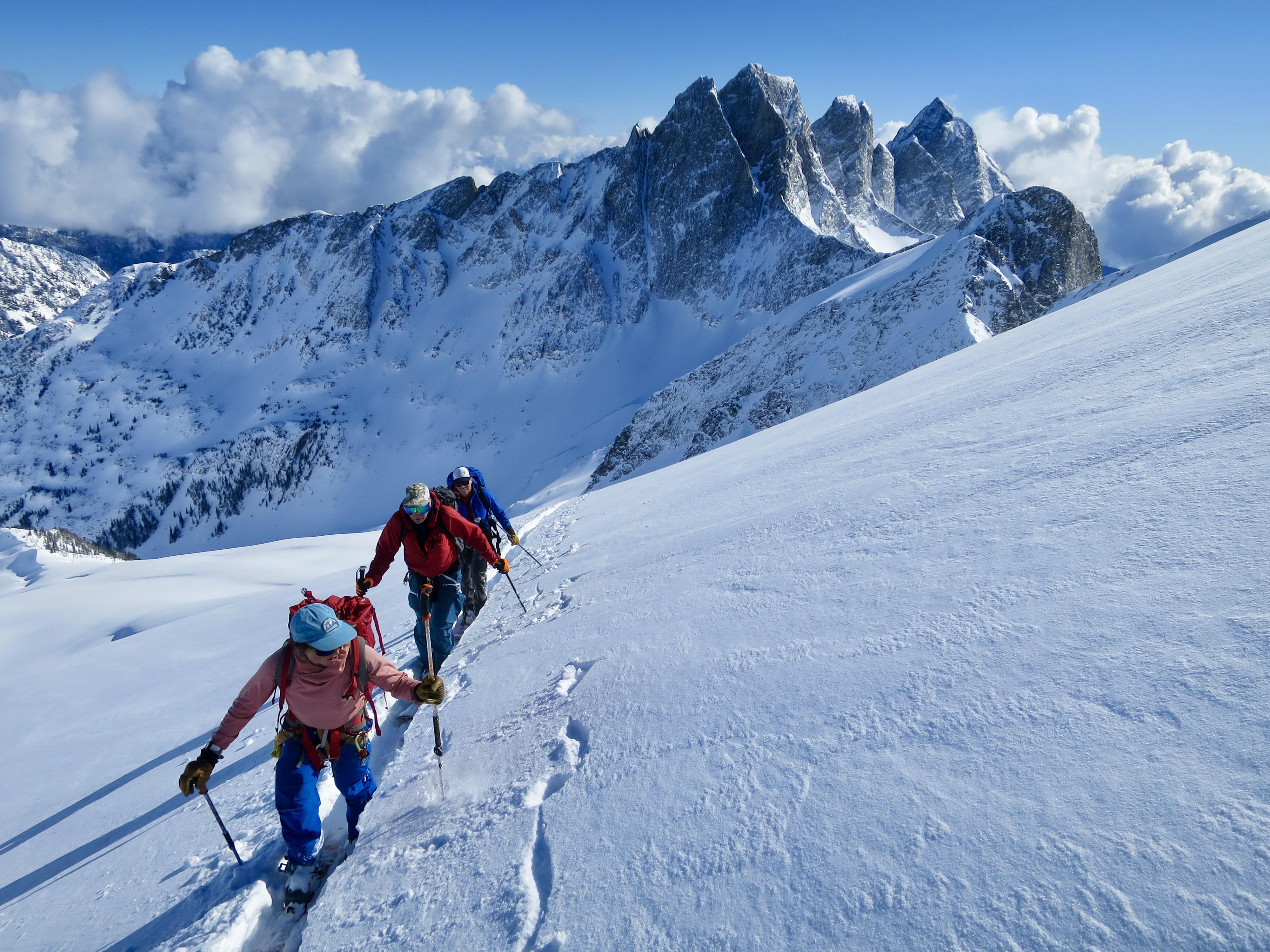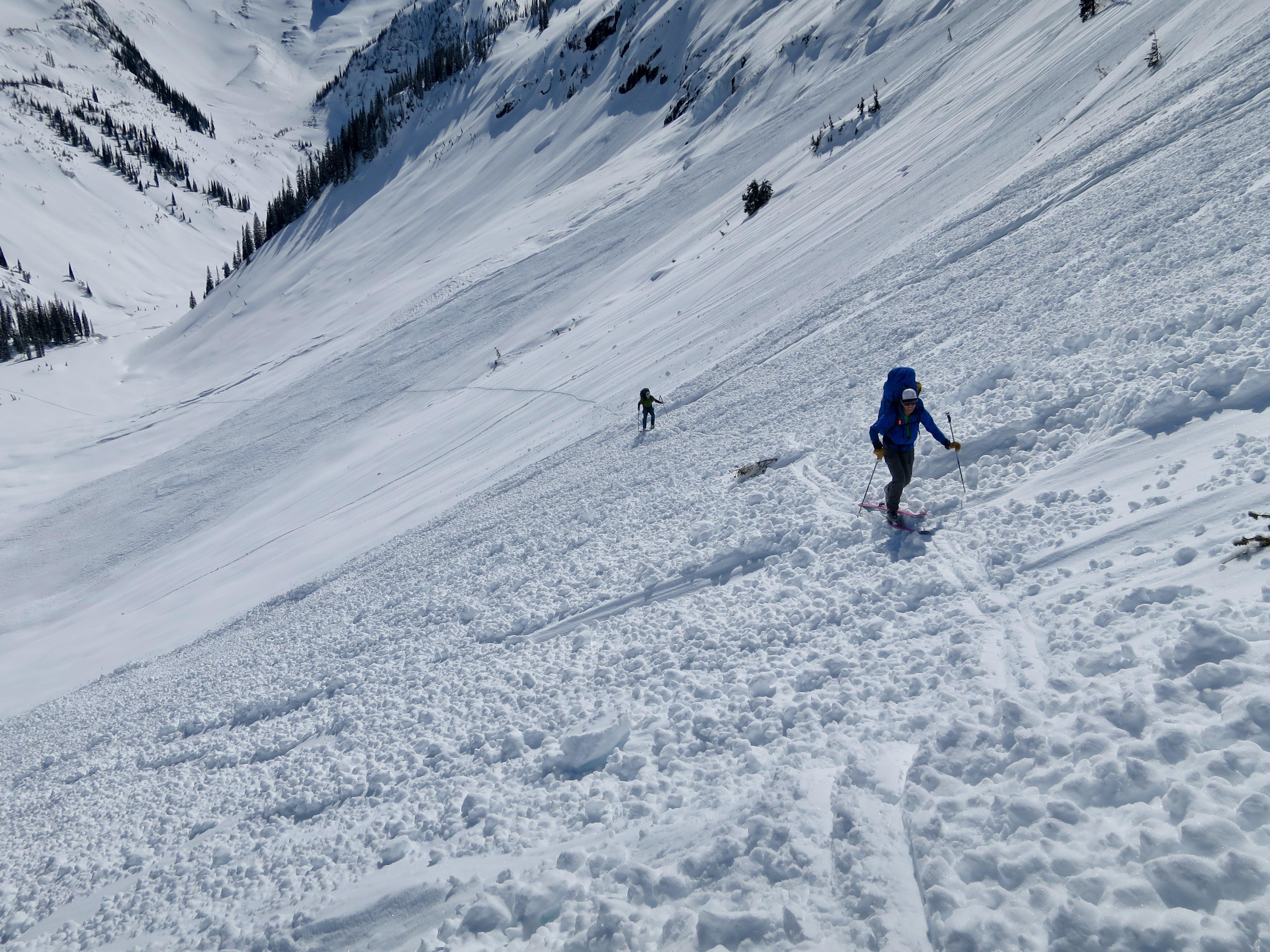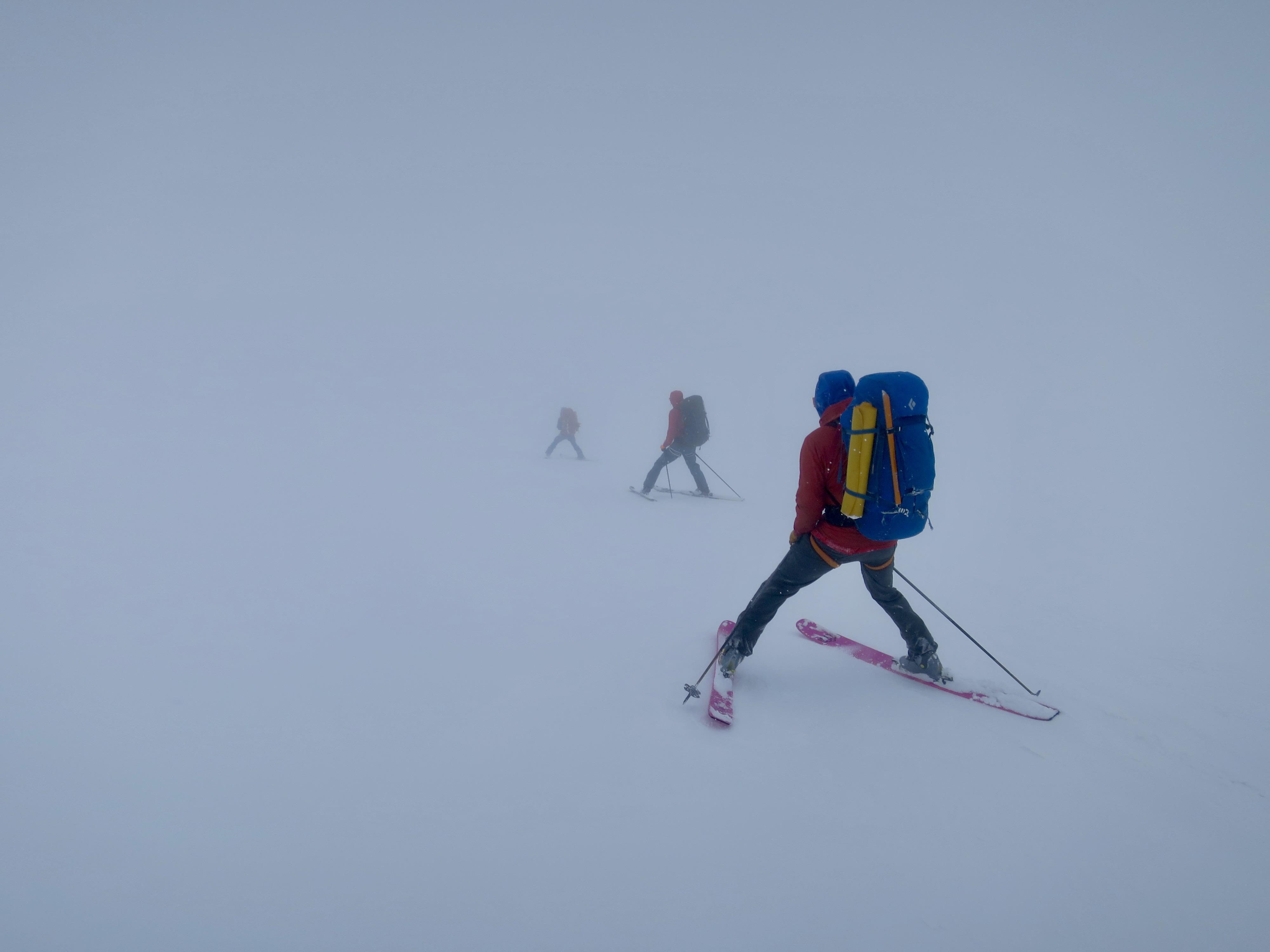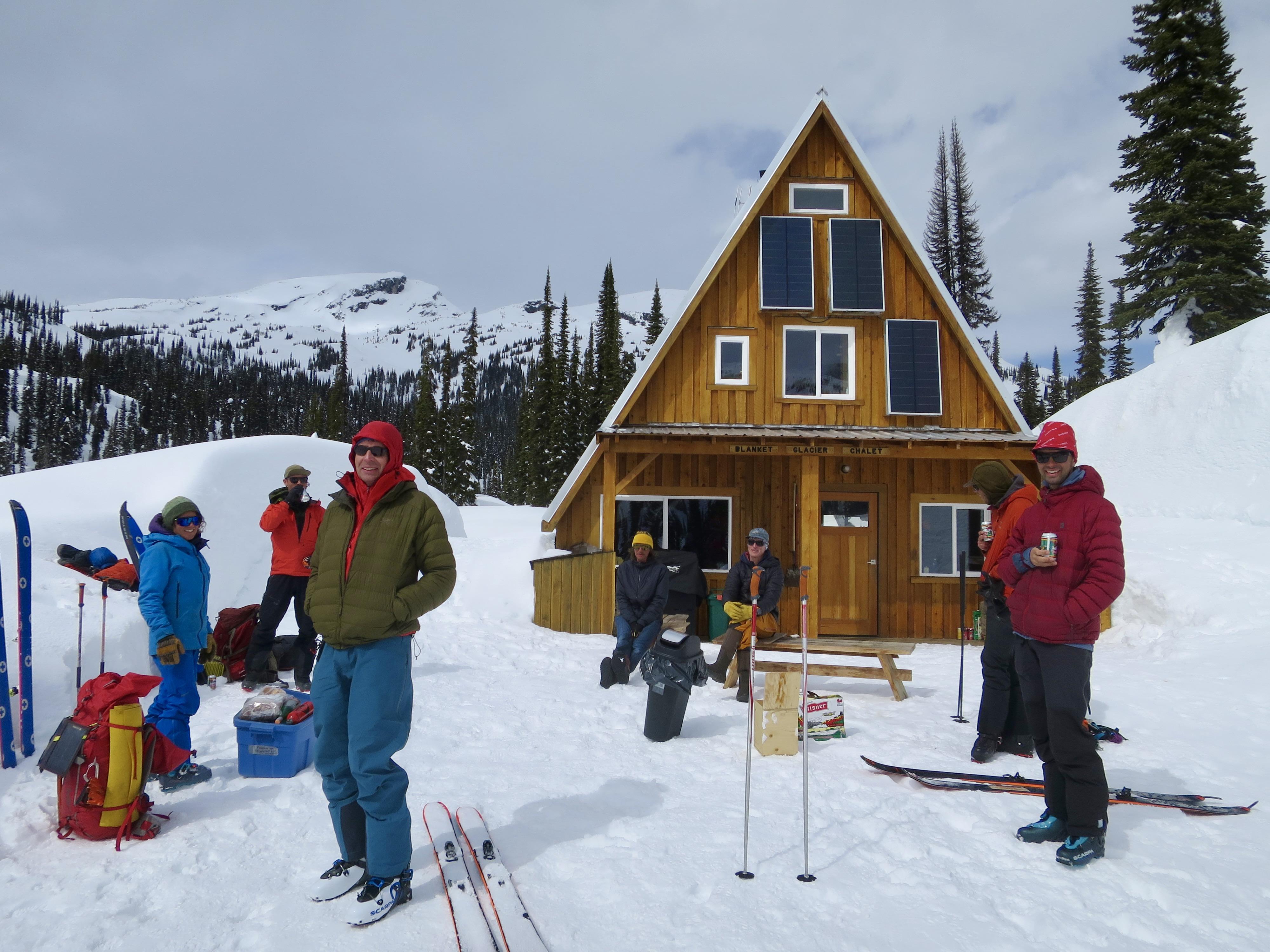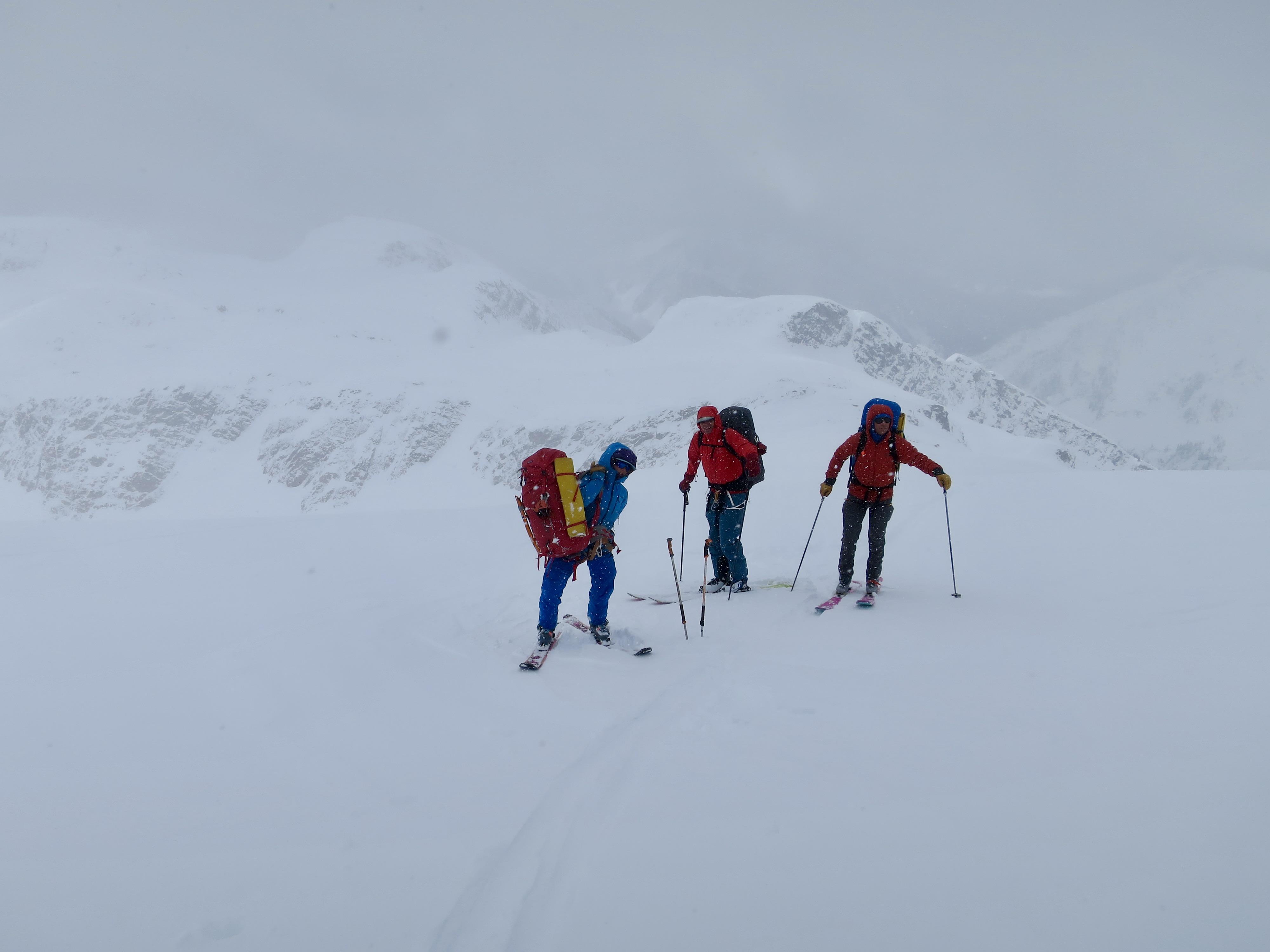 Source: Mountain Conditions