Crowfoot Glades
Banff Yoho & Kootenay National Park
stephenhanus , Friday 21st February, 2020 7:15PM
No Whumpfing. Large cornices have developed overhead on the rock face. Large convex roller to navigate where the ridge trail (shoot access) meets the pillow line route on the way to the pass. We turned around at the convex roller due to terrain trap below. Other party went up in similar area, but got turned around near the pass due to large wind lip of some sort. Glades and first few shoots have plenty of tracks from previous skiers, but partially filled in and still decent skiing. Wind has definitely impacted anywhere that's out in the open along the pillow line toward the pass.
Snow conditions were: Wind affected, Powder. Weather conditions were: Sunny. We rode: Open trees. We avoided: Alpine slopes, Steep slopes, Convex slopes. Riding quality was good.
Snowpack
The three following snow tests were completed on the north face of a 20 degree slope on the lee side of a tree patch just above the gladed areas onb the north-facing slopes. The were done on the lee side, so these results are most representative of wind loaded/low angle slopes. The snowpack here was ~150cm deep. There was 25cm of soft (1 fist penetration) snow over a consistent slab 1-2 finger penetrations. Some facets at the very bottom of the snowpack about 10cm 2 Compression Tests - no results 1 Rushblock Test - no results (note: done on ~20 degree slop but these tests should be on >25 degree slopes, so keep this in mind).
Weather
Overall - a perfect day in the mountains!
Avalanche
Only saw one Size 1 avalanche the whole day on the large rock wall adjacent to the lower glades area, so the avalanche activity certainly dropped off based on the large number of avalanches posted earlier this week. Saw one older (likely < 7day old) slab avalanche size 1 that popped out on a north facing convex slope with some larger rocks poking out of the snowpack. It was on one of the rock fans at the base of the large rock wall adjacent to the lower glades area. It was close to some ski tracks, so not sure if it was skier triggered. Can't confirm crown height, but looked >30cm < 50cm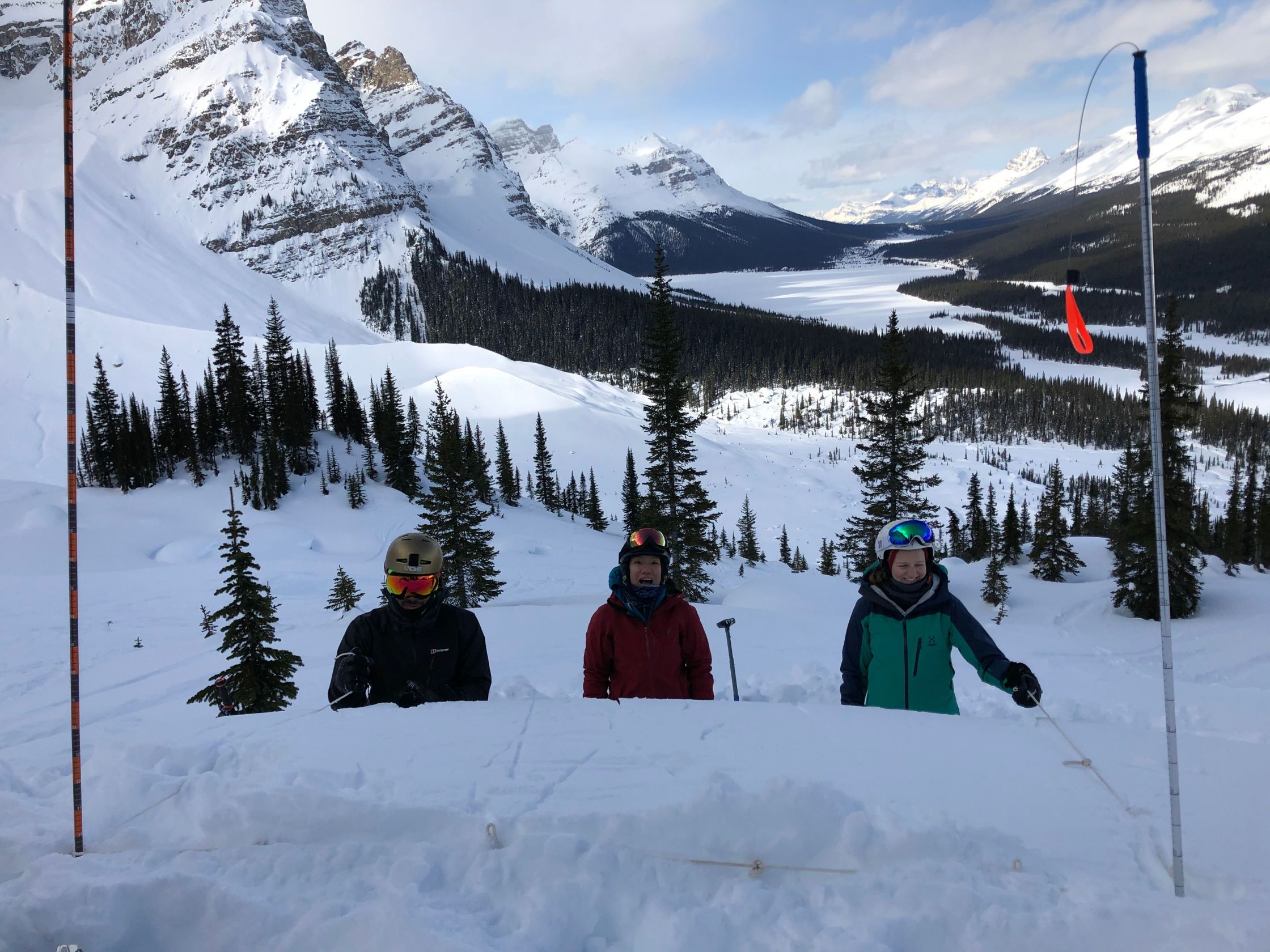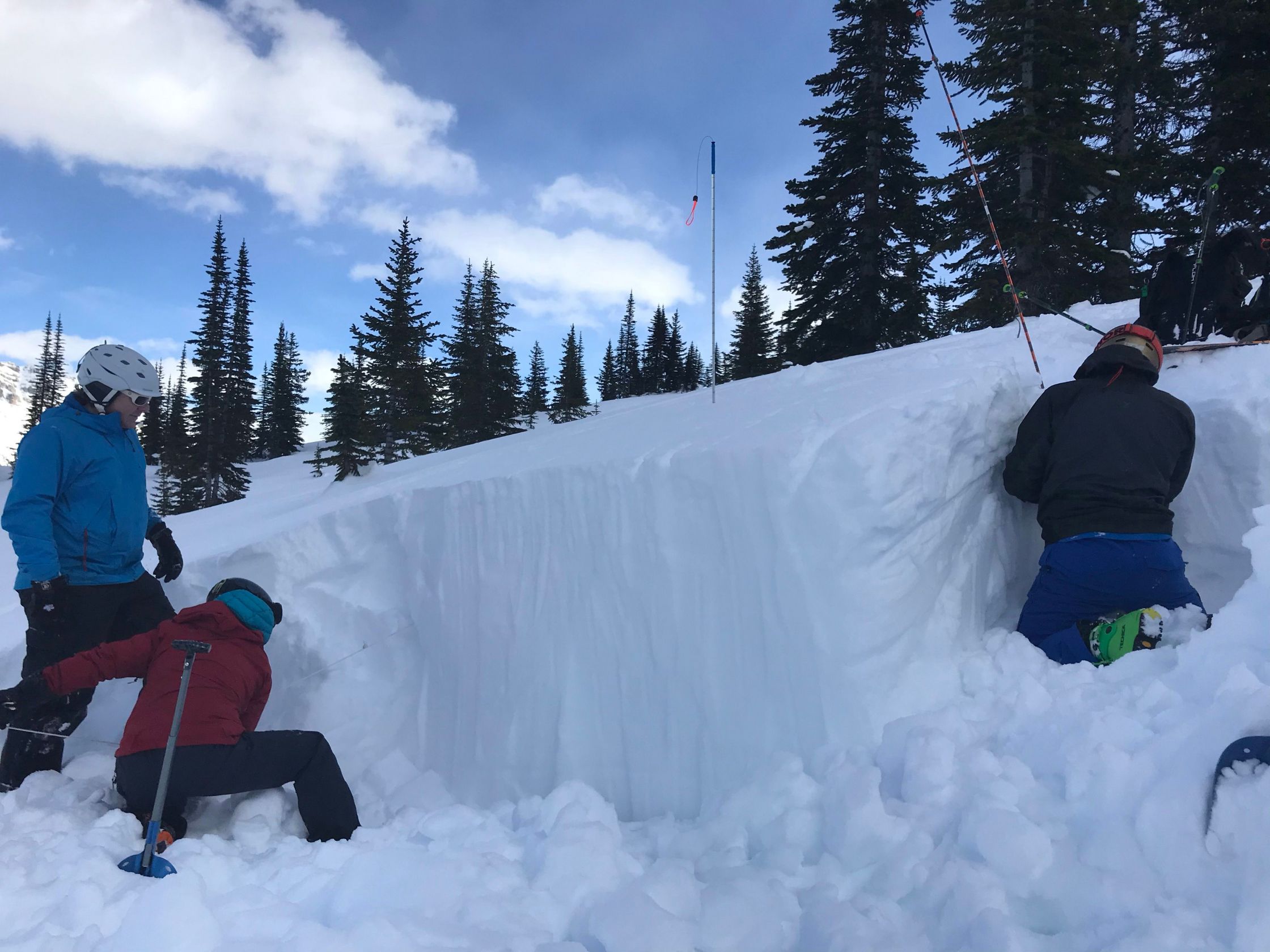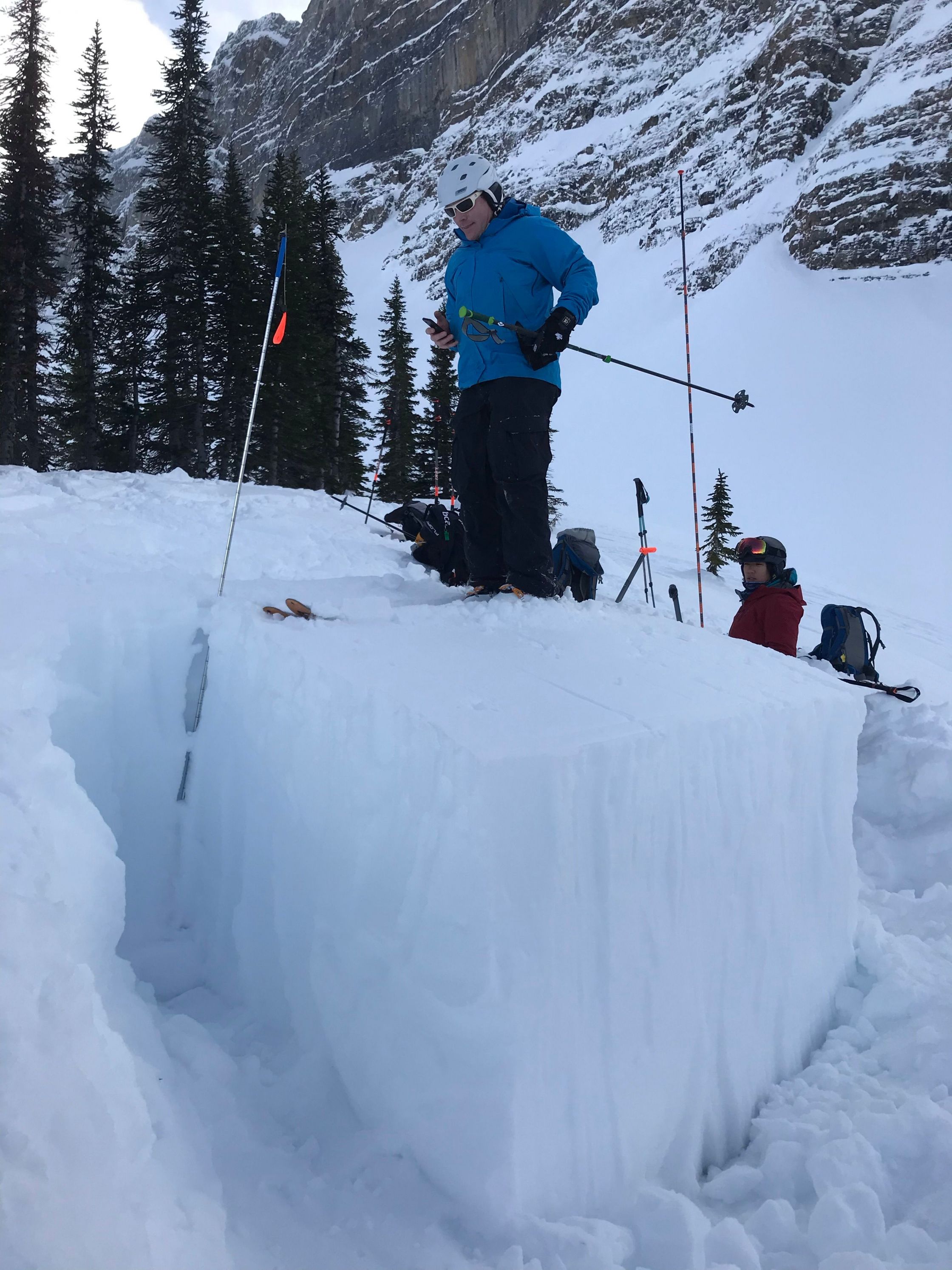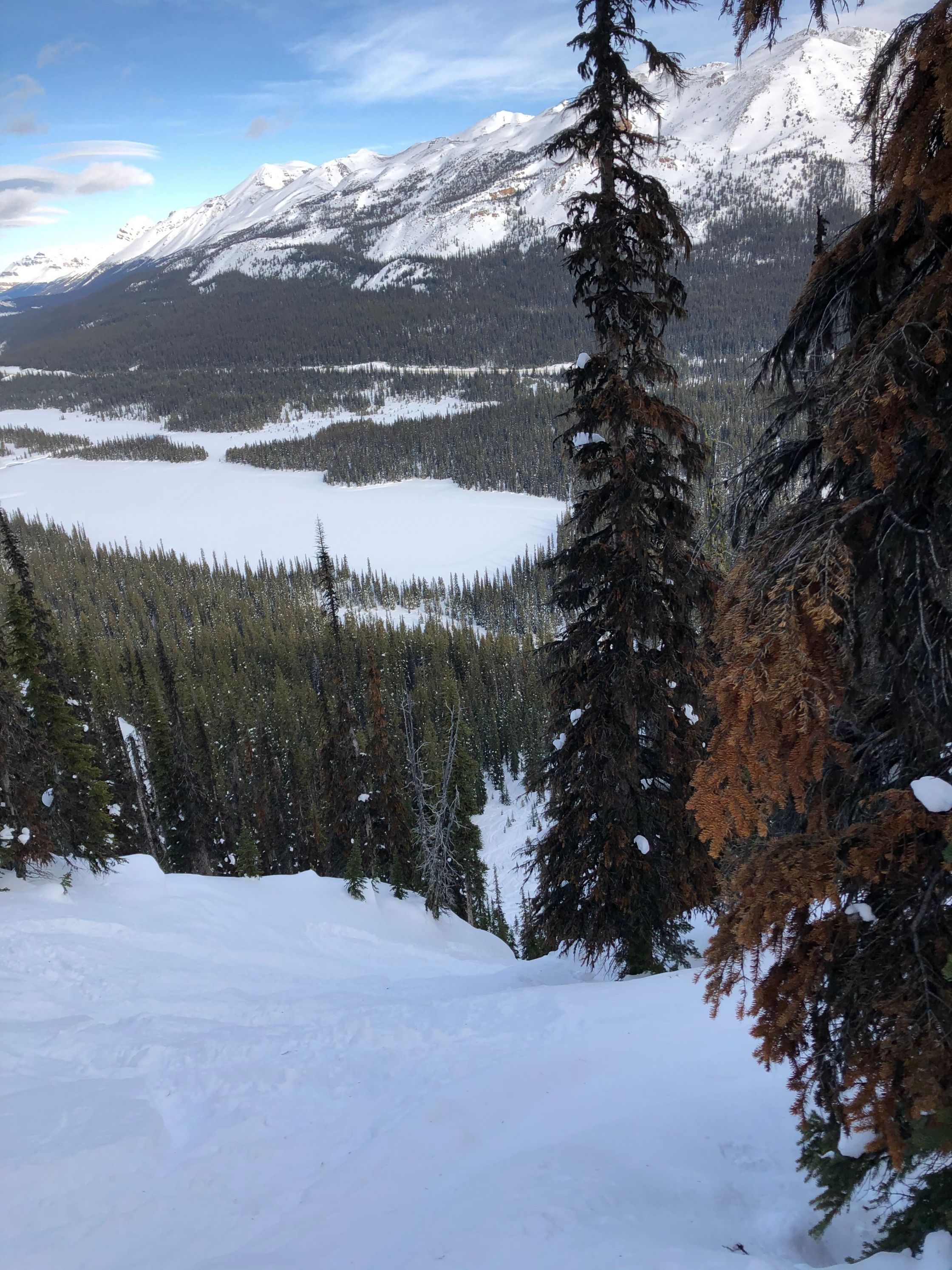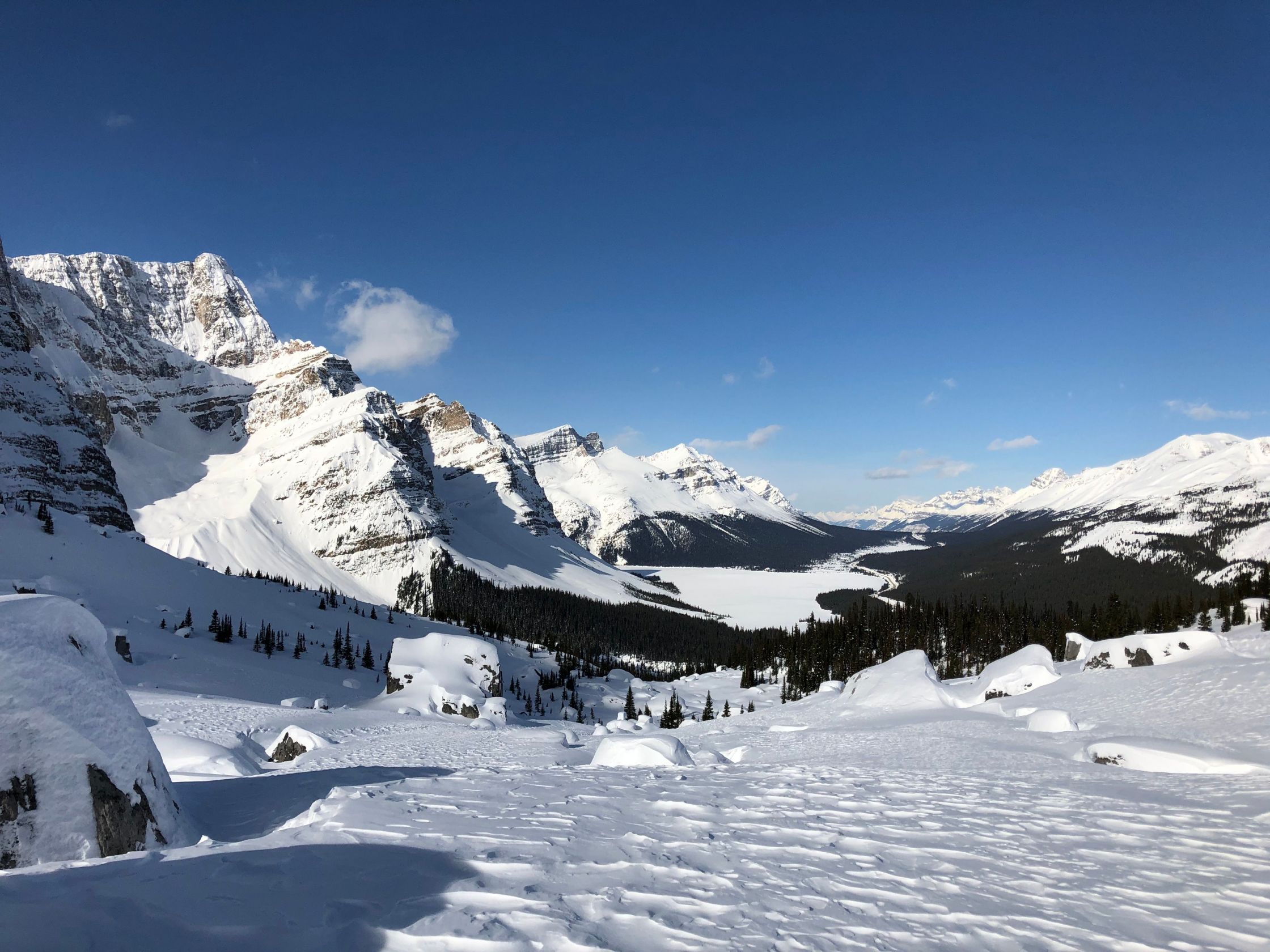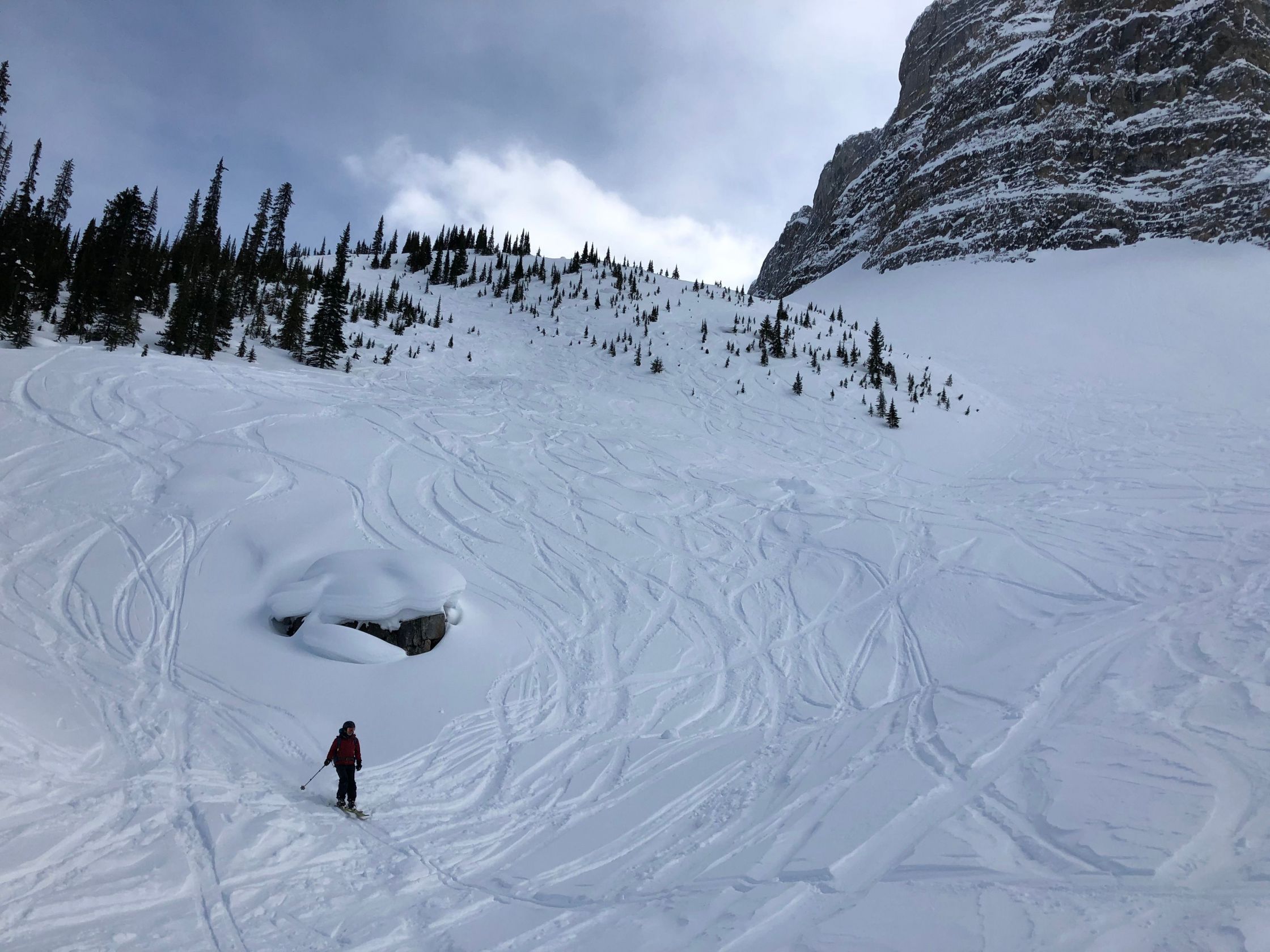 Location
Source: Avalanche Canada MIN