Triple bluff on Murray
Cariboos
theekaijorgenson , Wednesday 17th February, 2021 11:45PM
Triple reverse wind loading on WNW slopes. Lots of wind loading on ALL other aspects.
Weather conditions were: Cold, Sunny. Riding quality was good.
Avalache Conditions: Slab avalanches today or yesterday.
Incident
See avalanche report. Skiier triggered slab. 70-100cm deep. surprisingly wide propagation. Reverse wind loaded onto crust + old hoar. Skiier was not caught and wound up on bed at top. Partner in safe zone went through trees to meet up and triggered another small size 1, also was not caught. Size 1 ran ~20m. Size 2.5 ran maybe 509m to a lower 20 deg bench, a little made it over the far side of bench and triggered another size 1.5/2 which went to the bottom of bowl. We got off aspect ASAP.
Avalanche
Noticed afterwards old cornices on ridge pointing 180 degrees to eachother. Was in this spot 2 weeks ago and dropped cornices onto crust. Slope was loaded from SE, but all evidence pointed to it being windward (current wind, tails on trees, other slopes, newest cornices, etc). Trying to avoid lee slopes, we skiied it and triggered. Slab broke up almost immediately. Partner who was in safe zone came down to meet me in lower safe zone and triggered another size 1 in the trees. Whole aspect was very fragile, but seemed to require a lack of anchors and 40 deg+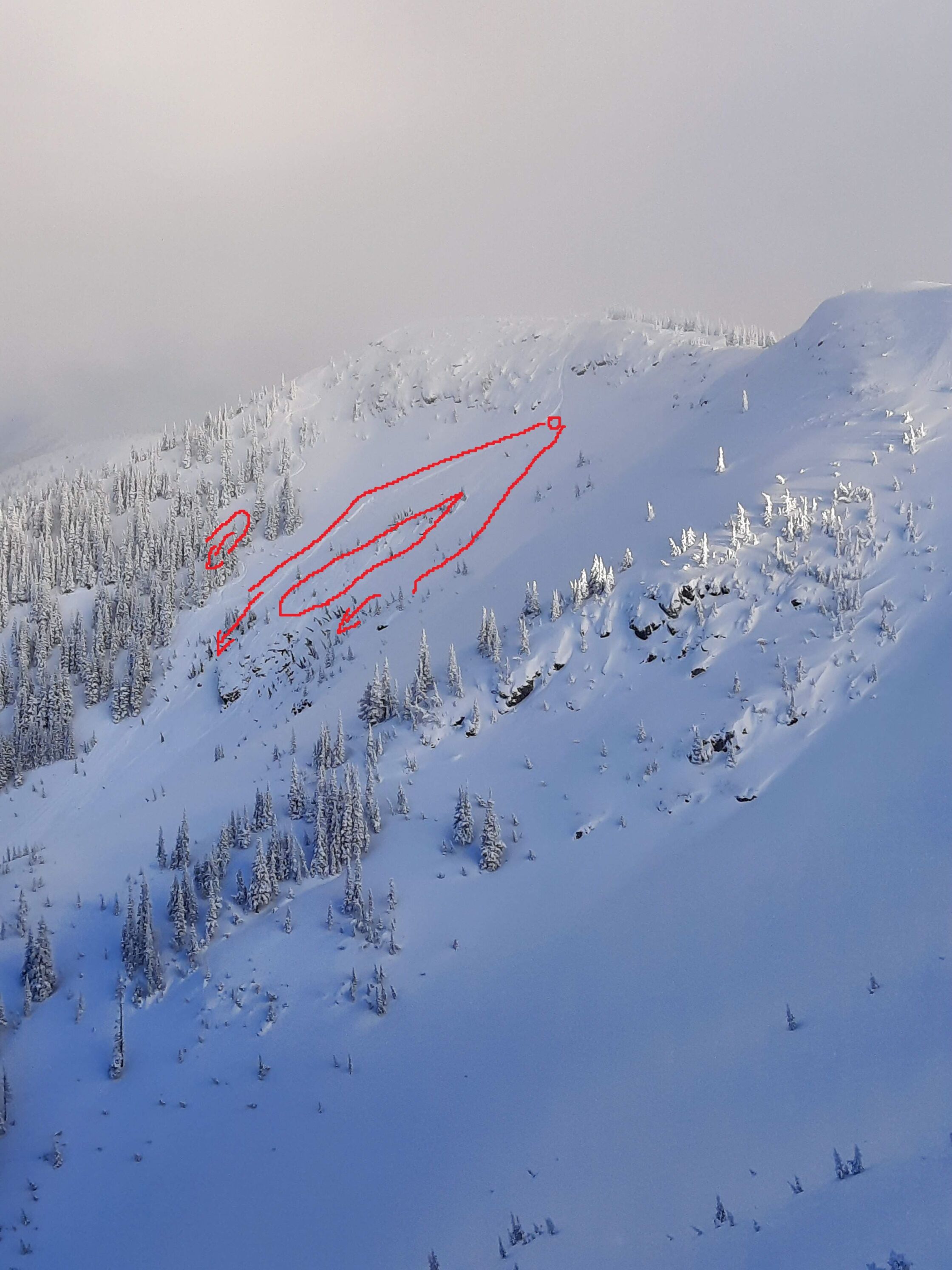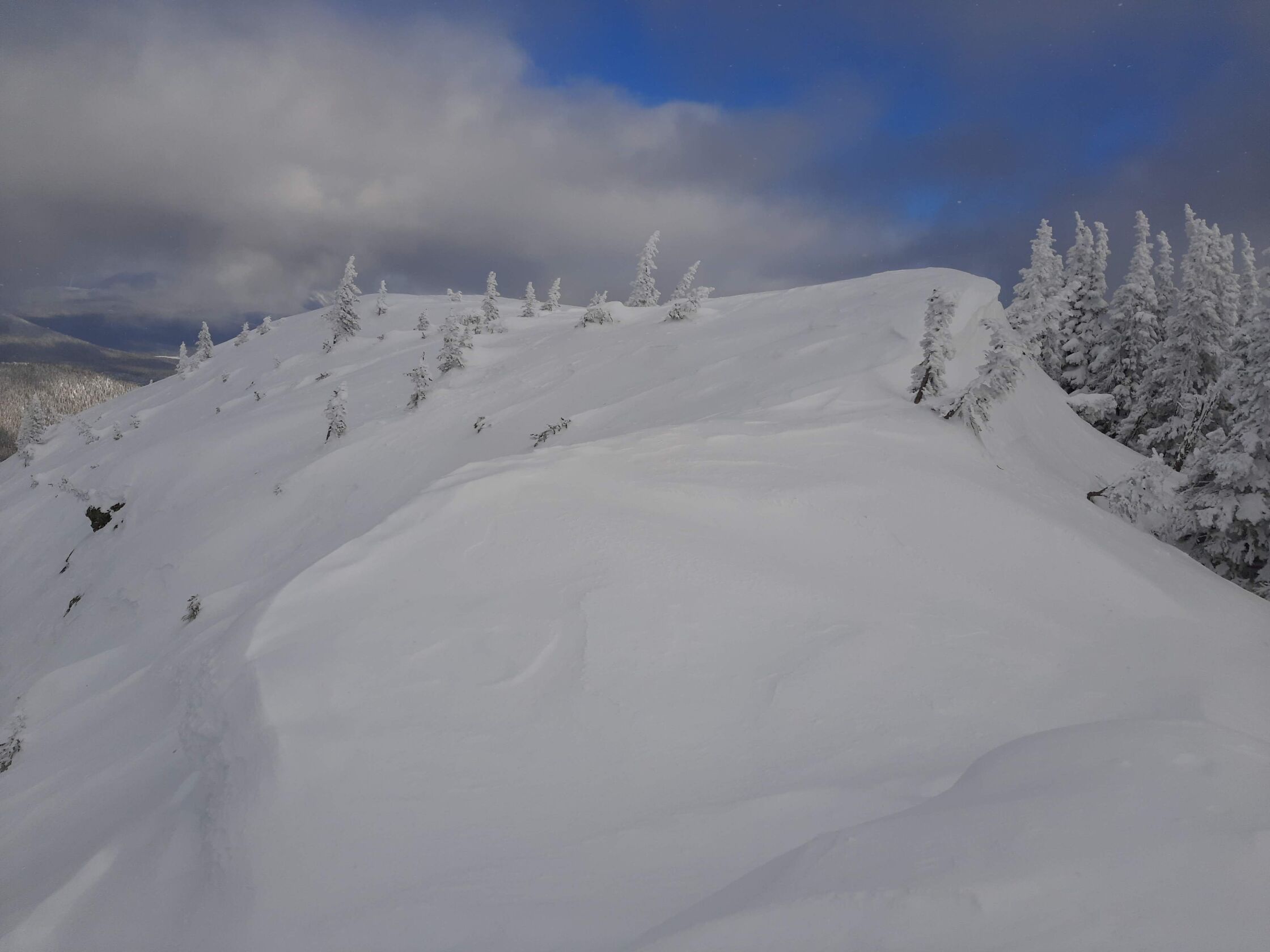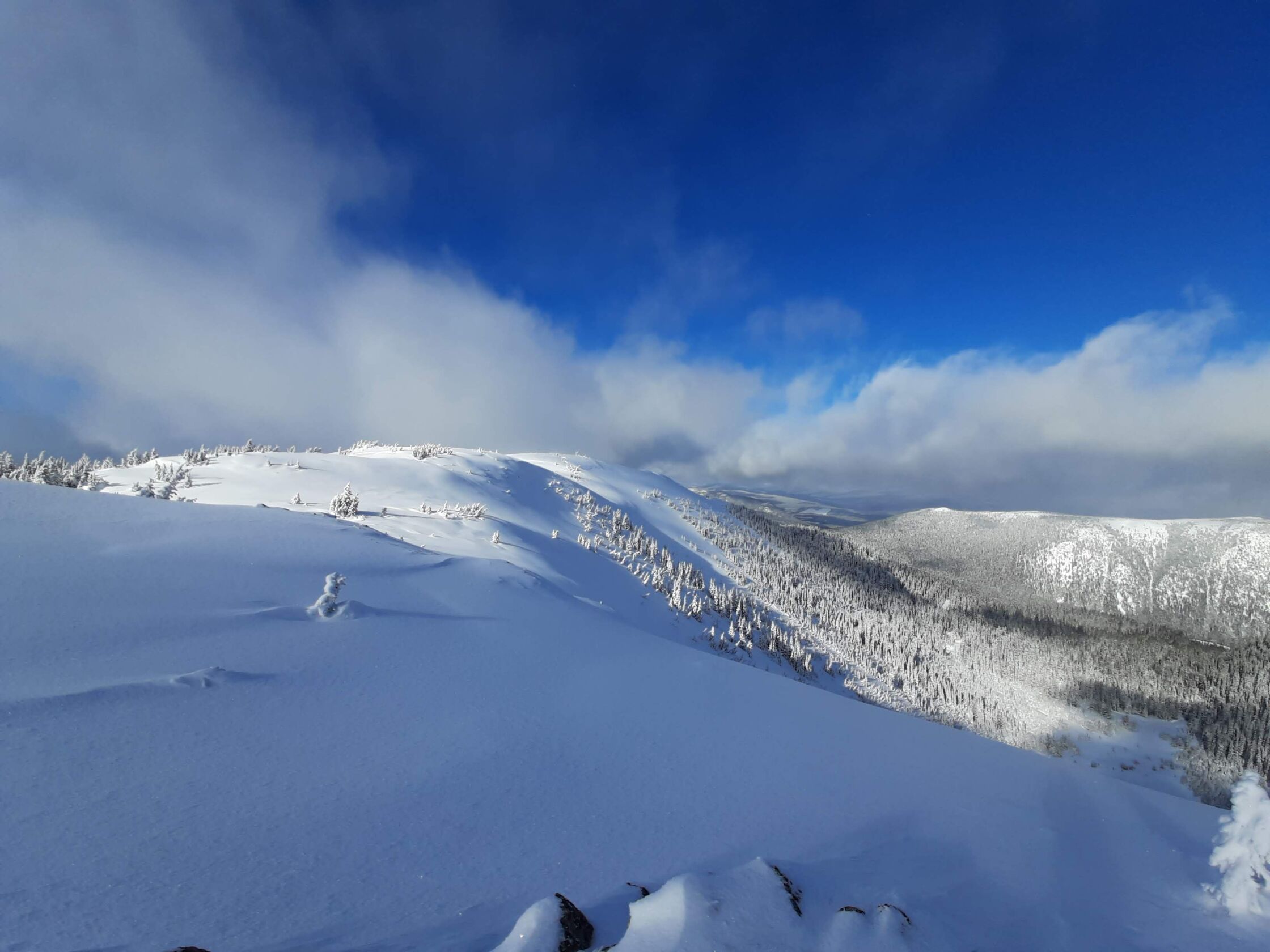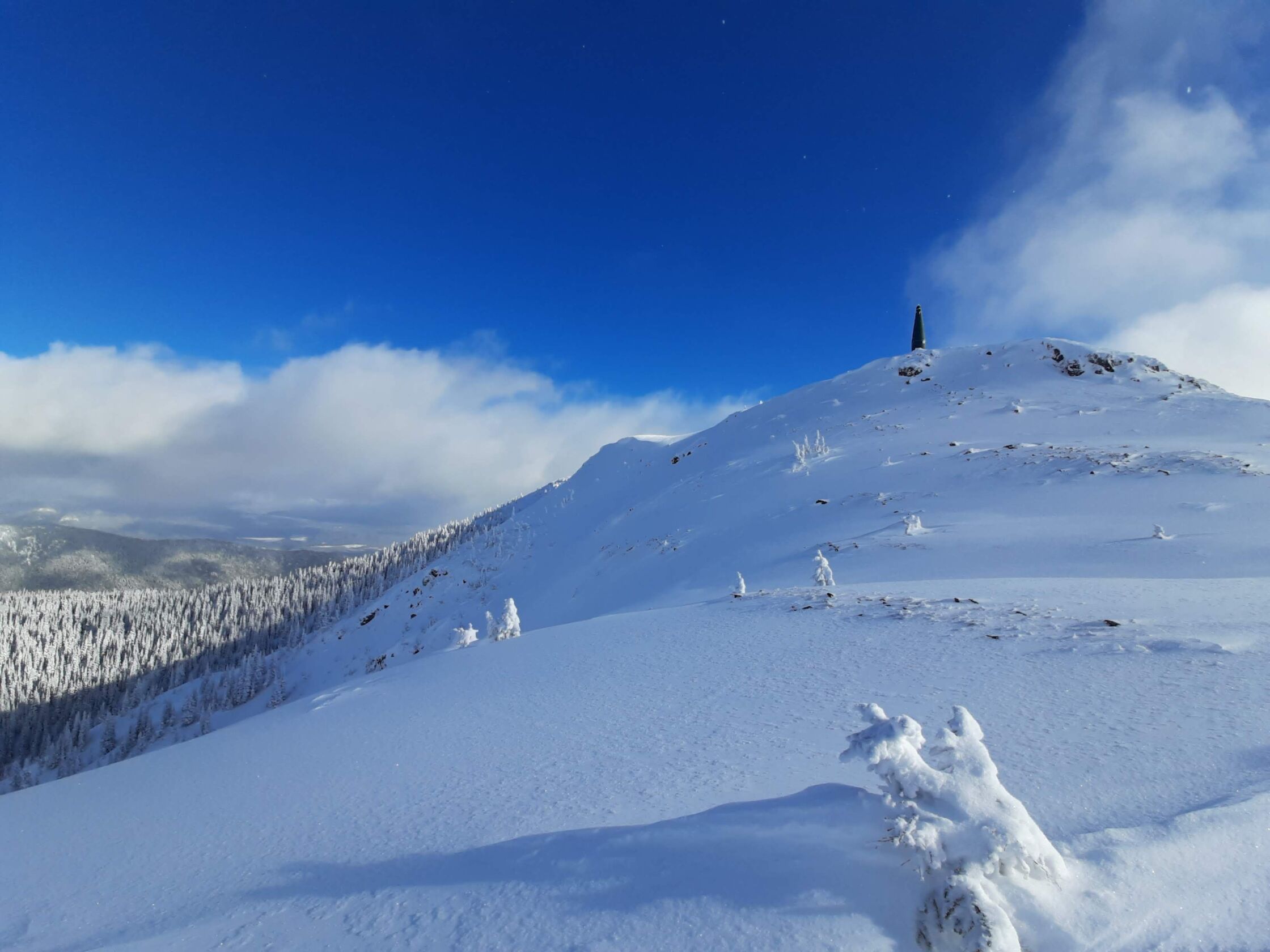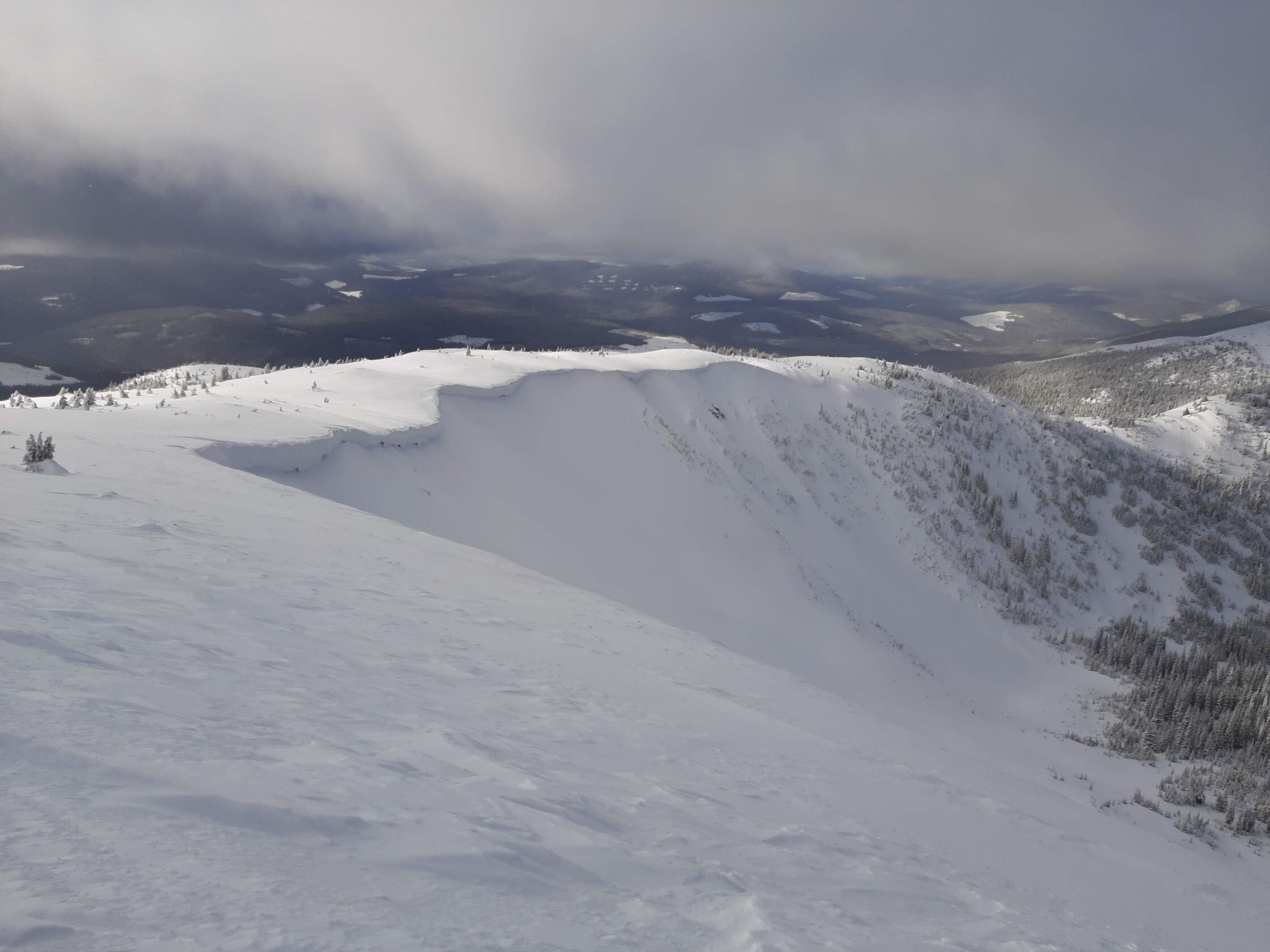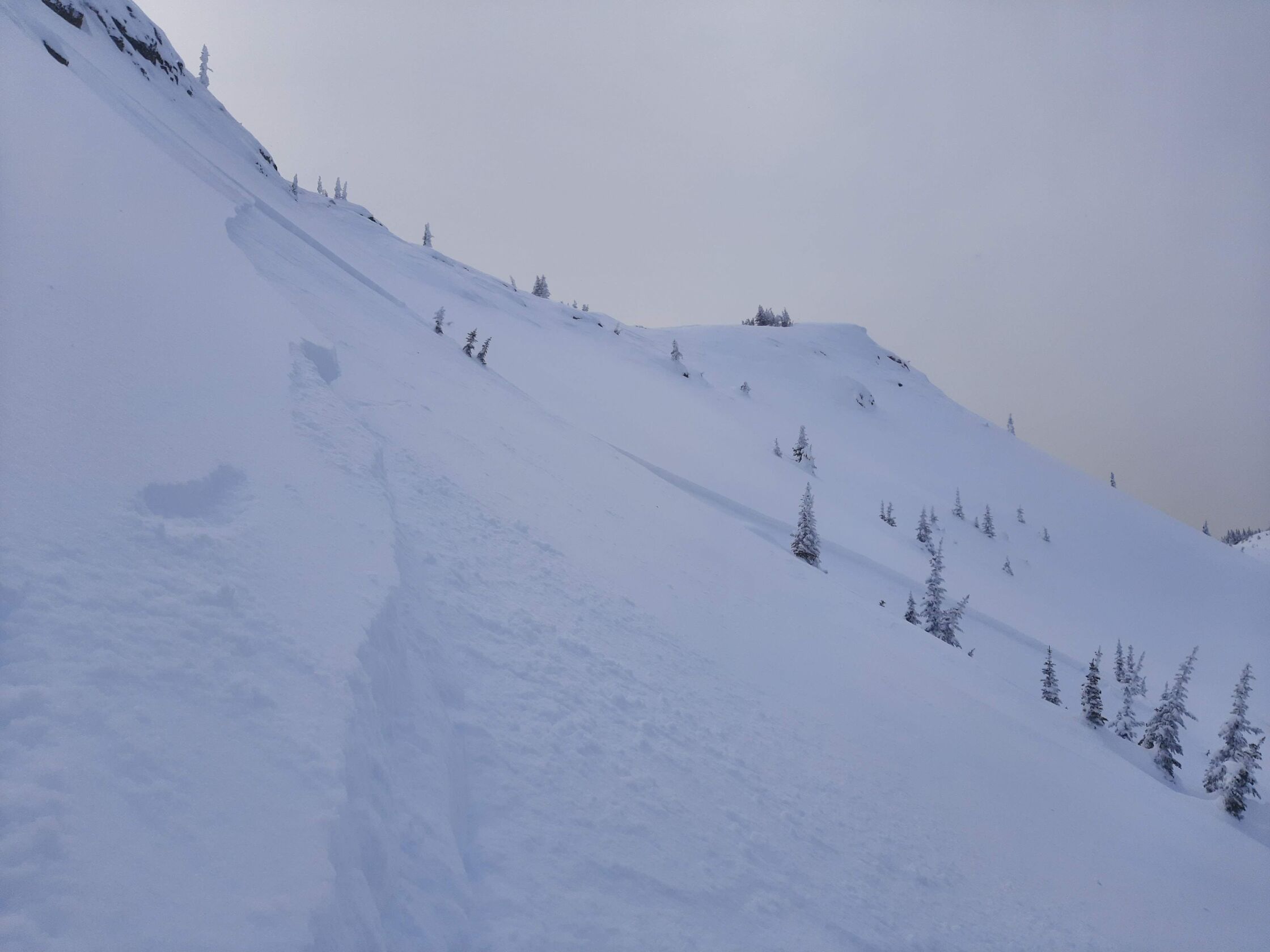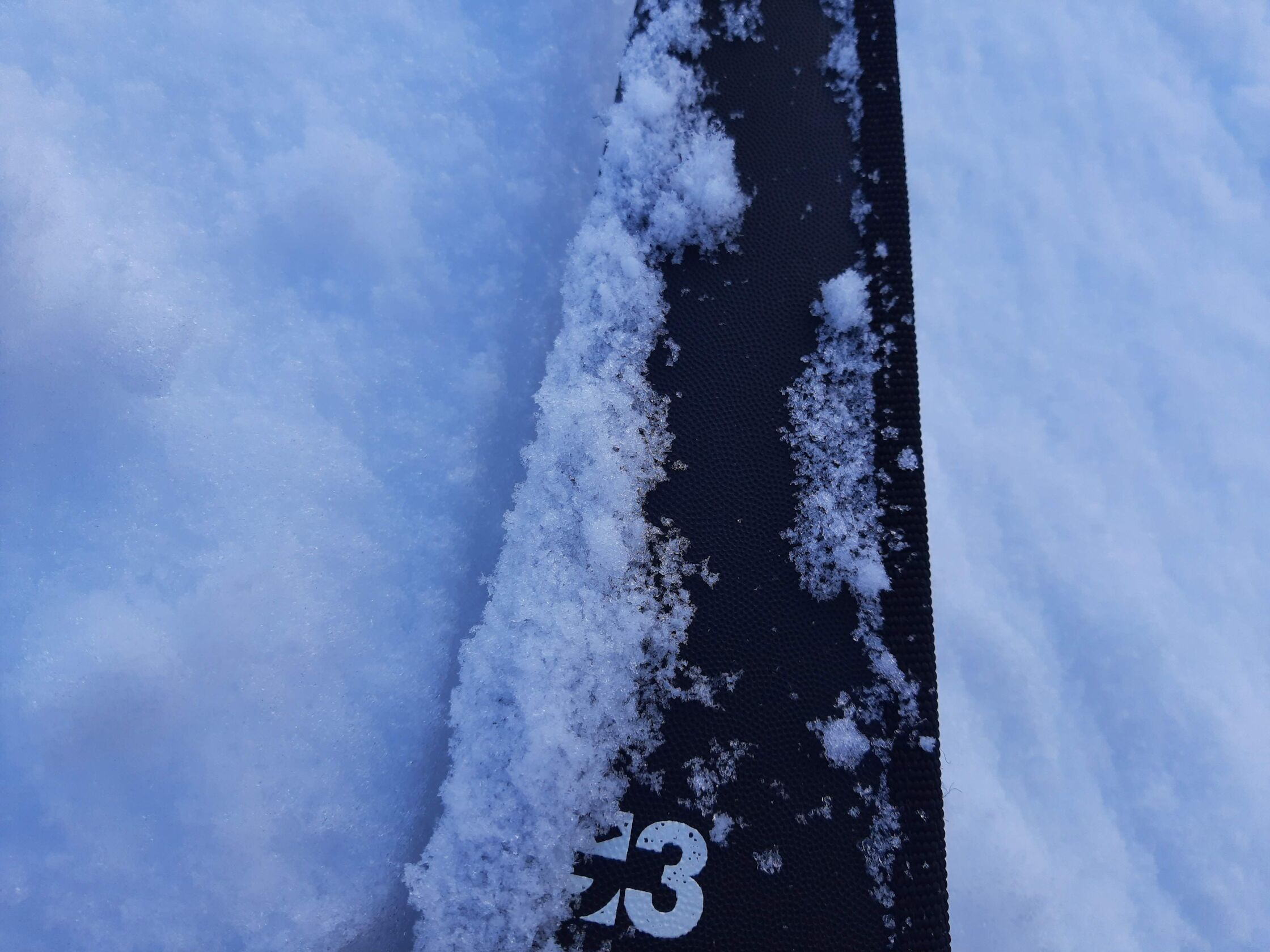 Source: Avalanche Canada MIN