Small dry loose/wind slab on way to Waterfall Trees.
Northwest Coastal
julian.krick , Saturday 22nd February, 2020 8:15PM
Snow conditions were: Deep powder. Weather conditions were: Warm, Foggy, Cloudy, Sunny. We rode: Mellow slopes, Dense trees, Sunny slopes, Open trees. We avoided: Alpine slopes, Convex slopes. Riding quality was amazing.
Avalanche
Triggered a small loose dry/wind slab on southerly aspect, probably sitting on sun crust. Was able to ride out easily. Two skiers before me had triggered some sluff. Debris went through some trees.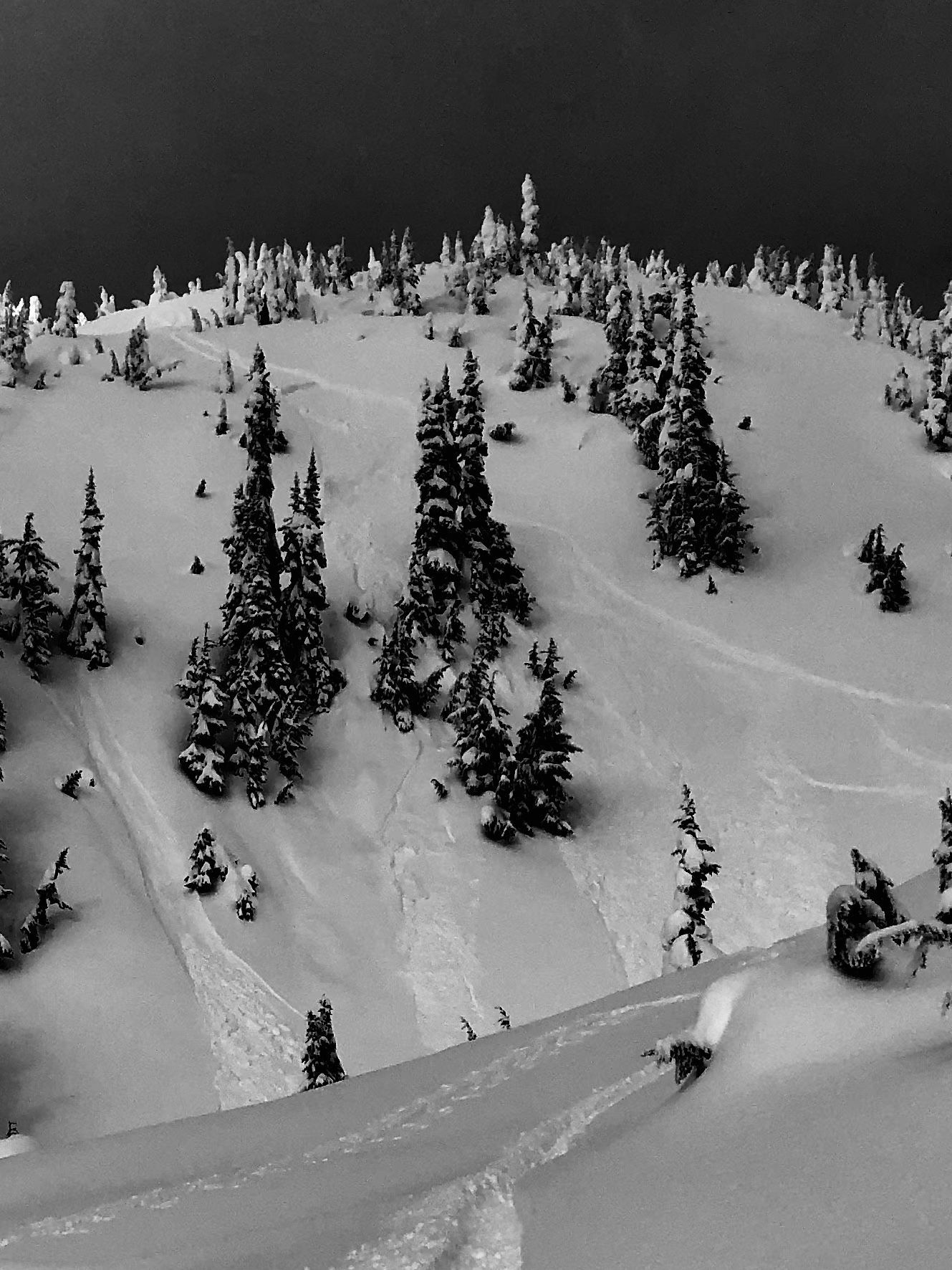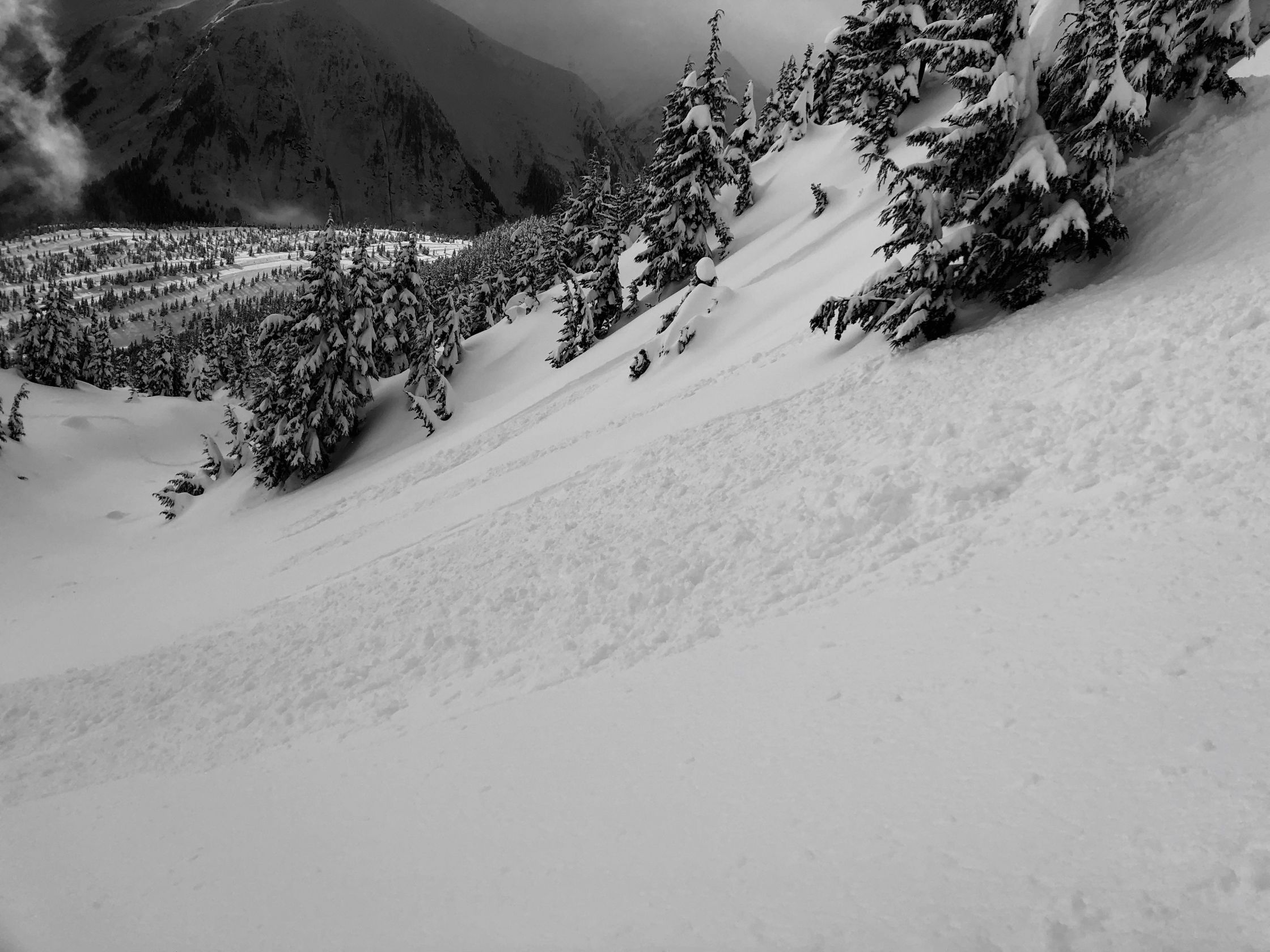 Location
Source: Avalanche Canada MIN