Icefall Traverse April 15-21st
Rocky Mountains
I finished an Icefall Traverse today, guiding for Icefall Lodge.
We flew into the Mons Hut April 15th and spent the next few days making our way to Icefall Lodge via the Lyell Hut and Alexandra Cabin, arriving at Icefall Lodge on April 18th. We summited Mons Peak, Division Peak North, and Christian Peak. During this period we had cold temperatures and mostly hard snow conditions including wind hammered, sastrugi, breakable and supportable melt-freeze crust. We had no avalanche concerns.
We skied the Wild West Glacier down to the Alexandra Cabin on the 17th, finding the crevasses easier to navigate this year with a deeper snowpack. As seems to be normal for this area near the Lyell Icefield, many places have a deep snowpack, but you can still find bare ice in exposed areas (such as the north Face of Mt Forbes).
We saw Grizzly Bear tracks from earlier in the week in Lyell Creek at around 1200m elevation, where we found good travel.
April 19th we woke up to 10cm of new snow (down to at least 1100m), which continued for a total of 25cm at tree-line around Icefall Lodge by the morning of 20th, creating excellent wintery storm skiing below tree-line. At higher elevations there was more storm snow, with up to 60cm encountered in the Rostrum Valley (we skied to the Rostrum Cabin via the summit of Mt Kemmel on April 20th). This snow arrived with moderate to strong winds, creating storm and wind slabs which were failing naturally (and triggered by skiing) on the April 18th layer, typically around size 1.5. The storm snow appeared to be most reactive where it sat on a buried sun crust, where we observed widespread whumphing and at least one remote triggered avalanche.
April 20th we had a greenhouse effect which created a thin breakable crust by the afternoon up to around 2800m, which made downhill trail breaking very tedious with an average ski penetration of 50cm on the flats.
Today we found the new snow had settled significantly, with ski penetration about half of yesterday. The icefall on the Diamond Glacier is filled in much better than the previous couple of years. We had blower pow on the Diamond Glacier today, where we did not observe any windslabs as the other guides were reporting on the Lyell Icefield. What an amazing way to finish our adventure!
Alex Geary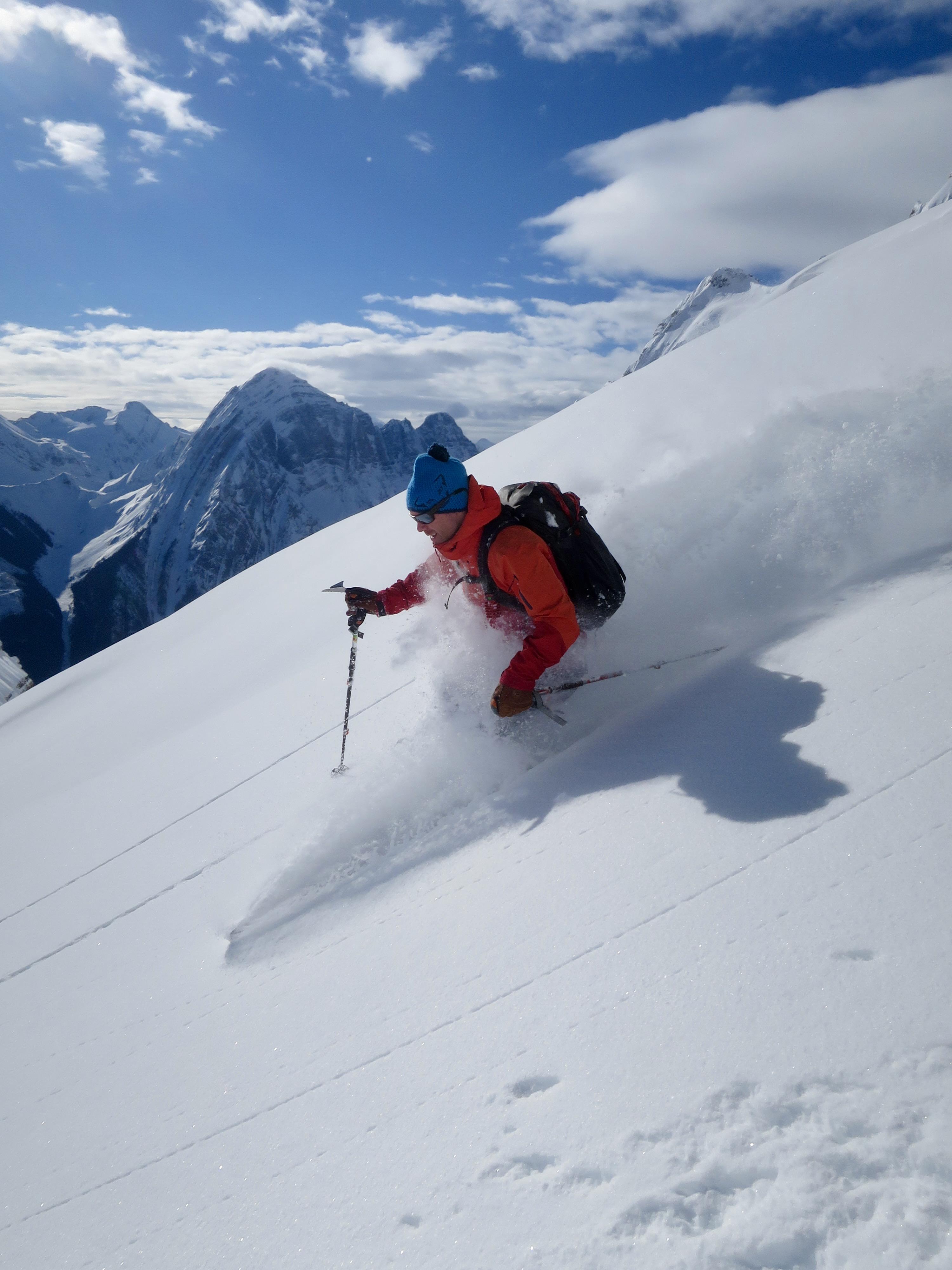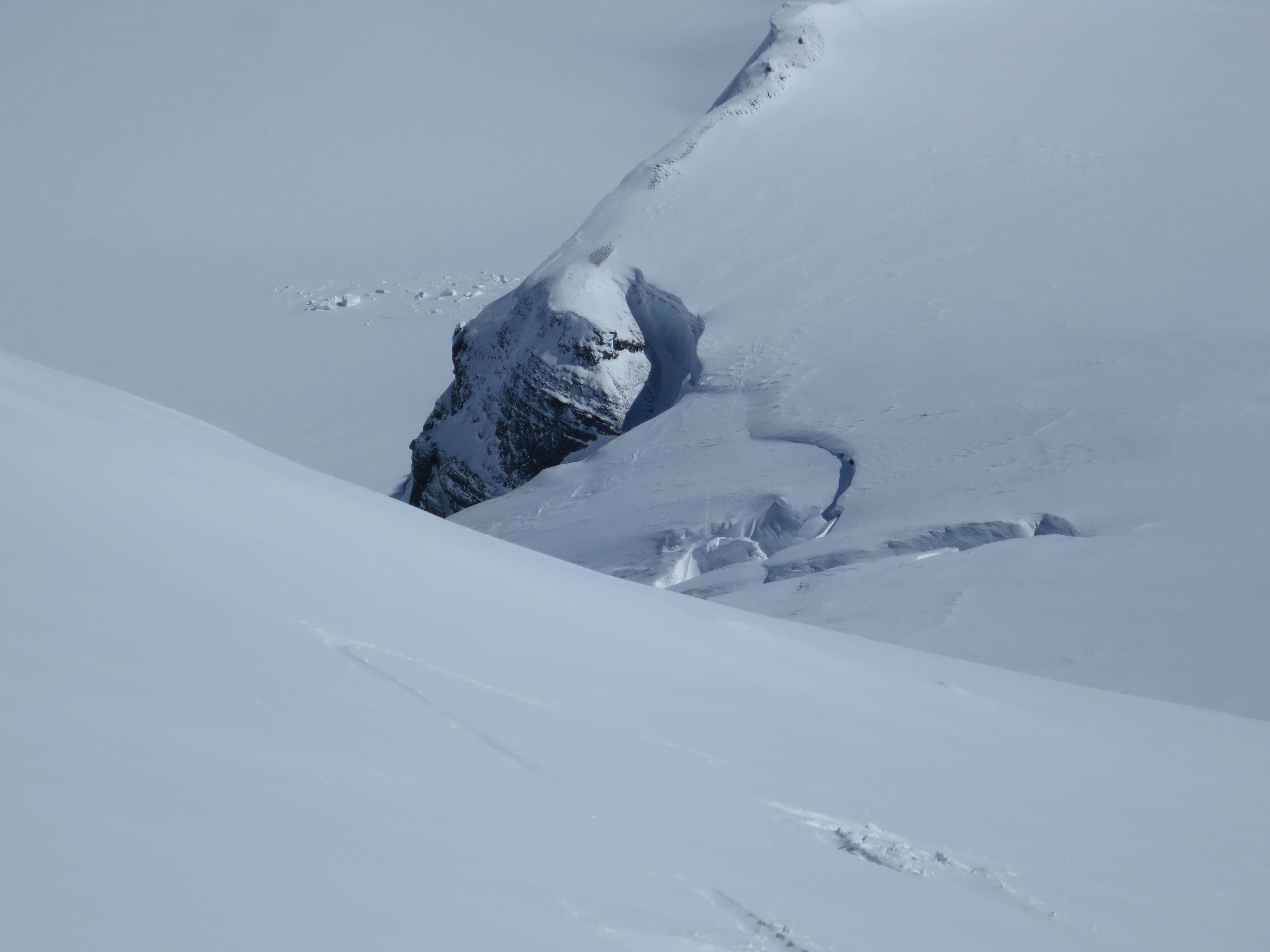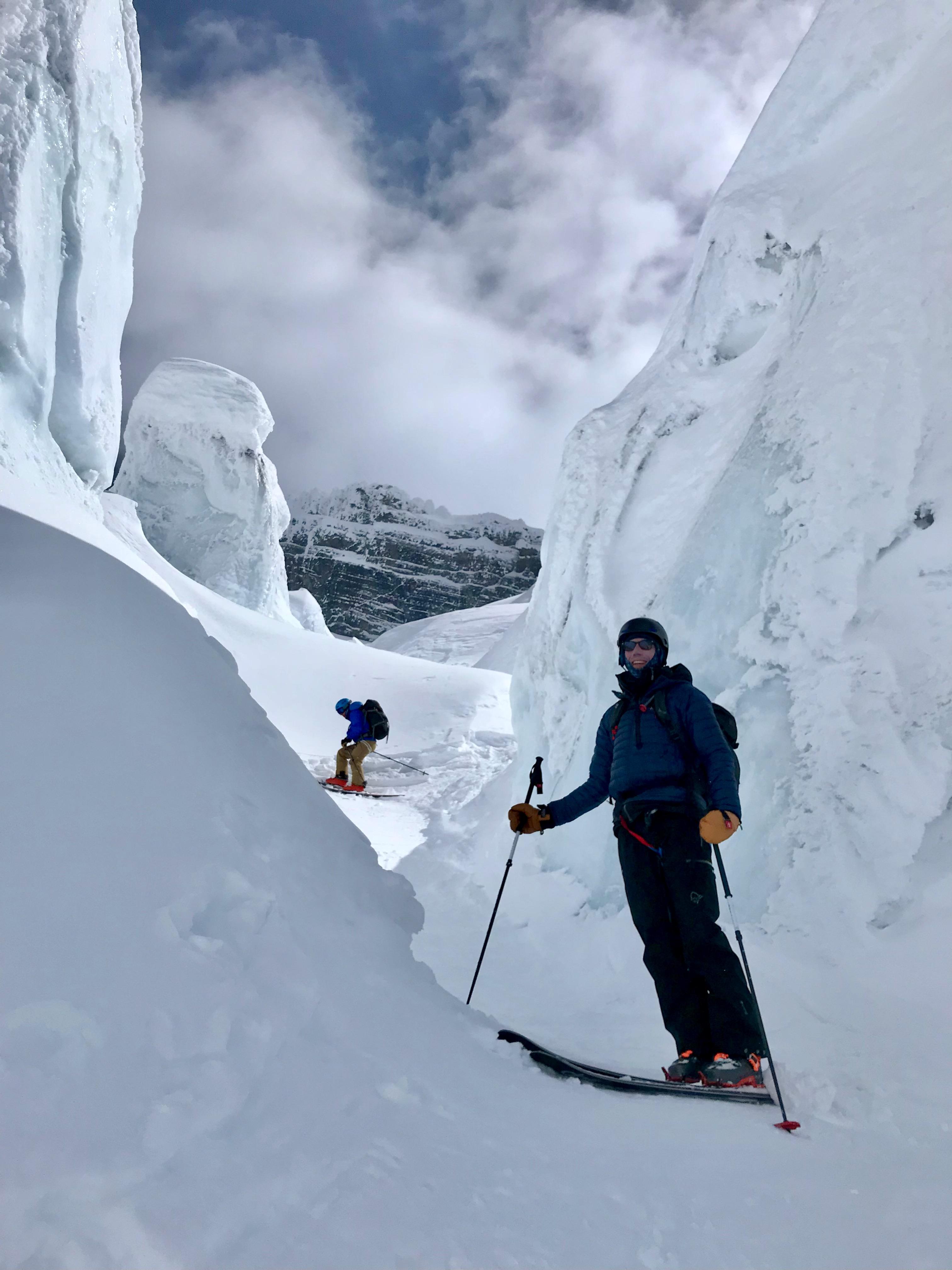 Source: Mountain Conditions