Wind carrying snow and forming slabs.
South Rockies
southrockies , Monday 4th January, 2021 4:40PM
We headed out the door today expecting a bit of wind but we had moderate winds with strong gusts all day, far exceeding what we had planned for. So we took a moment to reassess and talk about whether our plan was still safe. We continued up to a ridge at treeline through low angle terrain where we found large cornices, and significant wind loading happening. Staying well clear, we had good turns back down in sheltered areas to our sleds.
Snow conditions were: Wind affected, Powder. Weather conditions were: Windy. We rode: Mellow slopes. We avoided: Alpine slopes, Steep slopes. Riding quality was good.
Avalache Conditions: 30cm + of new snow, or significant drifitng, or rain in the last 48 hours. Slab avalanches today or yesterday. Whumpfing or drum-like sounds or shooting cracks.
Snowpack
Elk Valley North Test profile at treeline in open trees, some wind effect 15° slope at 2200m Extended column test propagated on the 15th hit down 35 on stellars size 2 Deep tap test on December 8 melt freeze crust with facets above failed as sudden collapse down 101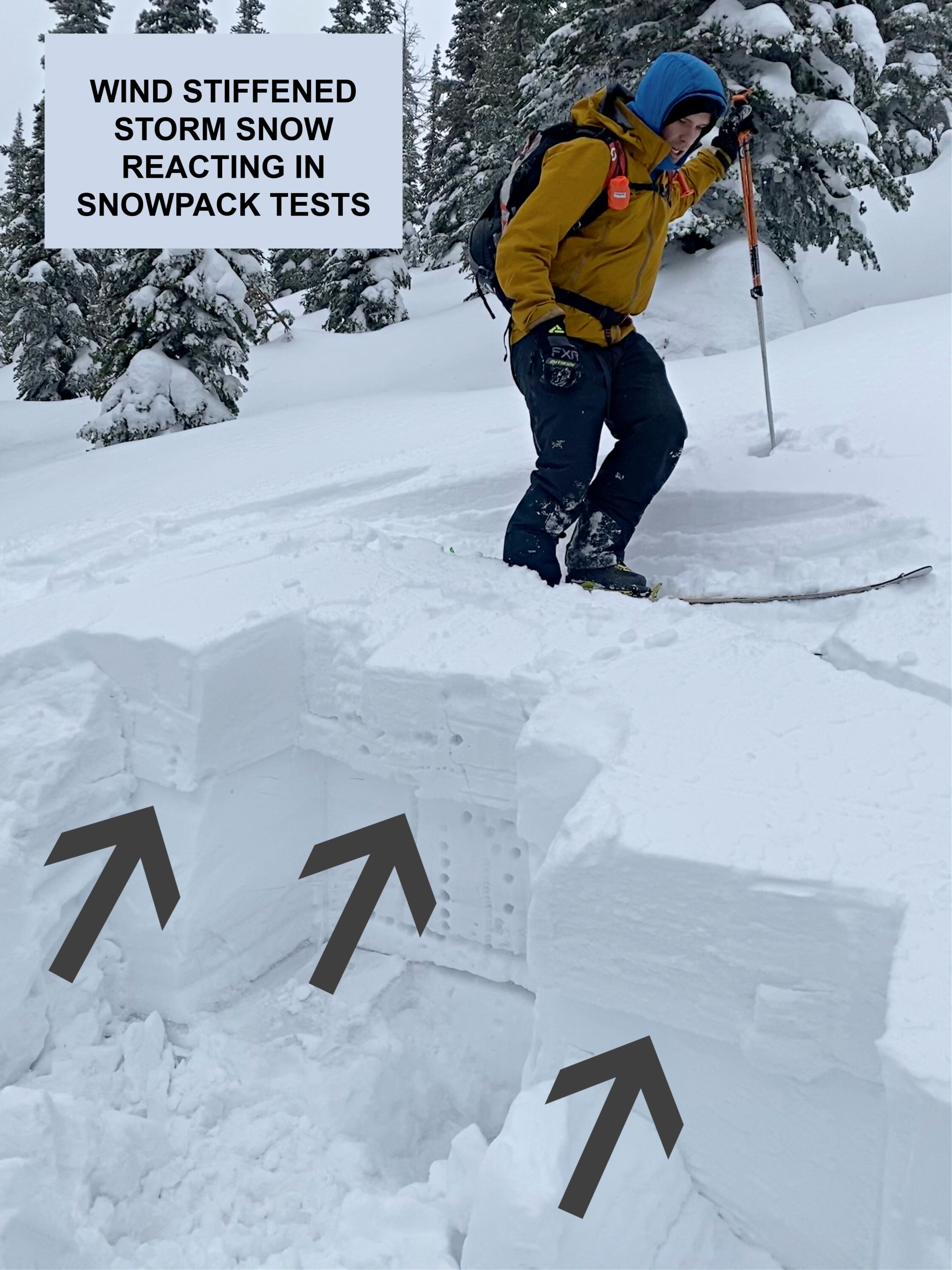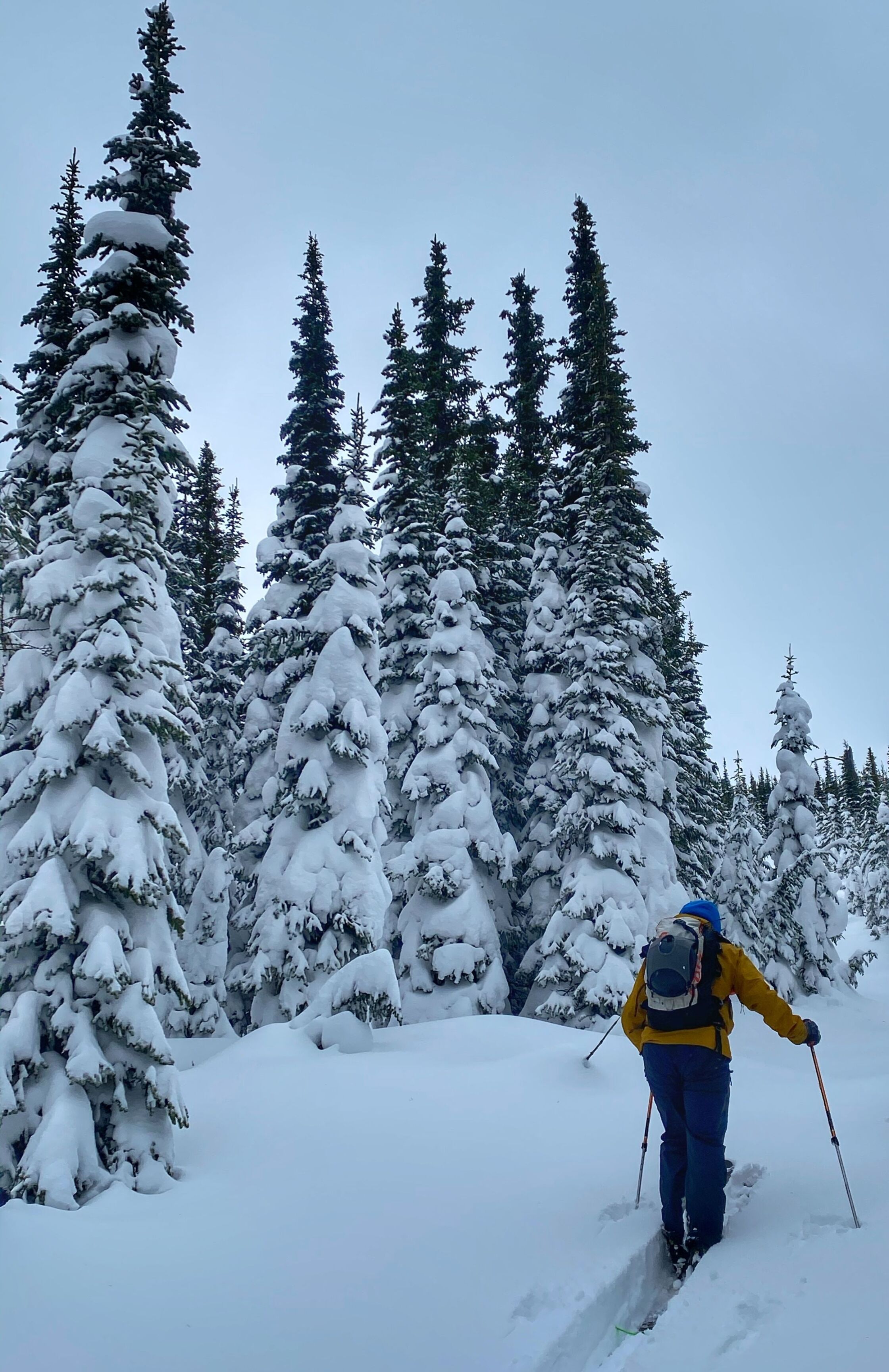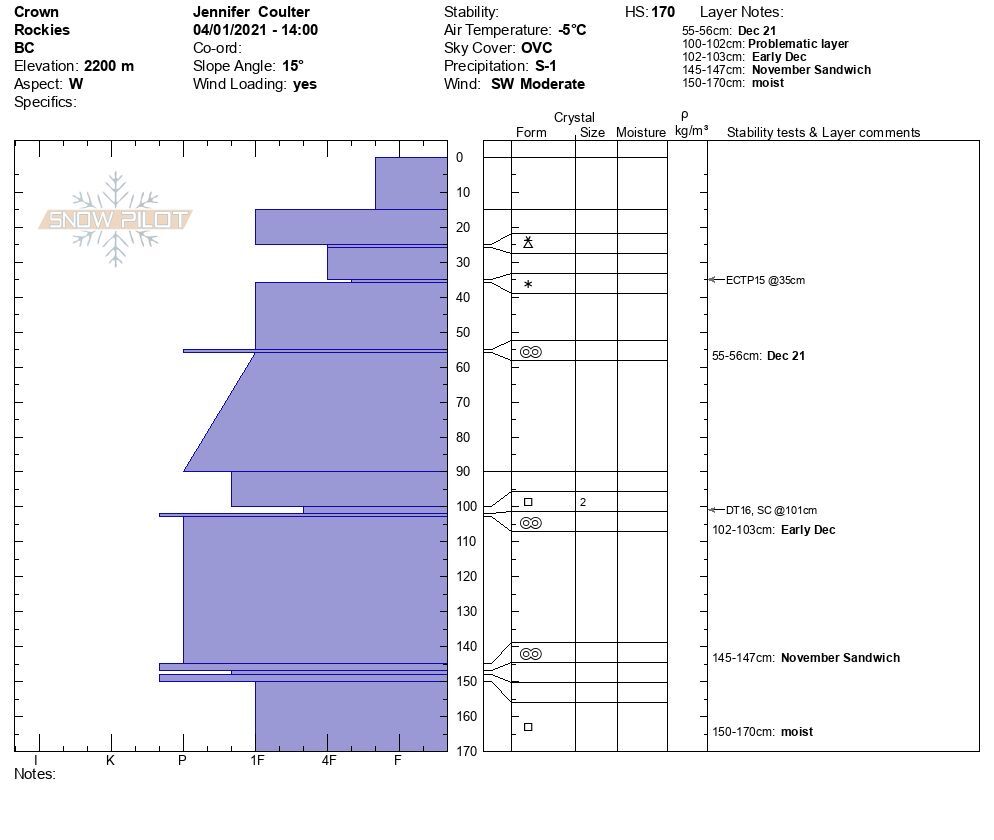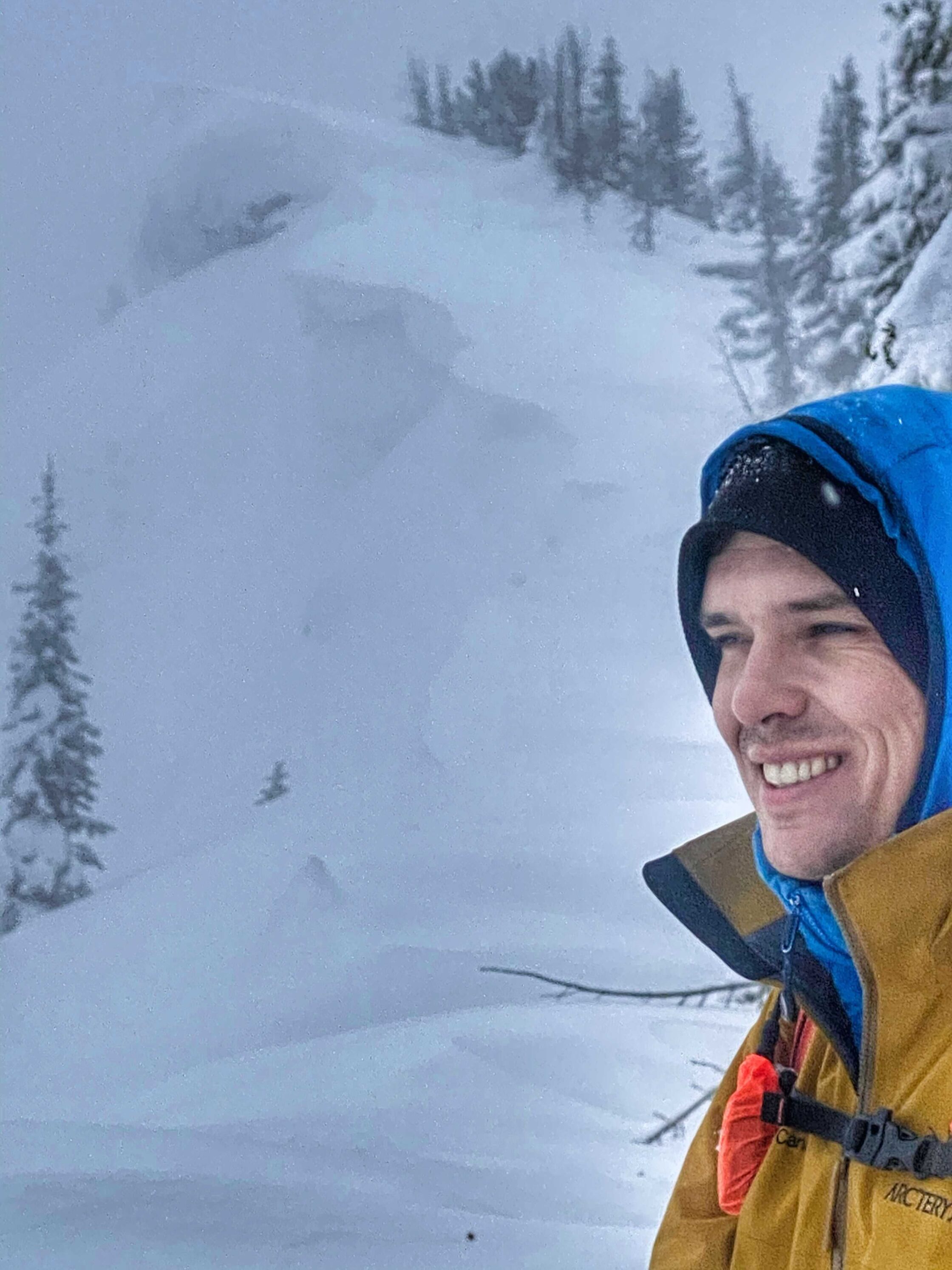 Source: Avalanche Canada MIN