Deep in the Caribous
Cariboos
Frozen Pirate , Friday 6th March, 2020 8:35PM
Started as a great day in the mountains. 20-30cms overnight on top of the weeks snow. Winds calm to moderate depending on time and location. Avg -6 in alp with some very nice sunny breaks. Worked our way into bigger terrain by testing slopes of low consequence, test profile and lots of unexposed riding. Slabbing in alpine from previous winds although areas unexposed to wind were amazing. No cracking, whumping or any signs noted throughput the day. During a sunny spell at days end we were traveling down an alpine slope and the second rider went well outside of the intended route and triggered a sz3. No burial. See incident report and pics. Another sledder remote seen on the way out, same aspect and elevation. Believe the warm suny spells played a part in the increased activity but the Feb pwl is alive and well and needs respect.
Snow conditions were: Deep powder, Wind affected, Powder. Weather conditions were: Stormy, Cloudy, Sunny. We rode: Alpine slopes, Steep slopes, Open trees. Riding quality was amazing.
Avalache Conditions: 30cm + of new snow, or significant drifitng, or rain in the last 48 hours. Slab avalanches today or yesterday.
Incident
Group riding spaced out down a NE convex alpine feature near days end. 2nd rider down went a long ways riders left outside of main shallower route to steeper a 40ish degree convex feature. Triggered a sz3, 75cms down on 20/02/22 pwl surface hoar to 15mm. 150m wide by 900 long. Debris ran to valley bottom and broke several small trees. No burial or injuries.
Avalanche
One rider accidental sz3 (see incident) One observed after (within 3hrs) sledder remote Both -75cms on surface hoar to 15mm. Lee convex alpine features near 2100-2200m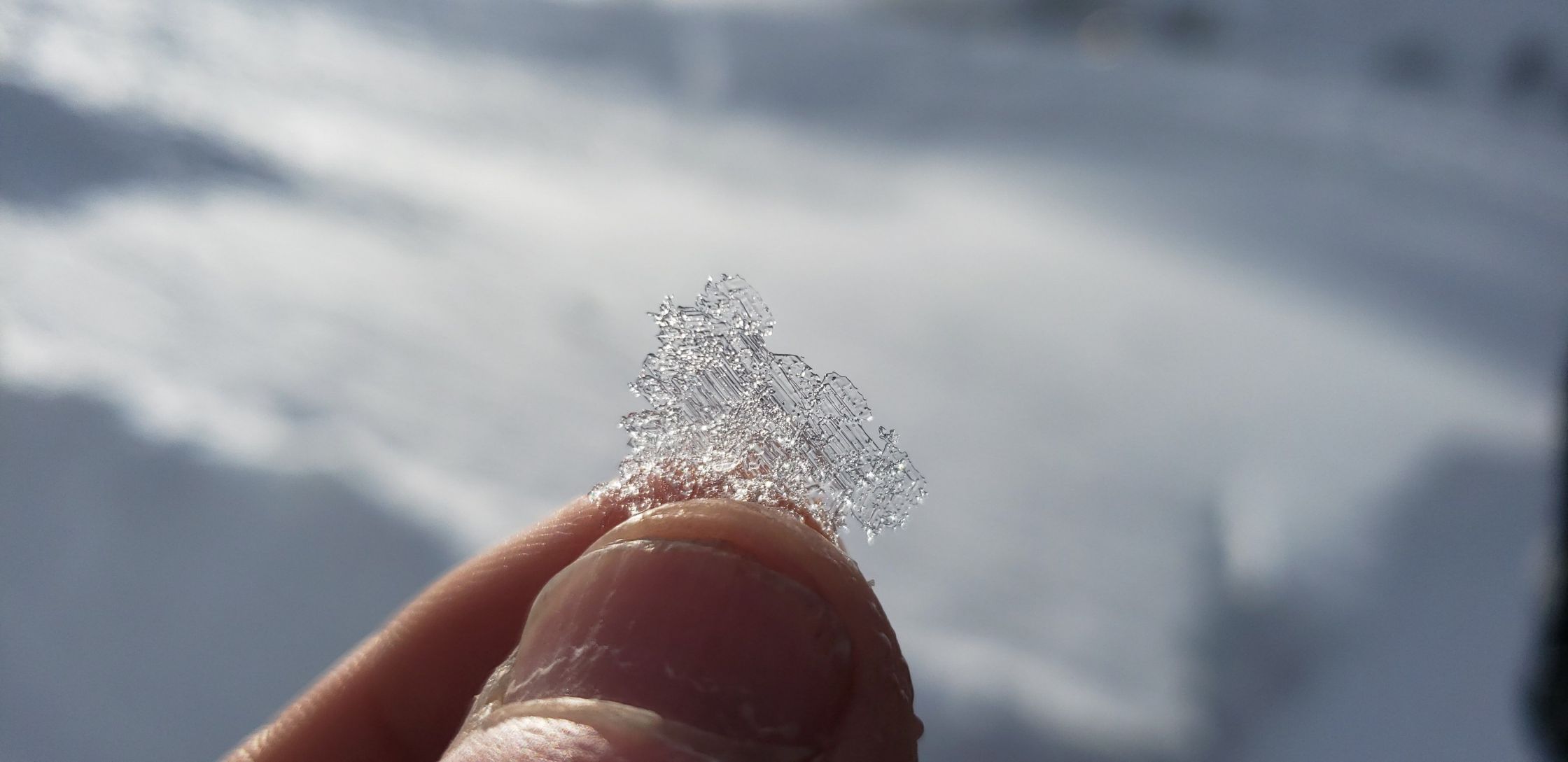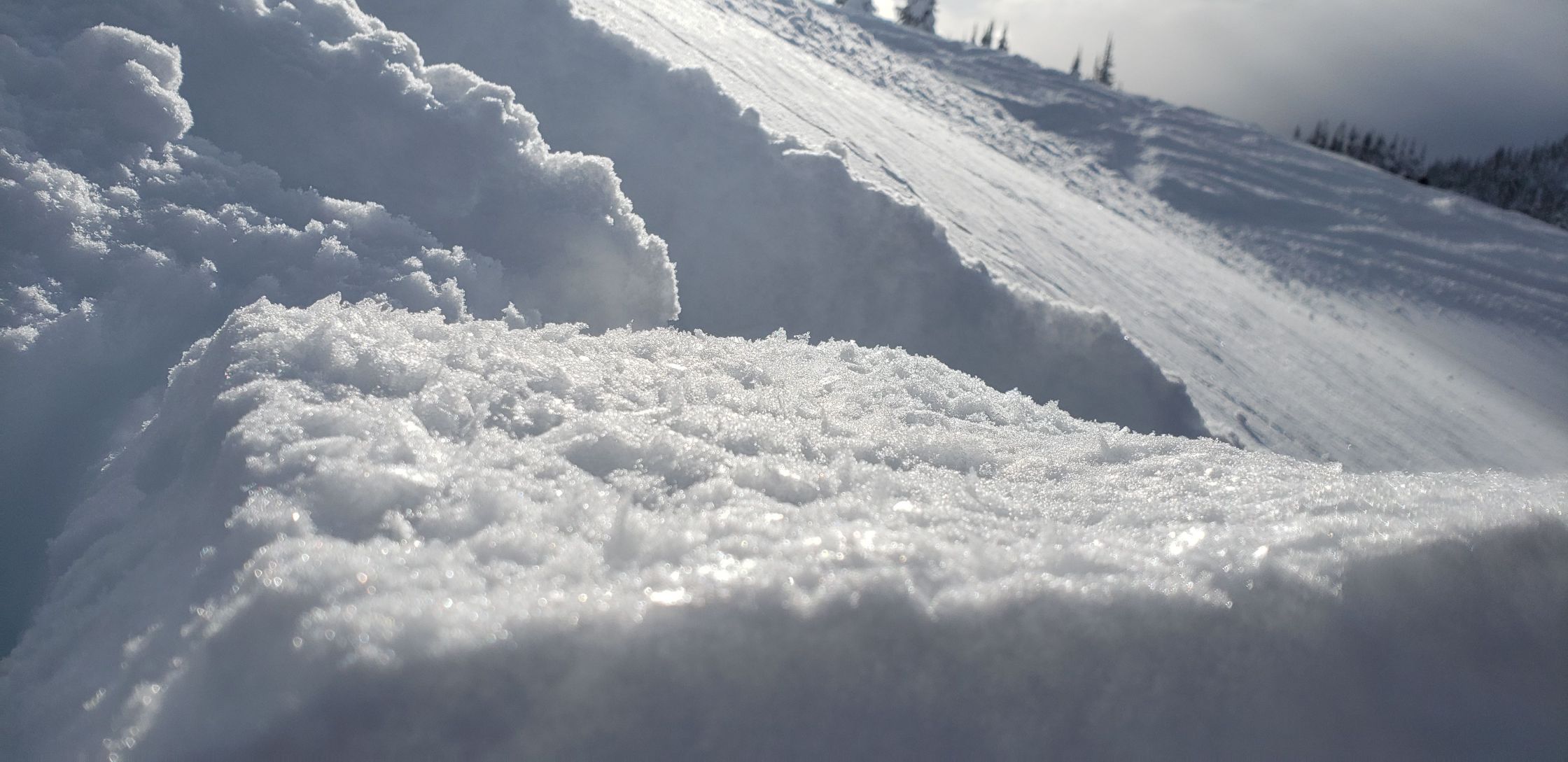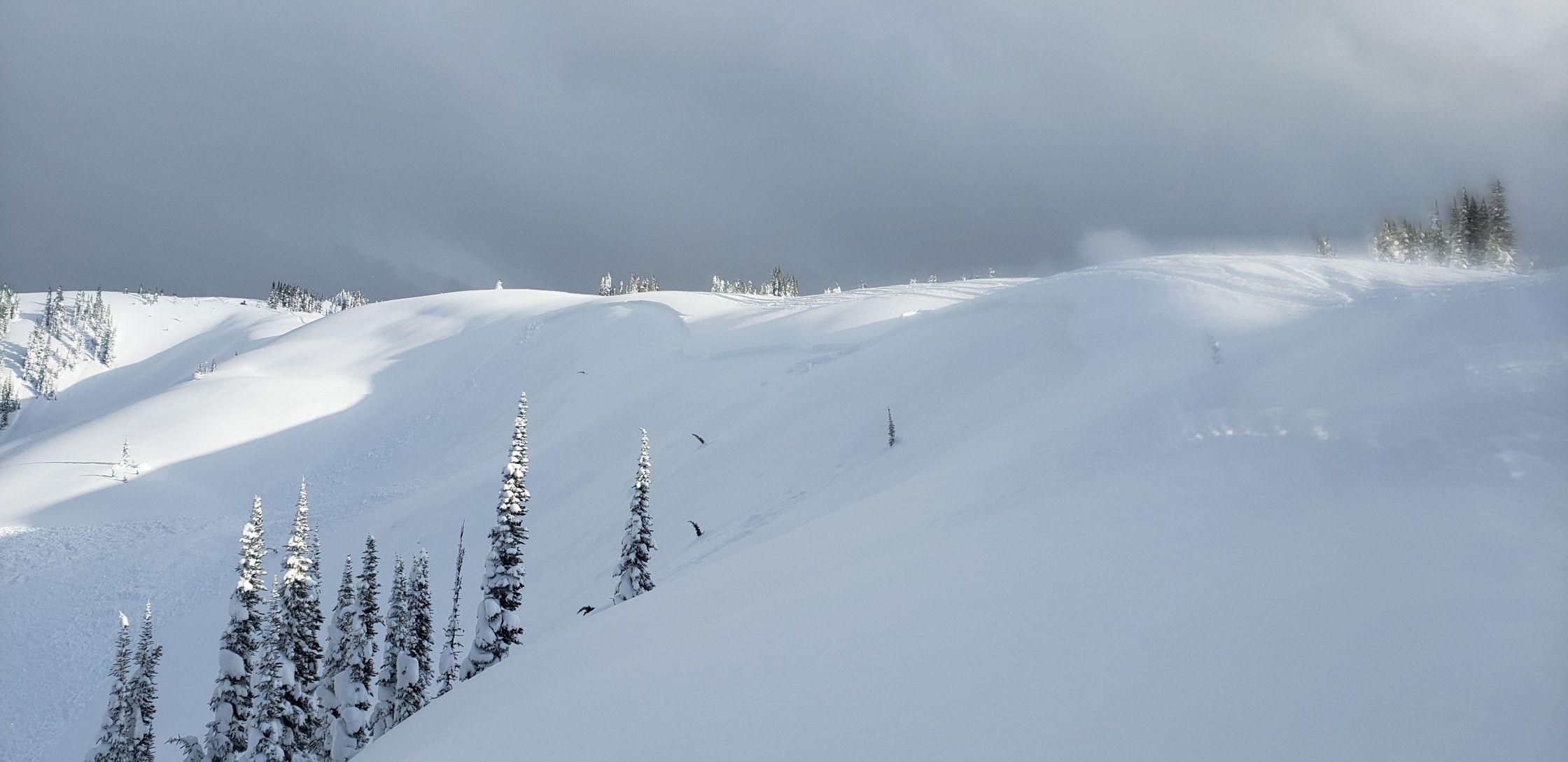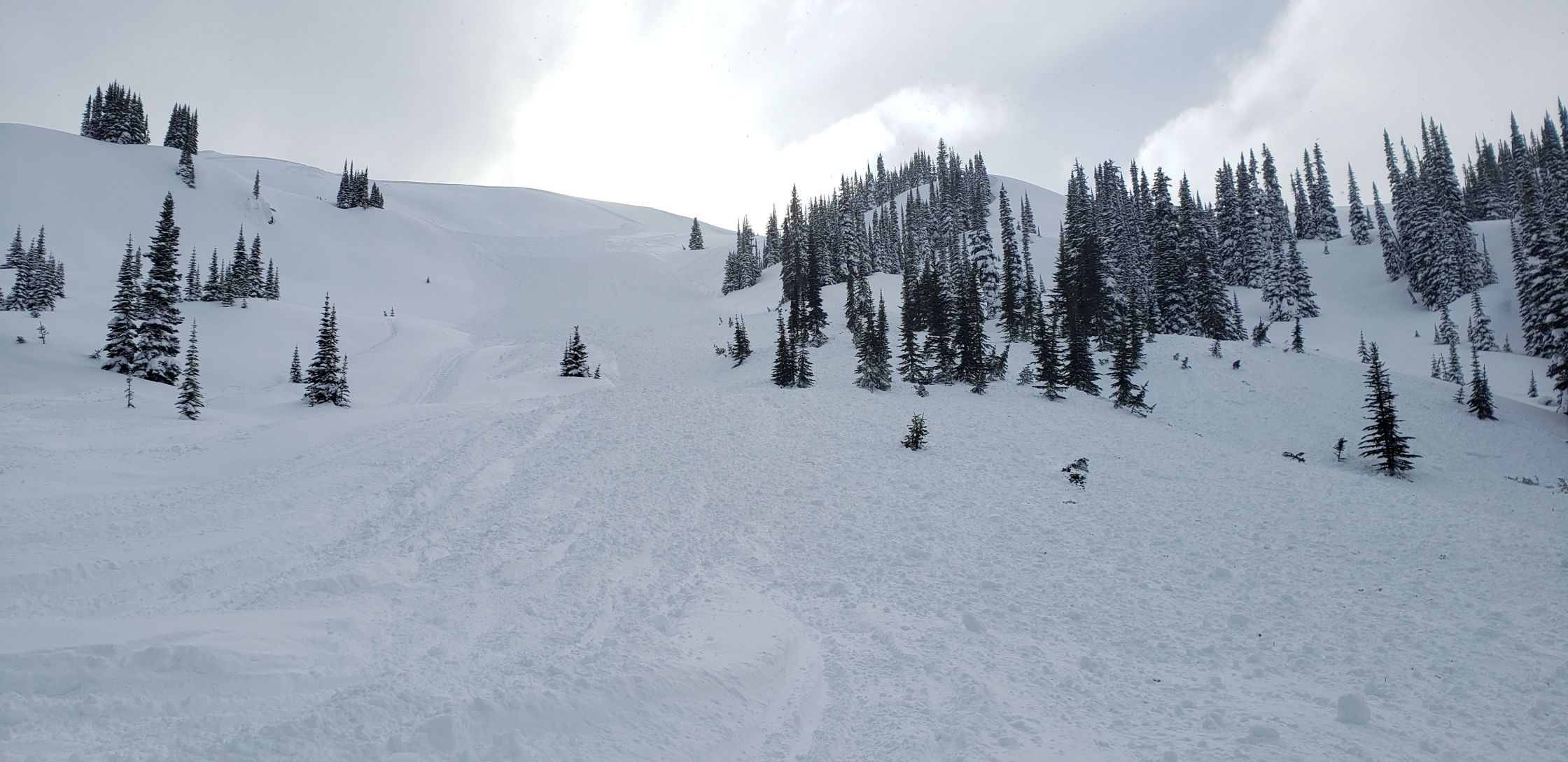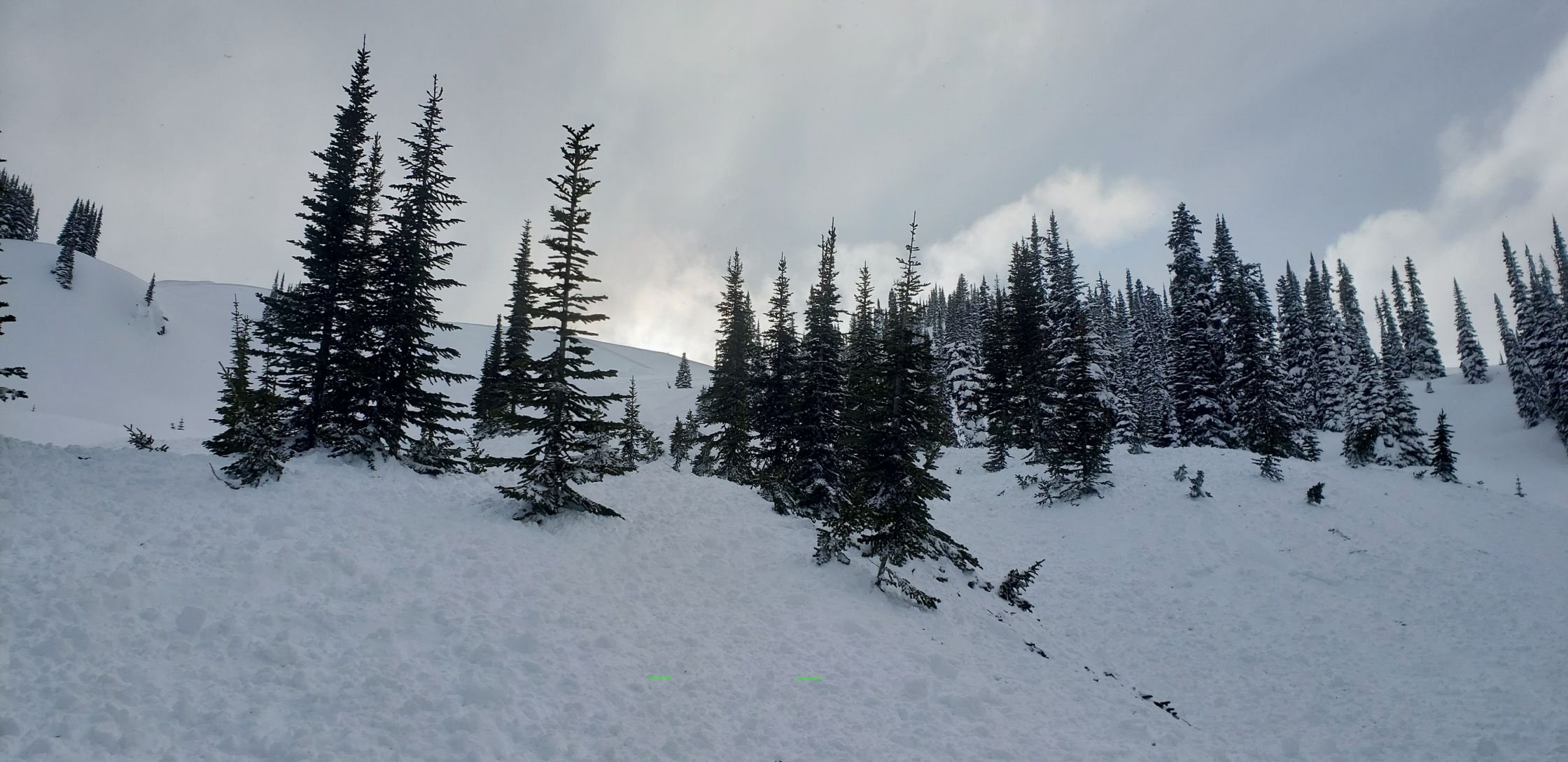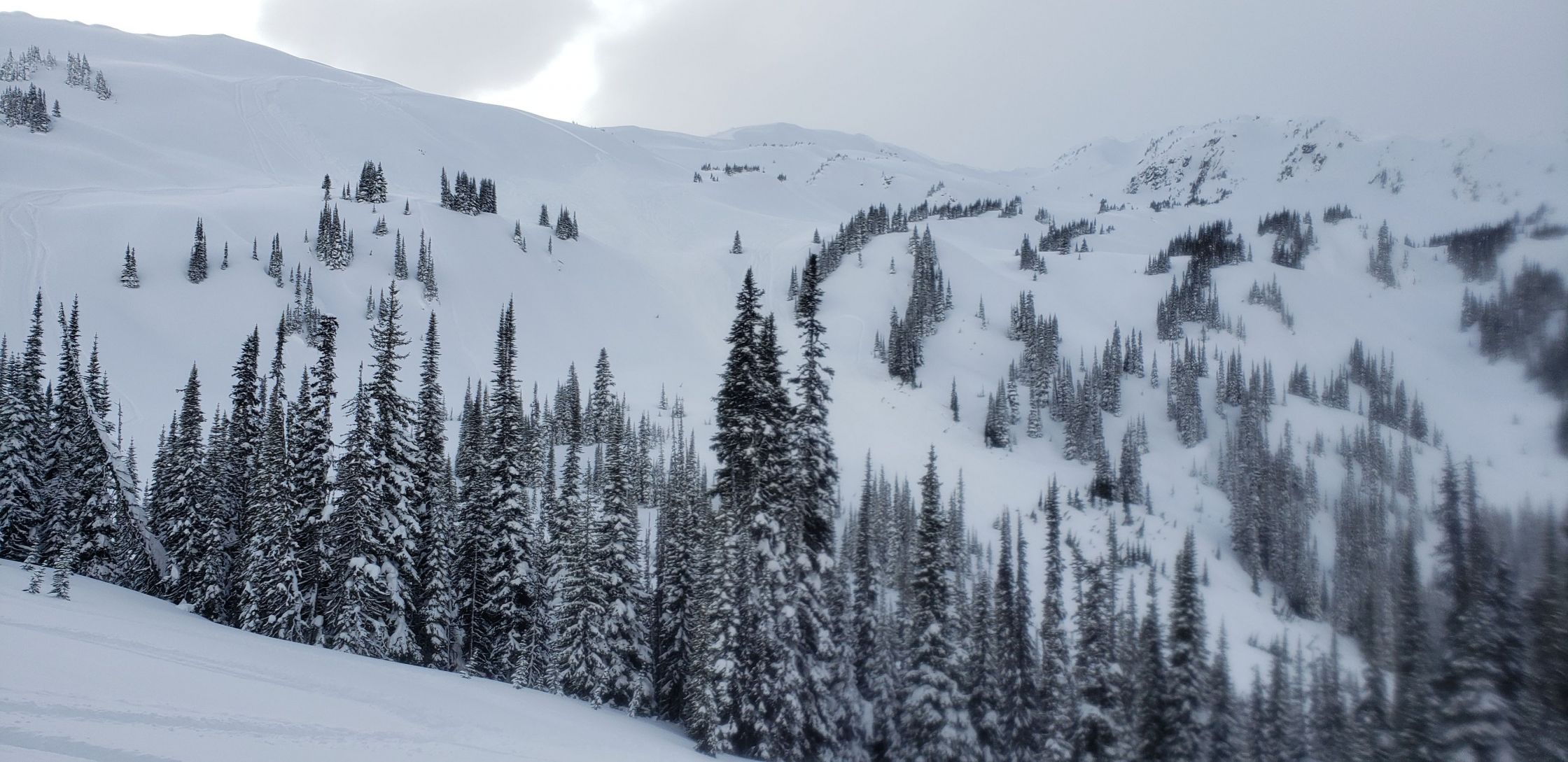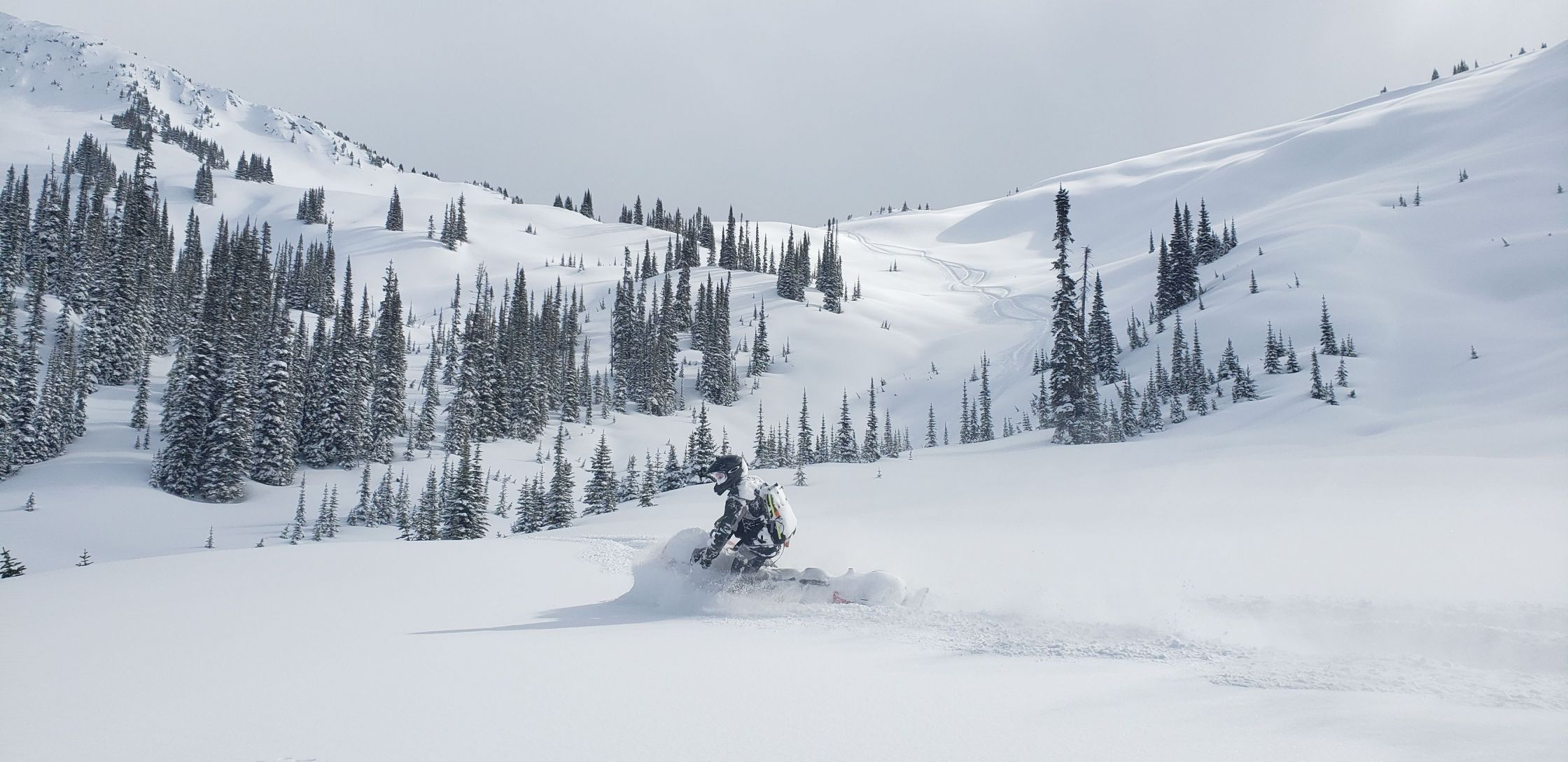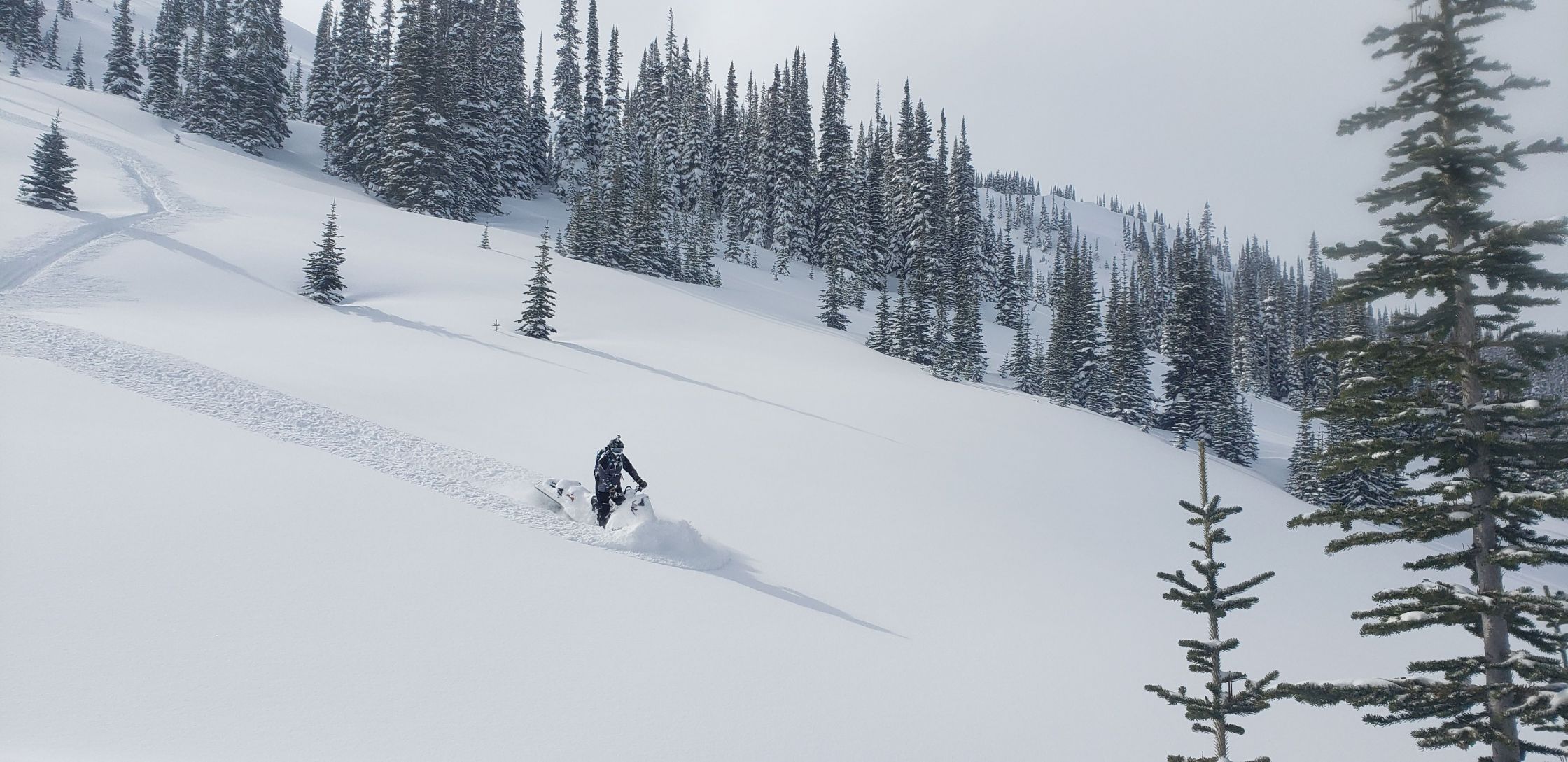 Source: Avalanche Canada MIN