Lovat Scout "splitfest"
Jasper National Park
Greg Rantala , Saturday 9th January, 2021 4:25PM
Travel up to Lovat scout is pleasant, surface hoar noted on skin track till about 2000m. Full profile pit today (see snowpack) - and a nice little ski down on E/SE aspect. Wind Slab in alpine extends leeward until well into above tree line but snow turns into nice smeary surface once out of wind effect. No instabilities noted during uphill or downhill travel. No naturals noted facing roadway during drive up.
Snow conditions were: Crusty, Wind affected, Powder. Weather conditions were: Sunny. We rode: Alpine slopes, Mellow slopes, Sunny slopes, Open trees. Riding quality was good.
Snowpack
HS 128cm. Layers from 128-125 (F) 125-116(4F), 116-99(1F), 99-84(P), 84-70(P), 70-60(P), 60-52(P), 52-45(P), 45-33(P), 33-15 (P), 15-0(P). Persistent deep layers appear to be almost broken down. Dec SH not found within this pit. Two CT's in pit. 1) CTH25 RP down 28cm and 2) CTH23 RP down 28cm. Grain type on failed surface is a mix of decomposing/rounding/facets size: 0.1-0.3mm. This 28cm sits on top of otherwise supportive snowpack giving some good ski conditions out of wind effect.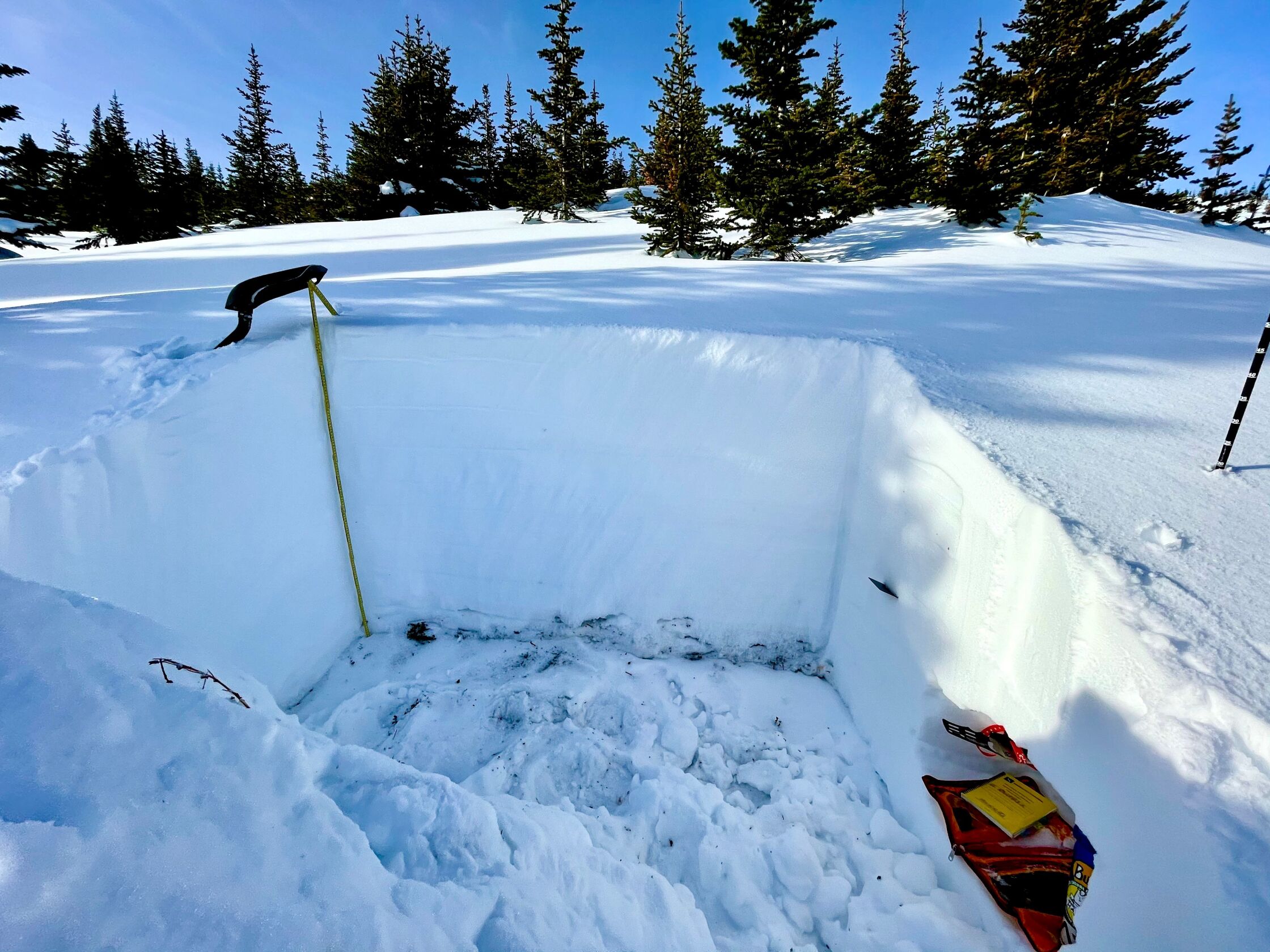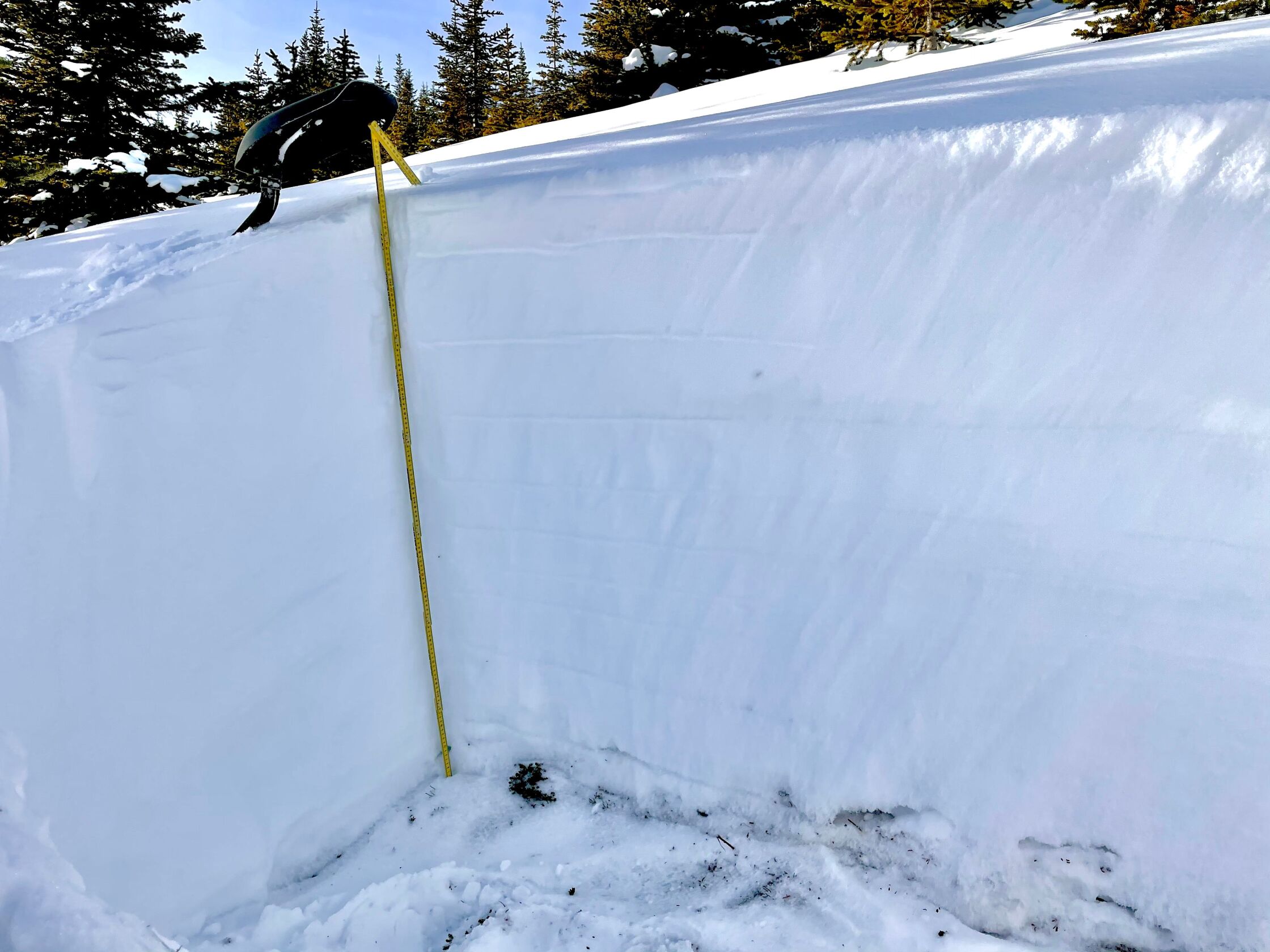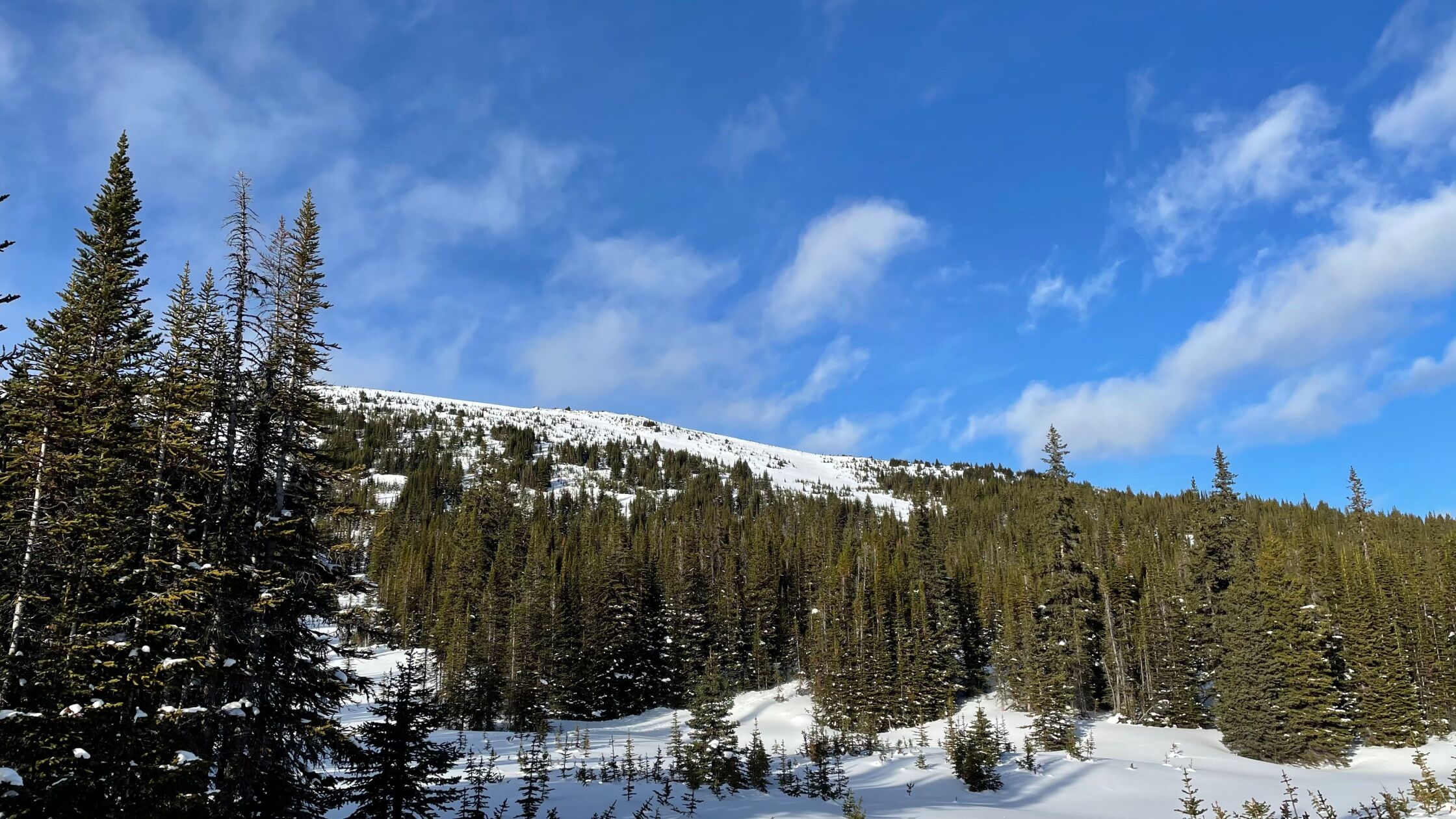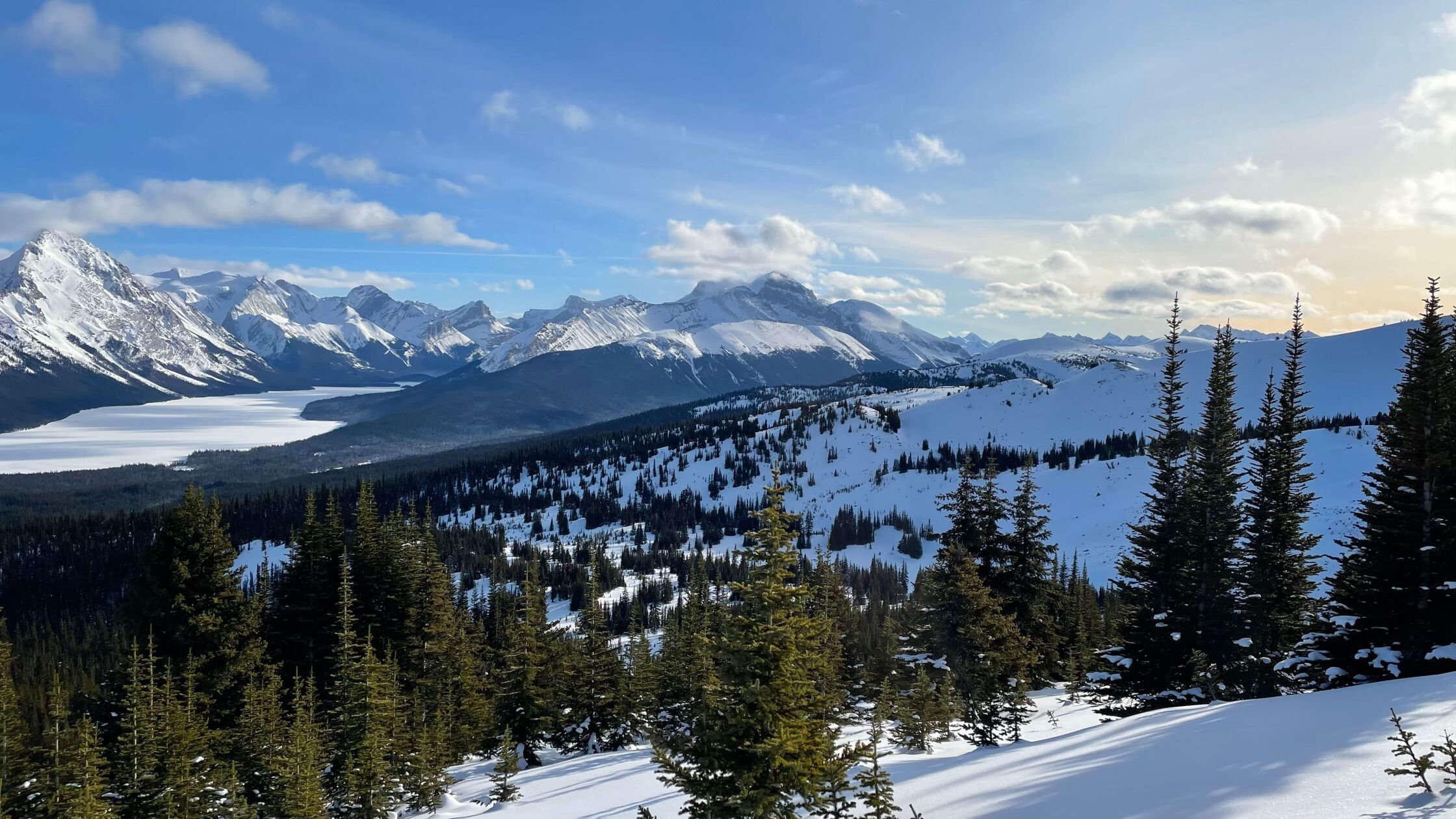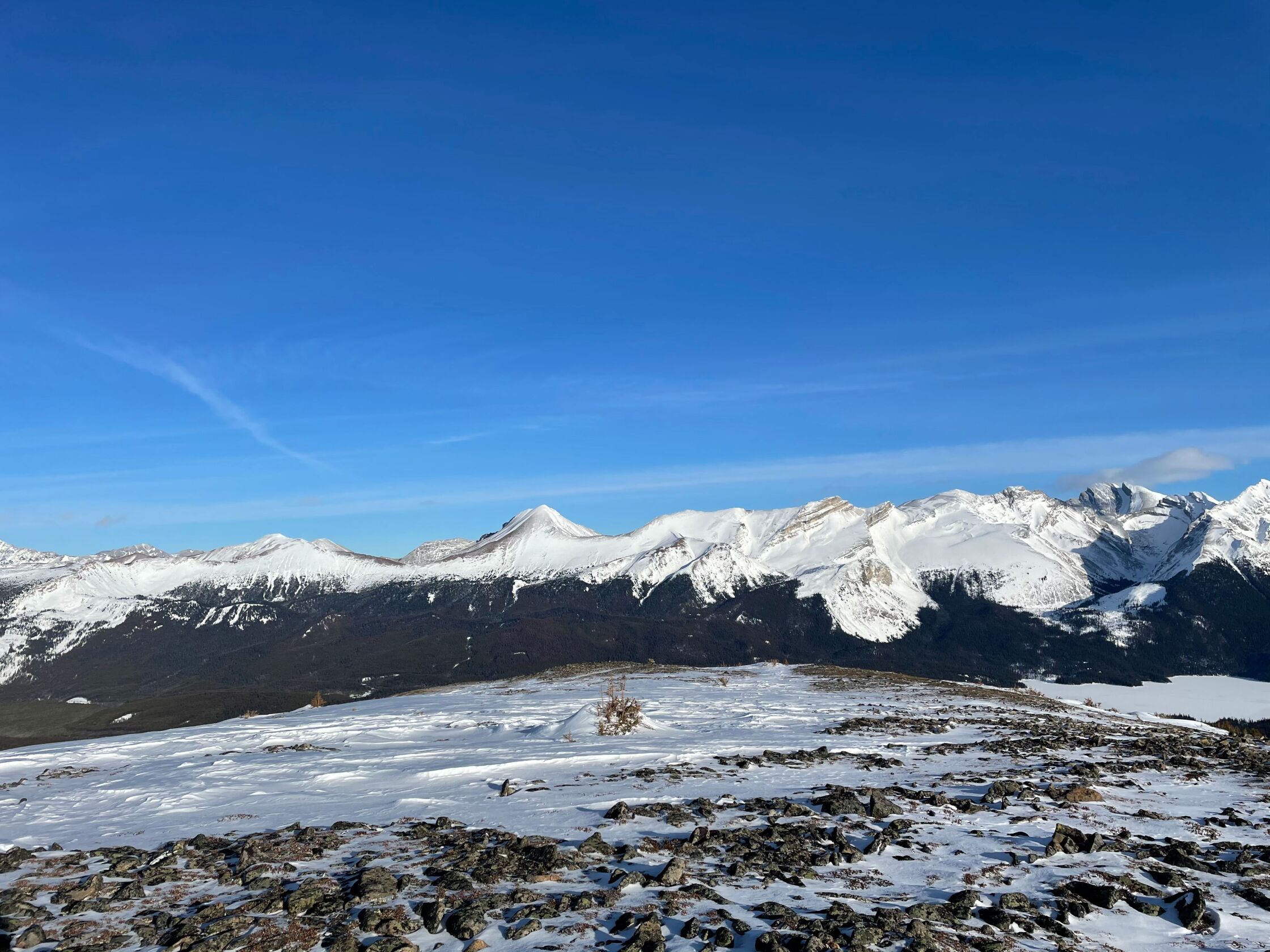 Source: Avalanche Canada MIN