Mount Field-Wind effect and Avalanche activity
Little Yoho
CMcGee , Sunday 7th February, 2021 8:05PM
We attempted to summit Mount Filed today but turned around well before the upper slope due to recent avalanche activity and wind-affected snow. We observed two recent (24-48hrs?) sizes 2.0 avalanches (photos attached of the largest). Deep soft slab- wind effect was well observed down below treeline on some lines, but others were unaffected.
Snow conditions were: Deep powder, Wind affected. Weather conditions were: Cold. We avoided: Steep slopes, Convex slopes.
Avalache Conditions: 30cm + of new snow, or significant drifitng, or rain in the last 48 hours. Slab avalanches today or yesterday.
Avalanche
Observed two recent size 2 avalanches. The largest (photos) was at 1900 below a large steep lee headwall, likely triggered from wind lading. The other one was just below ridge-crest (2400m?) and was triggers from a small chance of cornice.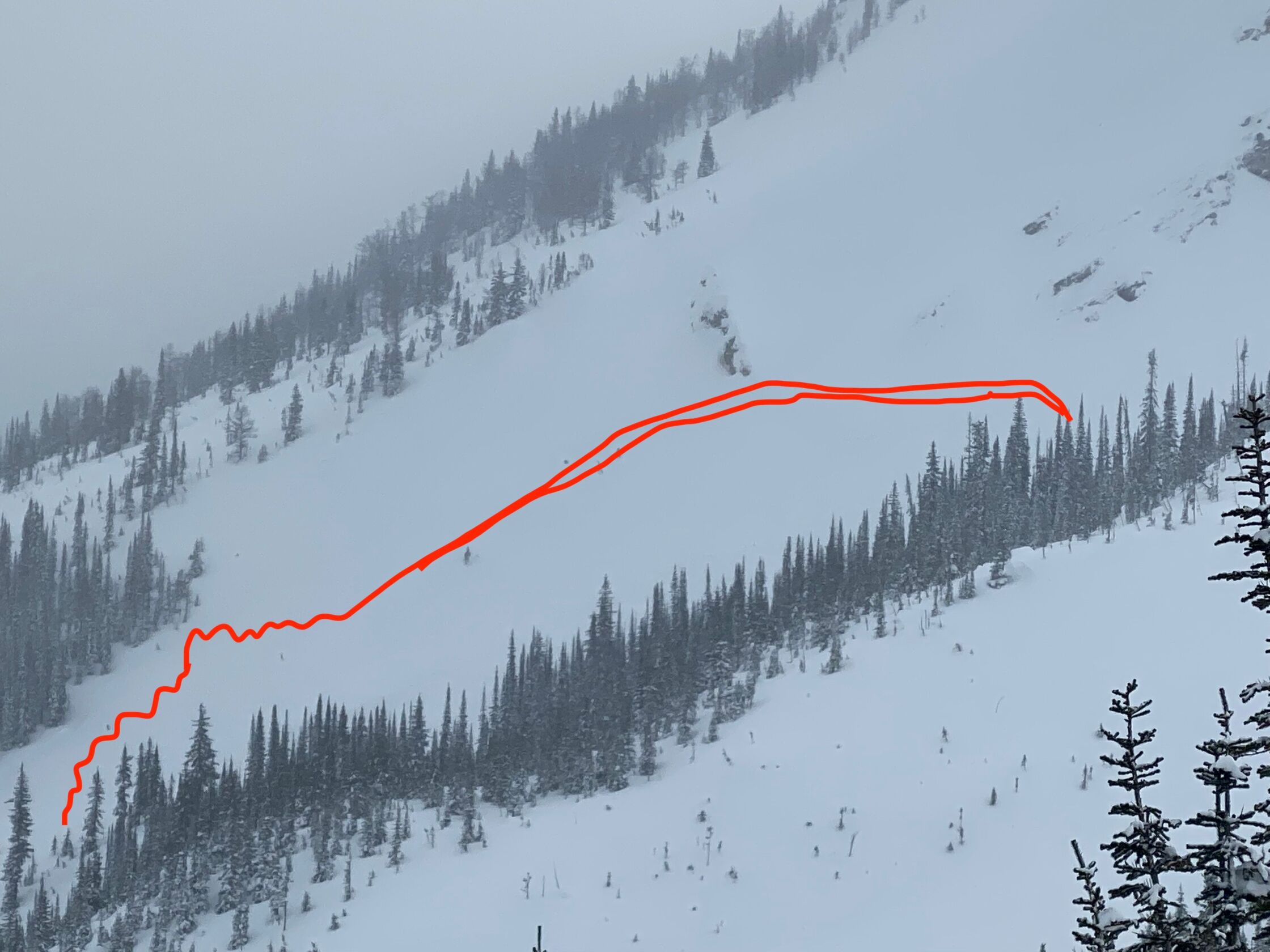 Source: Avalanche Canada MIN