Birdwood Smuts Commonweath, skier remote
There was a small natural from the last couple days at the base of the col between snow peak and birdwood size 1, 30 cm deep. It was near the Burstall pass trail. The north slopes at the top of the col skied really well. Did a bonus lap on a lee treed ridge ne aspect off the north end of snow peak and remotely triggered an avalanche 30 cm deep and 30 m by 30 m on a convex roll at ridge top from 70 m away. See picture. Was windy most of the day. East aspect avalanche path in Commonwealth drainage was wind slab top to bottom. Also observed a natural 1.5 off top of the summit of Snow Peak NE aspect off cliffy steep area.
Snow conditions were: Deep powder, Wind affected. Weather conditions were: Windy, Warm, Cloudy. We rode: Alpine slopes, Mellow slopes, Open trees. Riding quality was amazing.
Avalache Conditions: Slab avalanches today or yesterday.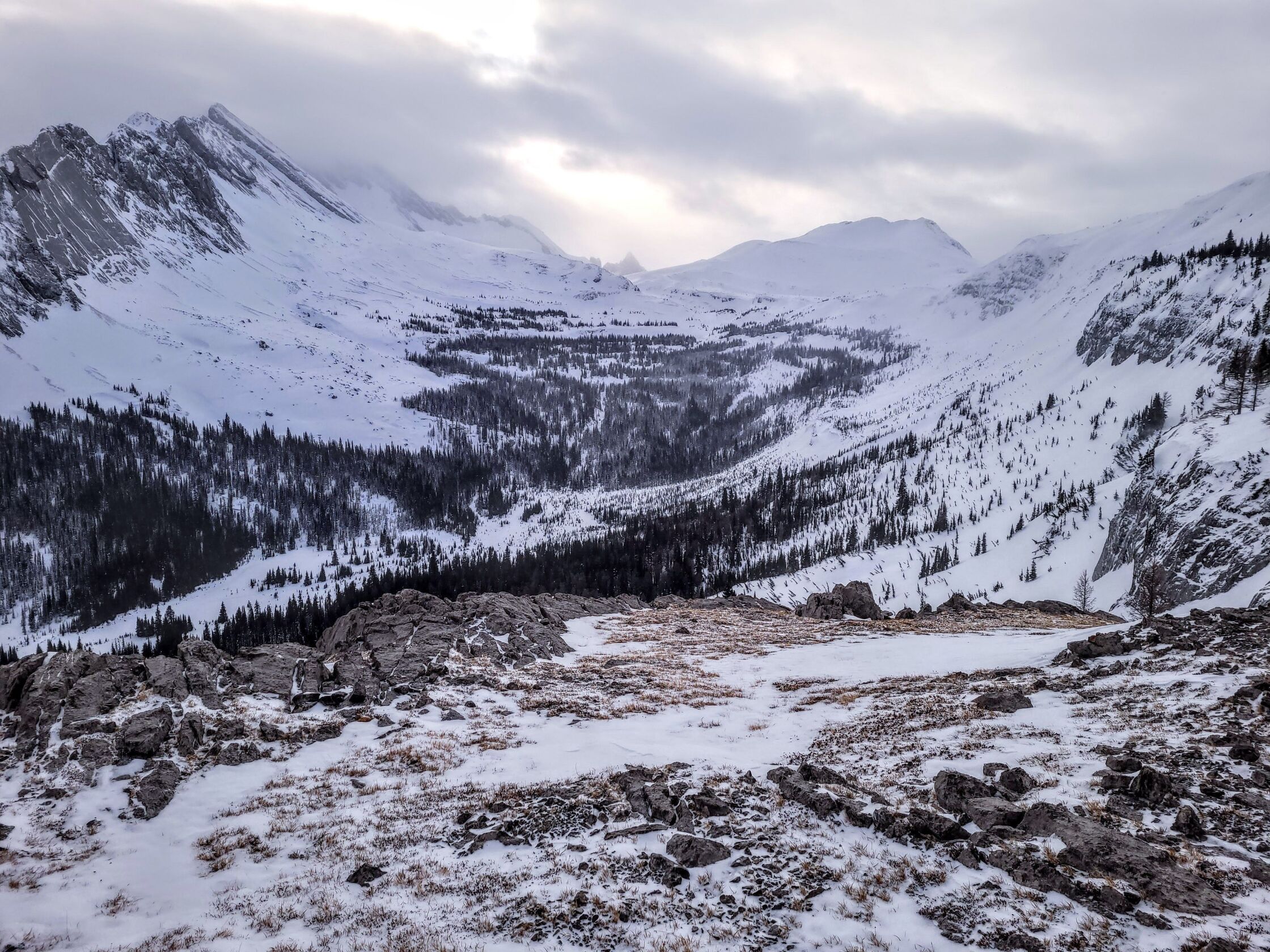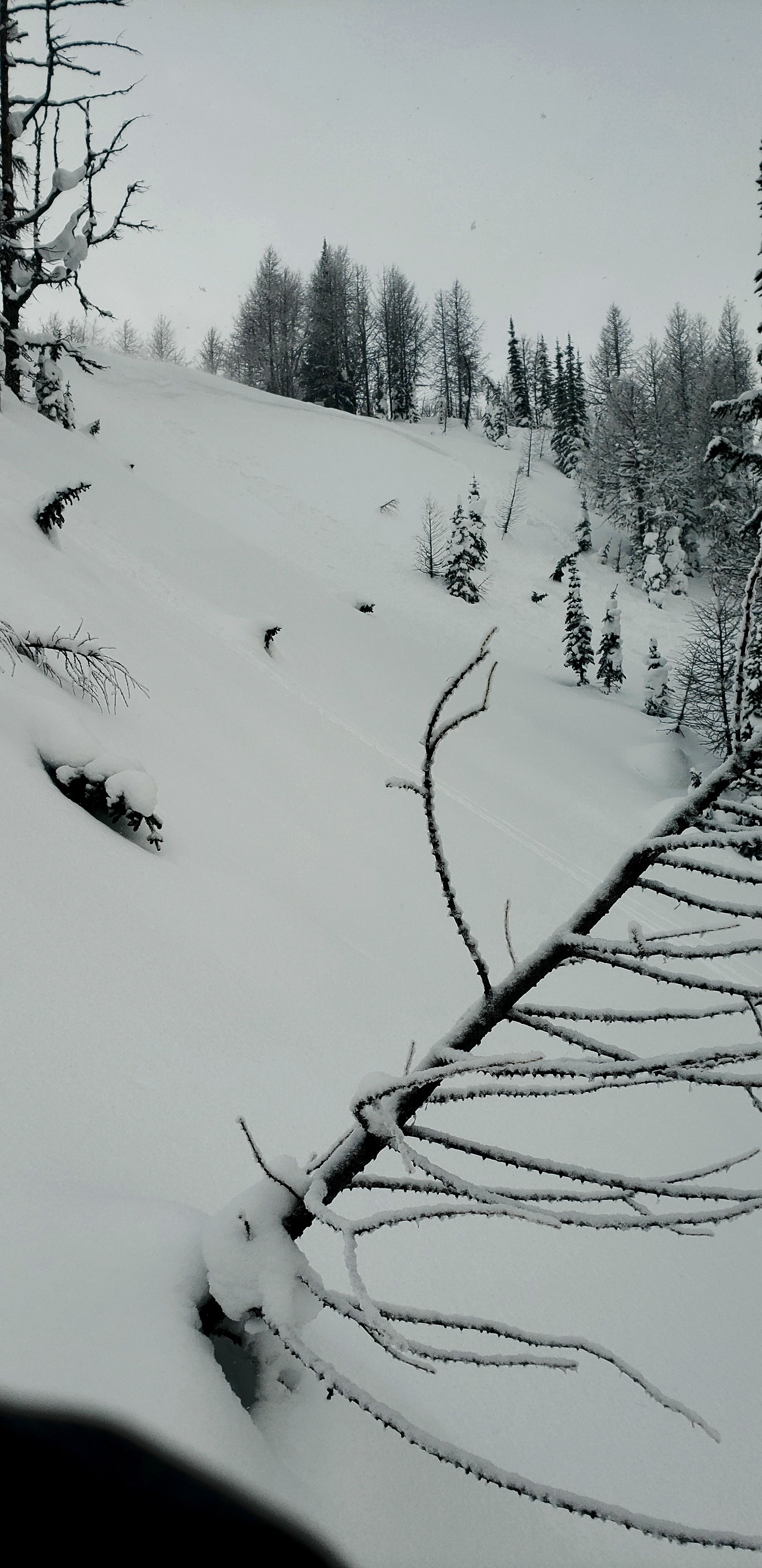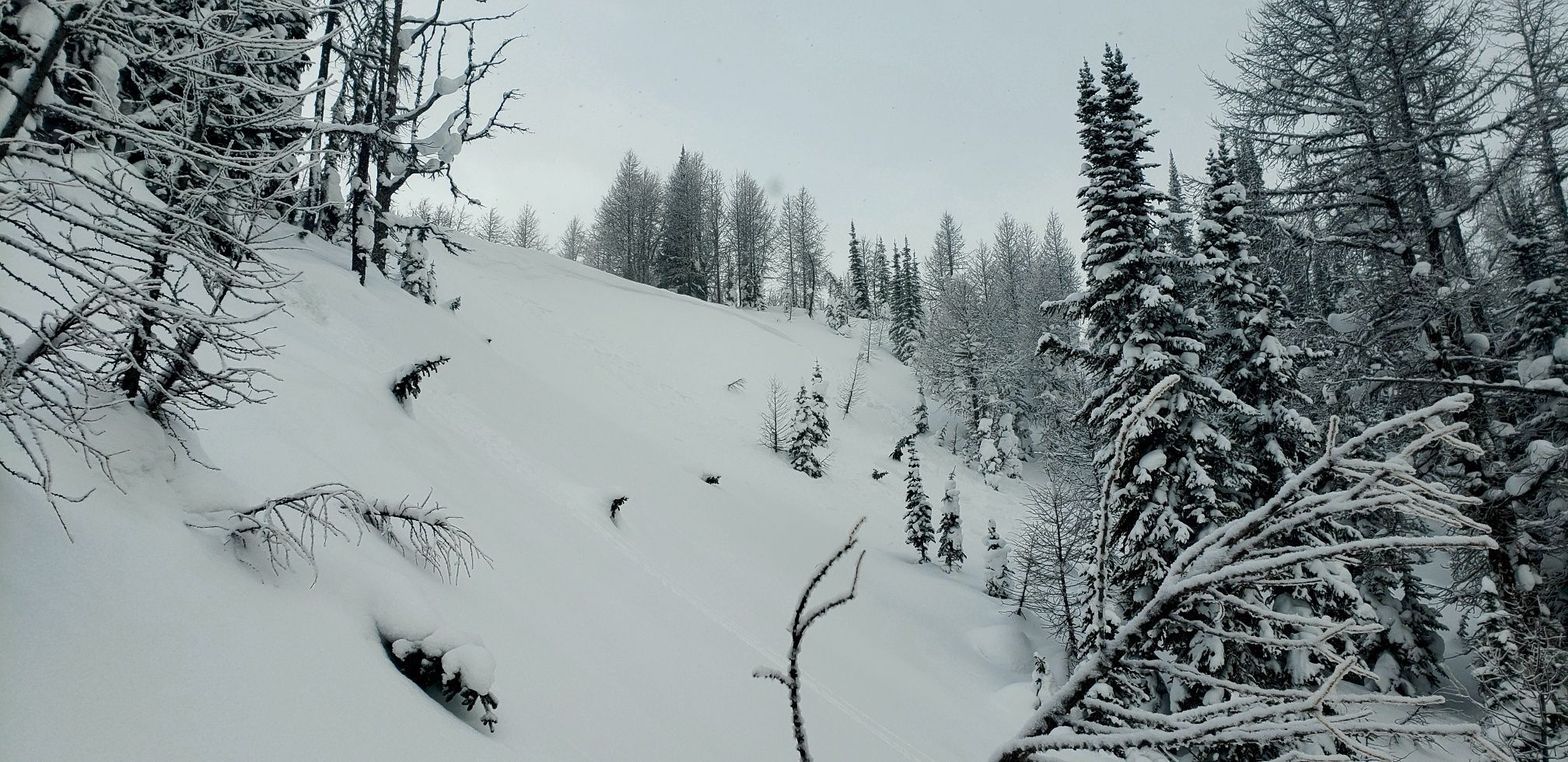 Source: Avalanche Canada MIN