Cathedral Lakes Lodge
East slope,North Cascades, (AvCan's South Coast Inland region) South Coast Inland
Paul Berntsen , Wednesday 24th March, 2021 7:50PM
Skiing with friends at Cathedral Lakes Lodge, March 18 to 23nd.
Weather:
Mar. 18-22, we had mixed sun and cloud, temperatures were -8 to -4. Afternoon convective flurries producing 2 to 5cms of new snow daily. Strong Southerly winds were stripping and transporting snow off the alpine areas. On March 23rd, it clear and calm, we had one run near the lodge in Scout lake basin before an exciting fast ski down the 15km access road!
Skiing:
The north aspect treeline bowls had a velvety mix of settled faceted snow with a daily refresh of 2-5cms. The runs are pretty short, around 250m, but the lodge, the snow, the scenery and the Larch forests are fantastic!
The snowpack:
About 120cm in sheltered treeline areas. The higher alpine areas were hammered and mainly stripped of snow. The good skiing was limited to north-facing cirques around treeline elevations. Grimface Mountain is 2650m, and the connecting ridge-lines are composed of steep granitic type rocks, split by couloirs. However, the combination of heavily corniced ridges and shallow faceted snow in this dry interior climate make for difficult stability assessment in steep alpine terrain
Avalanche observations:
Cornices were ripe, but hanging on during the last week of cold weather. One old size 2.5 ( previous 7-10 days), the deep persistent slab was triggered by a drooping cornice. The slab pulled and stepped to the ground in a shallow convex start zone, but ran down the track without entraining the deeper snowpack. ( see photo) We saw one fresh dry sz 1 deposit in a steep tree line area, probably a windslab, and heard a loud rumble from the ridgeline near "Stone City" probably a falling cornice? I am pretty sure there were also plenty of stiff wind slabs in the alpine, but we avoided this type of terrain.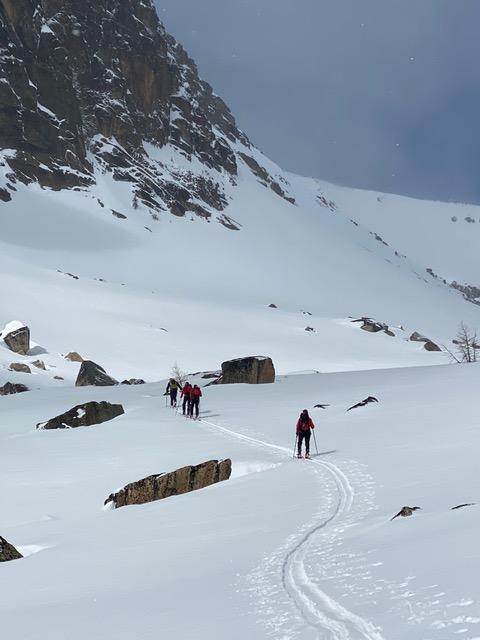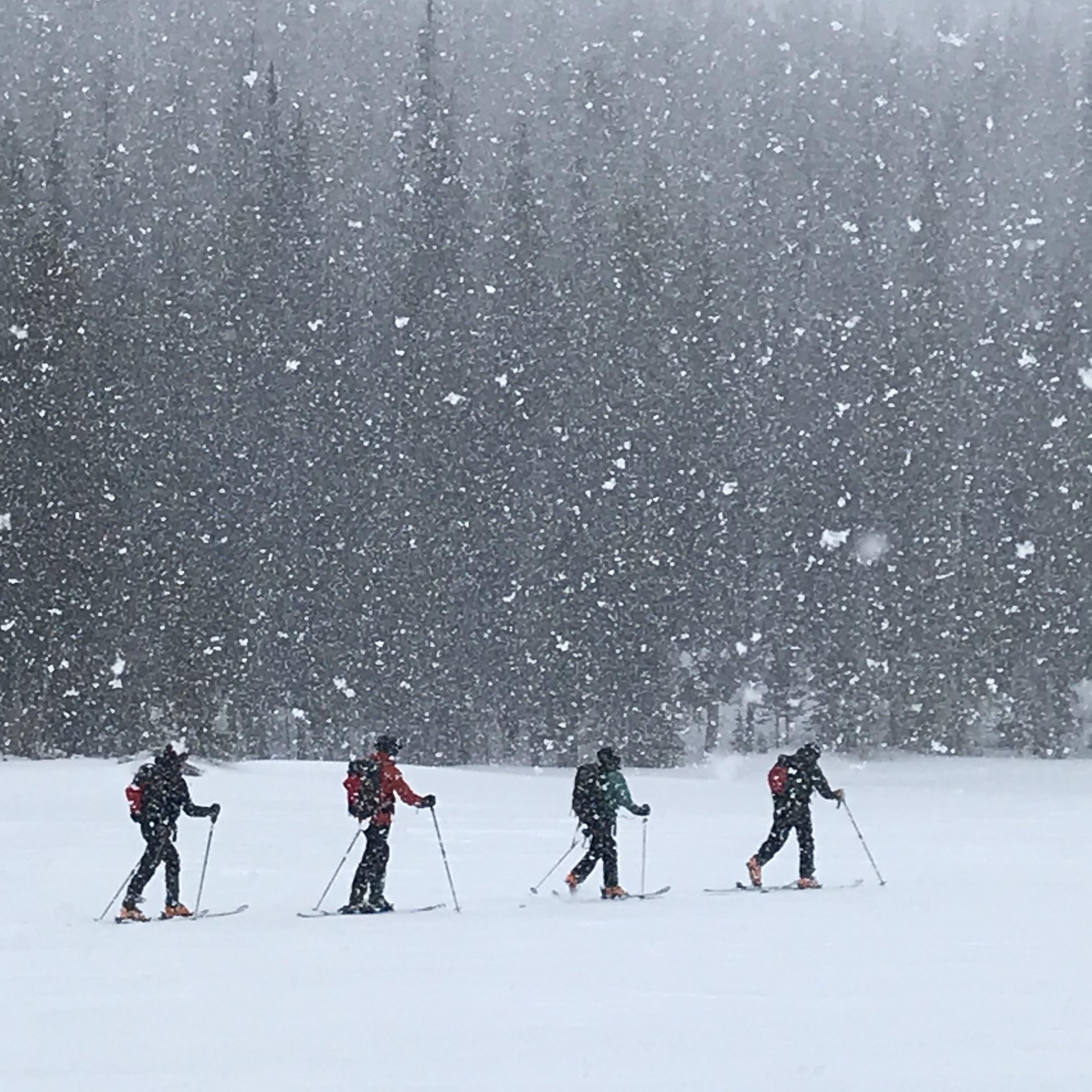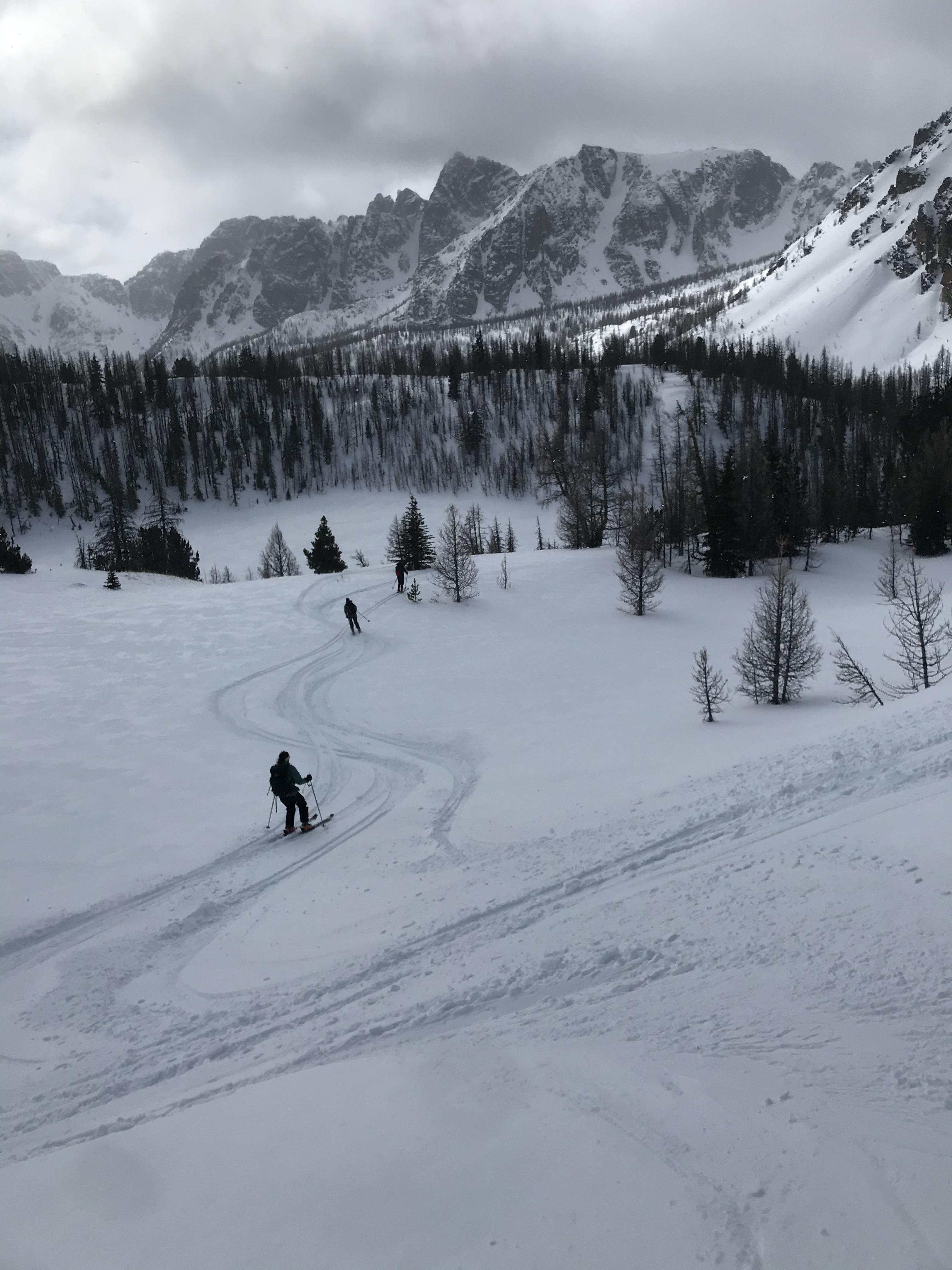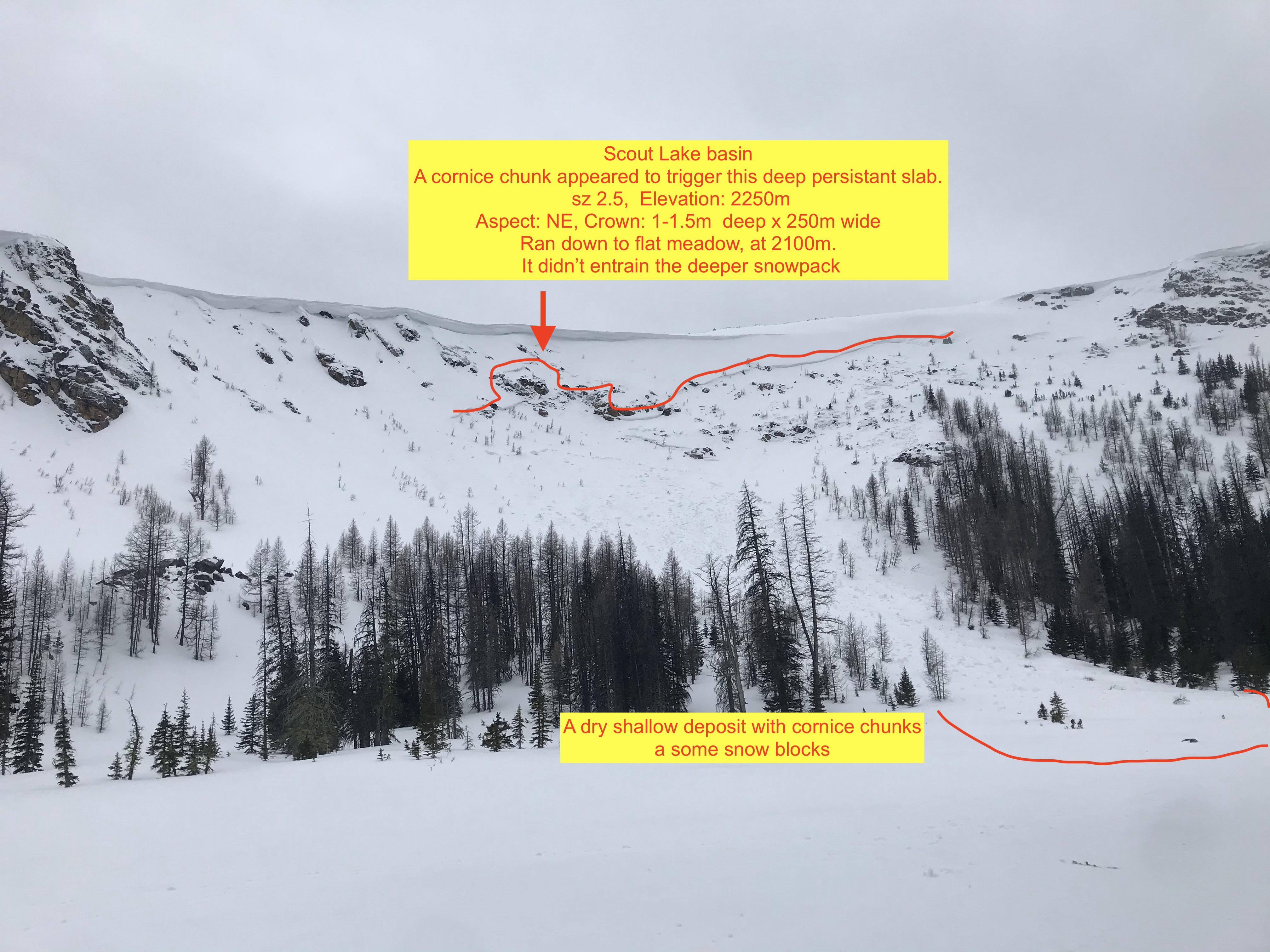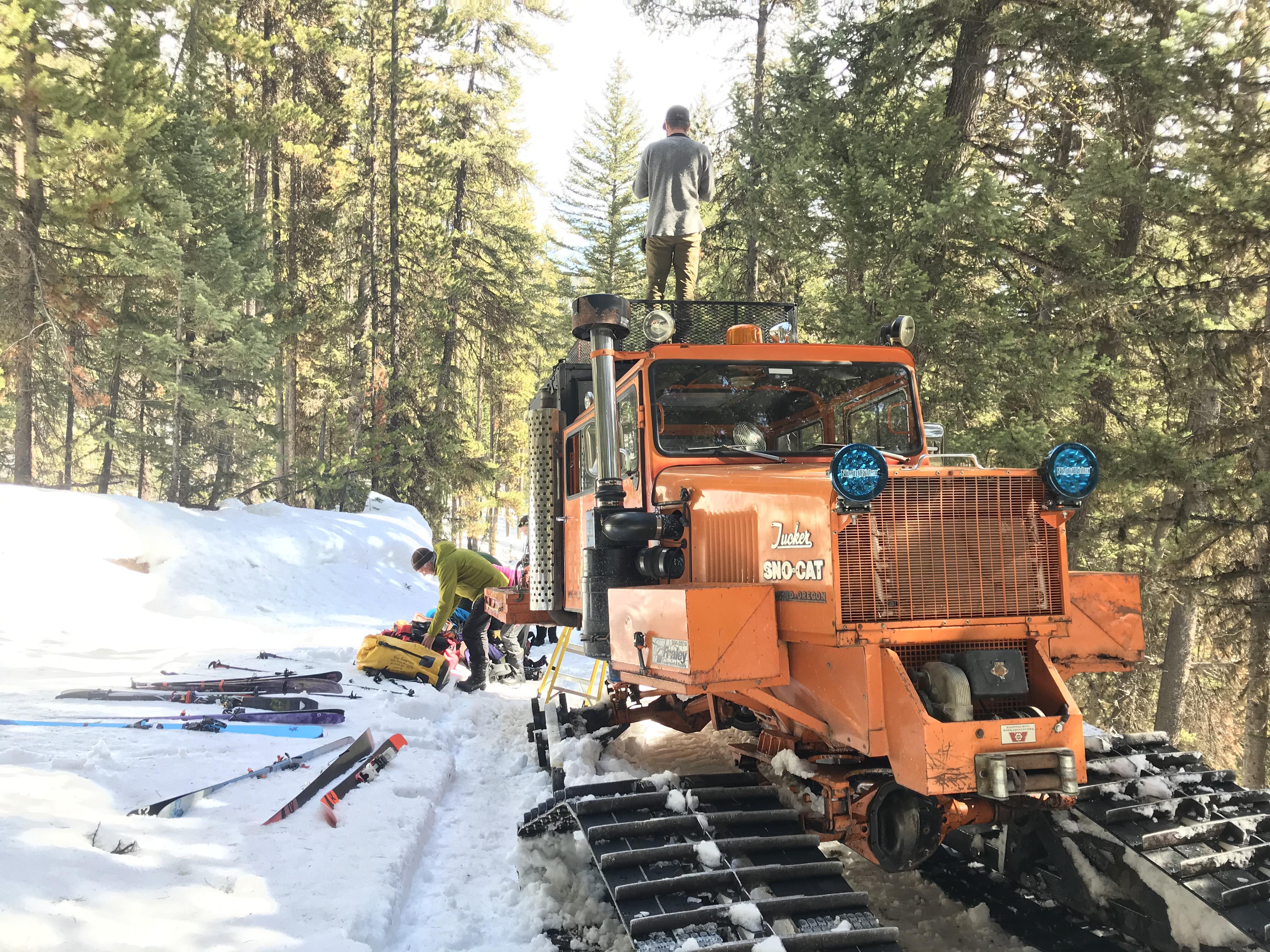 Source: Mountain Conditions