Saturday Jan 2nd quick report
Northwest Inland
Todd James , Saturday 2nd January, 2021 6:35PM
Great skiing with strong consideration for slab development and loading of wind transported snow. Cornices are growing and some hard slabs in isolated features were noticed, but majority of terrain saw great low density snow (20-40cm) both in sheltered alpine and below tree line. 1350m open meadow north aspect: HS 165cm, surface hoar down 40cm, December 6 crust down 70cm. The facets associated with this layer are rounding some and clumping together in a clenched fist (but they are still facets..). Multiple storm snow interfaces in the upper snowpack with preserved new snow crystals.
Snow conditions were: Deep powder. Weather conditions were: Stormy, Windy, Cloudy. We rode: Alpine slopes, Mellow slopes, Open trees. We avoided: Convex slopes. Riding quality was good.
Avalache Conditions: 30cm + of new snow, or significant drifitng, or rain in the last 48 hours.
Weather
Variable visibility from obscured to clear skies, wind gusts up to 40km/hr with steady S to SW wind around 15-20km/hr. Considerable snow transport and dispersion across all slopes with no significant deposition into leeward terrain (due to the strong winds and intense snow blower). Freezing level noted around 550m at 0930, mixed rain snow.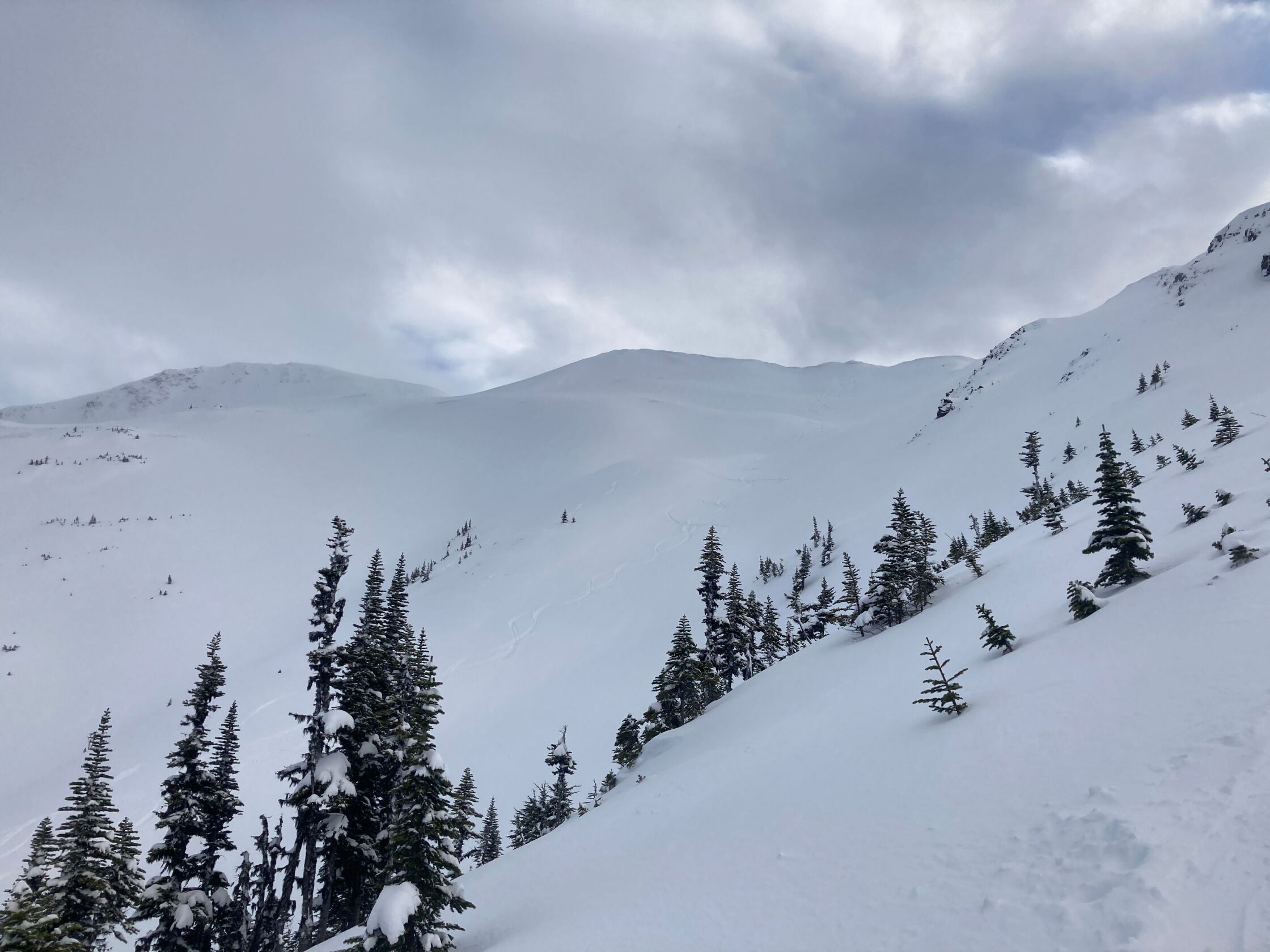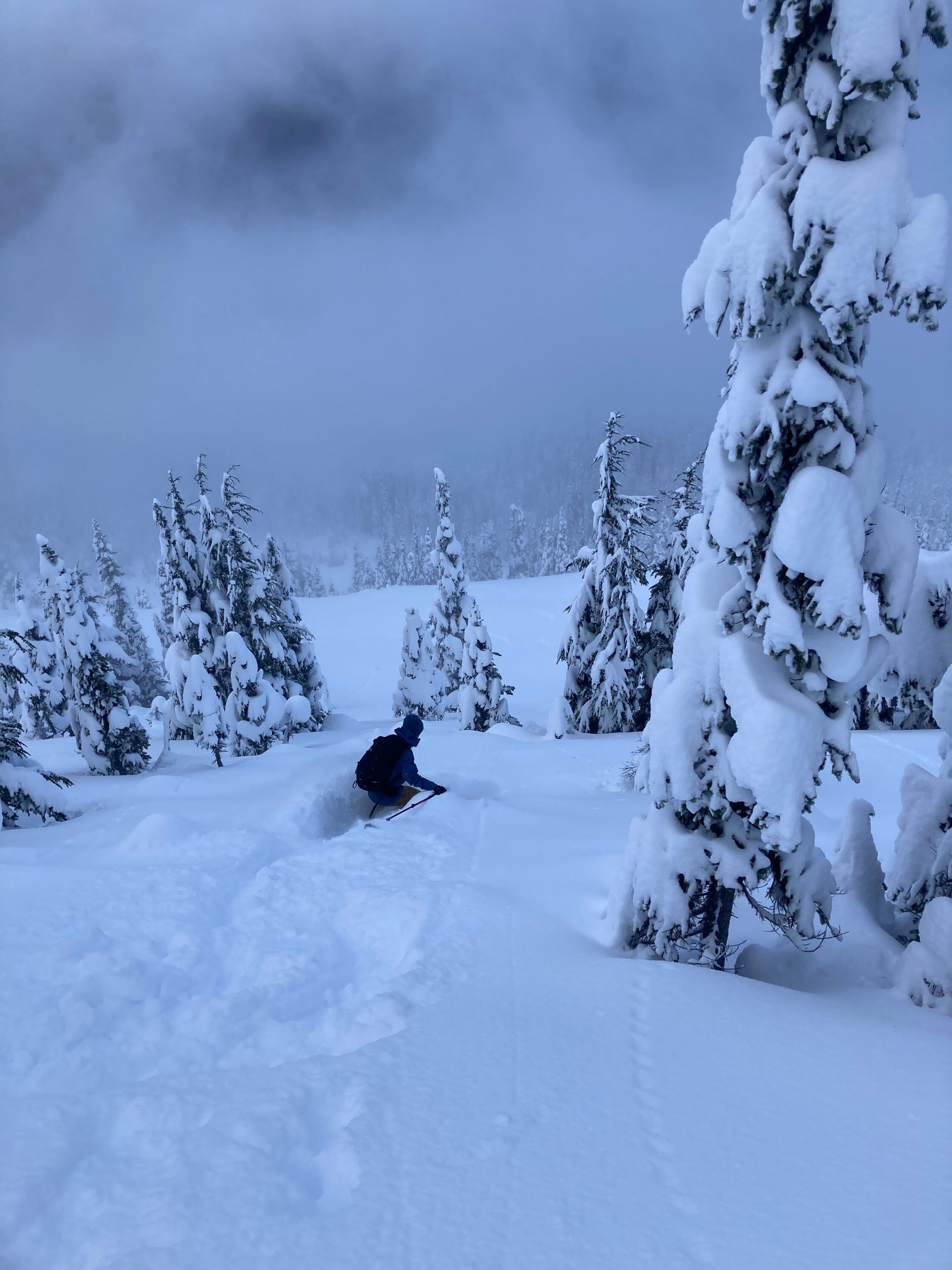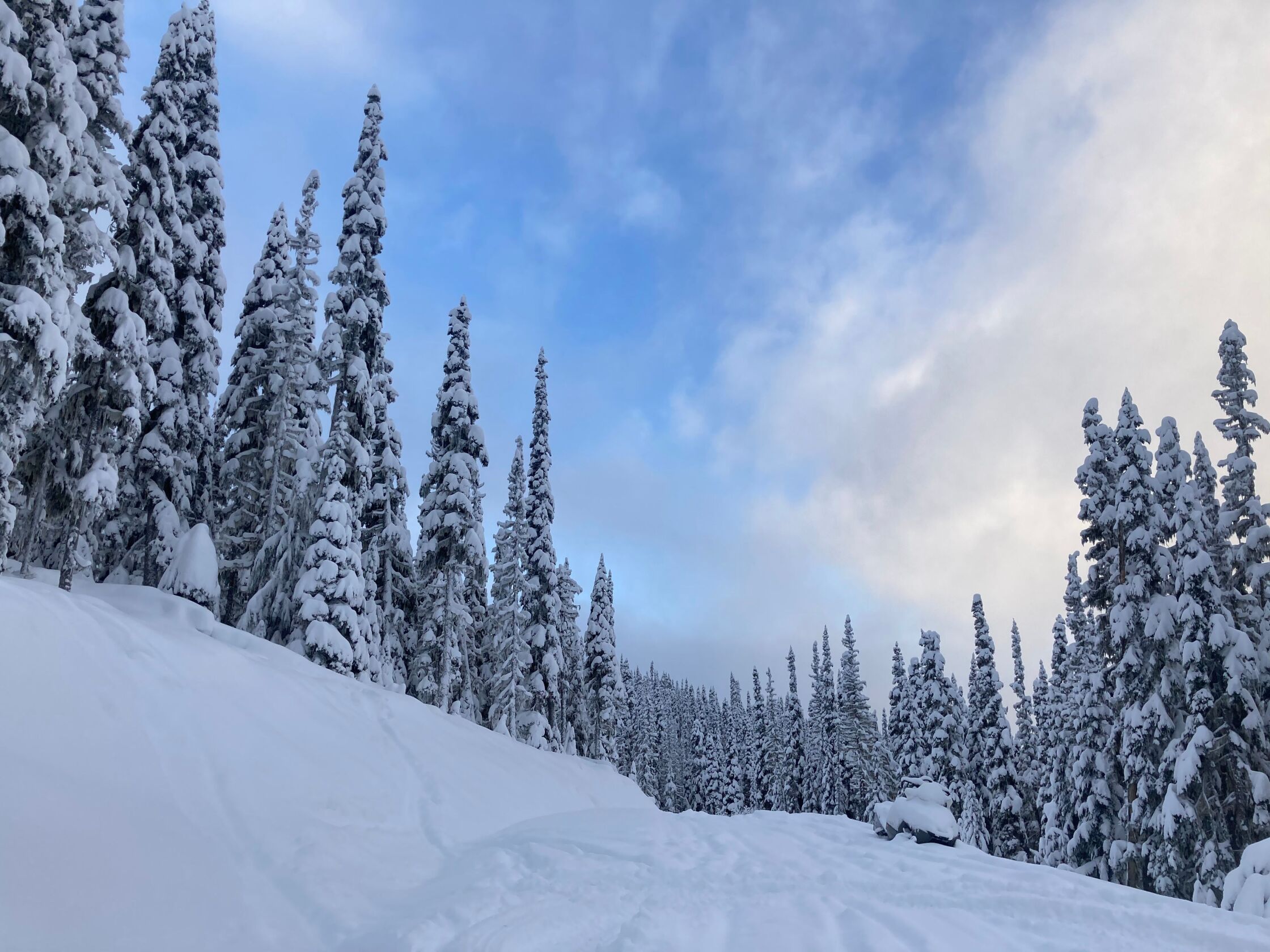 Source: Avalanche Canada MIN