Those creeks will eat ya!
North Rockies
dave.mustang , Saturday 14th November, 2020 2:50PM
Definitely a good start to the season already! Poked up the Bijoux trail to see what was there, a lot of creeks are open but there's anywhere from 70-130+ Cm around the Cabin and beyond. Most of the trail past the cabin isn't in yet, but there was good powder in the trees and meadows. Just watch for stumps! I dug a quick pit to ground in one meadow. HS was 80 Cm, with new snow interfaces at 5, 15, and 23 cm down that failed In the easy range but weren't solid enough to propagate. There are ice crusts down about 45 and 56 cm, with facets above and below them to ground. My tap test failed in the hard range (CTH 26 dn 56 RP) but also wouldn't propagate. The lower (56 cm) ice crust is almost 1 cm thick solid water ice. I'd expect it to become interesting a bit later on. It was snowing pretty hard but not windy so we just poked up to tree line. Didn't see any signs of instability but also couldn't observe much. Smashed some steep small drifts and cornices and couldn't release any of the new snow layers.
Snow conditions were: Deep powder. Weather conditions were: Stormy, Warm. We rode: Mellow slopes, Dense trees, Open trees. We avoided: Alpine slopes. Riding quality was ok.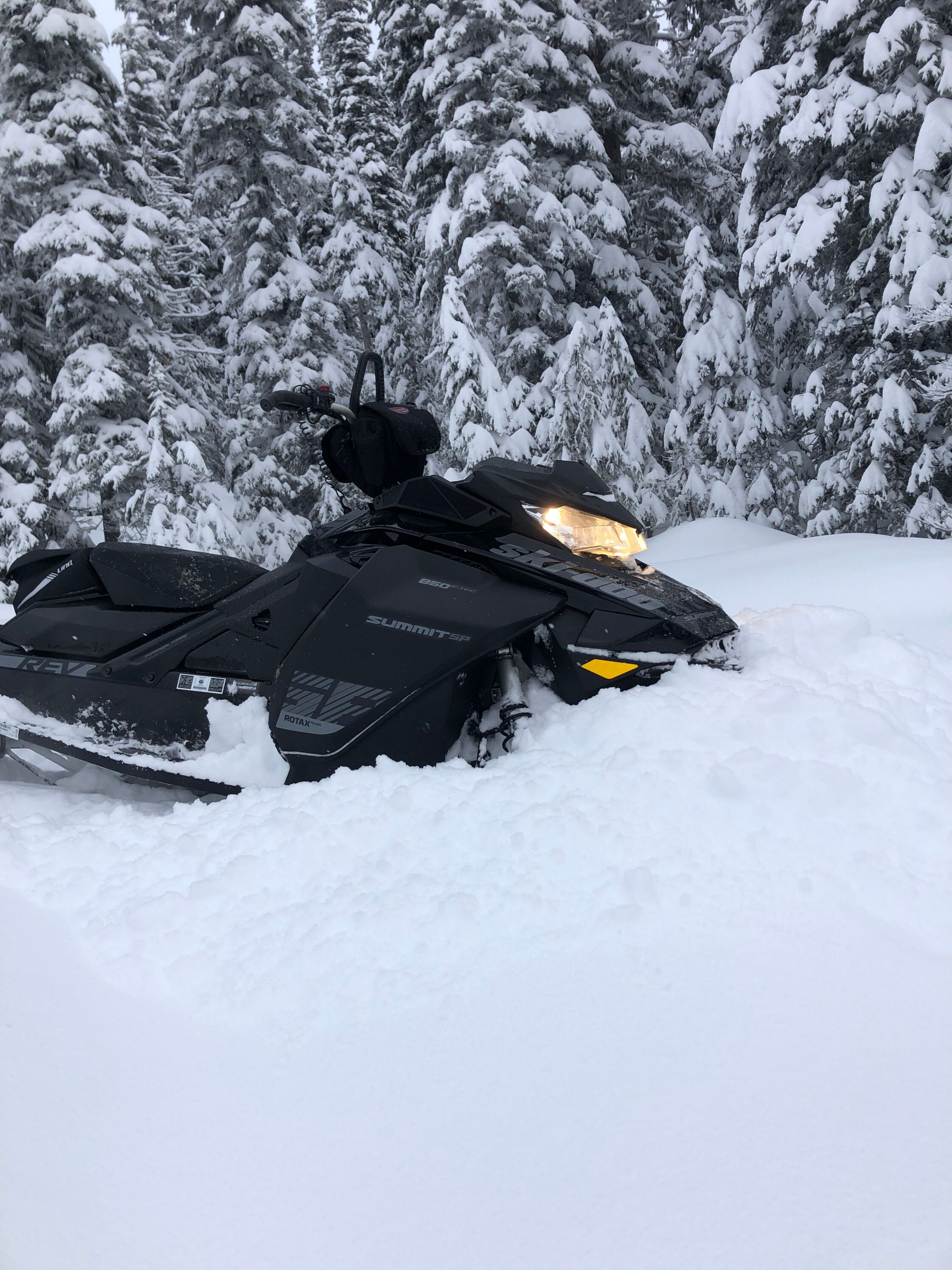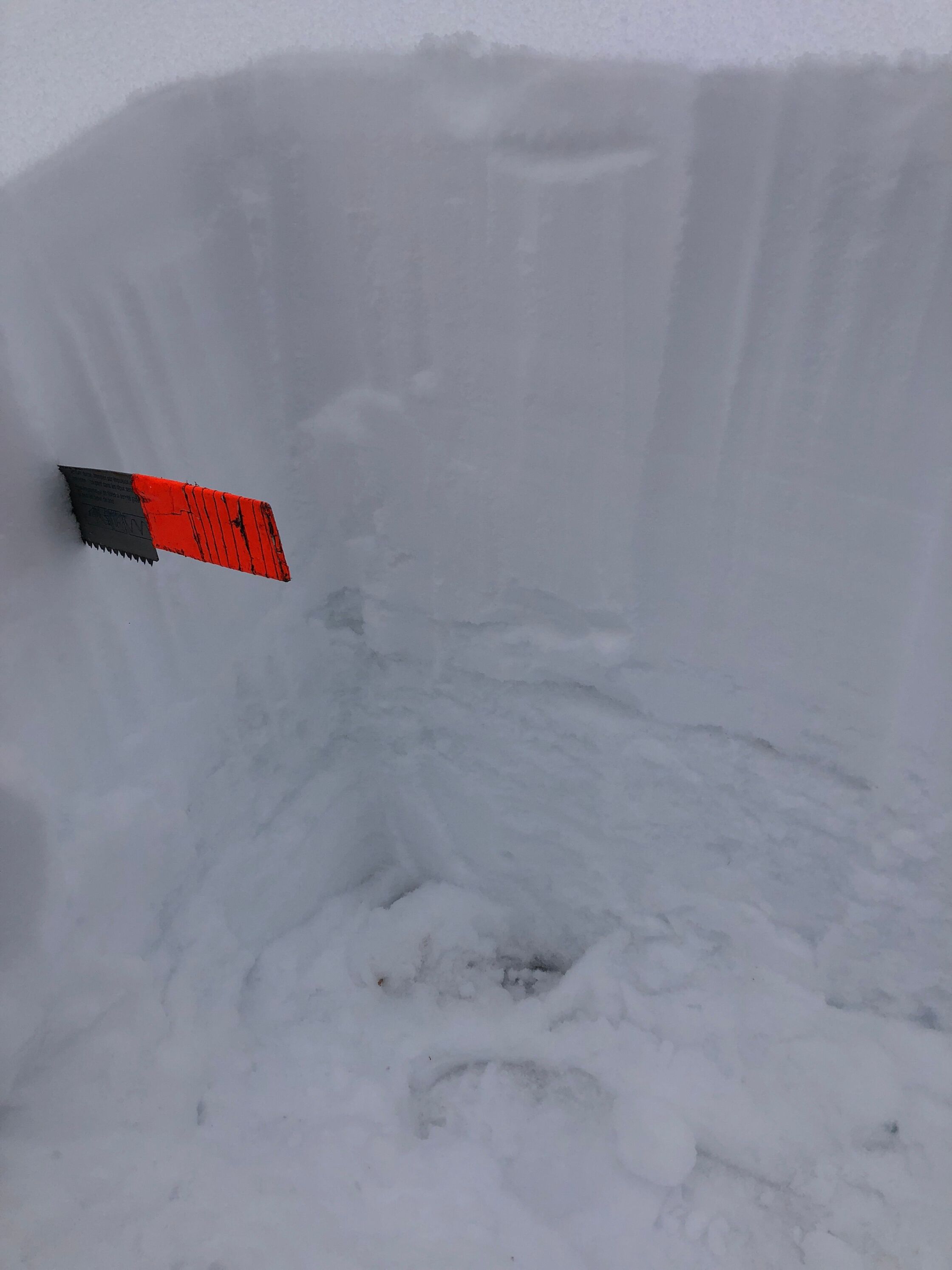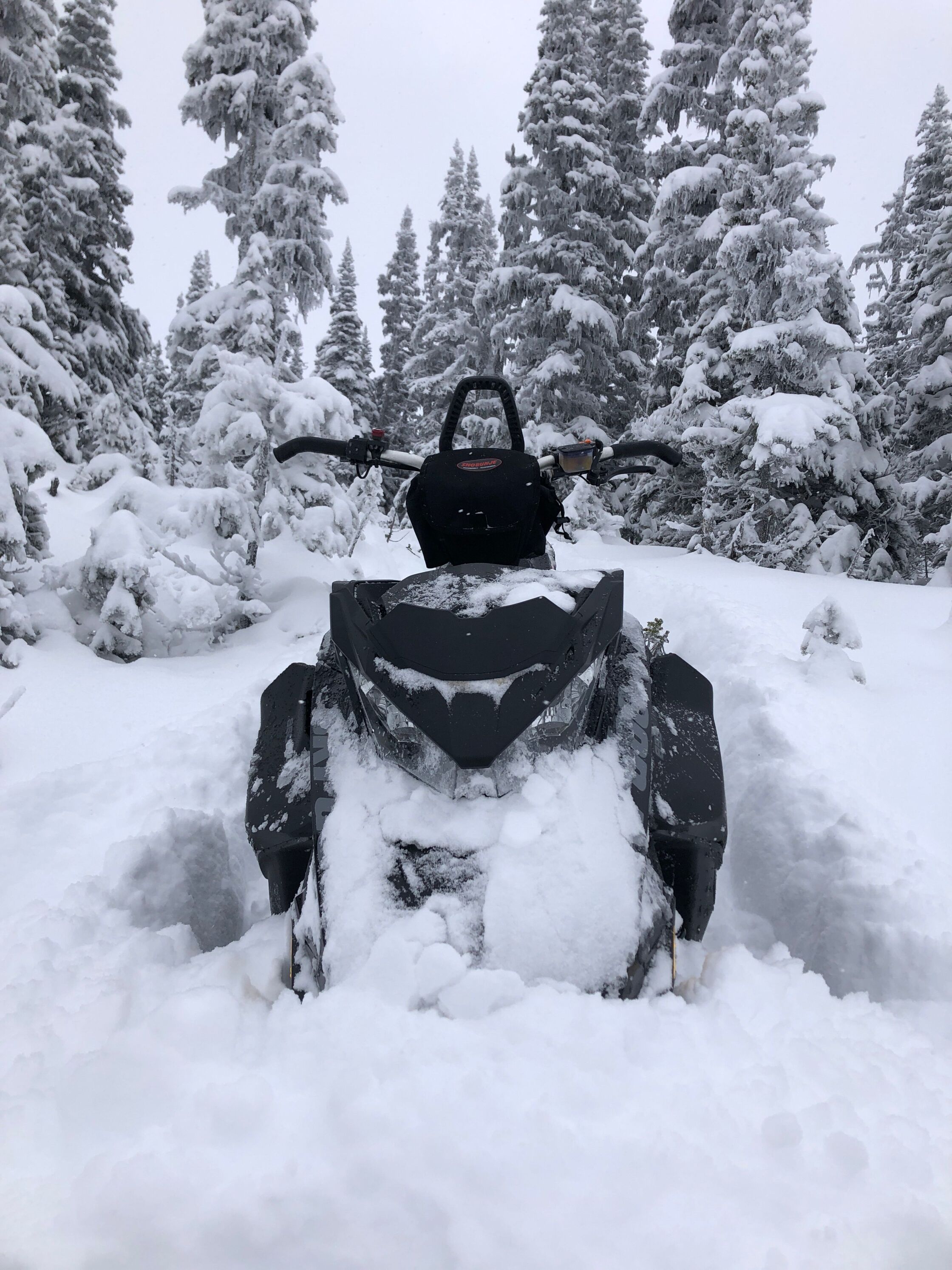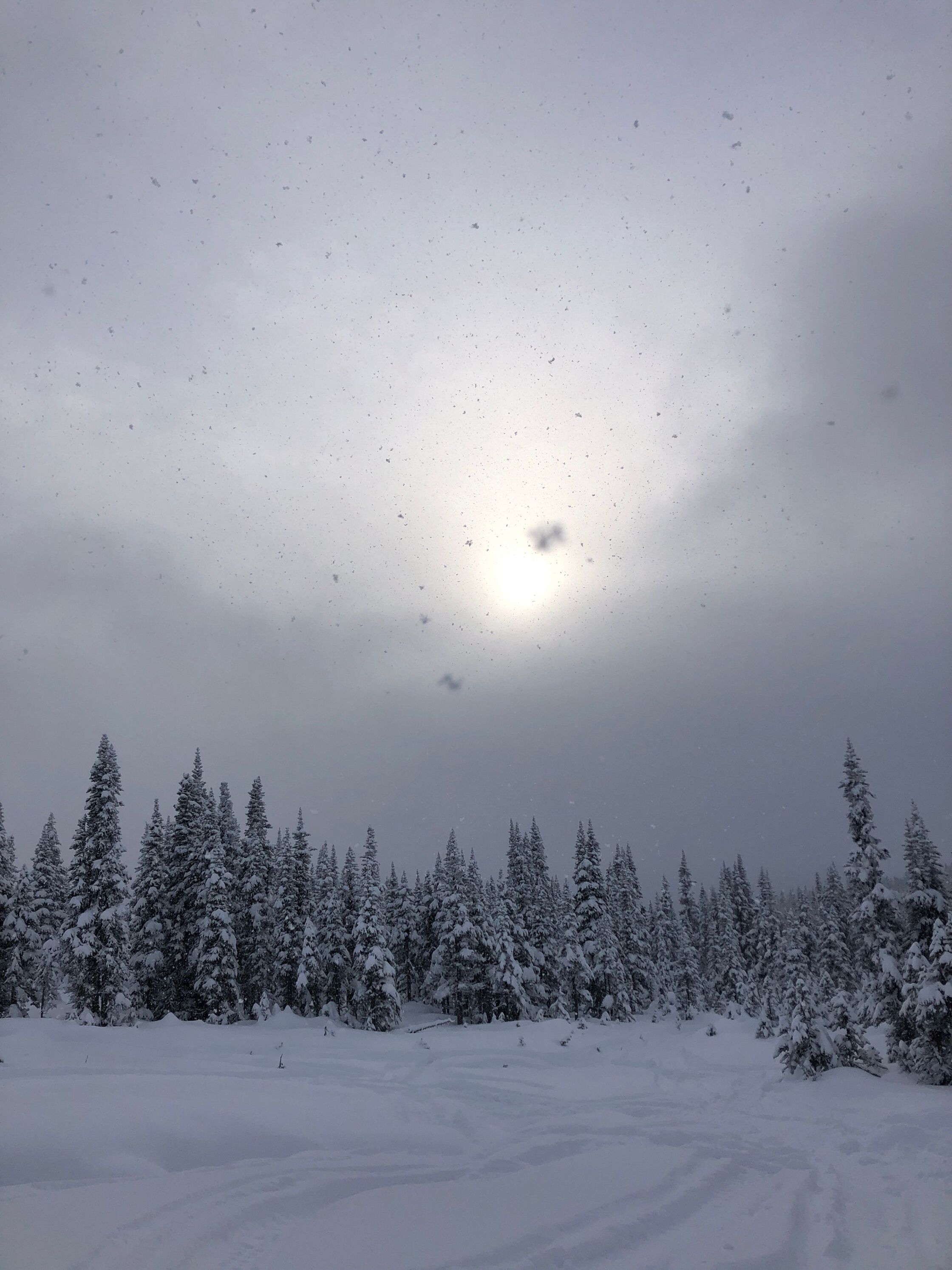 Source: Avalanche Canada MIN