Gorge: Getting Western at the Avalanche Ranch
North Columbia
Dan Kilburn , Wednesday 13th January, 2021 4:15PM
Large widespread Na Avalanche cycle occurred last night/early this morning at the peak of the storm. We observed evidence of two large avalanches in steep north facing terrain at tree line 2m+ crown lines and quite destructive (size 3) potentially stepping down to older weak layers. Numerous smaller storm slab releases were observed at TL and Alpine to size 1.5 and around 20cms deep.
Snow conditions were: Crusty, Deep powder. Weather conditions were: Windy, Warm. We rode: Mellow slopes. We avoided: Alpine slopes, Steep slopes, Convex slopes. Riding quality was ok.
Avalache Conditions: Slab avalanches today or yesterday.
Snowpack
Touchy conditions with storm slab sits on wide spread 5-10mm surface hoar layer and a week crust below that down 20-30cm
Avalanche
Large destructive avalanche cycle TL and Alp up the gorge last night early today Many small size 1 to 1.5 avalanches observed in the new storm snow And Two large size 3 avalanches observed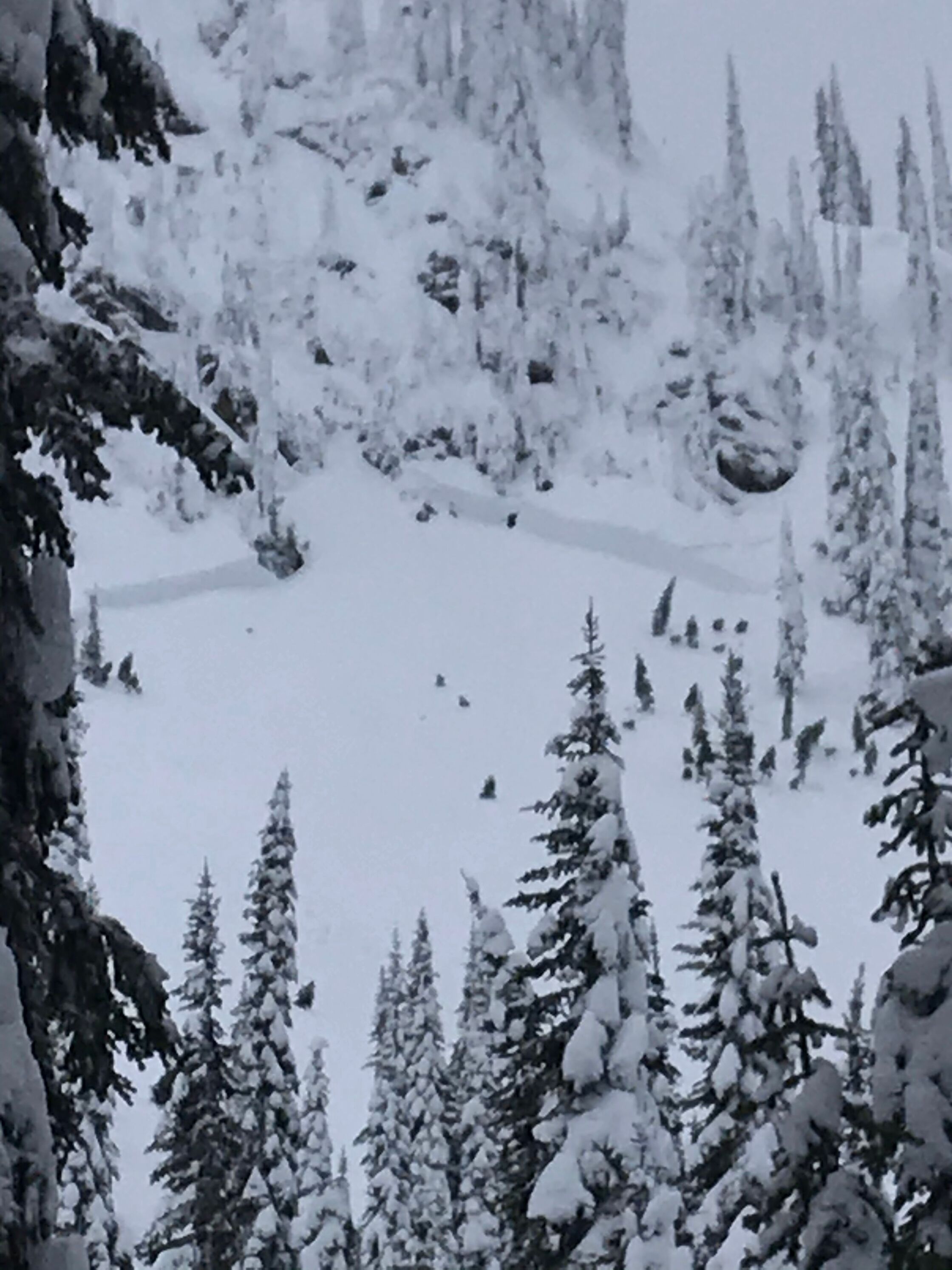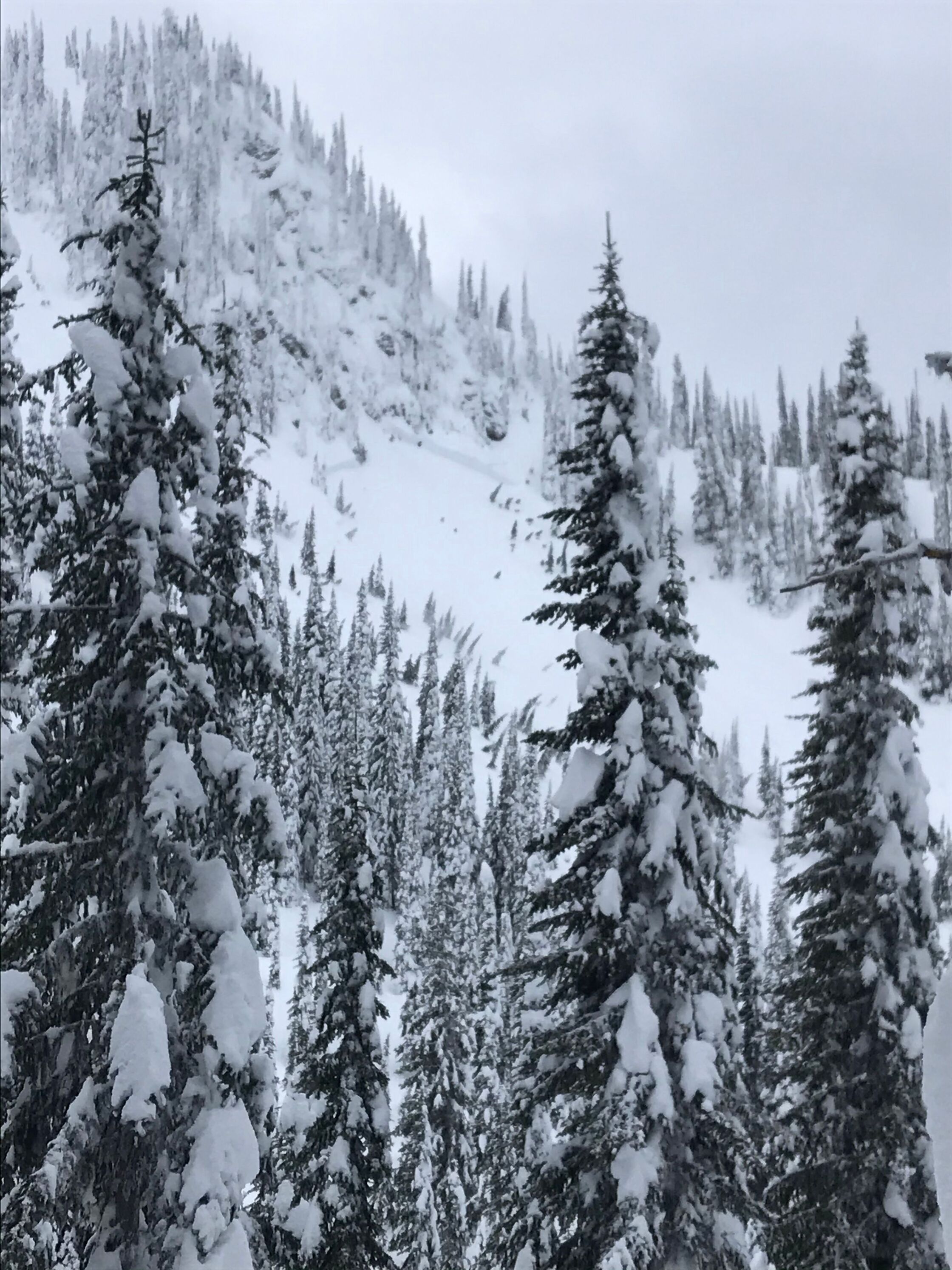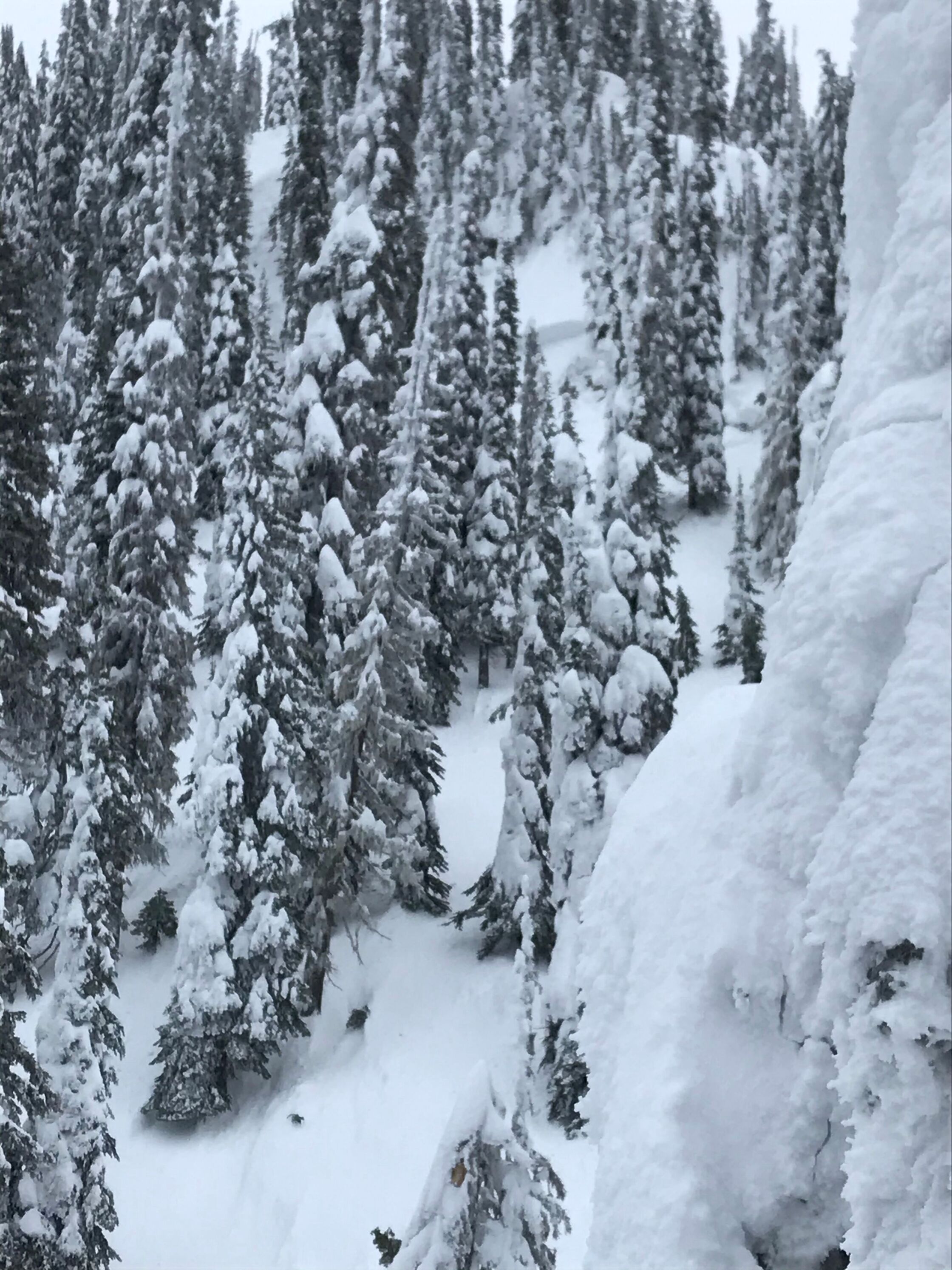 Source: Avalanche Canada MIN