Thar - Powder to cohesive slab in 1hr
South Coast Inland
Luke_Skiwalker , Friday 5th February, 2021 6:05PM
Touring up Thar today we observed a quick surface snow change from loose powder to storm slab within an hour. The sun came out early and heated things up quickly with melting on trees being observed and some snowballing. At the bottom the snow was very soft and powdery and ski pen was an estimated 30-40cm. At approximately 10am things had warmed considerably and we were skinning in T-shirt. The top 10cm of most recent started becoming cohesive and size 1 slabs were kicked off in the skin track. We now observed cracking and settling while skinning - ski pen changed to 20-30cm. We cut across and had lunch near Nak/Thar Col, winds changed from moderate to strong and the weather changed to cloudy with diminishing visibility. Surfaces near the col were wind affected and we observed several old size 2 avalanches that appeared to have run about ~30cm deep during the natural avalanche cycle this week. We dug a quick pit to see if the deeper PWL with facets on top of the crust down 70cm would react with no results. We skied out through wet snow with a few slabs reacting on smaller convexities. A good learning day in the mountains with mediocre skiing. Hopefully the storm slab tightens up a bit or things may get dicey with more snow on top.
Snow conditions were: Crusty, Heavy, Wind affected. Weather conditions were: Windy, Warm, Foggy. We rode: Steep slopes, Sunny slopes, Open trees. We avoided: Alpine slopes, Convex slopes. Riding quality was ok.
Avalache Conditions: Rapid temperature rise to near zero degrees or wet surface snow. Slab avalanches today or yesterday. Whumpfing or drum-like sounds or shooting cracks.
Snowpack
Had a hard failure about 60cm down - facets were down 70cm did not react.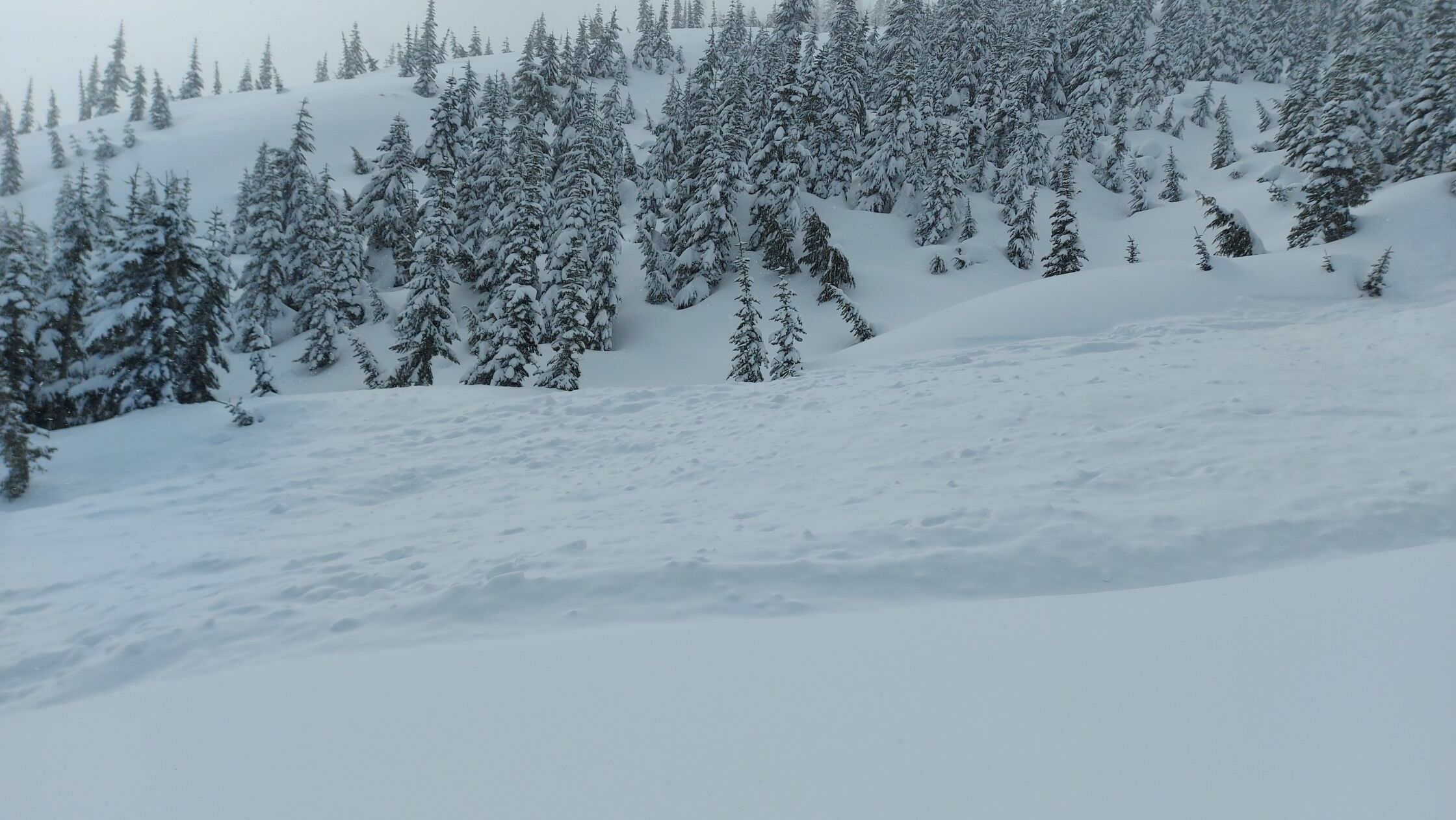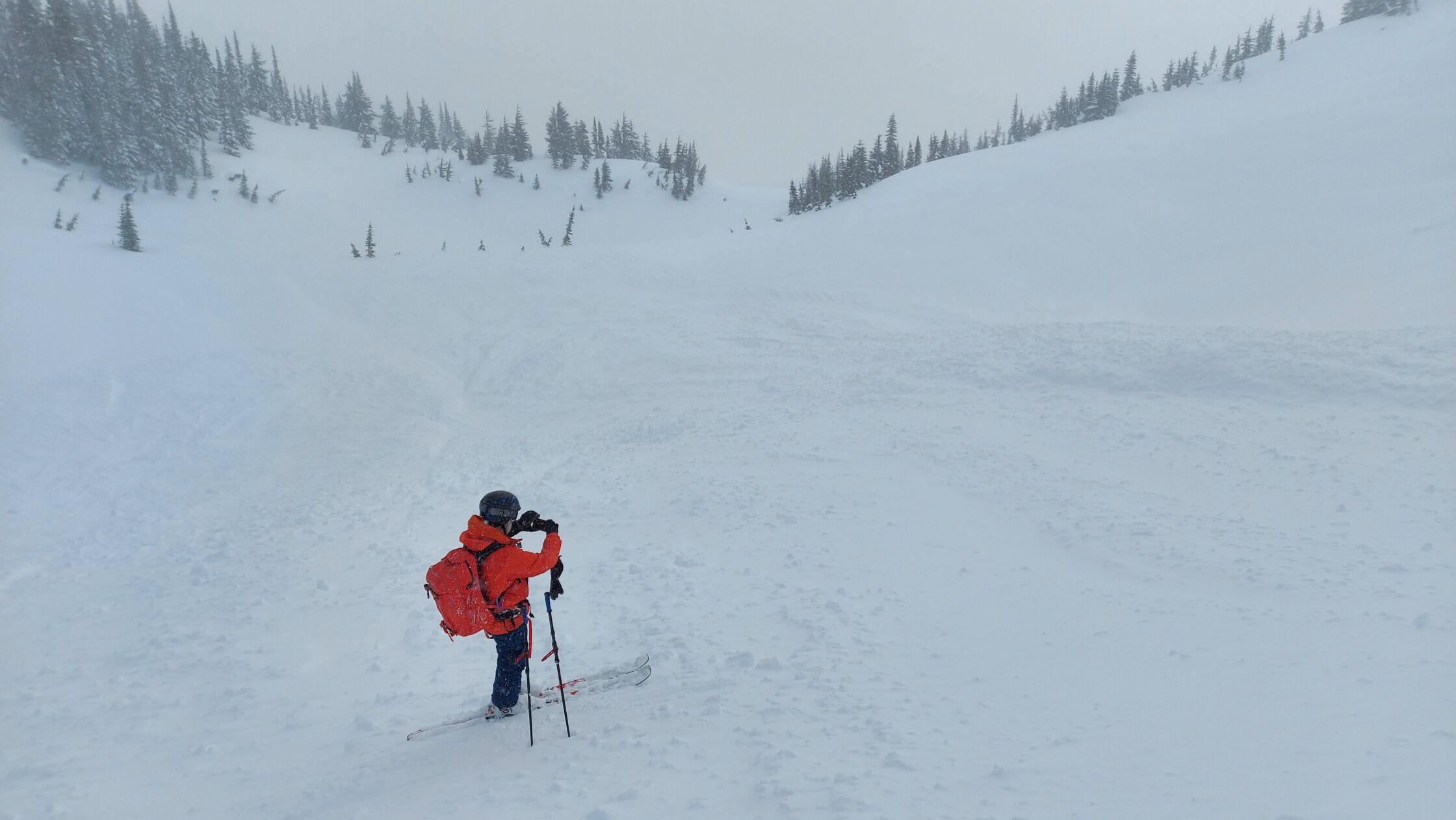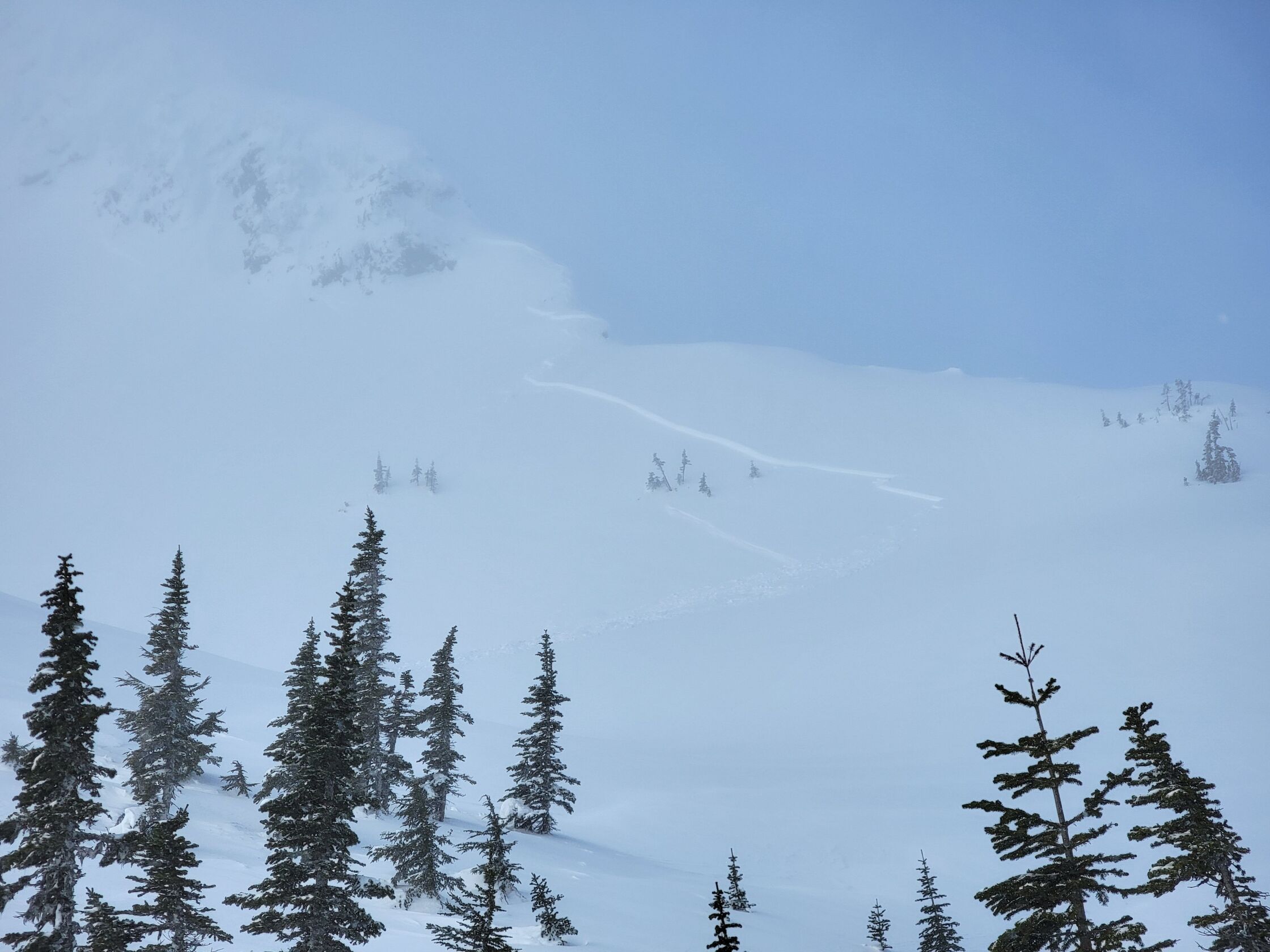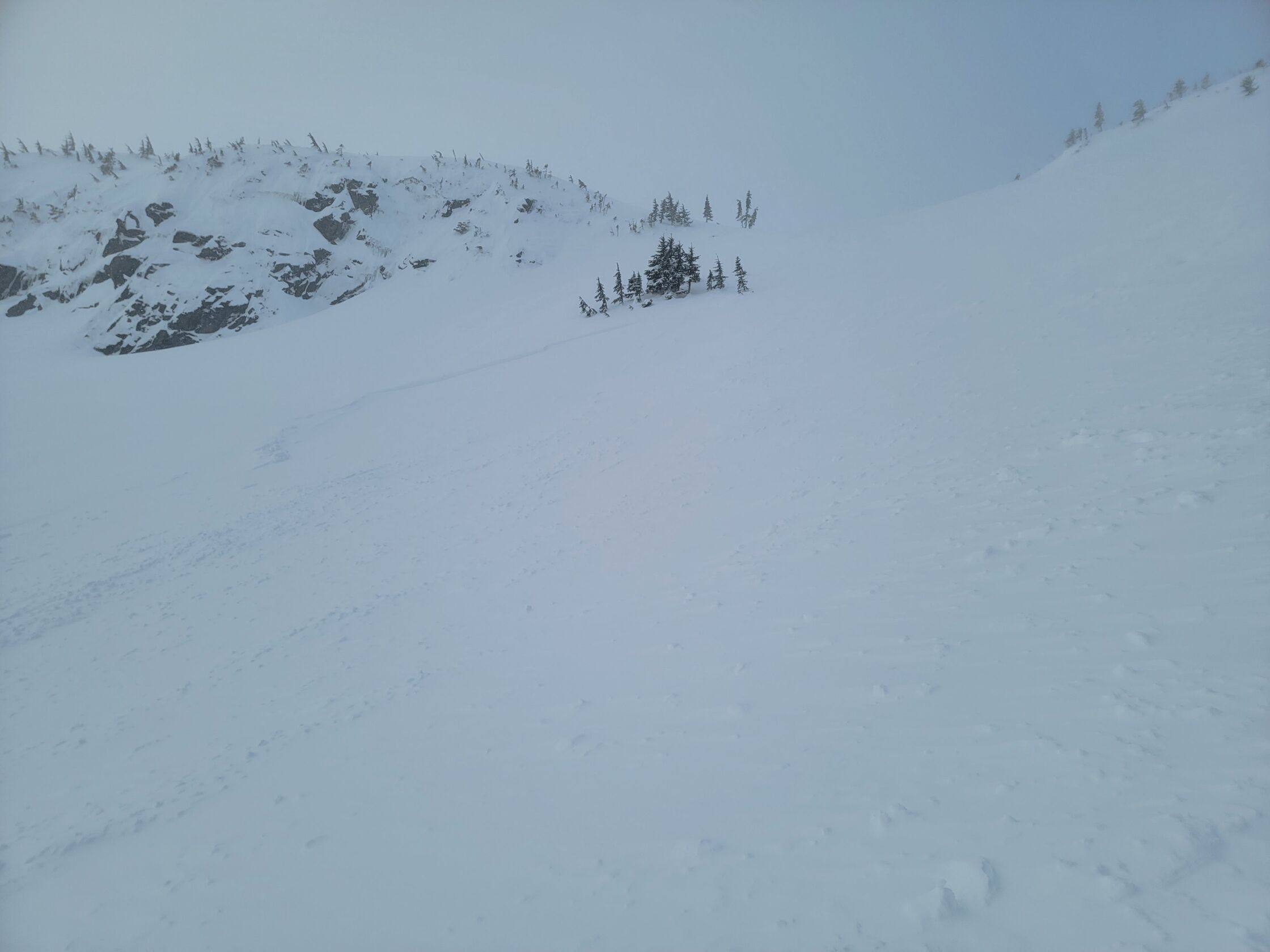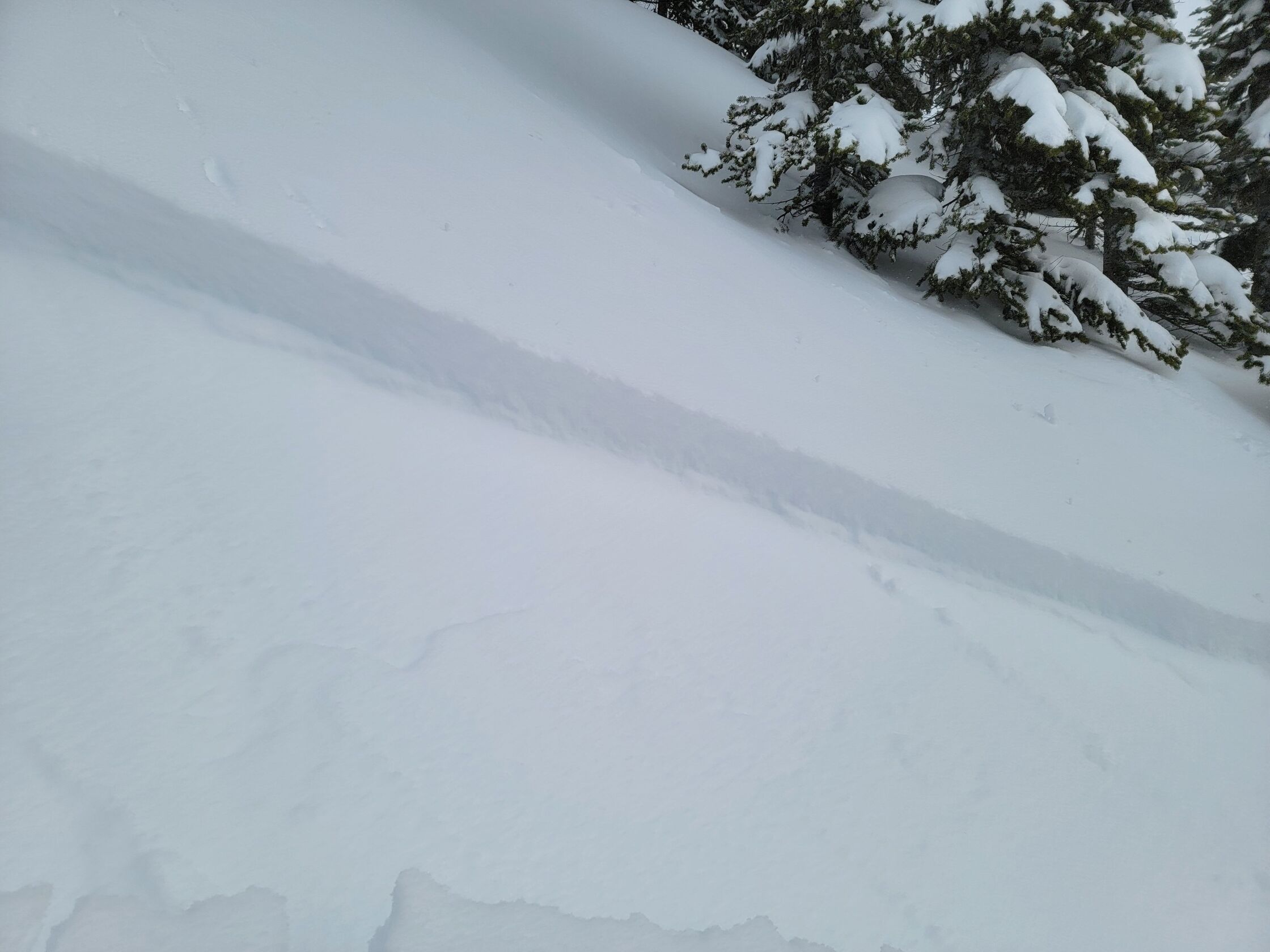 Source: Avalanche Canada MIN