Central Selkirk Avalanche and Snowpack Synopsis
Albert Creek South Columbia
Conor Hurley , Sunday 17th April, 2022 7:15AM
Here are some observations from April 9-16 at Selkirk Lodge. The weather was definitely a bit wintery, with overnight lows of -15. One conclusion was the snowpack has yet to transition from a winter to spring snowpack.
Our principal concern was cornice hazard. There were a number of sz 2.5 natural cornice releases in the local area —predominantly on ENE aspects. None of them triggered large slab avalanches, but they did entrain a fair bit of snow. The cornices are large and looming and their roots have been faceted by the recent cold temperatures.
Earlier in the week, we had light-moderate easterly winds that affected exposed surfaces in the alpine and loaded immediate lee features. However those wind slabs settled out and we observed no wind slab activity over the course of the week.
Cold temps faceted the surface snow and preserved ski quality from E-NW aspects. We observed 2-3mm SH in sheltered alpine and treeline features and on a crust in some areas. This was buried by overnight flurries on April 16. Approximately 5-10cm of facets overlie the April 8 interface. The March 30th MFcr exists up to 2200m on non solar aspects (mountain top on solar aspects) and is down approximately 60-70cm with facets above and below.
HS on the glaciers was 350cm+ and the crevasses appeared to be well bridged in most places. Solar aspects are still a ways from being corn. Most have a 2-3 cm MFcr over 5cm of facets over the April 8 MFcr.
Ultimately, we had some incredible ski conditions and a great week of ski touring.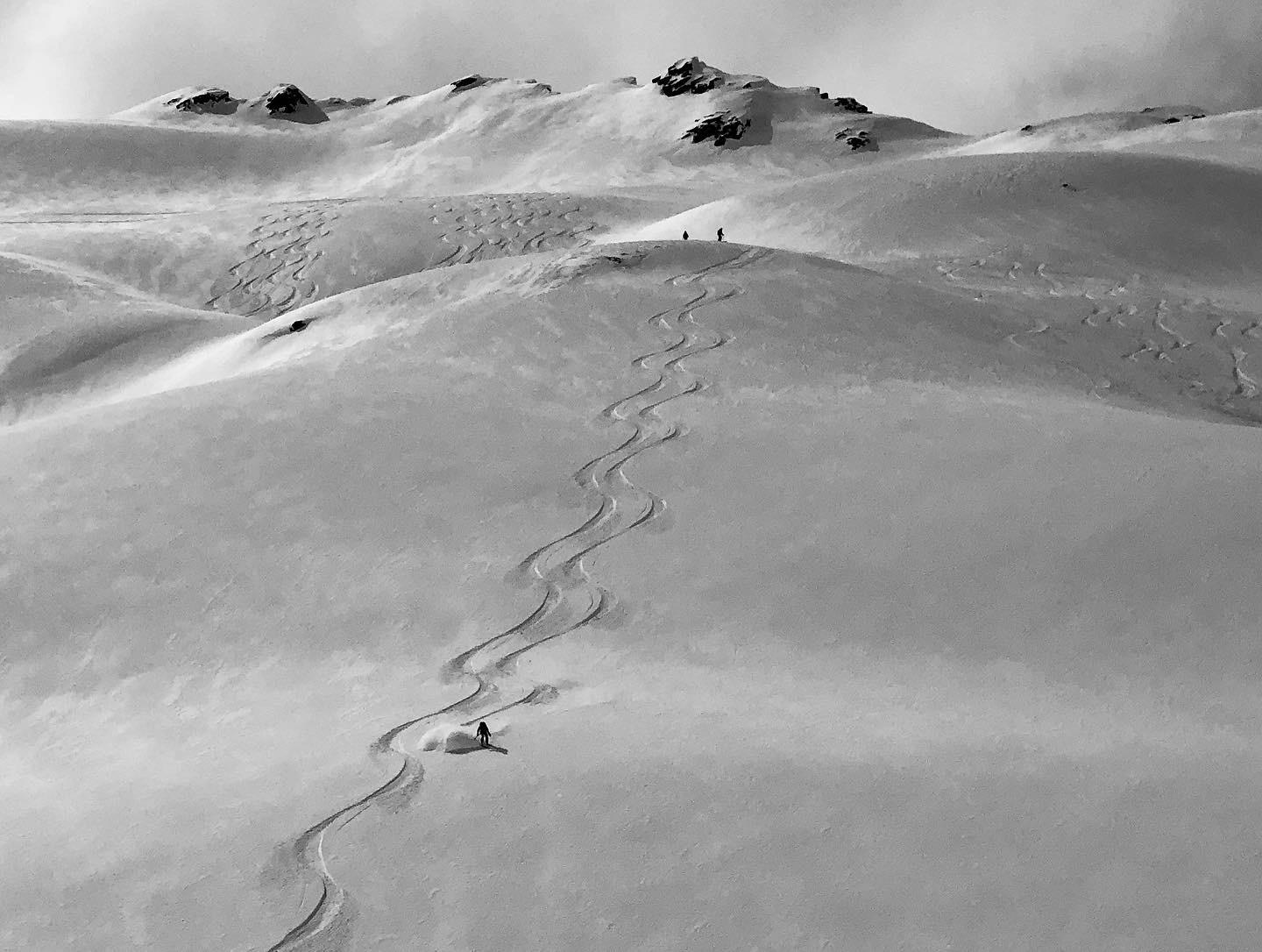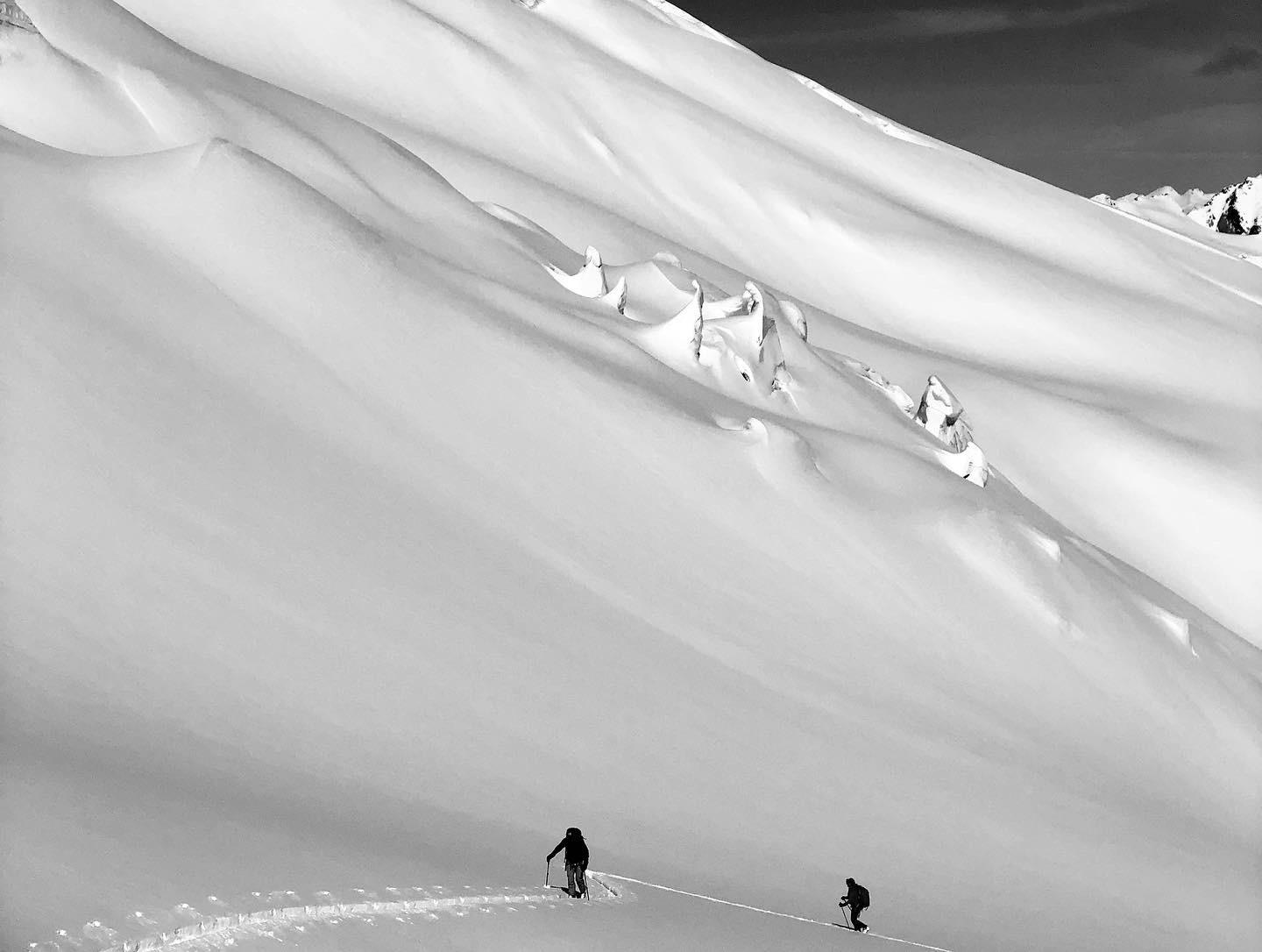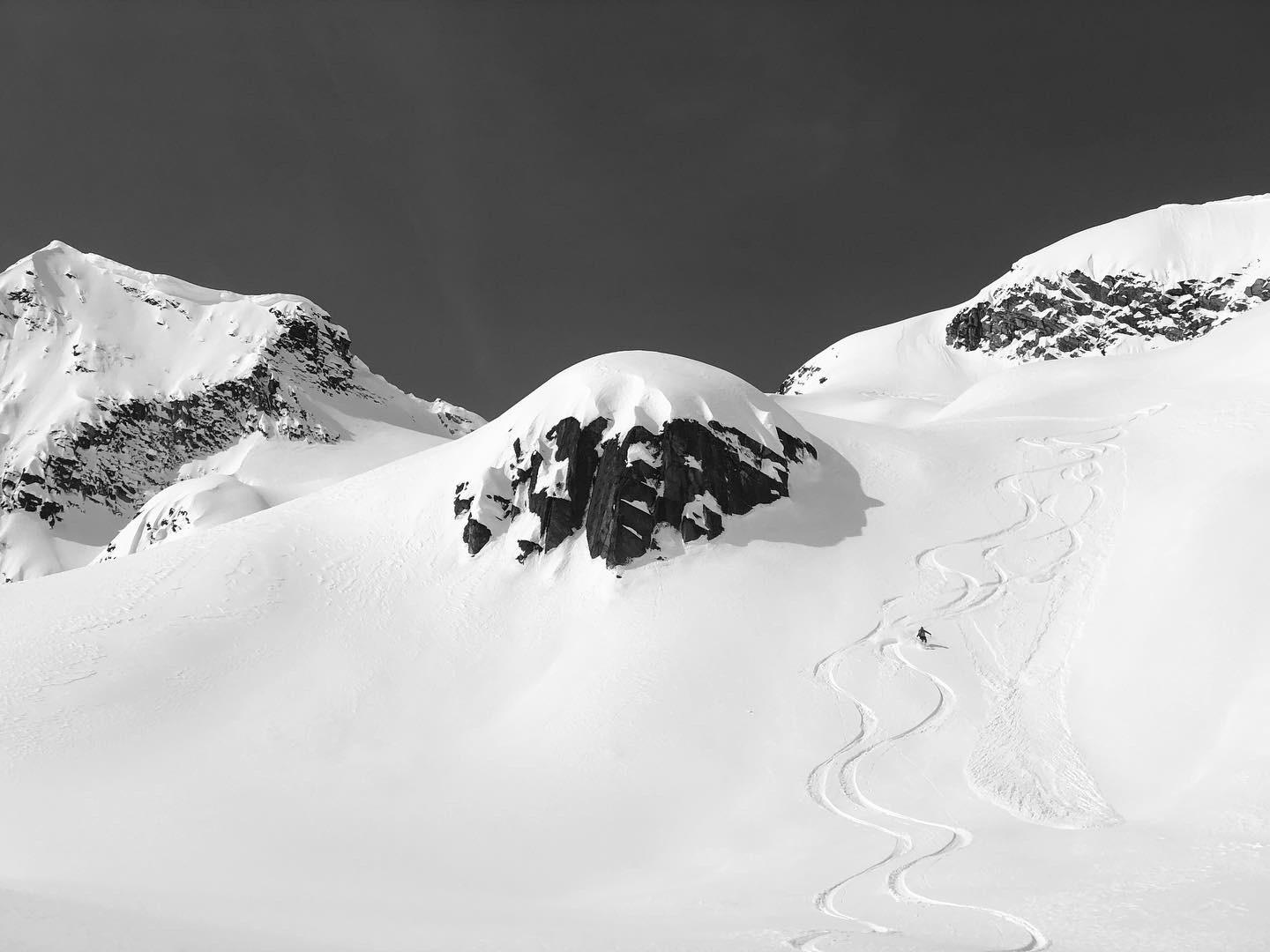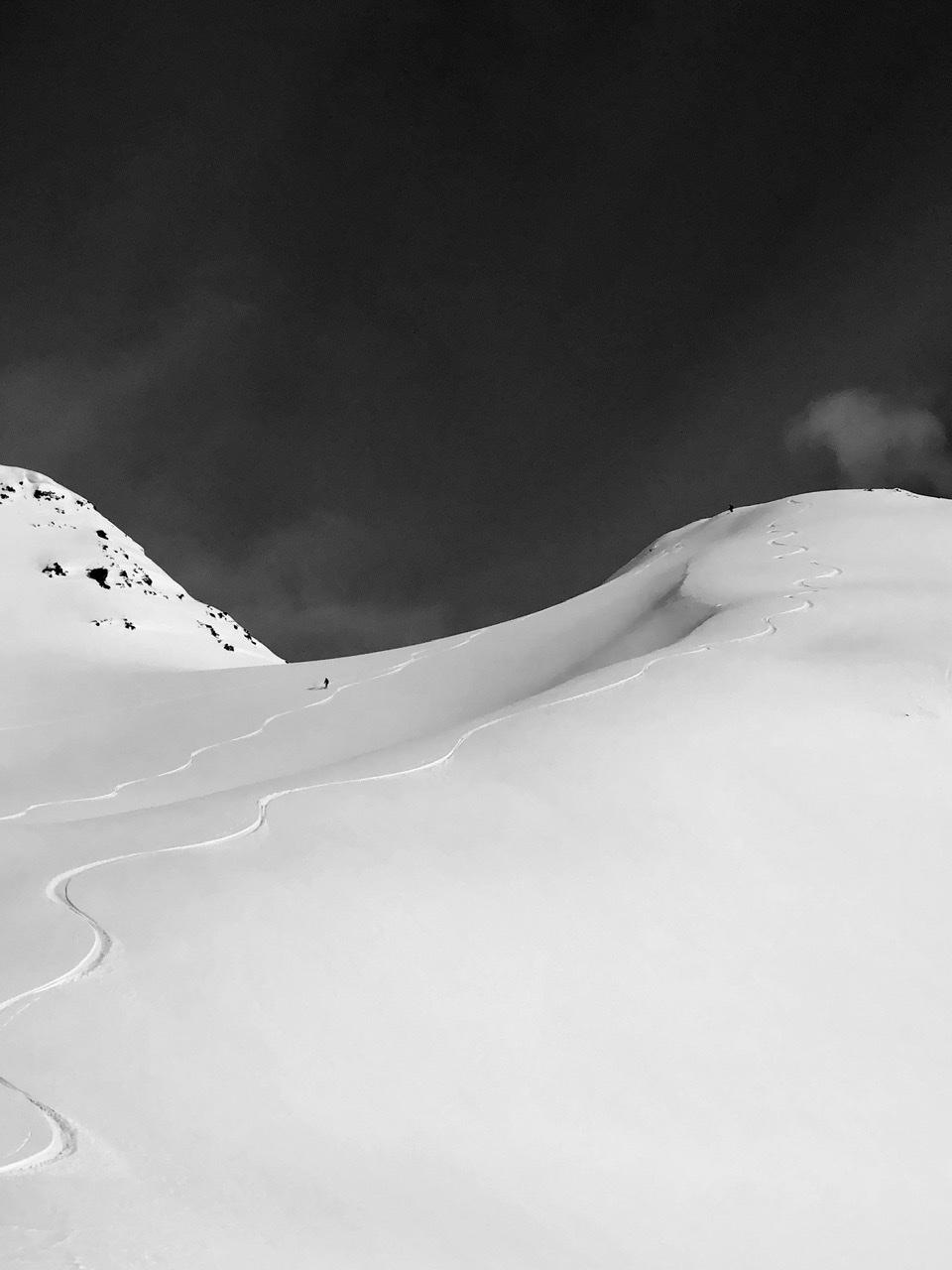 Source: Mountain Conditions