Traverse N to S: 2-5 March 2023
Yoho Park: des Poilus to Emerald Lake Little Yoho
Ken BÉLANGER_Elevation Guides , Tuesday 7th March, 2023 4:15PM
I guided a Yoho park traverse 2-5 March. Data has been sparse for that zone thus far this season, so here are my observations.
2 March
We were heli-dropped just north of the park boundary. We climbed up to the des Poilus-Collie col and then had a challenging descent in full whiteout with a cornice hazard and reactive wind slabs.
We (mostly) walked down the upper des Poilus glacier in the milk jug, probing 180-230 cm of coverage.
We stayed in the fabulous ACC Guy Hut.
3 March
It was relatively straightforward to descend the moraines east of the broken des Poilus glacier without venturing onto the ice although we avoided several pockets of wind slab. Winds were moderate to strong W-SW all day.
Isolated Col is the crux of this traverse and it delivered. We were fully prepared to pull the pin and walk the long way around the Whaleback. I tentatively climbed the bottom pitch and dug a pit:
2385 metres, N aspect, 175 cm HS (snow on the ground). A unconcerning moderate result in a resistance change (F to 4F) down 25 cm. I found a deep PWL down 135 cm but it was thankfully thin and required a hard deep tap (CTH22) to release (RP). Armed with this info, we spread out and carefully continued higher. I was expecting wind slabs on the upper pitch and it didn't disappoint. With judicious terrain use, we gained the col and then had a long descent to Stanley Mitchell hut. Ski quality was wanting up high, but quickly improved with more snow down low.
We did a bonus run in a Mt. McArthur SE facing slide path. Most of these paths slid previously on the deep PWL which eased our overhead hazard concerns. Skiing was very good with up to 30 cm of low density powder.
Overnight at Stanley Mitchell.
4 March
Bluebird morning, so we went seeking protected alpine terrain. President Pass was the logical choice. There are many exposed crevasses and a highly variable snowpack distribution therefore we travelled roped up, probing constantly to pre-determine the safest descent route. The rimaye (bergschrund) has a strong 3+ metre bridge to cross. Ski quality was excellent from the col (2900 metres) down to ~2600 metres so we did it twice.
Below this elevation at alpine and treeline everything had been wind hammered so it was cardboard carving. Still fun though.
Another bonus McArthur below treeline slide path powder run just upstream from the previous day.
Overnight at Stanley Mitchell.
5 March
Clear and cold (-21C @ 7h00 at the hut). We exited via the Emerald Glacier route above the Iceline trail, with a descent to Yoho Pass and eventually to Emerald Lake. Ski quality and views were fantastic until the final big slide path above Emerald Lake. This is the same basin the summer trail follows. It had also previously slid large so overhead wasn't a concern especially on the cold day we had.
Dinner and beers at the Emerald Lake Lodge.
This was a fun little traverse hitting the highlights of Yoho with comfortable accommodations along the way.
Ken BÉLANGER
Elevation Guides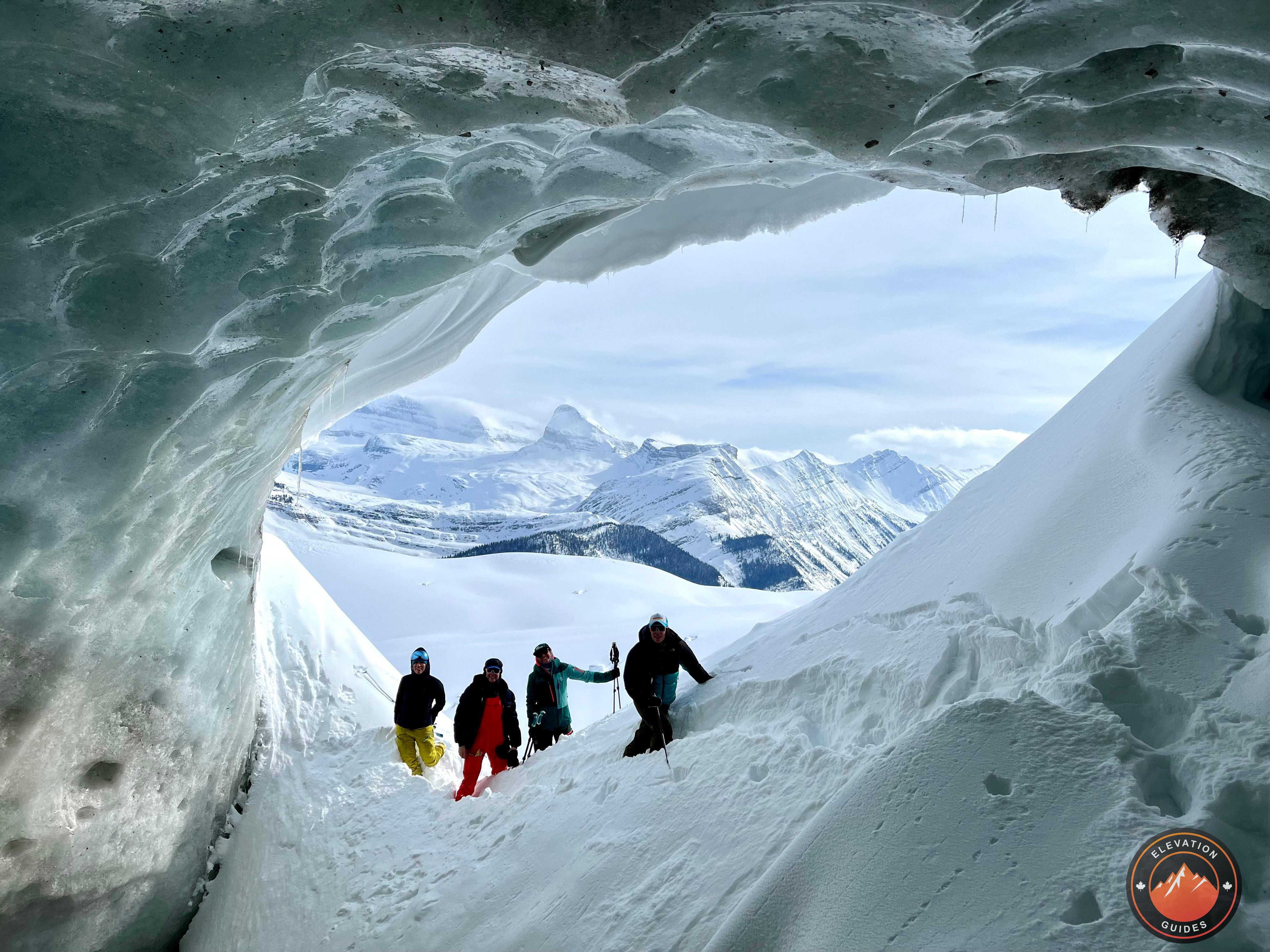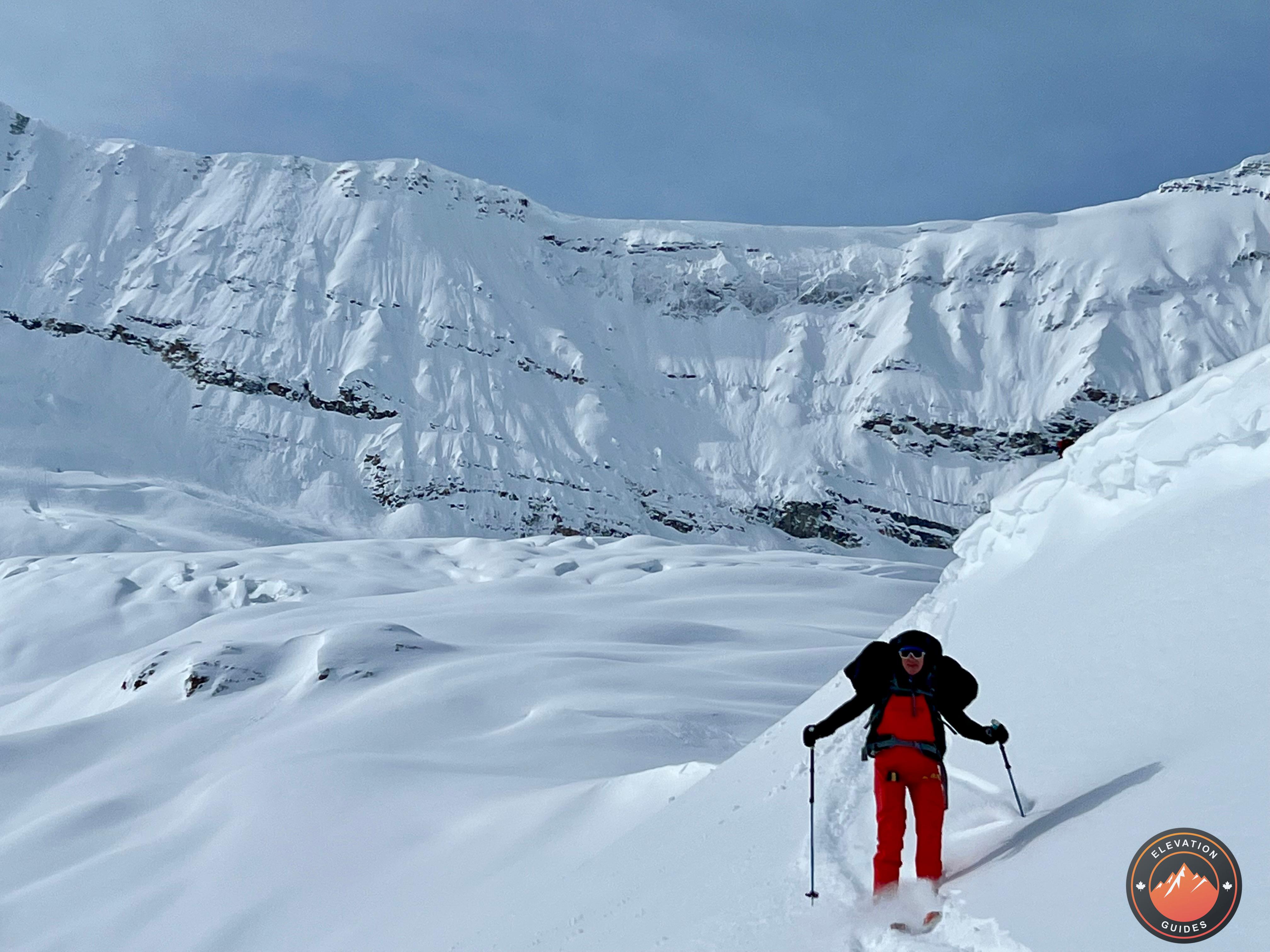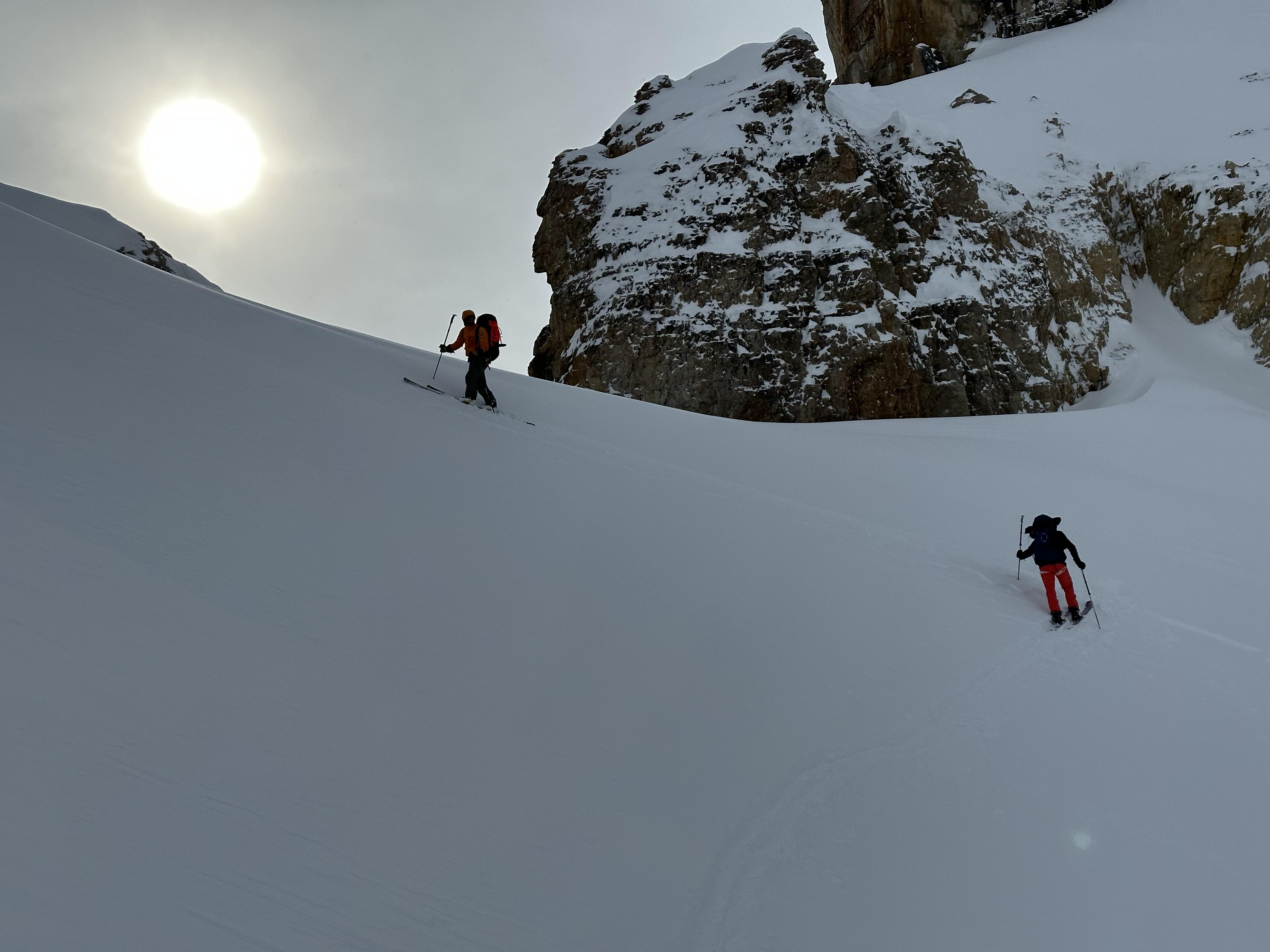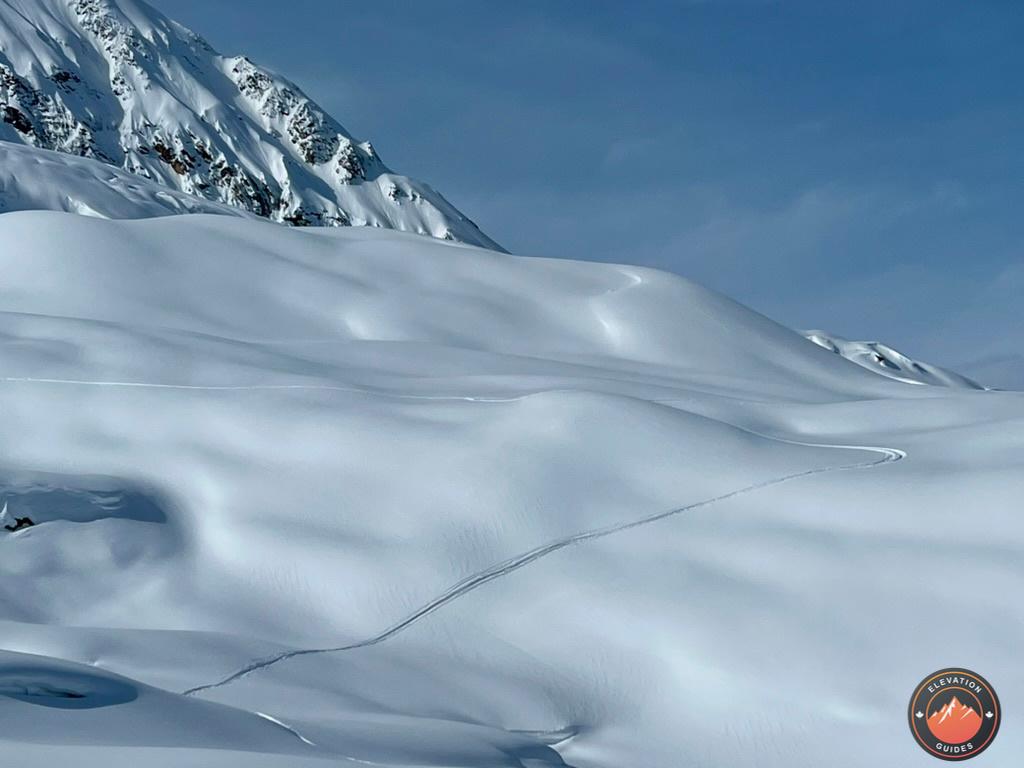 Source: Mountain Conditions