Nirvana Pass Basecamp
Nirvana Pass
Just returned from a week long basecamp in Nirvana Pass, where winter is holding on.
SNOWPACK

By midday May 12, we saw up to 10cm of new snow with light southwest winds. Below 2200m, this fell on moist snow. This overlies a widespread May 4 crust. On sheltered northeast slopes we suspect that there's a preserved surface hoar above this crust. Below 1750m the snowpack was isothermal with good overnight recovery during our trip.
PREVIOUS BETA FROM BELLA COOLA HELI SPORTS
The snowpack is average to above average in the alpine. Crevasses are well covered and they didn't see the same amount of sagging as elsewhere in the central or south coast ranges during the warming events this spring. The March 22 rain crust was on all aspects up to 2200m, and is pronounced below 2000m. On April 10th it was buried 120cm deep on a north slope at 2200m and was producing moderate sudden collapse results in deep tap tests. During the first week of April, a massive storm brought up to 100cm of snow, and a widespread avalanche cycle occurred on the March 22 layer. No avalanches occurred above 2200m which further supports that the crust doesn't exist above there. 
SKI QUALITY
Corn snow on solars and below 1900m on all slopes with daytime warming. High North held 10-15cm of cold dry snow over the May 4th crust.
By 2pm on most days valley bottoms were isothermal.
AVALANCHE ACTIVITY
On our first climb of the trip we triggered a skier accidental size 2 on a 35 degree NE immediate lee slope at 2500m. 4 people were involved, including a partial burial and two lost poles. No previous indications of natural activity or cracking in the upper snowpack were observed, but a settlement was felt before the slope broke approximately 50m above the group below a rocky head wall. Suspect surface hoar. The fracture occurred 6cm deep above a crust, with the crown below the rocks up to 30cm deep.
After this incident, we were not able to trigger any other results, but did observe previous natural activity out of similar aspects and elevations up to 1m deep out of extreme immediate lee terrain.
Evidence of previous loose wet naturals out of steep solars to size 3.
GLACIERS
Between 2.4-4m+ probed on the glaciers above camp. While sags are visible across crevasse bridges, the snowpack is hard and consolidated.
WADDINGTON
Previous trips who flew over the Angel glacier at the end of April reported that it's well filled in and the snowpack is deep in the alpine.
ANIMALS
Prints of grizzly, black bear, rabbit, and marten were observed, but we didn't have any visitors to our camp.
WATER
We camped at 1600m where spring creeks were open and easy to get drinking water from.
TRAVEL
Ski crampons were a must, and, at certain times of day, boot crampons were almost necessary to gain some of the steeper slopes.
Bring your weight in skin wax, likewise.
ROUTES TRAVELED
Juno Peak
Biyamee Loop
Shiva Glacier
Septentron Spires and Northwest glacier
Mount Astarte E bowl
Zeus Glacier drainage
Thanks to a great crew!
Nick Waggoner SG
Madeleine Martin-Preney SG, HG
Alex Geary MG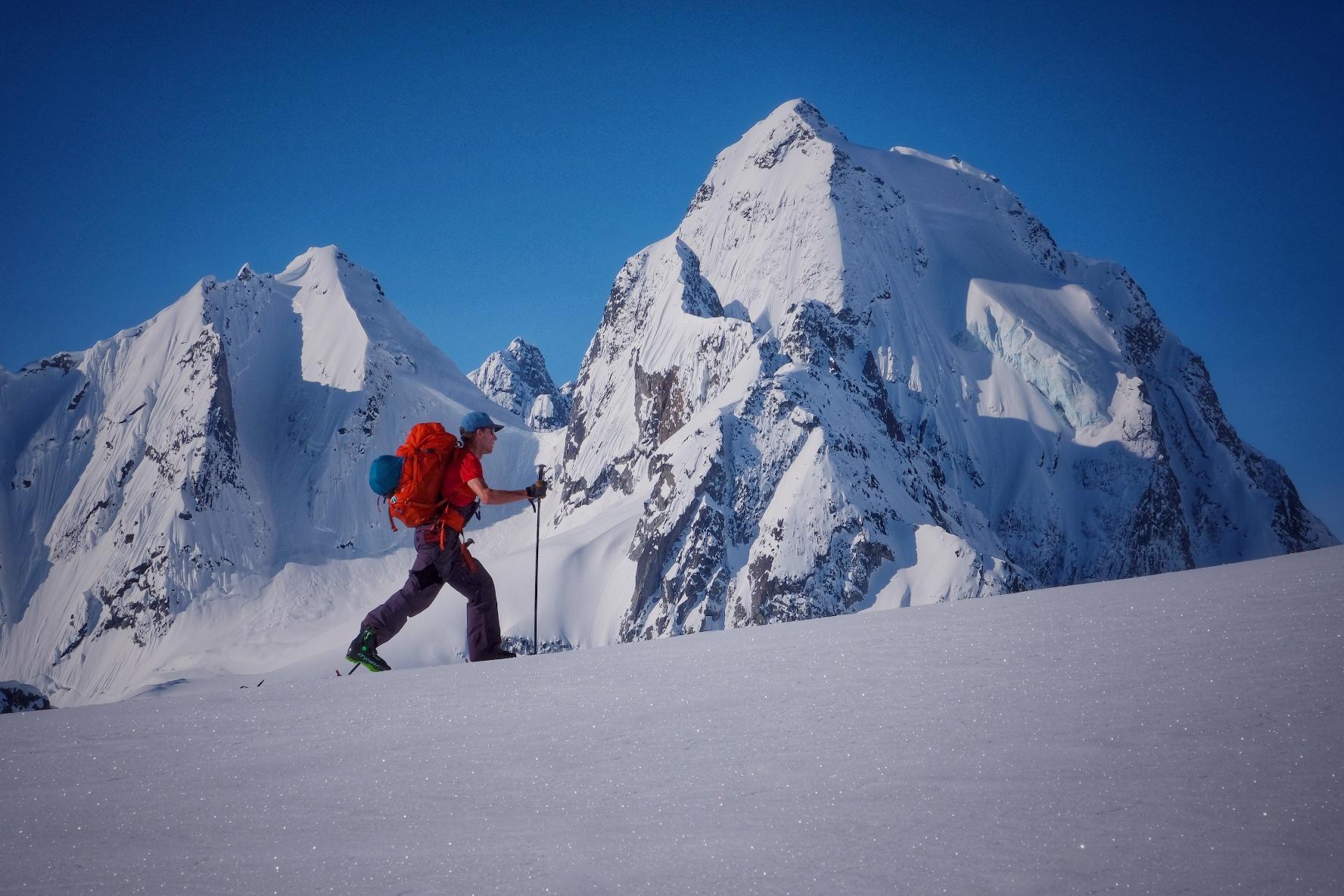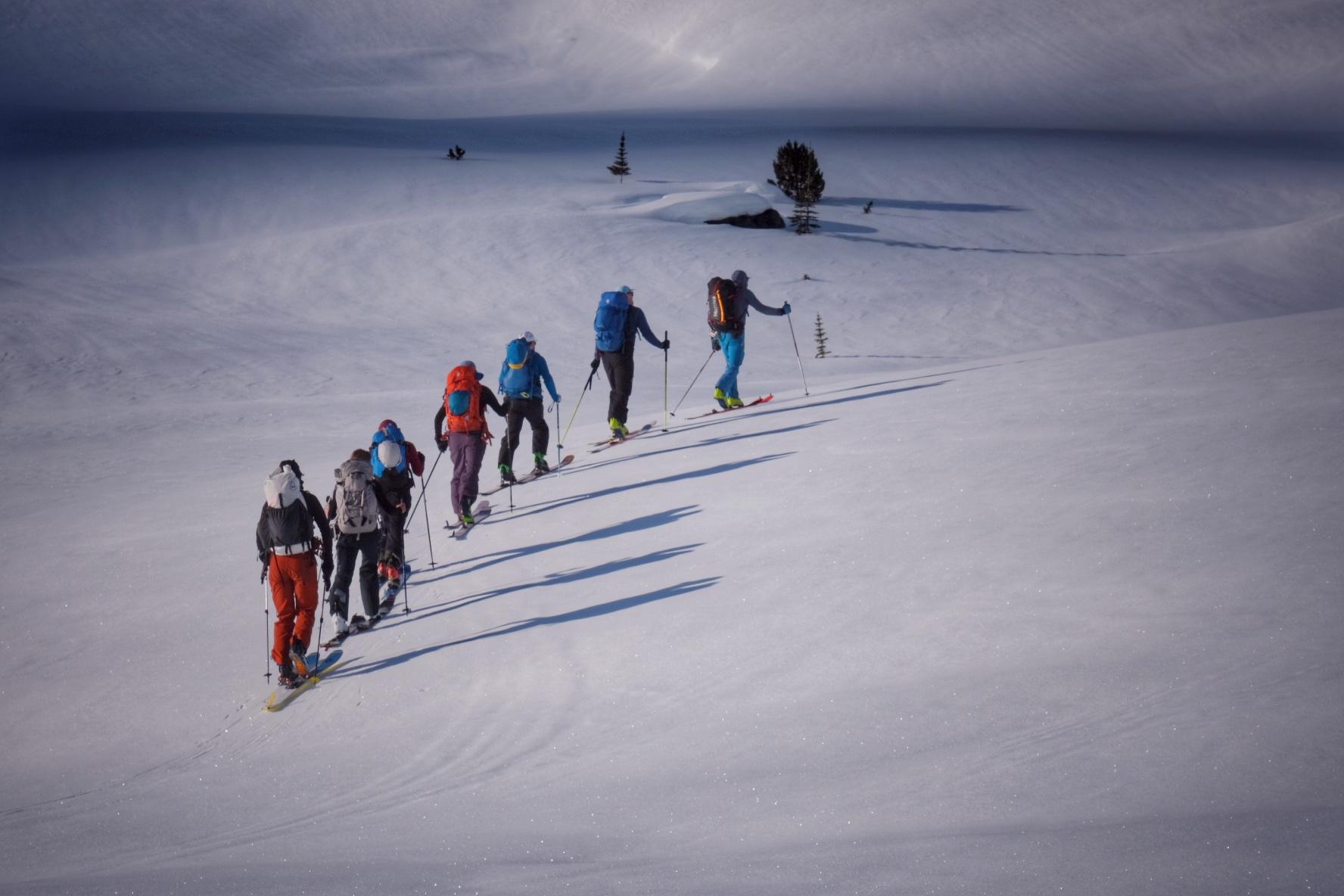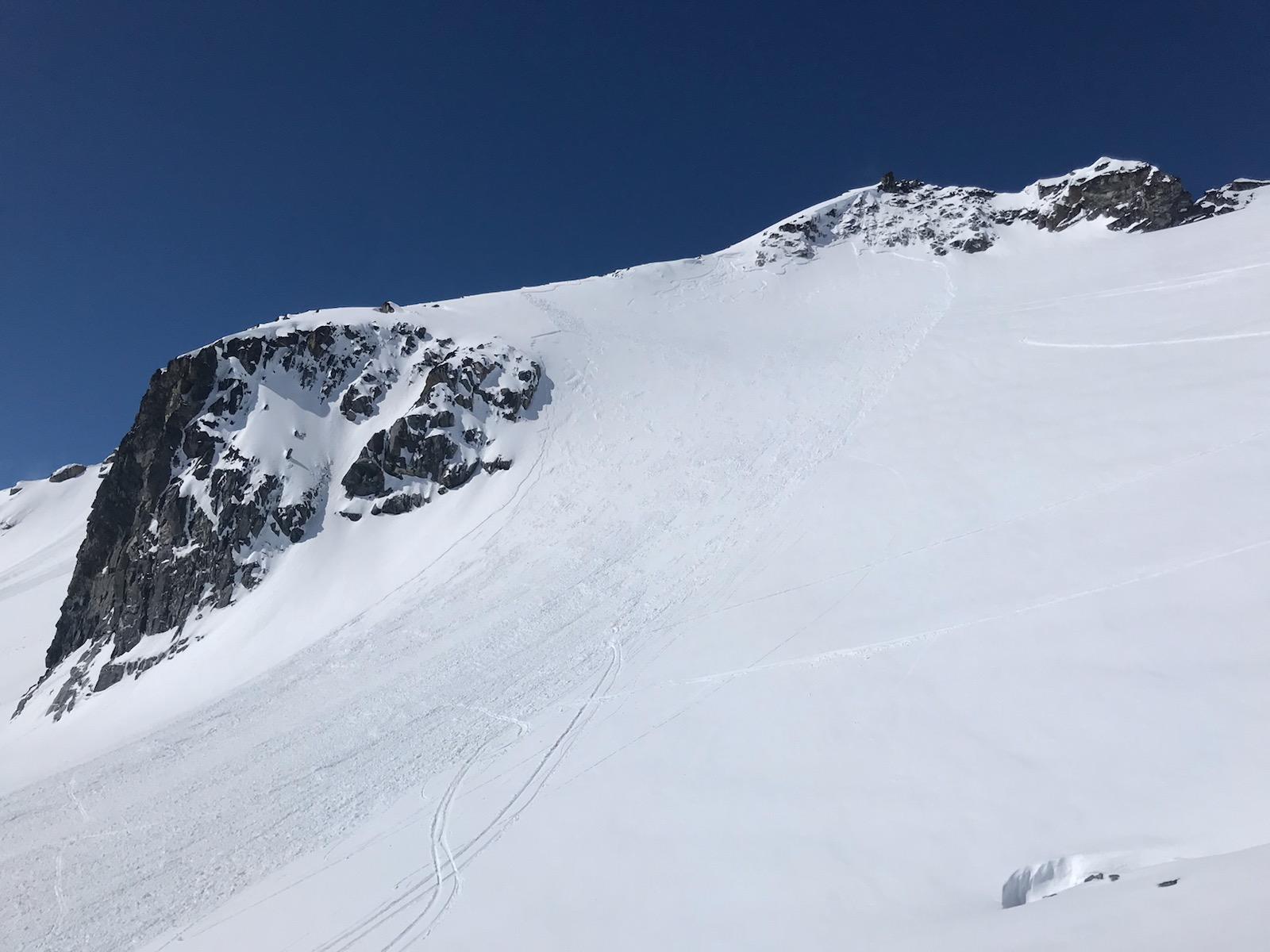 Source: Mountain Conditions