Cold Spring Pow on Cleaveland/Fraser
A great day of powder skiing in the White Pass. We Skied the Cleavland W glacier down to treeline then back to the road via Feather peak We got an early start in order to be able to climb the south facing gulley that takes you the base of the Cleaveland glacier Feather before things got too warm. Early morning travel was fast and easy with an exposed and supportive melt-freeze crust at roadside elevations that extended up to about 1200m. This crust was starting to soften up on south-east aspects by about 11 am. At higher elevations up to 20cm of settled storm snow overlies a supportive melt freeze crust on solar aspects. In shaded terrain, the new snow is broken by a couple of weaker faceted layers and the melt-freeze crust below is less well developed. Trail-side hand shear tests produced easy results below the storm snow. However, there was too much cohesion for sluffing to be a concern in all but the steepest of terrain, and too little cohesion for any slab properties to have developed. In the areas where we traveled the supportive midpack and/or buried melt-freeze crust was bringing any deeper persistent weak layers. We observed one older but still relevant (last week) persistent slab avalanche out of a steep and thin north facing slope however I suspect that this is now a problem confined to extreme terrain and requiring a heavy trigger such as a cornice or ice fall (see photos). Our only concern for the day was loose wet avalanches out of steep south facing terrain. However, a cold front moved over us in the afternoon and the associated cloud cover meant we still found cold preserved powder on south through West-facing slopes in the afternoon. Pretty great conditions all in all.
Snow conditions were: Powder. Weather conditions were: Warm, Cloudy, Sunny. We rode: Alpine slopes, Convex slopes, Steep slopes. We avoided: Sunny slopes. Riding quality was amazing.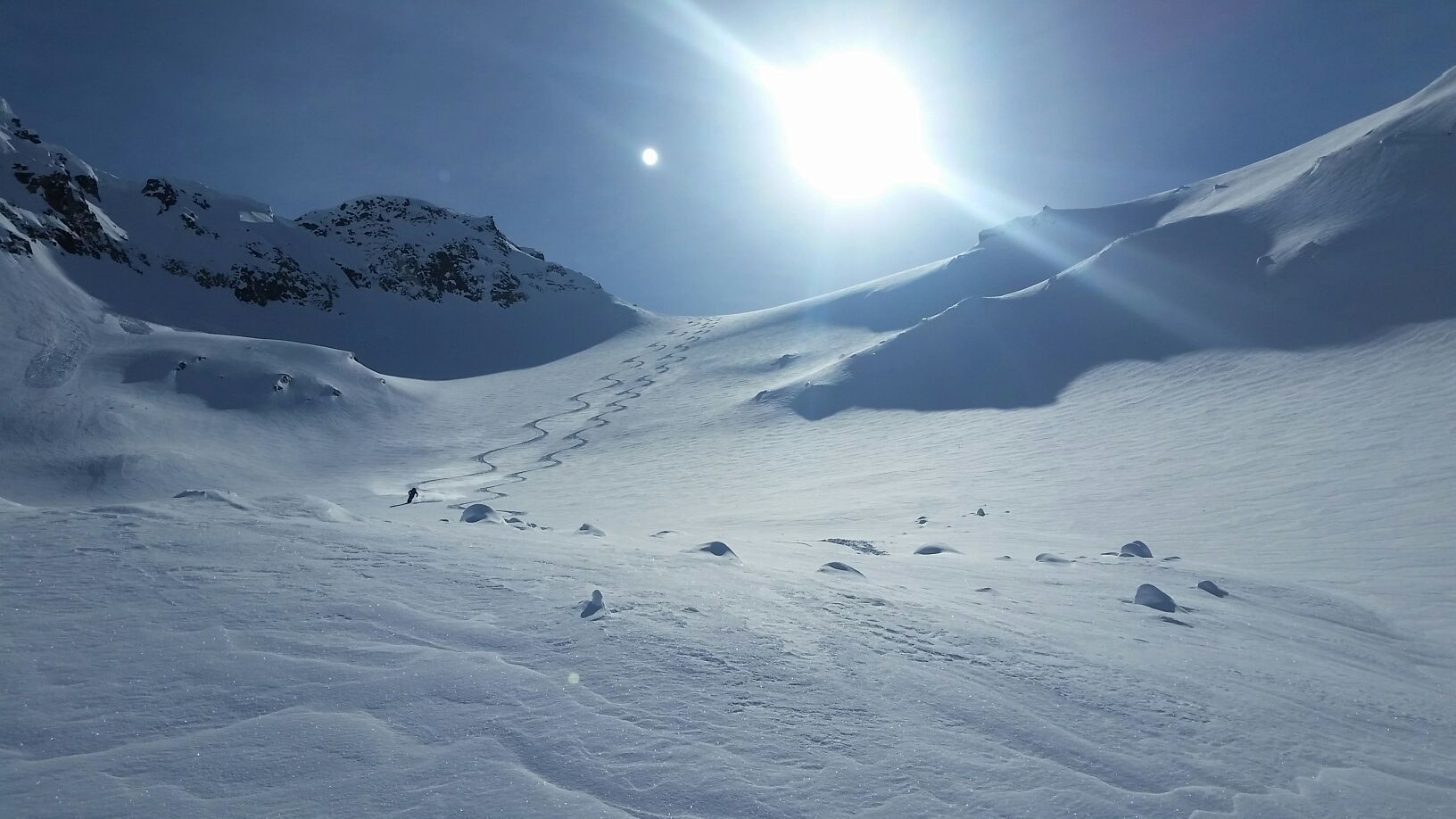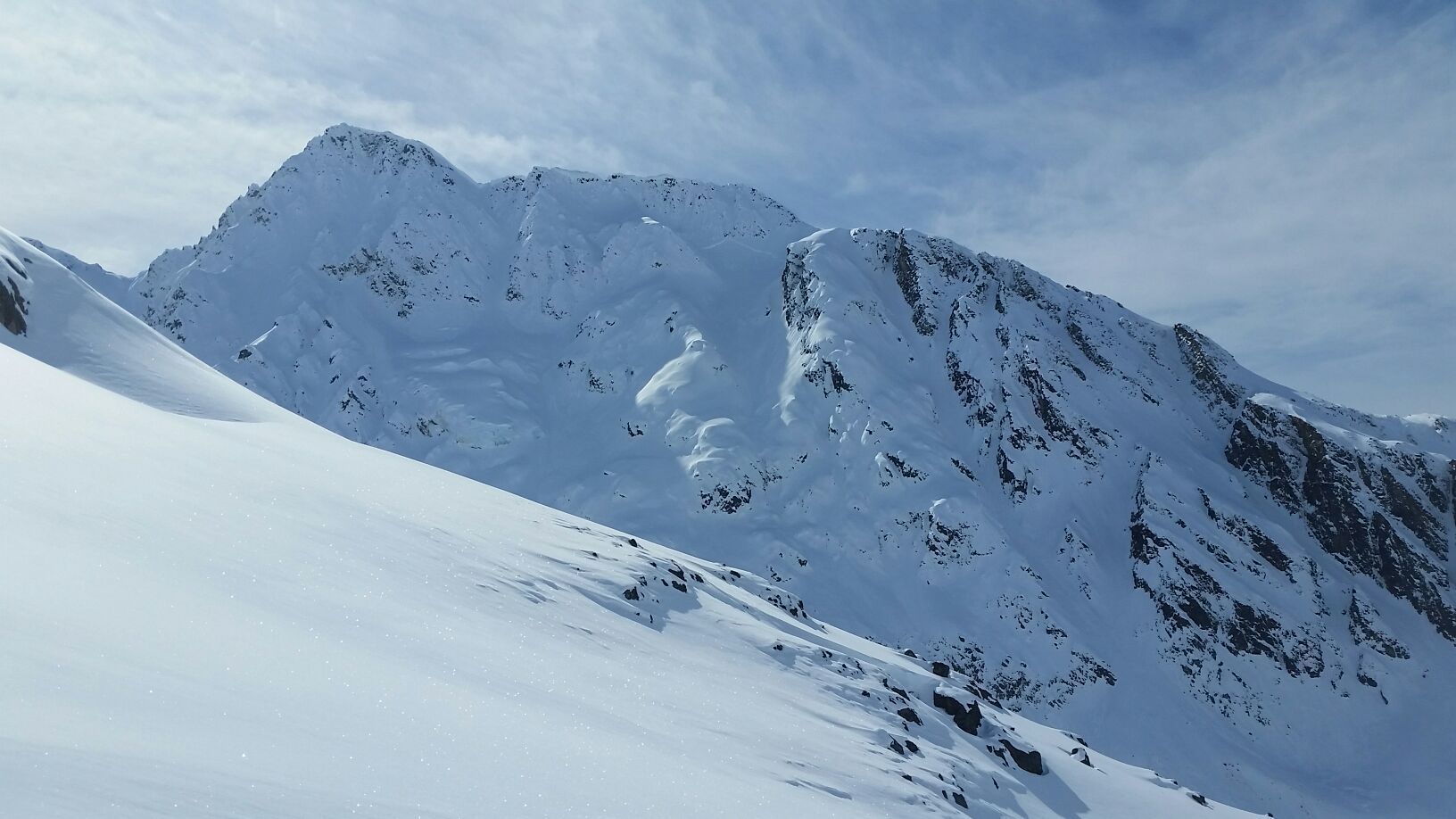 Location
Source: Avalanche Canada MIN