Burnie Glacier Chalet March 31- April 7, 2023
Howson Range Howson
Conor Hurley , Saturday 8th April, 2023 8:30AM
Over the course of the last week Christoph Dietzfelbinger and I guided a group at the Burnie Glacier Chalet in the Howson Range. The mountains received a small reset the day we arrived totalling approximately 10 cm of low density snow. The unsettled weather continued through Saturday and limited solar input on solar aspects. The new snow fell with little wind and provided excellent travel conditions throughout the week.
At 1400m, the height of snow was 290 cm and at the lodge elevation 1000m, the HS hovered around 181cm of the entire week. The snowpack was well settled.
Coverage on the glaciers was exceeded three meters and crevasses were well bridged in most places which made for fantastic travel. However some bergschrunds and crevasse bridges were starting to sag with the moderate temperatures.
North aspects provided exceptional settled powder skiing in sheltered areas. Some steep couloirs had 5-10 cm of aged powder overlying knife melt freeze crusts or knife wind effect; in others, the storm snow was well bonded to progressively resistant facets. Through Wednesday, we skied dry snow on sheltered north and northeast aspects to 1200m.
At the week progressed, steep solar aspects below 1800m provided great corn skiing in the afternoons.
Conditions changed on Wednesday with the arrival of a low pressure system. Winds out of the south west increased and precipitation began to fall by Wednesday afternoon.
Temperatures rose steadily on Thursday with the rain level reaching approximately 1300m. The warm temperatures and precipitation produced a natural loose wet cycle to size two off of steep terrain near the lodge Thursday afternoon.
Temperatures dropped Thursday night and the snow line was below 1000m by Friday morning. At tree line 10cm of fist snow overlay the previous day's wind affected and moist snow. Ski quality was quite good above 1300m.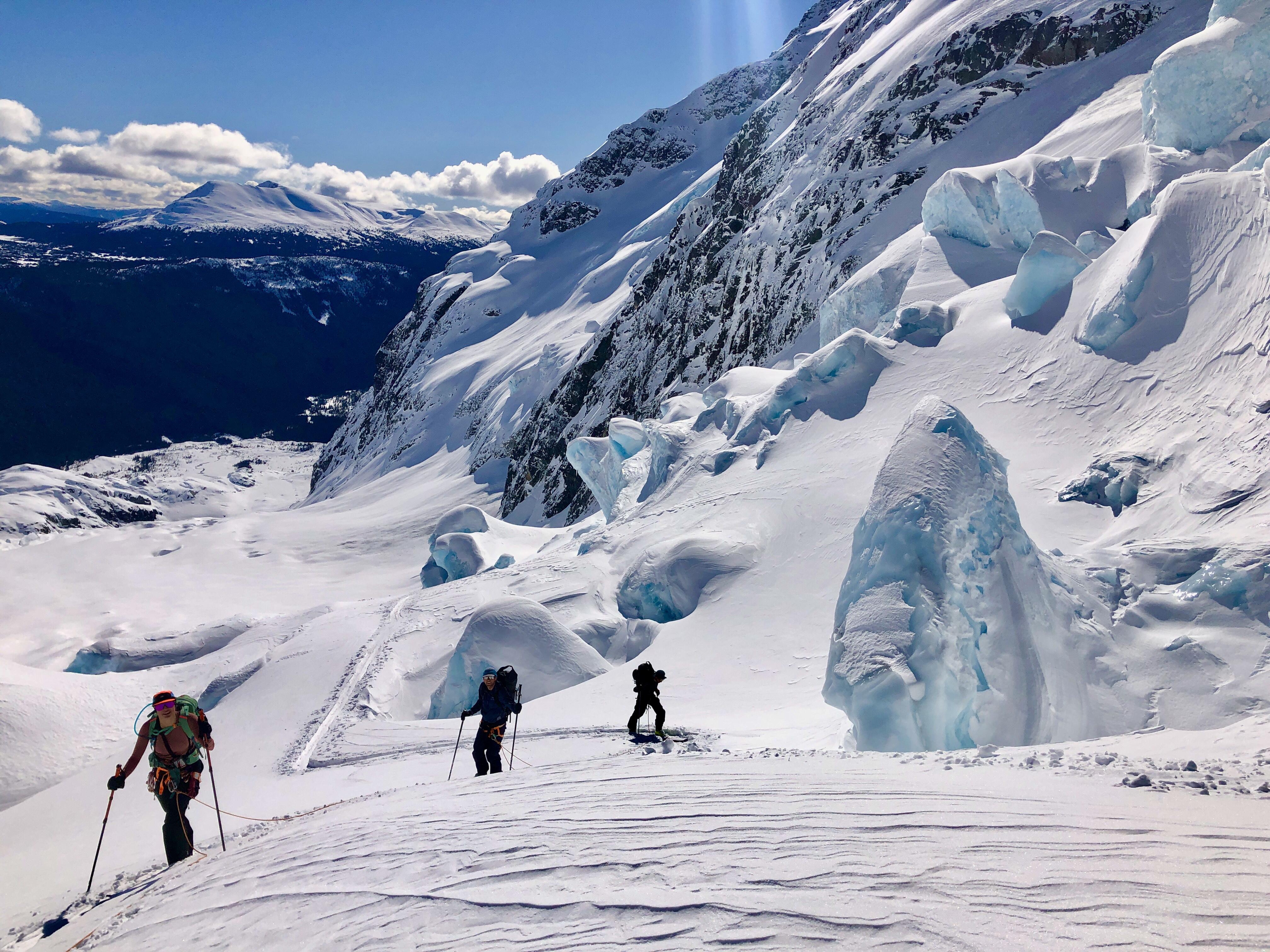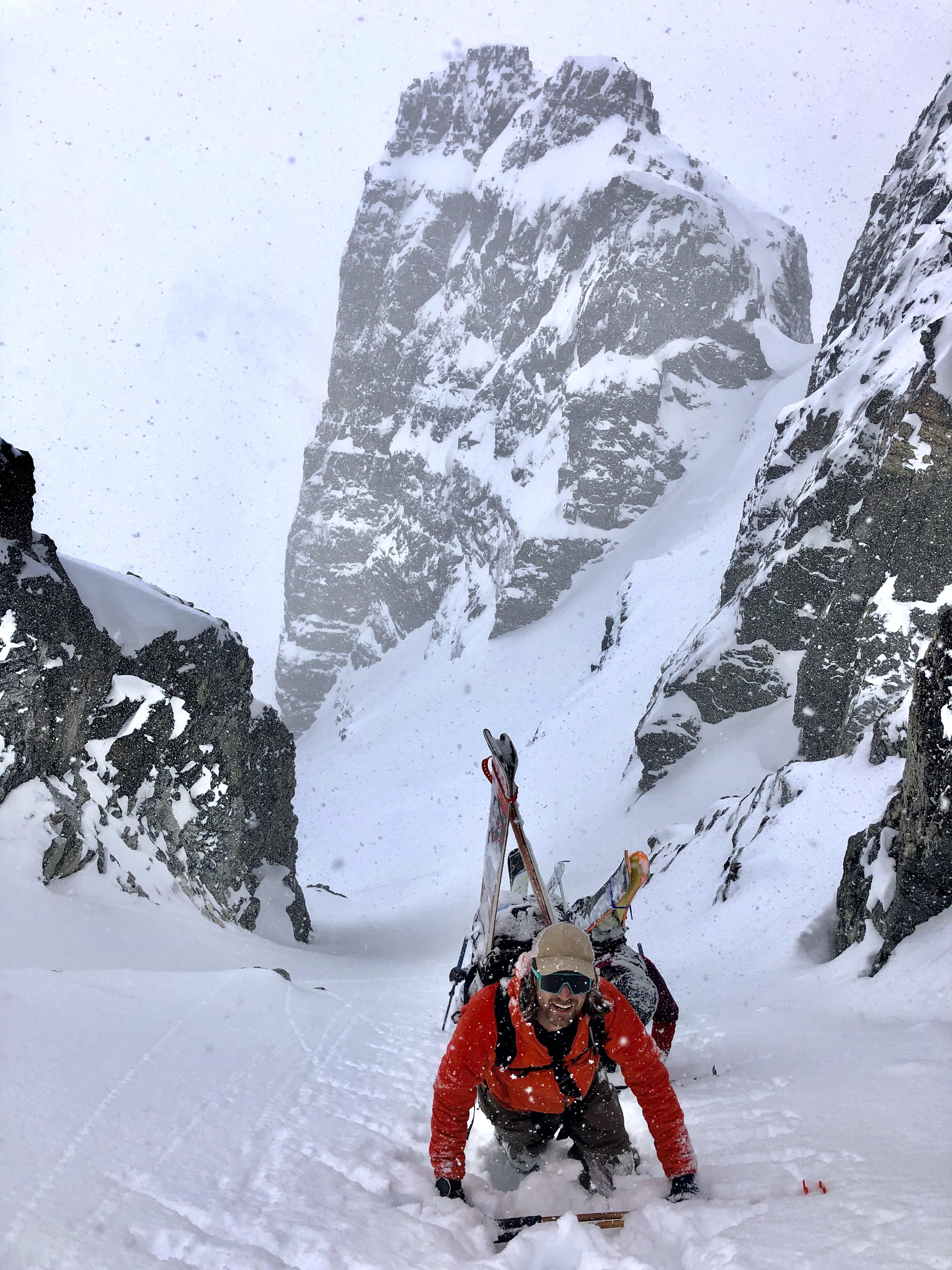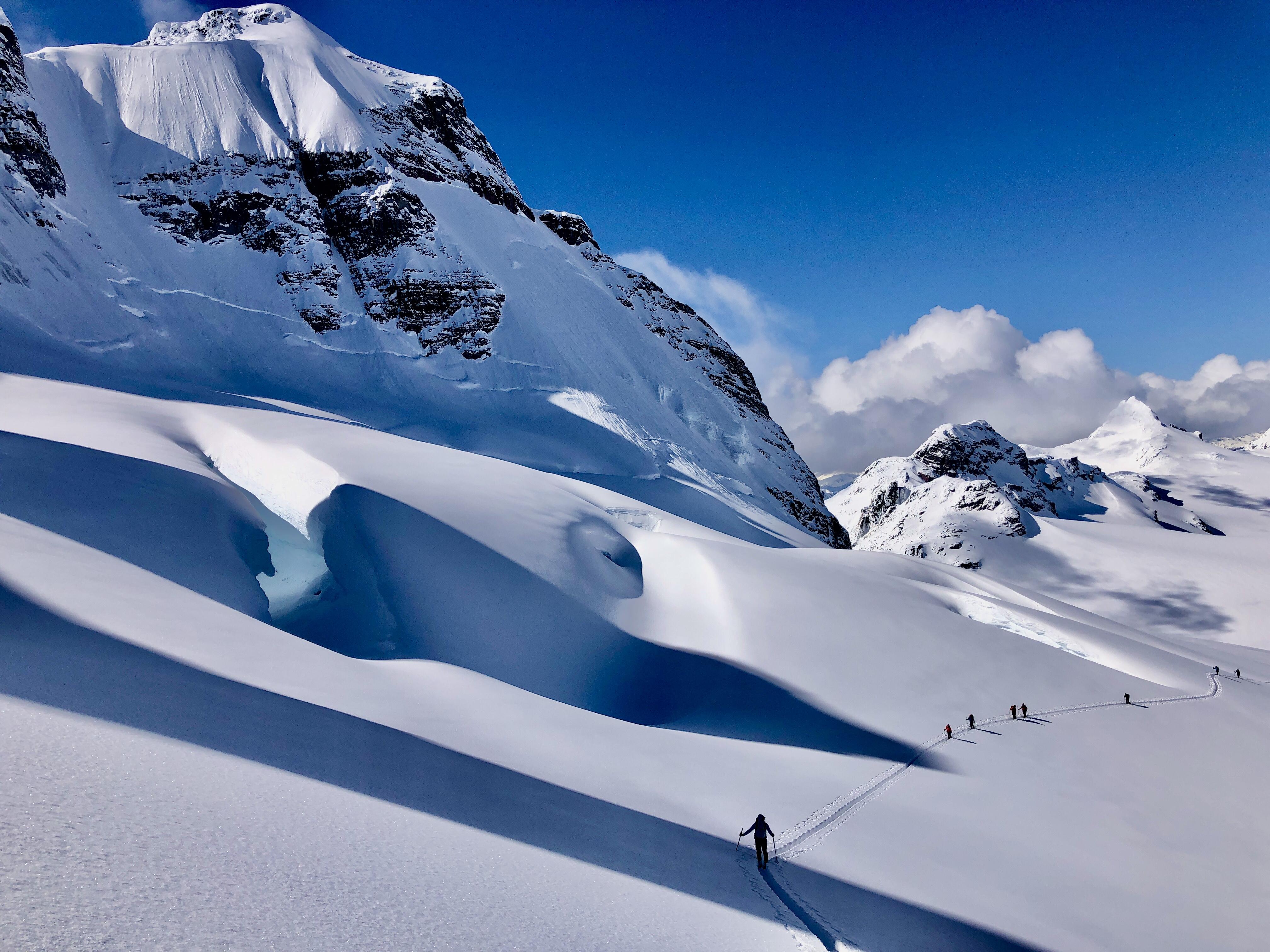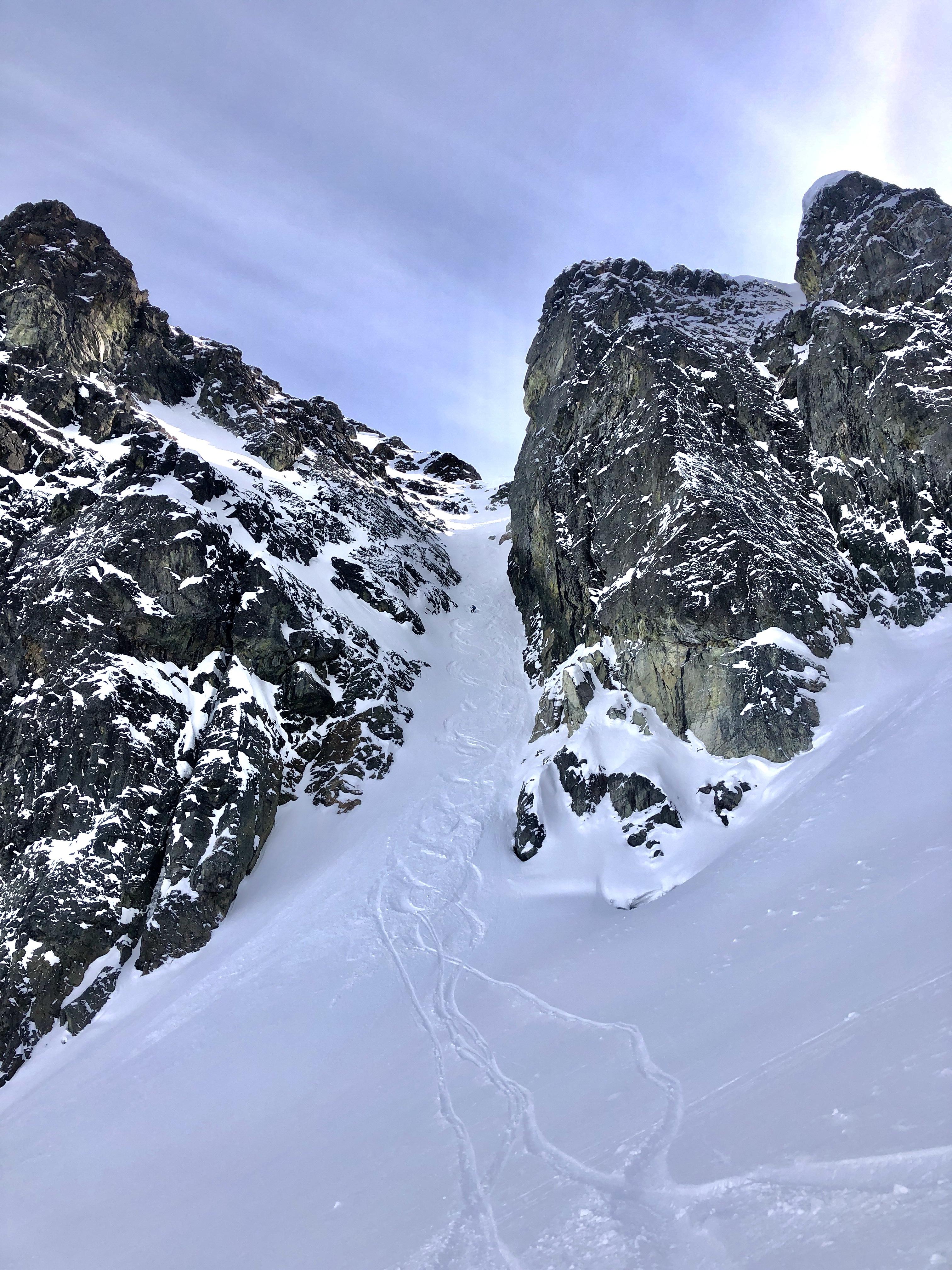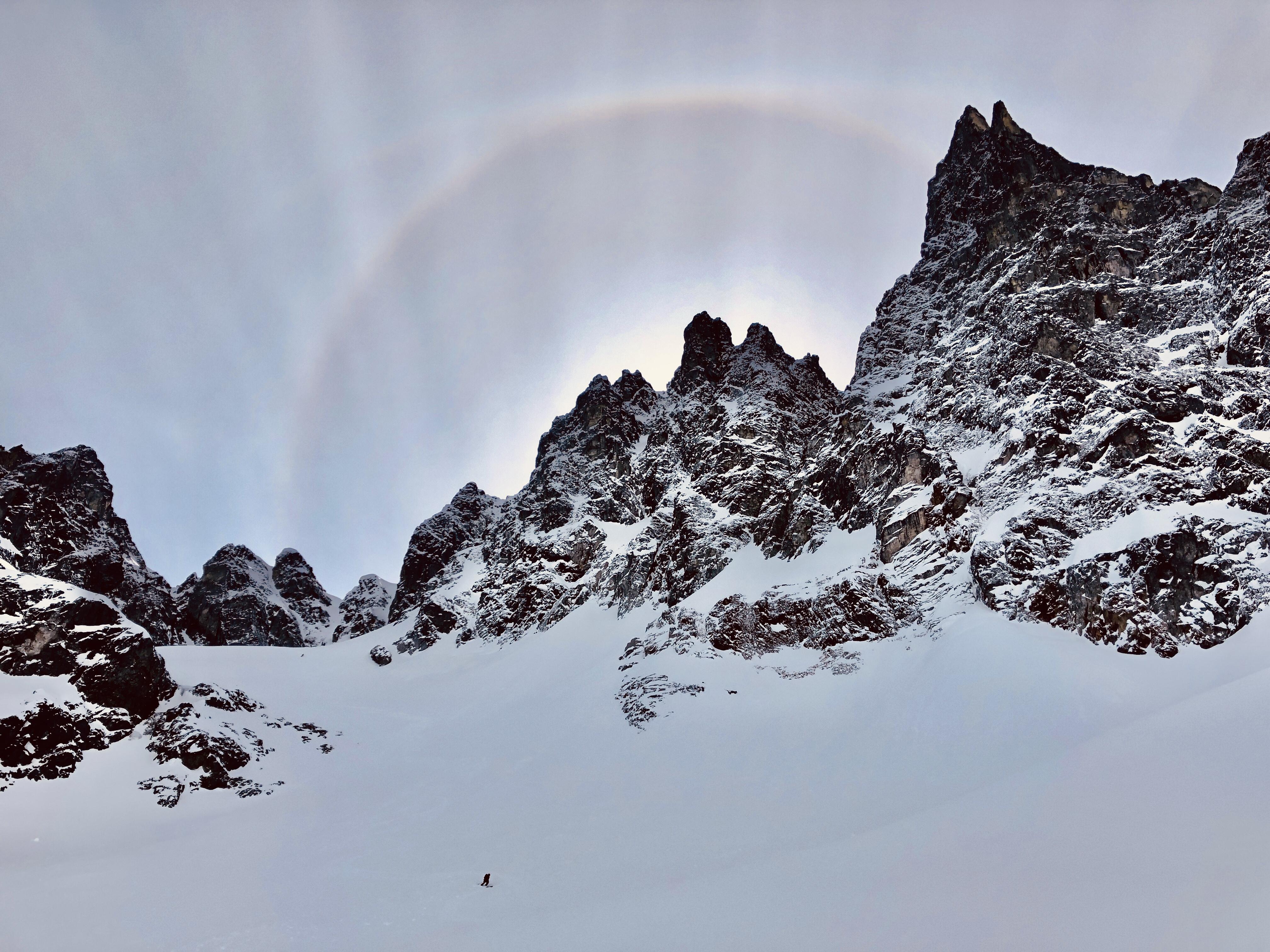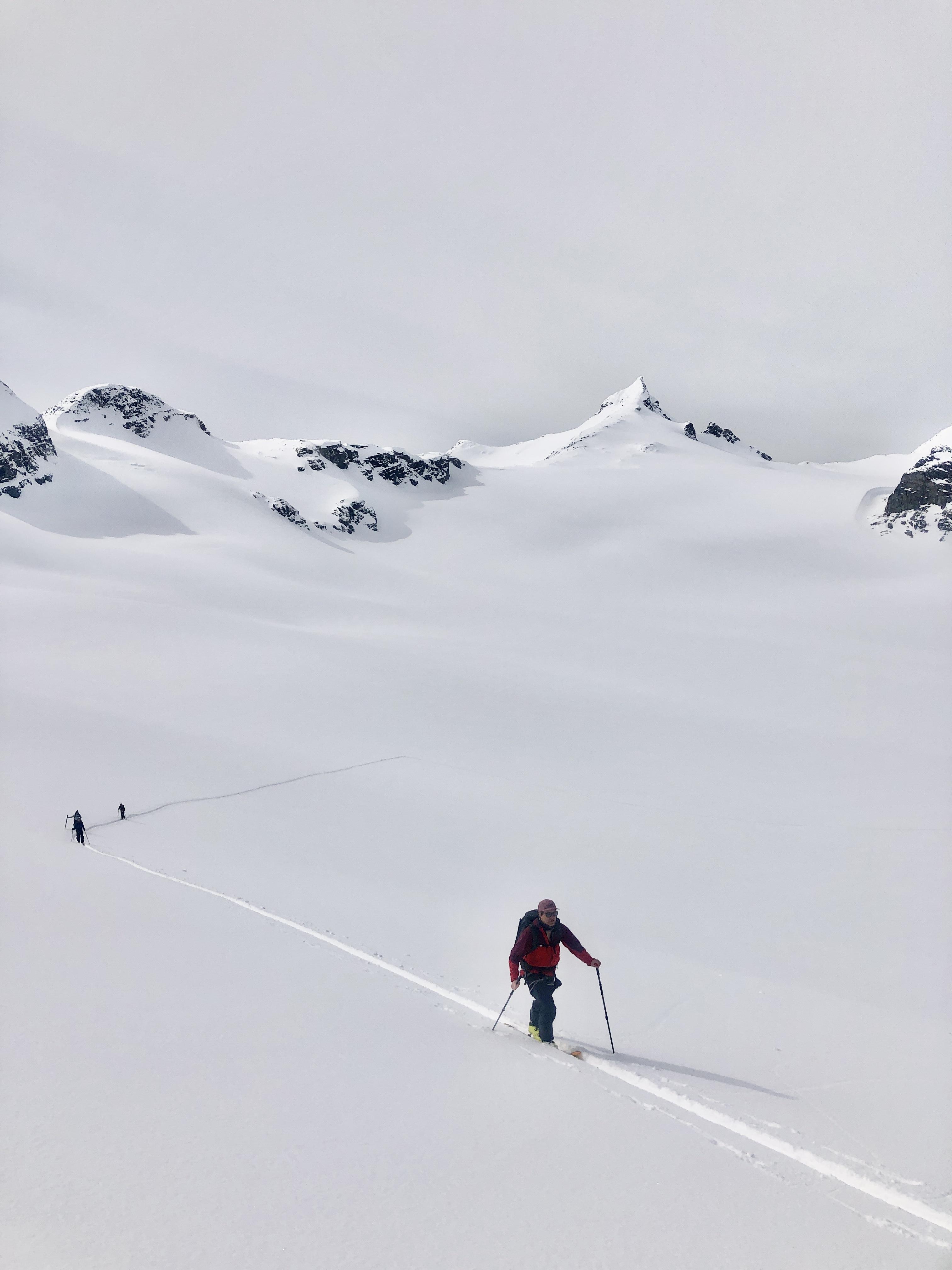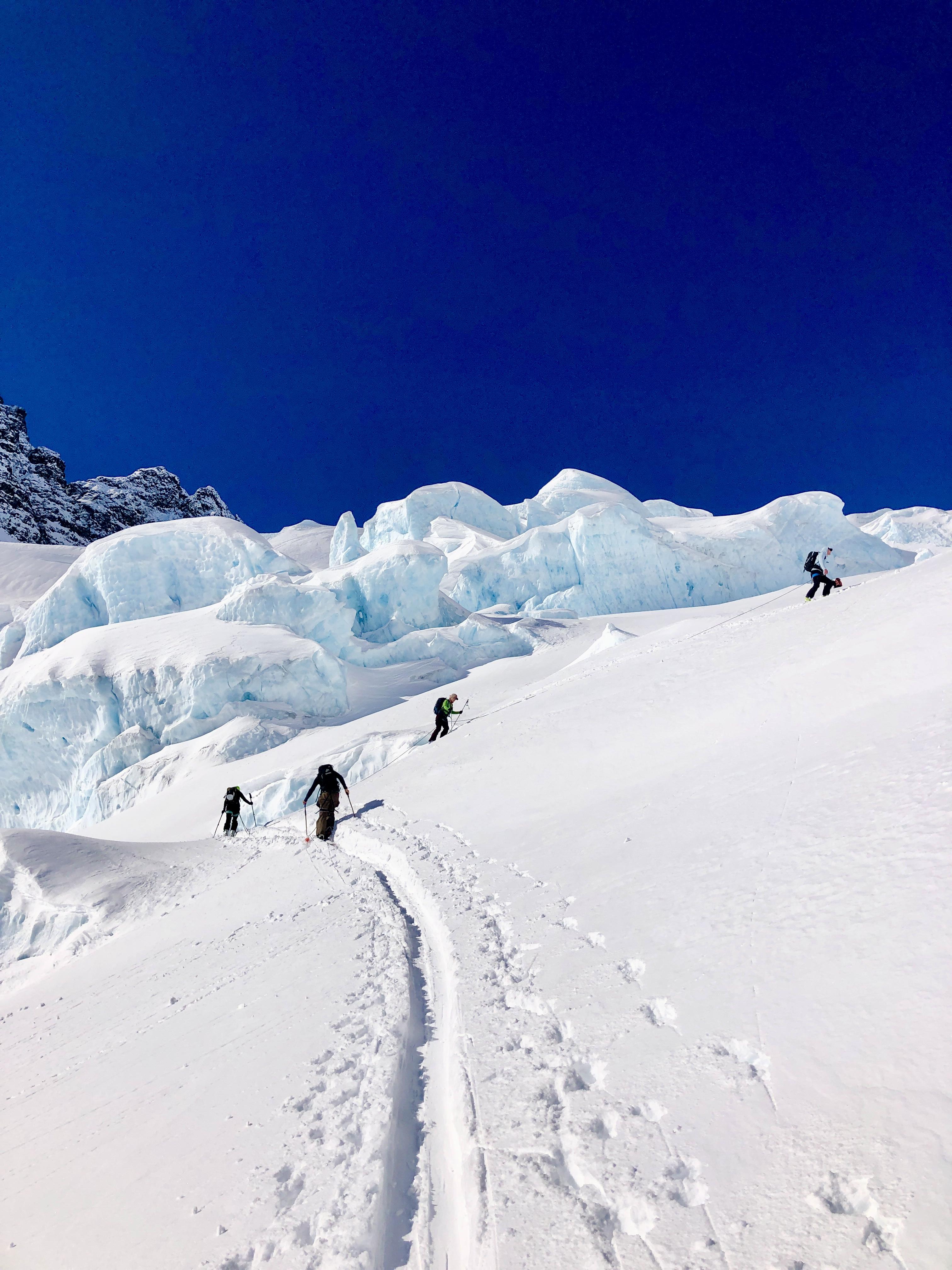 Source: Mountain Conditions