Howard Douglas / Eagle Basin (SSV)
Good run up Howard Douglas today. Started with first gondola at 8am and snow was bullet proof all the way to the col (although col was softening up quite a bit by 11am so we turned around and skipped the summit). Upper ramp was in great shape - bowl had multiple overlapping loose wets from yesterday more than likely. We tried to time our descent and left the ramp at 12:30. Snow was still quite hard and crust was very supportive, but by 1pm on the flats by Fat Boy it was breaking down and snow was quite moist. Saw a size 2 on the backside of Galaxy Ridge (E facing) around 10:30 that started as loose wet then triggered wet slab - but that was on the backside of the col. Ski crampons required - boot crampons useful but we made due without them. Beauty of a day out there ...
Snow conditions were: Crusty, Wet, Hard. Weather conditions were: Warm, Sunny. We rode: Alpine slopes, Steep slopes, Sunny slopes. Riding quality was good.
Avalache Conditions: Rapid temperature rise to near zero degrees or wet surface snow. Slab avalanches today or yesterday.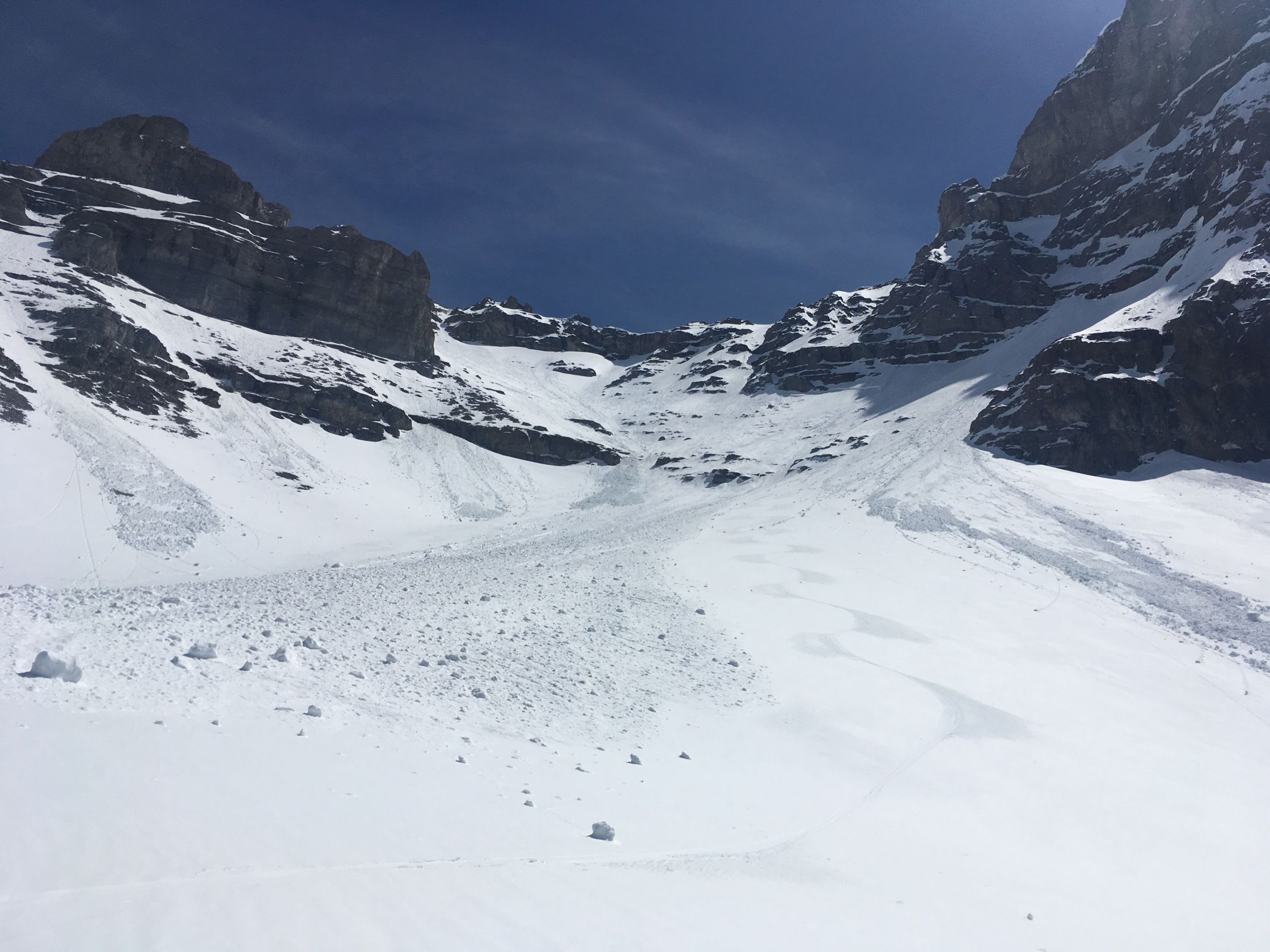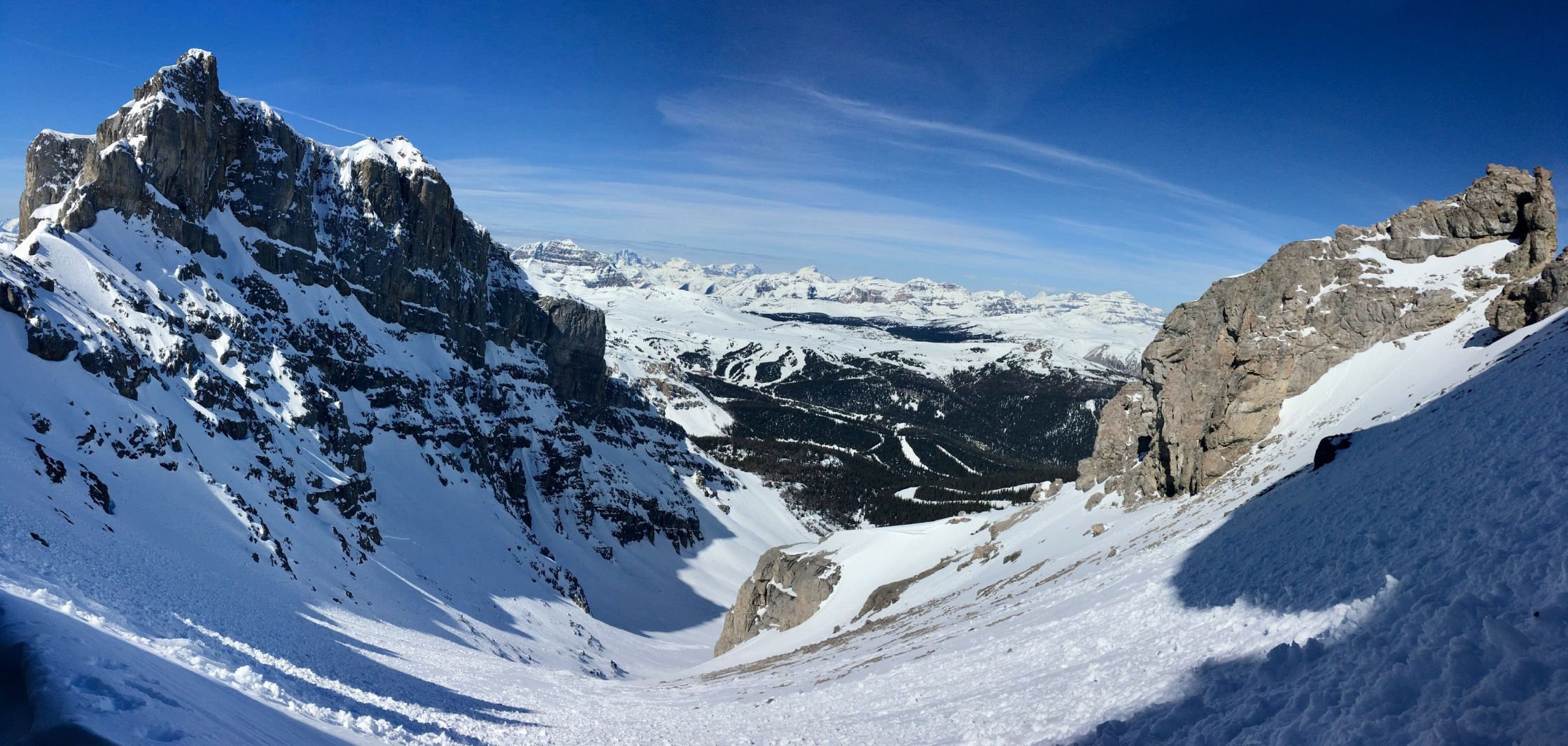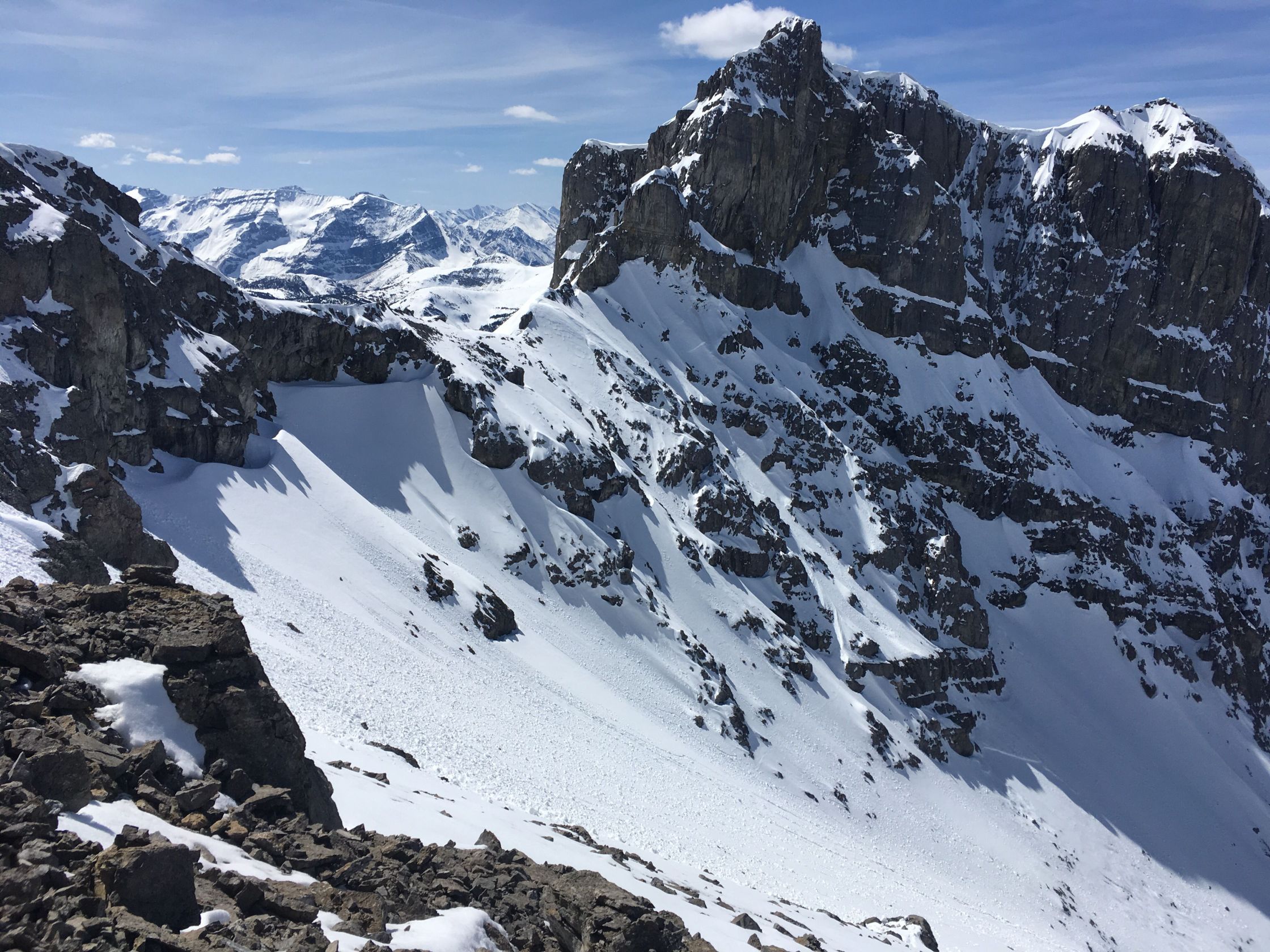 Location
Source: Avalanche Canada MIN