Getting in the back Dore...
Cariboos
mhalik , Thursday 20th February, 2020 7:40PM
Saw this suspected cornice-triggered slab avalanche from the first photo on an east facing slope while sledding into the Dore River area to go skiing. Looks like very wide propagation! We dug a quick pit halfway up our intended ski run around 1500m on a north west facing slope in an avalanche path. We found no weak layers or surface hoar in the area aside from some small hoar crystals growing on the surface that were around 3mm in size. A rain crust was down about 65cm but the snow around it was well bonded and did not react in our snowpack test (CTN). There were also some loose wet avalanches on southerly facing slopes that were likely triggered during the warming in the afternoon yesterday (last photo). We skied the track of a large avalanche path but turned around at treeline around 1700m because the snow was getting wind affected up there and we were worried about windslabs higher up. The snow below was perfect powder and made for some great skiing.
Snow conditions were: Powder. Weather conditions were: Sunny. We rode: Steep slopes. We avoided: Alpine slopes. Riding quality was amazing.
Avalache Conditions: Rapid temperature rise to near zero degrees or wet surface snow. Slab avalanches today or yesterday.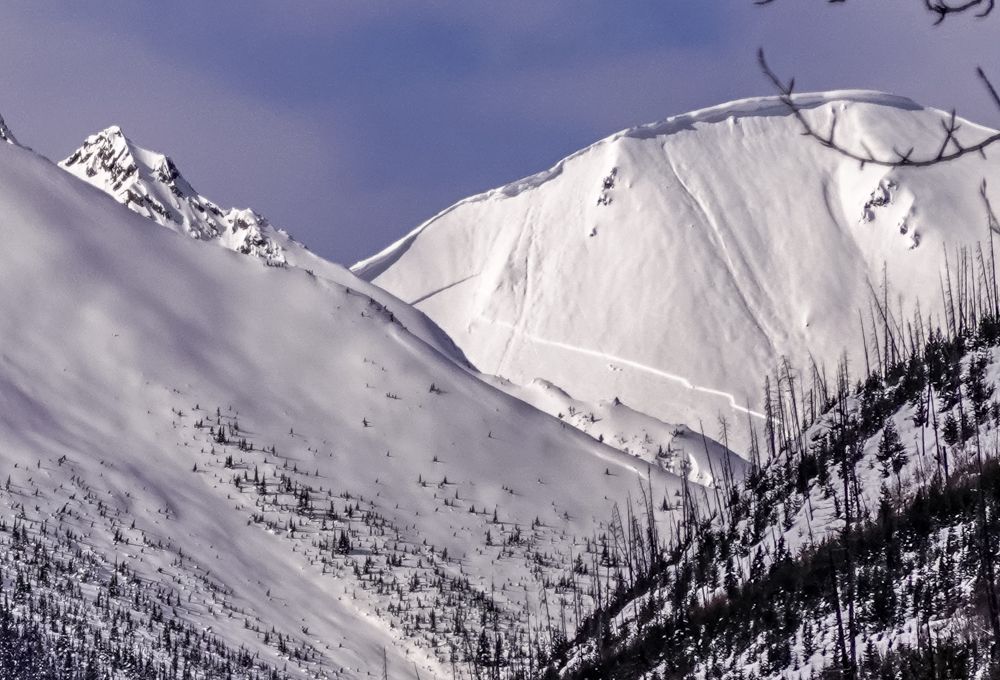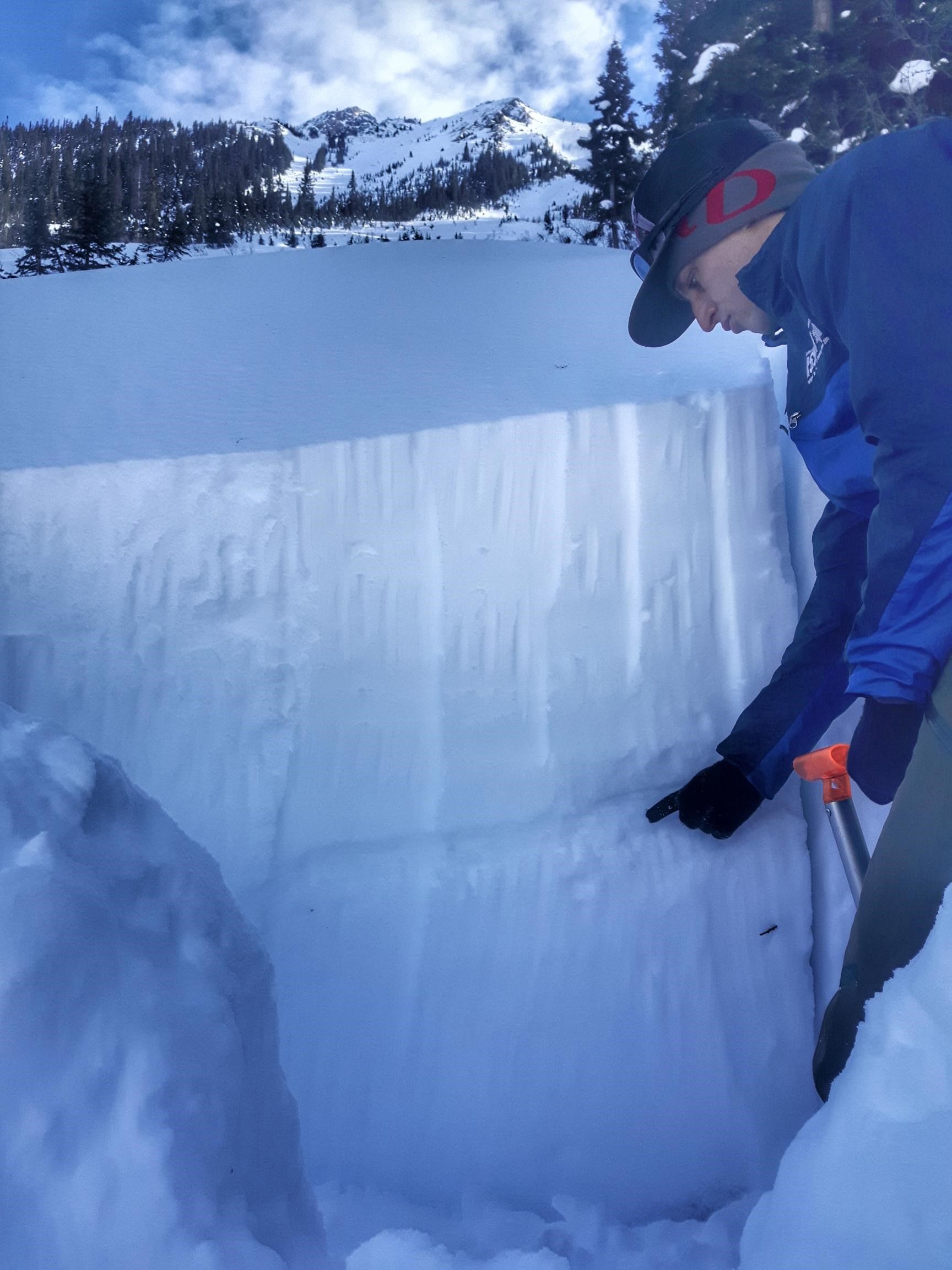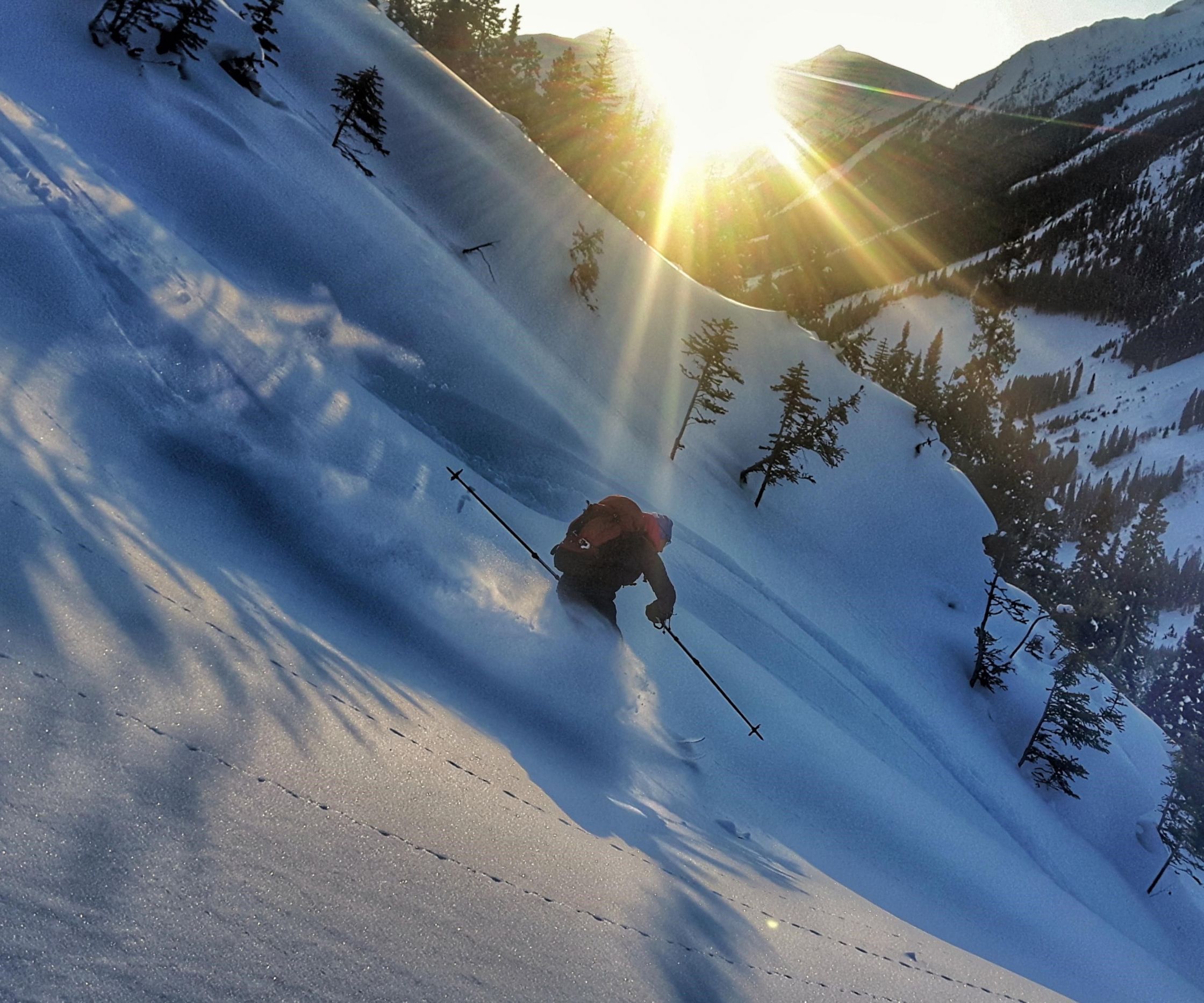 Location
Source: Avalanche Canada MIN