King Trench - Ski Mountaineering
Mount Logan
Hi all,
I guided a successful Mount Logan ascent from May 18 to June 2, 2022.
Our group of 4 ski mountaineers, composed of 1 guide and 3 guests, ascended Canada's highest peak via the King Trench route and summited on May 30th. We accessed basecamp from the Silver City airstrip in Southwestern Yukon aboard a ski plane with Icefields Discovery. We had to wait 3 days to fly in due to mechanical issues however, there were no delays on our flight out. During our expedition, we traveled from 2750m to 5960m on the Quintino Sella Glacier, King Trench, Prospector Col and Summit Plateau areas on route to the main summit.
The weather cooperated and allowed us to progress upwards close to our scheduled itinerary. We arrived at basecamp to roughly 30cm of evenly distributed new snow. This made progressing to Camp #1 (3350m-King Trench) and Camp# 2 (4100m- King Col) a little slower than normal however, the calm and clear weather conditions we experienced on the lower half of the mountain made for spectacular views and good skiing. Temperatures on this section were in the -15C range overnight and -5C range during the day. Progressing to Camp #3 (4900m-Footbal field) and Camp #4 (5250m-Summit Plateau) also went well and close to our acclimatization plan. Thanks to generally clear skies and cold temperatures with steady overnight lows in the -25C range. An arctic outflow was the dominant weather pattern from May 24-30. During that time, we experienced some strong northerly winds at ridge top. On top of creating some reverse loading and uncomfortable wind chill temperatures, this slowed our progress upwards by a few days. We ended up utilizing a camp #3.5 (5250m jump camp) while waiting for the winds to subside before crossing Prospector col (5520m).
Snow coverage and crevasses were overall good this year. Snowpack depth on glaciers was greater than 250cm and increased with elevation. Thinner snowpack areas and more delicate crevasse bridges were observed in some wind exposed locations above 4900m. Caution was required in some tension areas such as the upper King Col ice-fall (4200m) where rapid ice shift can weaken bridges or alter the route in just a few days. This area of the route is changing rapidly and becoming more problematic every year. Options through here were very limited this year. We had to deal with more significant overhead ice-fall hazard (Seracs) along with more complex glacier travel than on previous ascents here. Fingers crossed that is not a trend. A size 2 ice-fall fell on this section sometimes between our ascent and descent (see photo). The previously reported 5025m problem crevasse (see 2019 report) was well filled-in this year with a more normal snow bridge crossing.
Traveling conditions above 5400m consisted of firm previously wind blasted surfaces like sastrugi or ice sculptures. Not very conducive to good skiing or easy interpretation of crevasses alike however, it made for some very nice walking with crampons and ice axe on the final reaches to the summit. We used ski crampons, boot crampons and ices axe in specific locations. Ski crampons were useful for ascending the refrozen head-wall above King Col Ice-fall early in the mornings. They were also very useful for ascending to last 100m to Prospector Col.
Felt great being back in the St-Elias tackling Canada's highest peak after a Covid hiatus! Our success this year is directly related to a strong, fit, and patient group combined with a lucky weather spell. Sticking to our ascent progression (carry high & sleep low) while taking strategic rest days also contributed to it.
Its finally time to switch from ski boots to rock shoes!
Cheers,
David Lussier
acmg mountain guide
summitmountainguides.com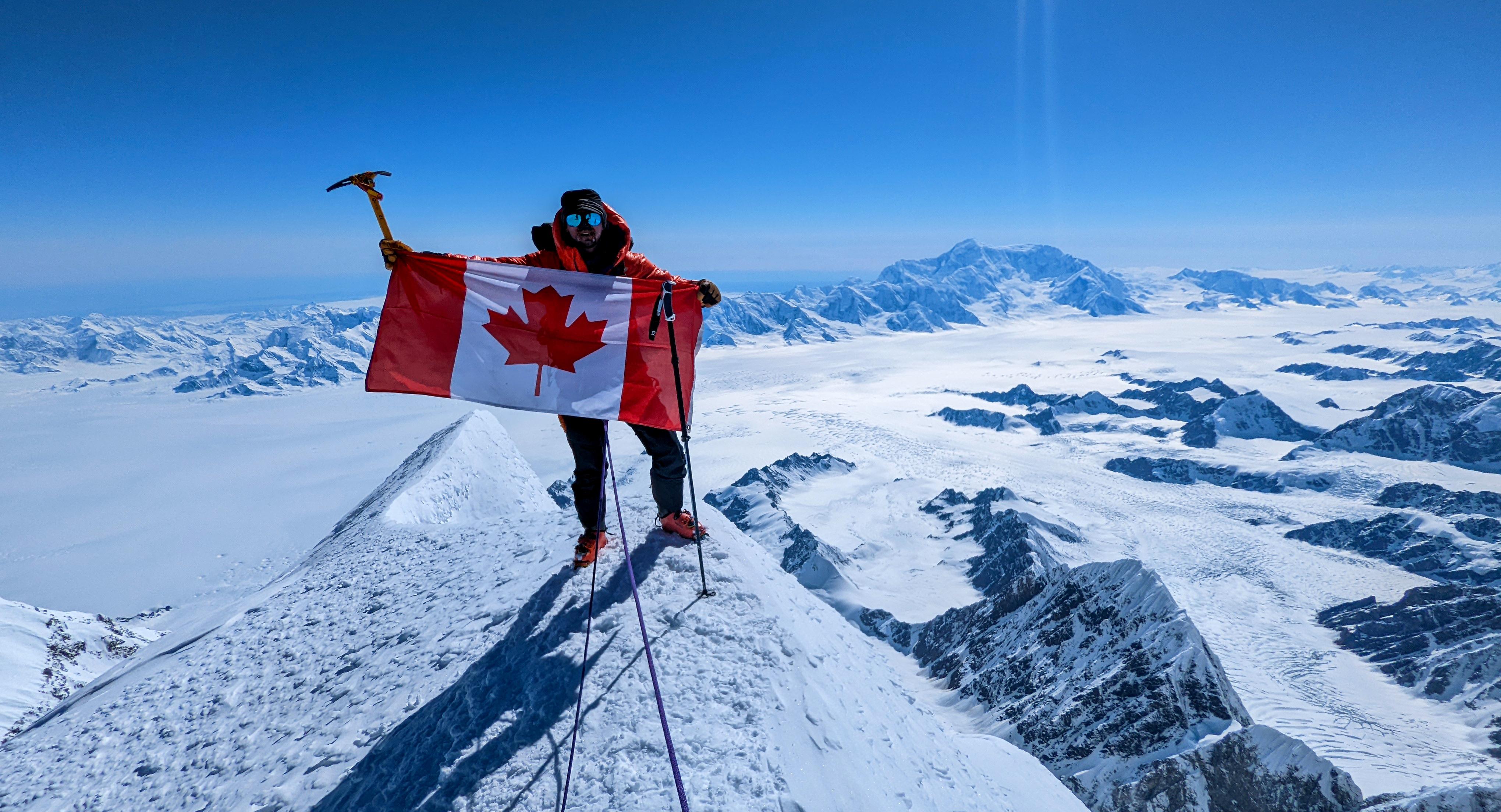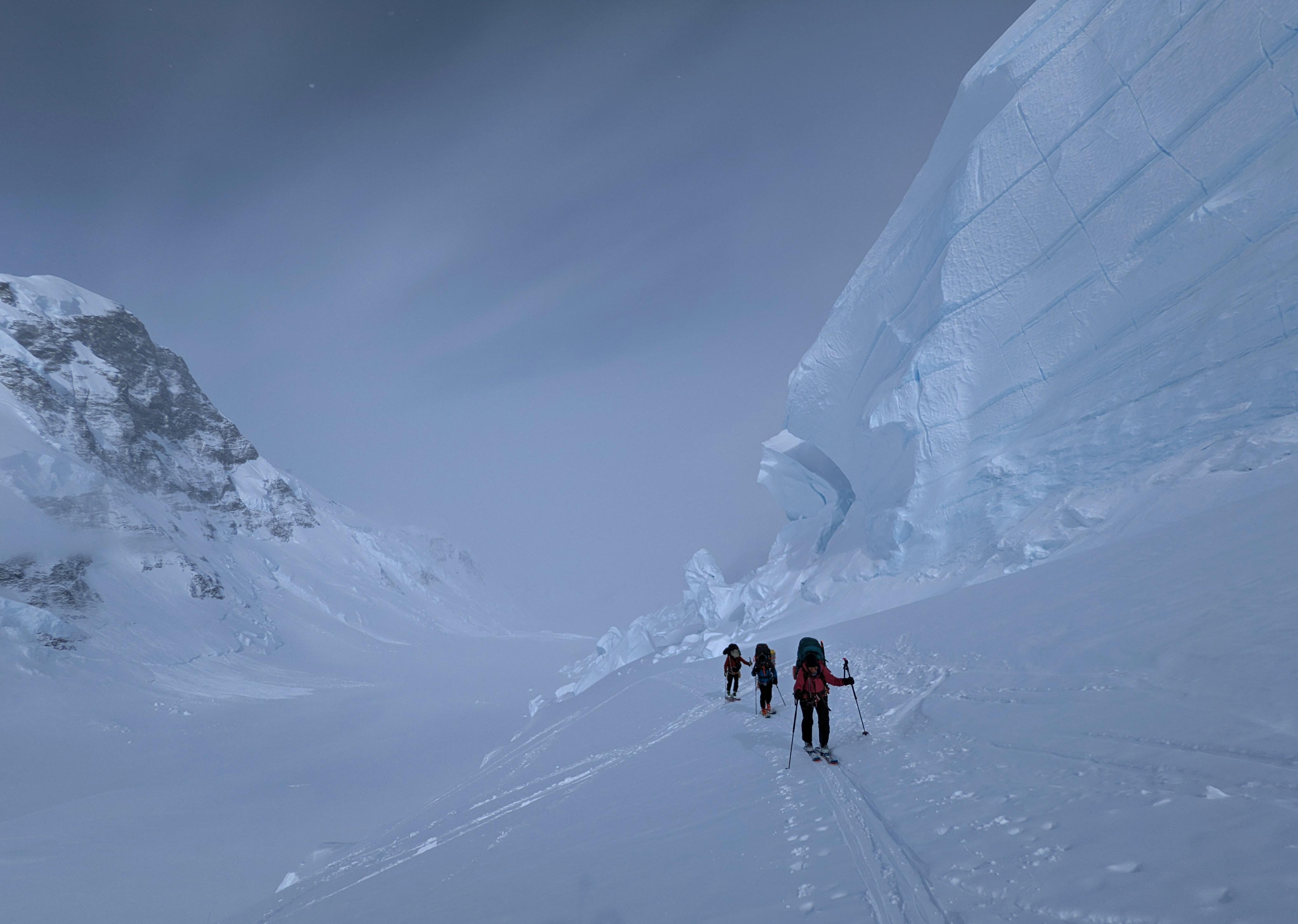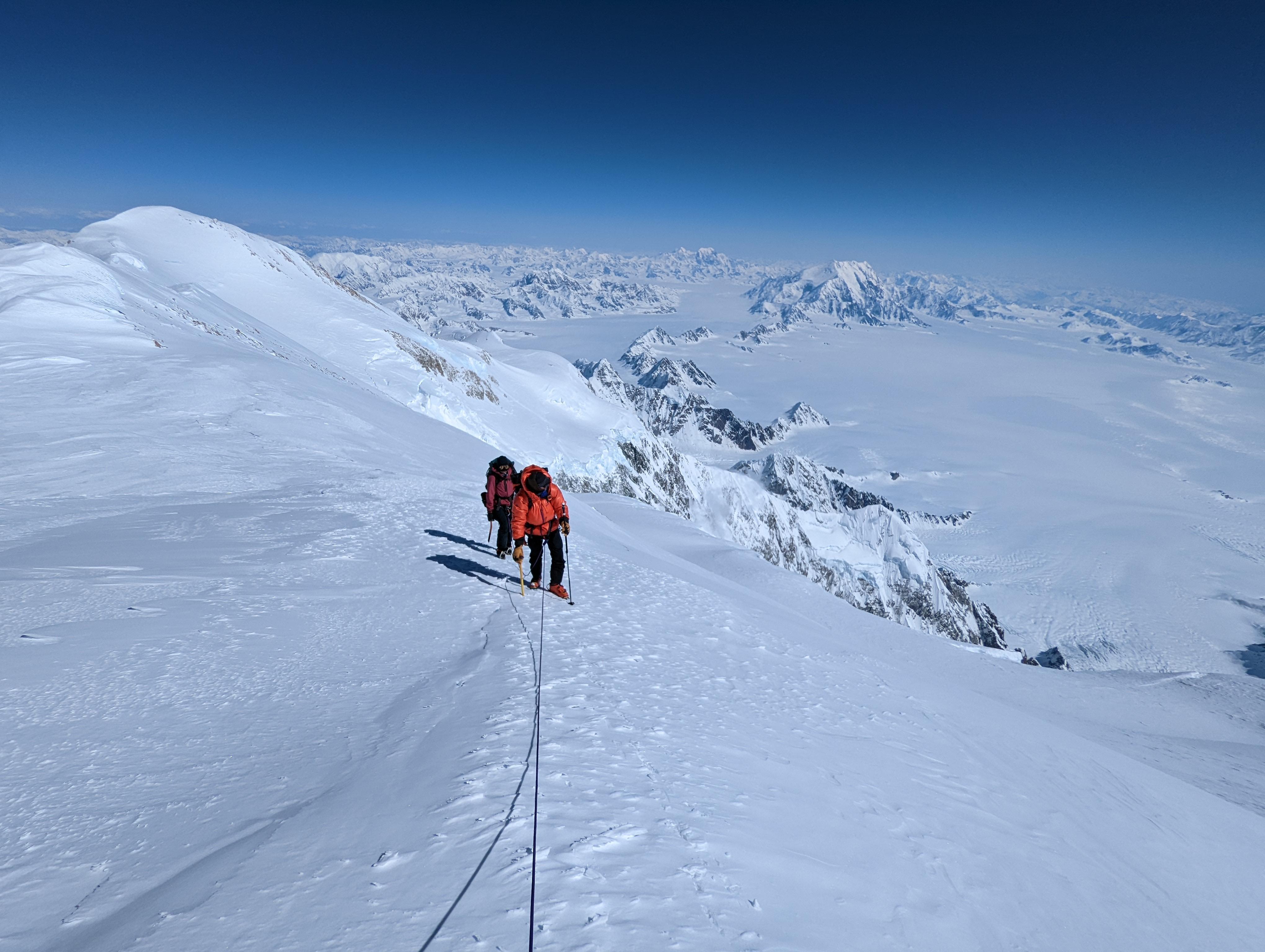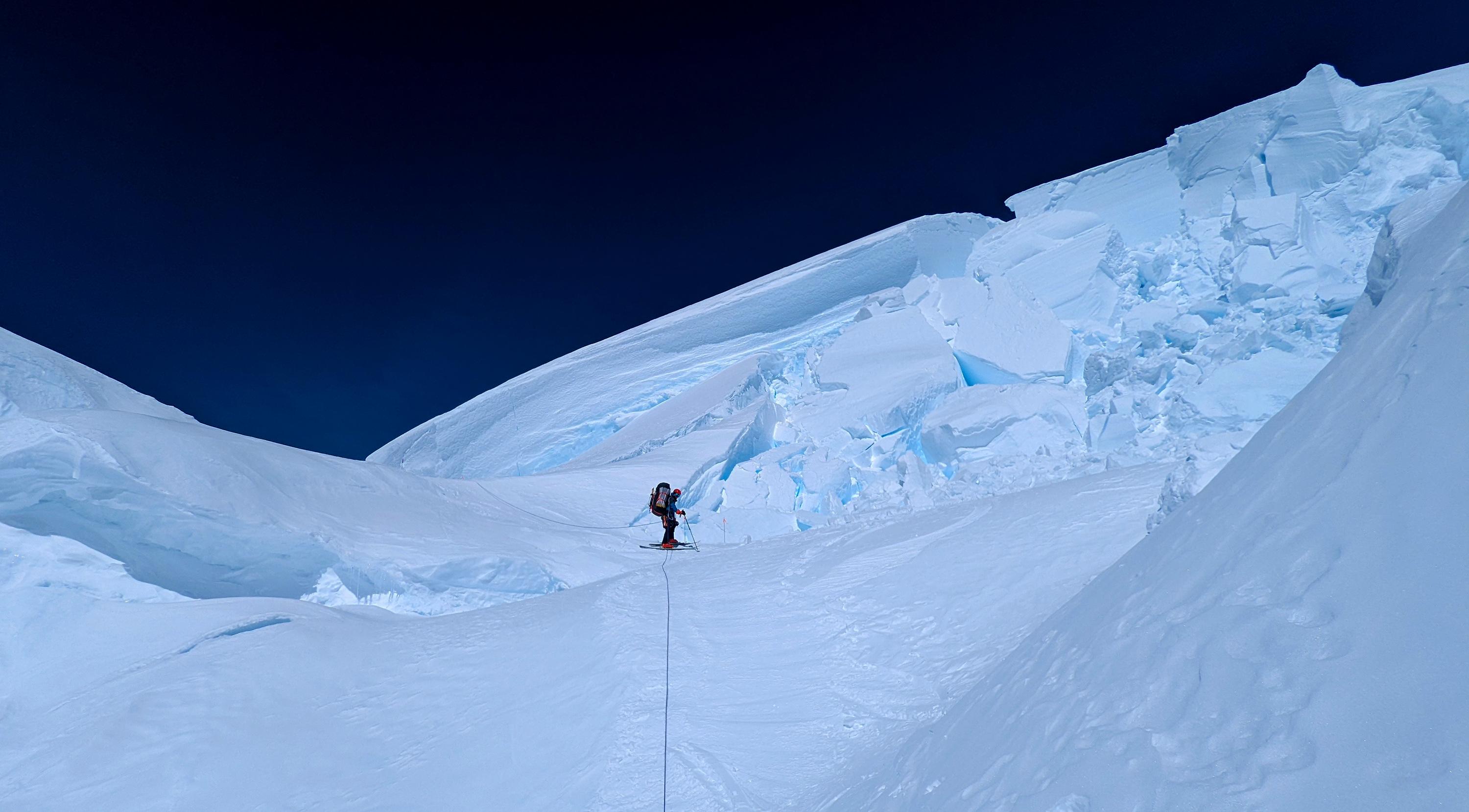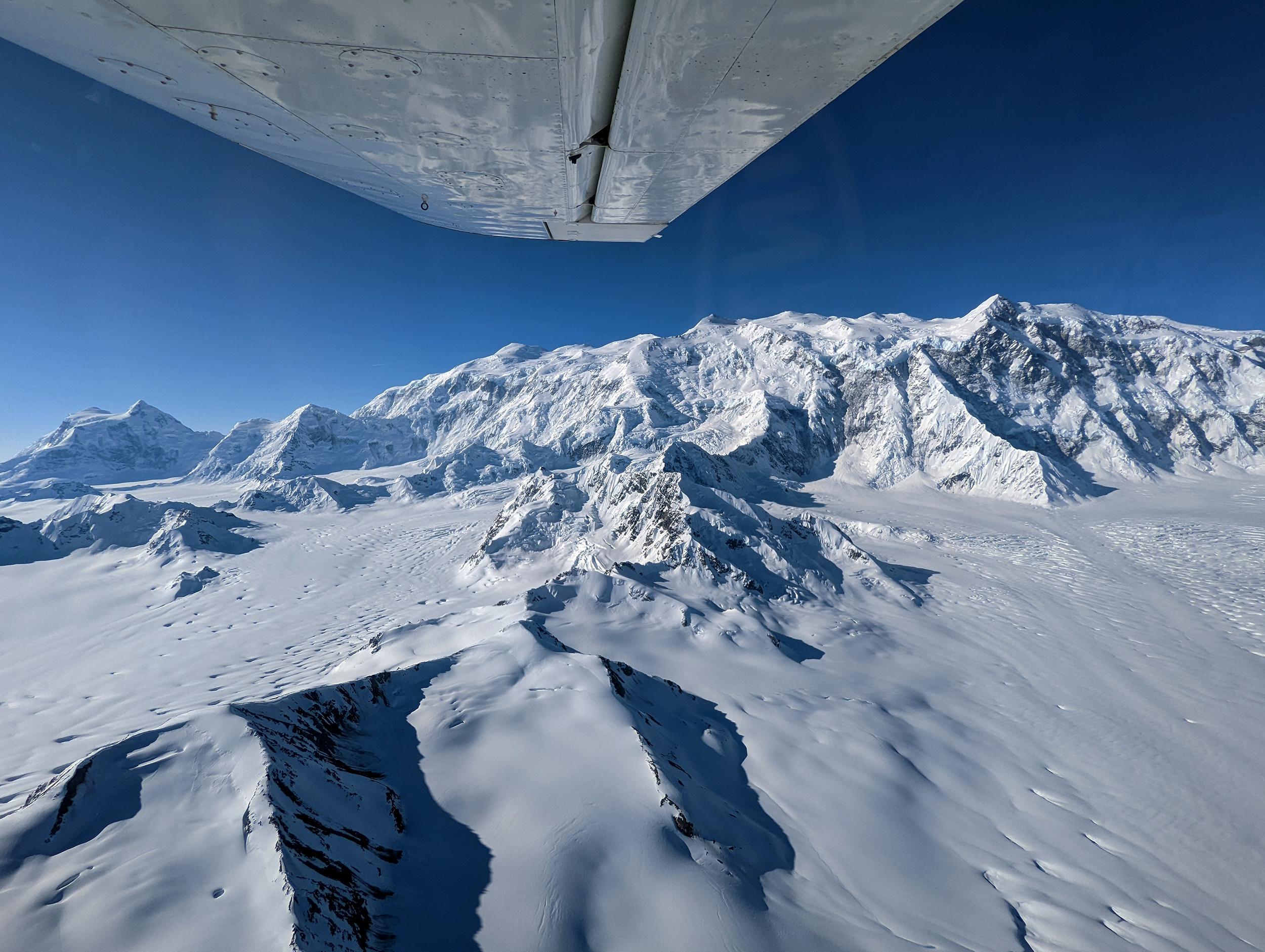 Source: Mountain Conditions