What A Difference A Day Makes
Lizard Range and Flathead
info , Saturday 6th February, 2021 5:55PM
Put a fair amount of miles on the sleds Friday through treeline terrain, winds were moderate to strong covering tracks within 10 minutes (photo 1), but no avalanches observed even on wind loaded convex rolls with deep sled cutting. Snow quality was soft powder snow (photo 2). Rode same terrain today, -7C, moderate to strong winds, 5cm new snow and multiple natural avalanches observed on same slopes sled cut yesterday (photos 3 & 4).
Snow conditions were: Deep powder, Wind affected. Weather conditions were: Stormy, Windy. We rode: Mellow slopes, Dense trees, Steep slopes, Open trees. We avoided: Alpine slopes, Convex slopes. Riding quality was good.
Avalache Conditions: 30cm + of new snow, or significant drifitng, or rain in the last 48 hours. Slab avalanches today or yesterday.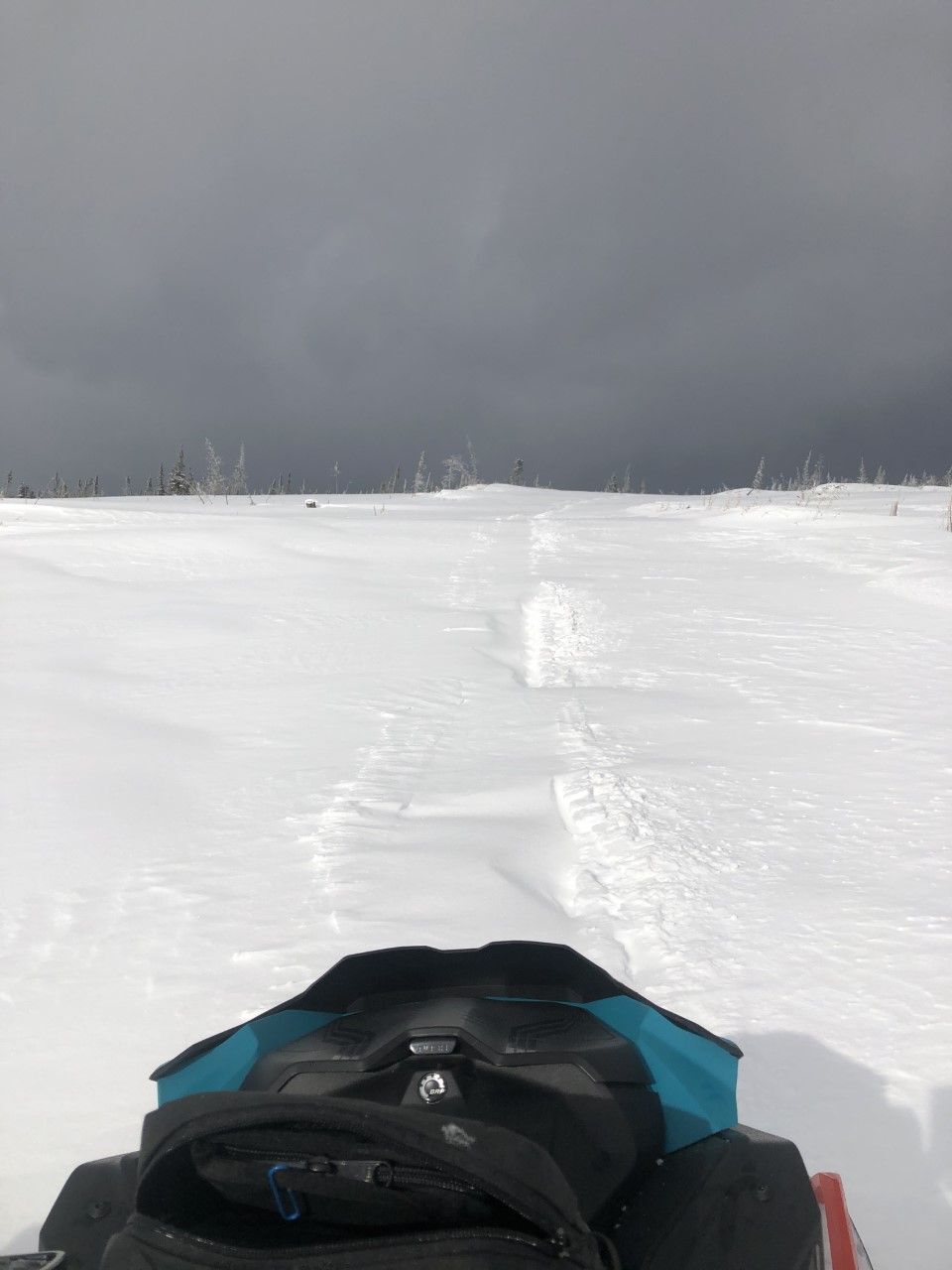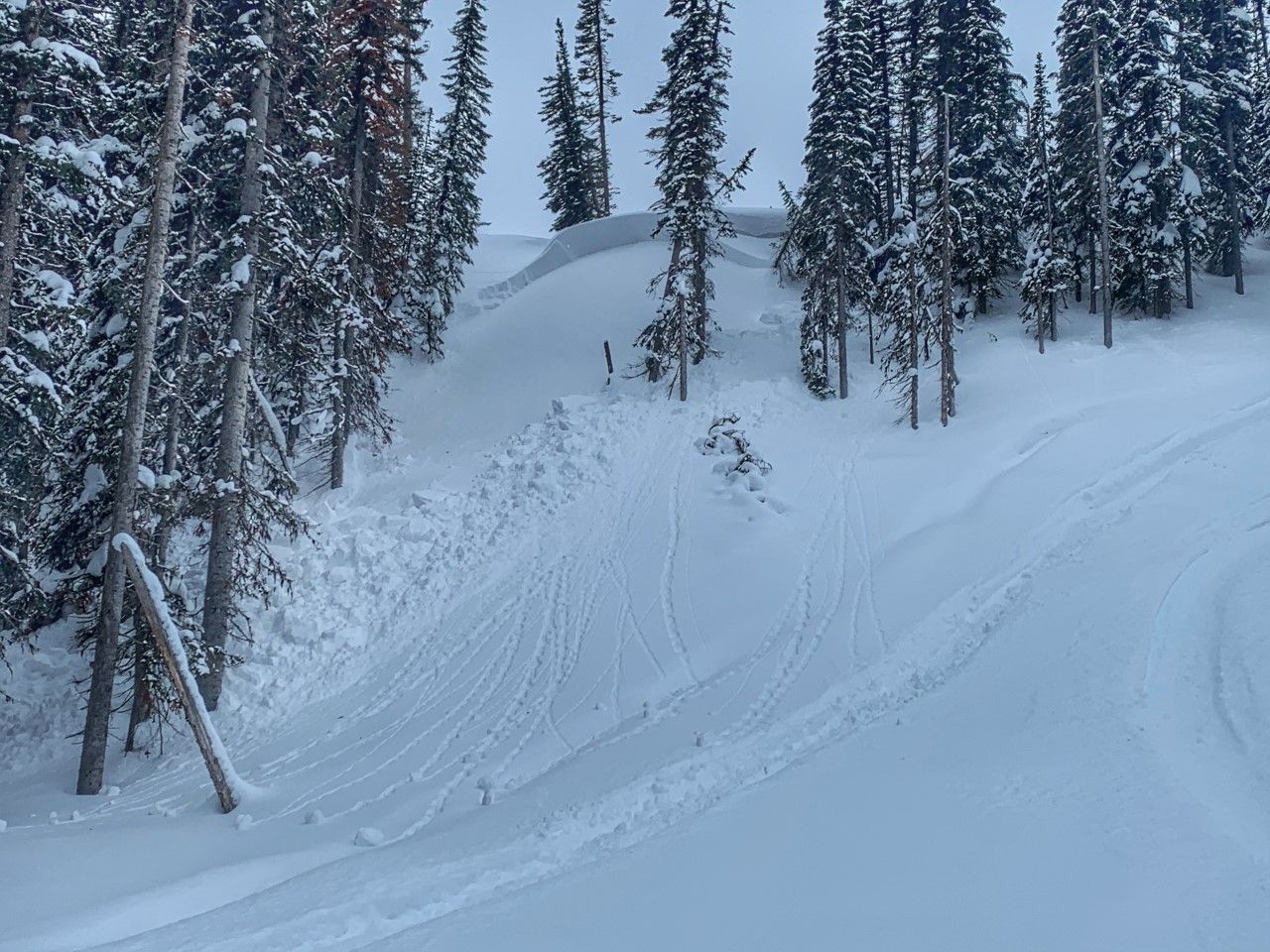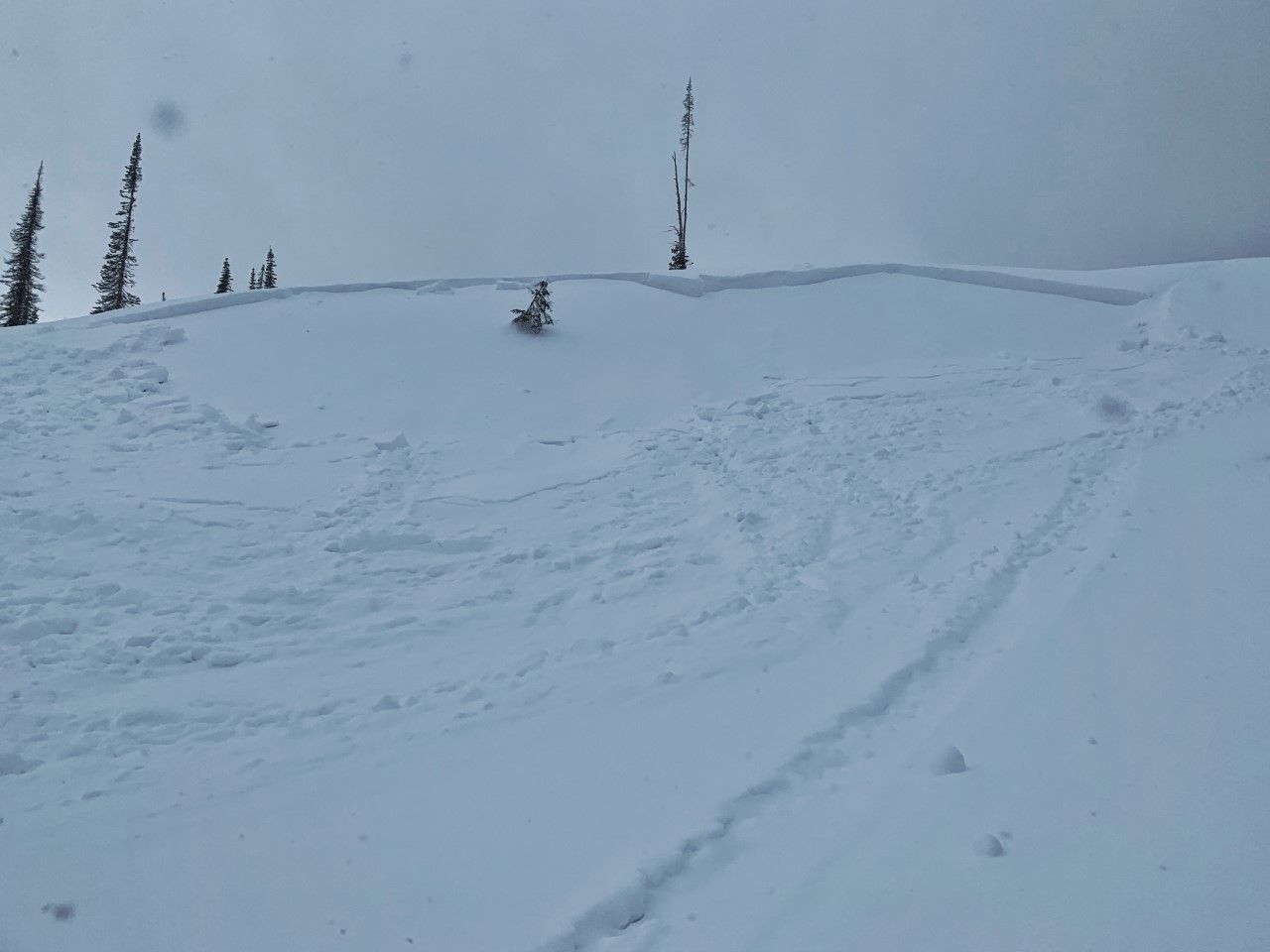 Source: Avalanche Canada MIN