Brockton Point - Pump Peak
Skied up Seymour winter trail with the hordes Sunday morning. Wow! are there ever a lot of people out there these days and tons of newbies in the mix. Thin but fairly supportive surface crust pretty much everywhere with ski pen of about 5cm. Start of surface hoar buildup observed on many aspects. Warm sunny conditions for part of trip with solar exposed aspects on the verge of melting. Pinwheeling on large solar exposed south face of Pump Peak. Dug pit at 1240m elevation about 100m west of the main trail near the top of the minor bump between Brockton Point and Pump Peak. 15 degree S aspect slope. HS = 3.60m. ECT produced no results. Resorted to shovel shear of the column and it took a big pull but it finally sheared cleanly at 120 cm on the persistent buried hard crust layer. Some skiers were cranking some nice turns on Pump and lots of others struggling.
Snow conditions were: Crusty, Wind affected. Weather conditions were: Warm, Cloudy, Sunny. Riding quality was ok.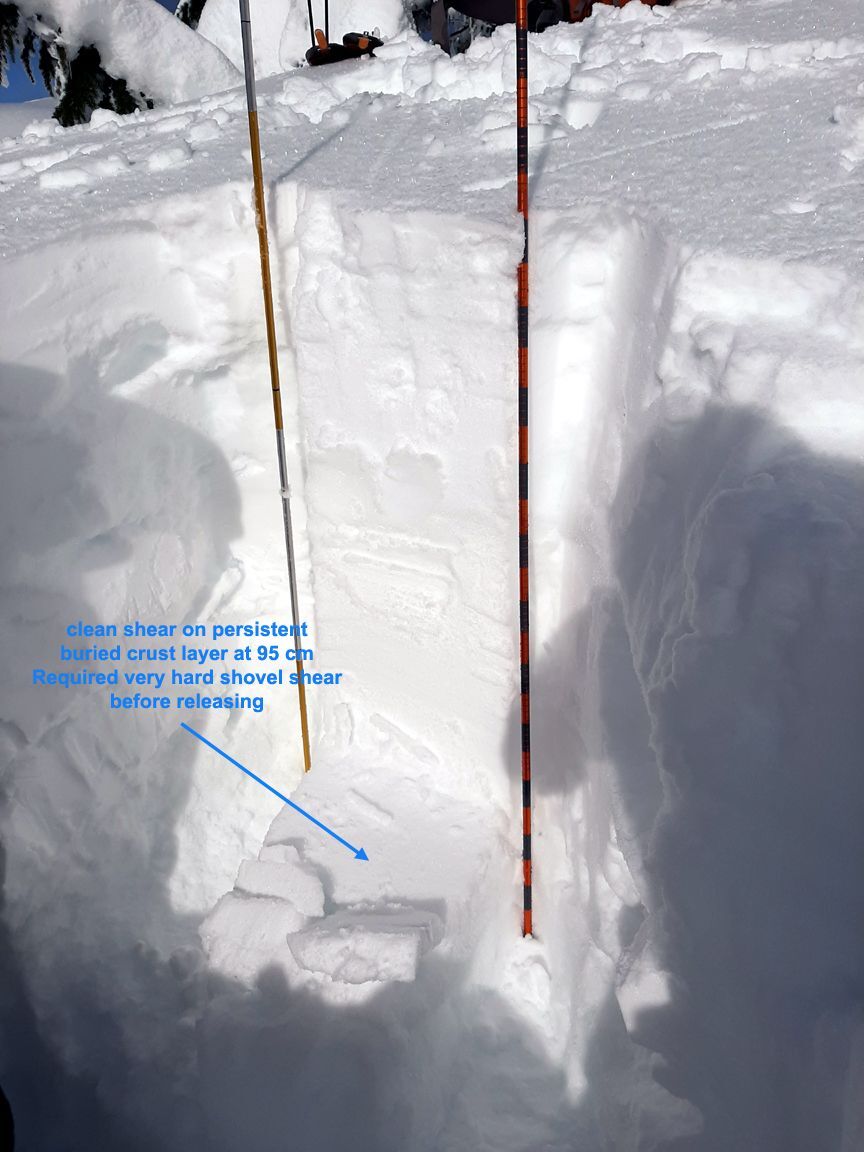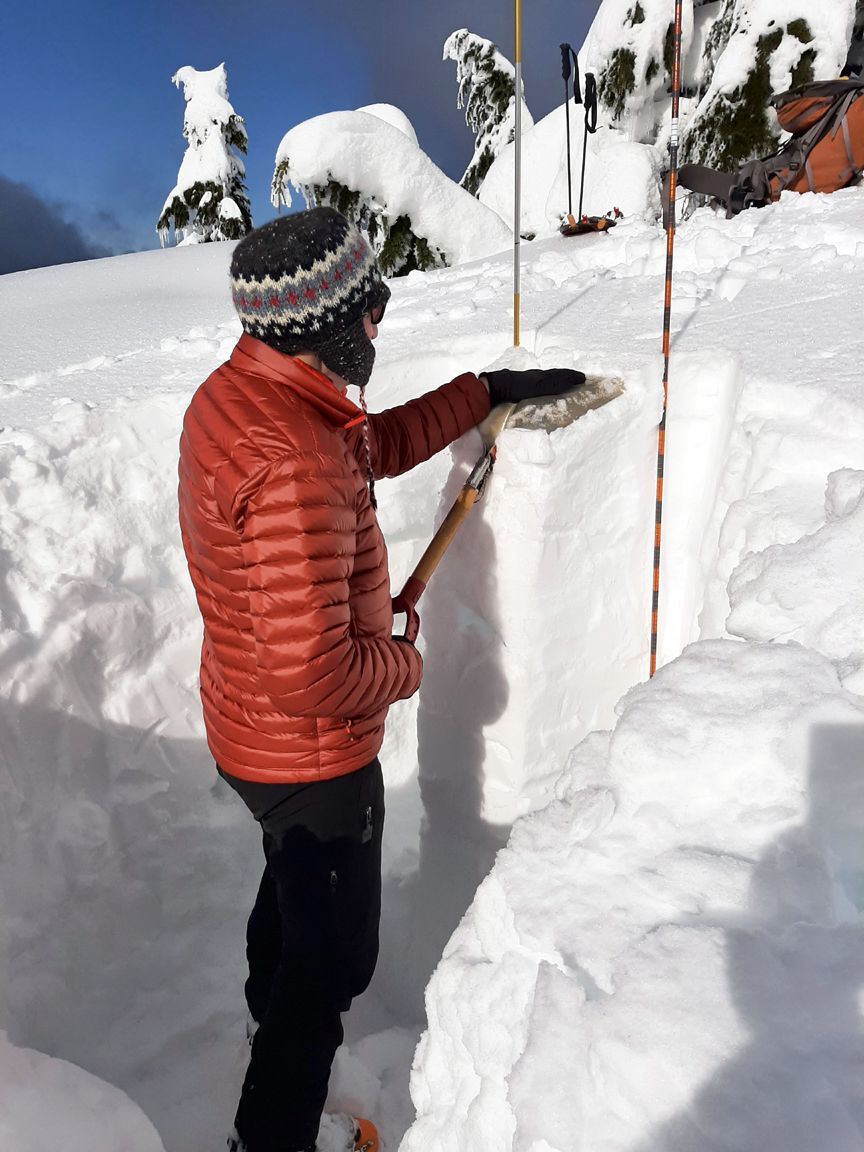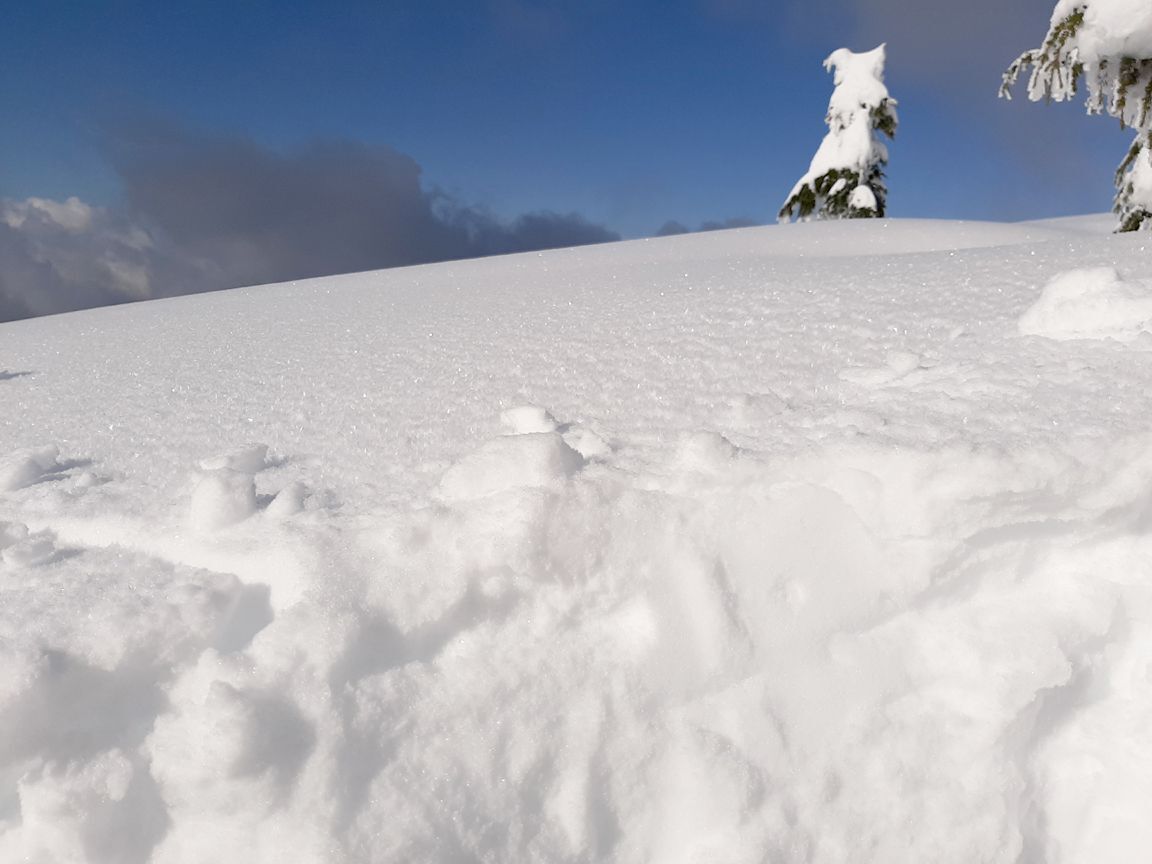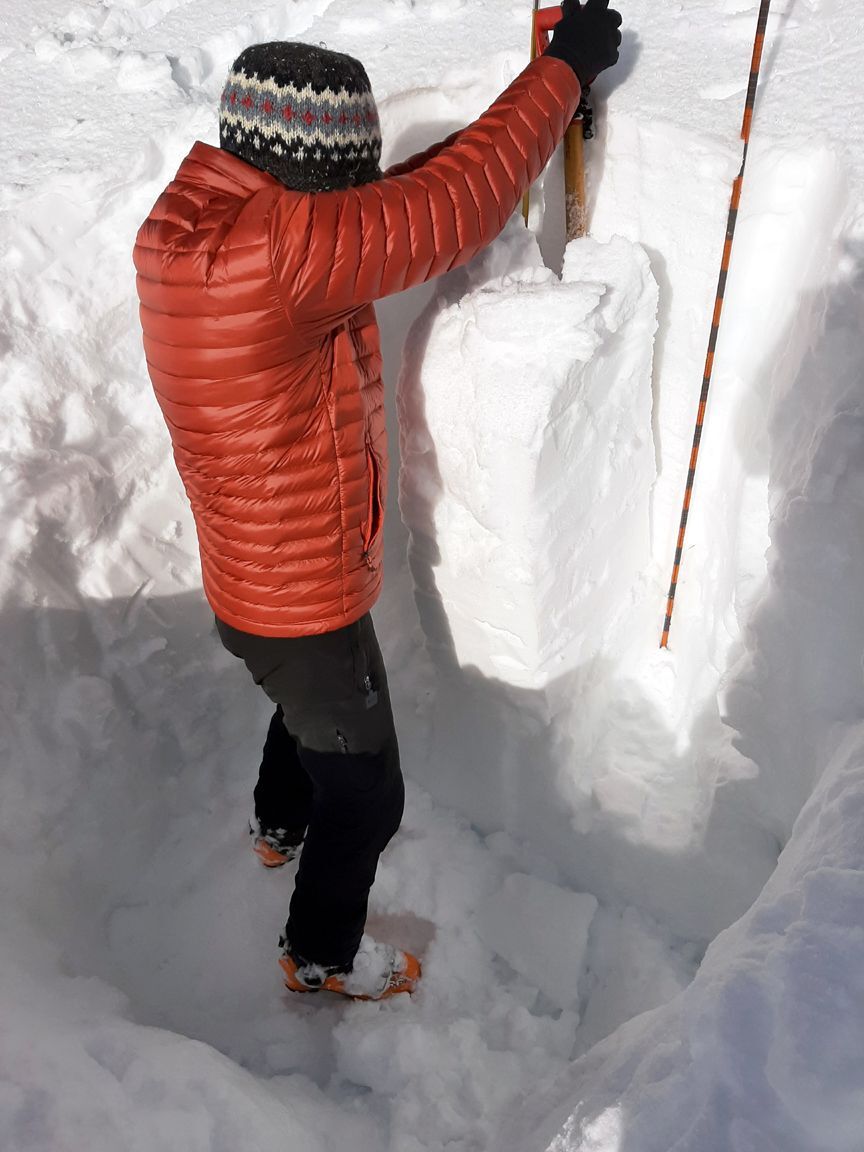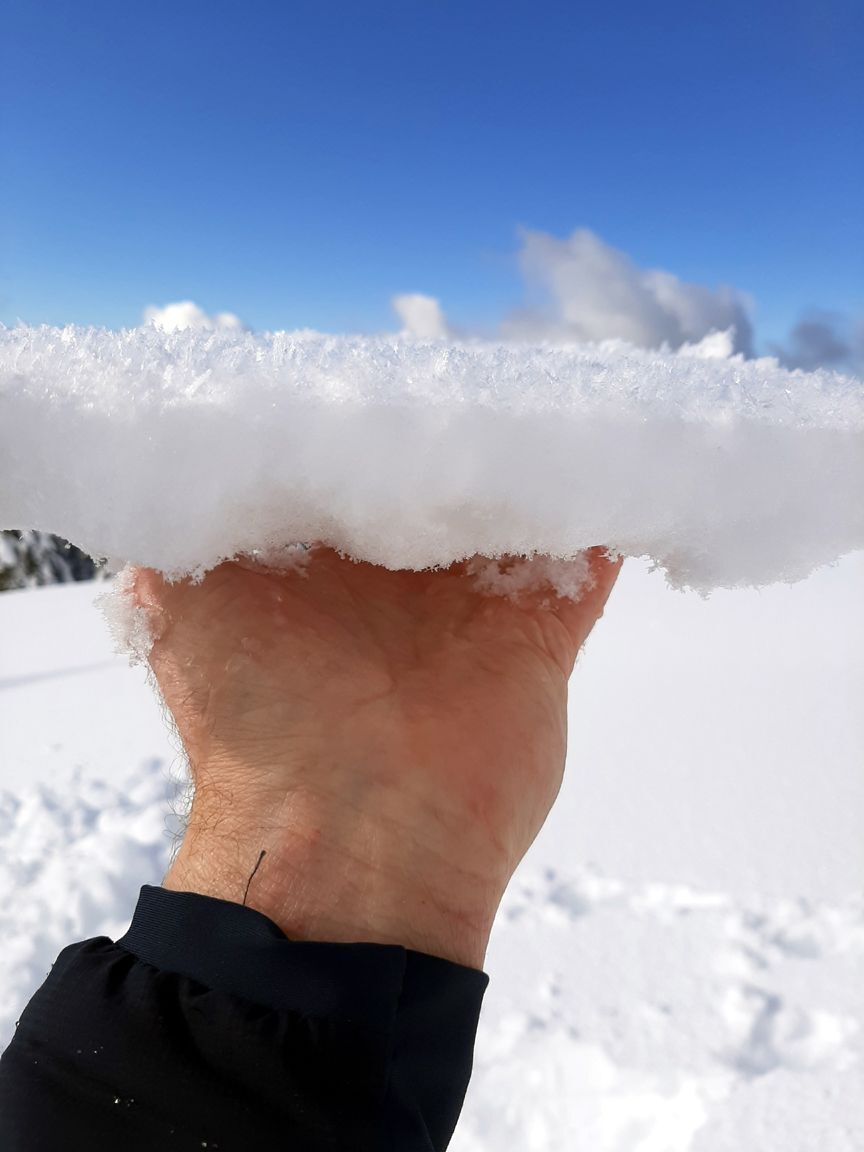 Source: Avalanche Canada MIN