Icefall Traverse April 17-23rd
Icefall Lodge
I spent the last 7 days traversing through some spectacular terrain with some local folks on the Icefall Traverse in the Rocky Mountains, guiding for Icefall Lodge. This traverse starts from the Mons Icefield spending a total of 6 nights at 5 huts (Mons Hut, Lyell Hut, Alexandra Hut, Icefall Lodge and the Rostrum Hut). As we didn't have to carry sleeping bags or much food, we were able to move fast and manage a few summits over 3000m along the way; Mons Peak, Division Peak, Edward Peak (Lyell 2) and Mt Kemmel.
Weather:
We had a mixed bag of weather, from very cold conditions (-15 and 40-60kph winds) to +5 and sunny in the alpine. 2-4cm fell yesterday, and 5cm April 18th.
Avalanches:
We had a large avalanche cycle on April 17th due to warm temperatures, including a size 4 in Lyell Creek that probably occurred this day . The rest of the week was pretty stable with cooler temperatures and very few avalanches observed.
Snow conditions:
We had almost every snow condition you can think of during the week. As of yesterday we were mostly chasing corn with good freezes down to 1200m. There was still dry powder to be found on shady slopes around 2500m elevation yesterday, although everything higher was wind hammered and scoured. There has been more wind up high this winter than the last few, although cornices aren't too big.
Glaciers:
The snowpack on the glaciers was usually over 320cm deep with well bridged crevasses. Some areas were blown off to bare ice (such as a few places on the north face of Mons Peak), and other areas such as Probe Pass were thin with some weak looking bridges. One of the highlights of the trip was skiing down the Wild West Glacier, which was quite complicated to get through the icefall (thanks for the tracks Crosby Johnston!).
Gear:
We used ski crampons several times, but didn't carry boot crampons or require ice axes for our route.
I hope you enjoy the remainder of the spring ski season!
Alex Geary
Mountain Guide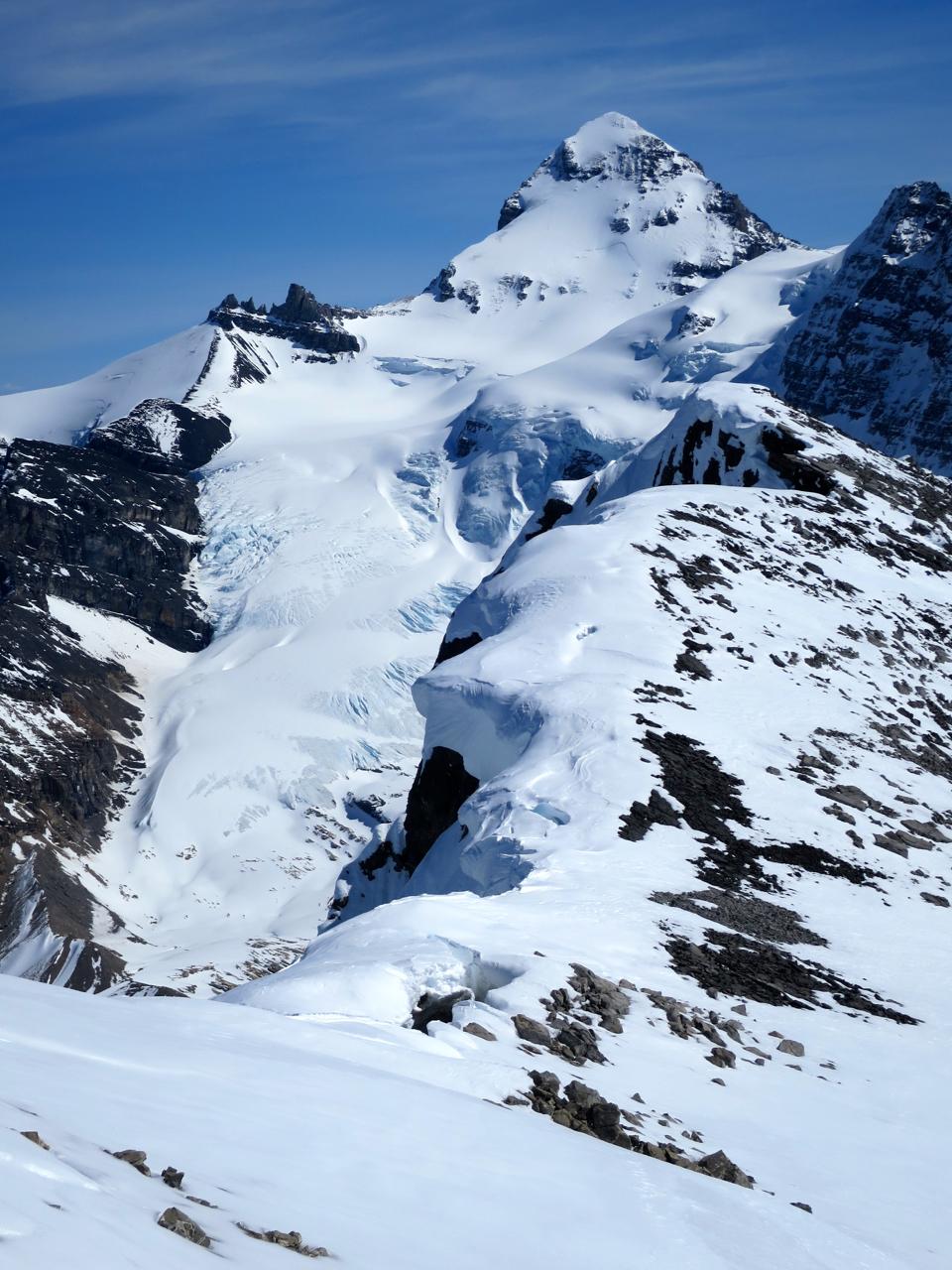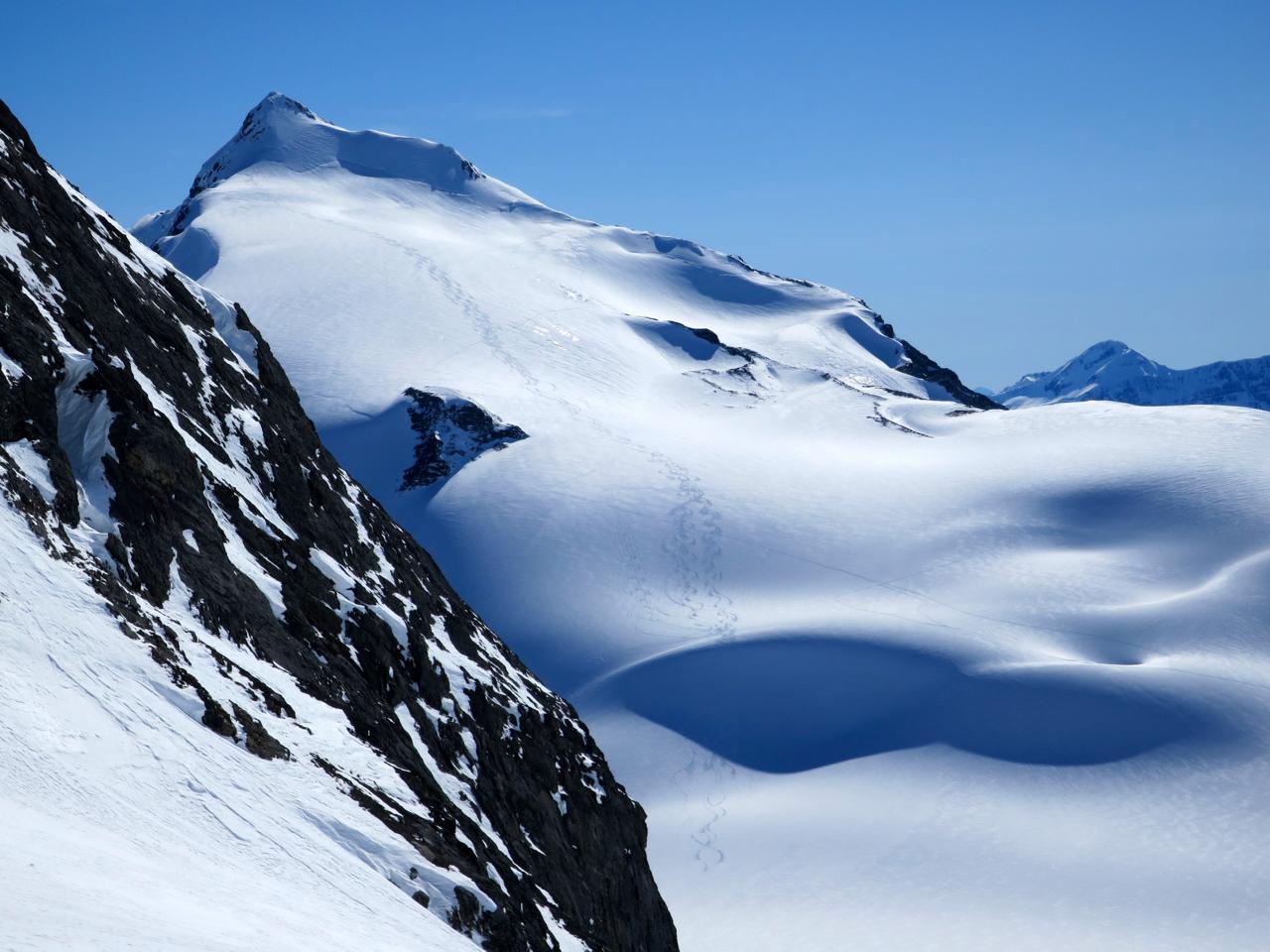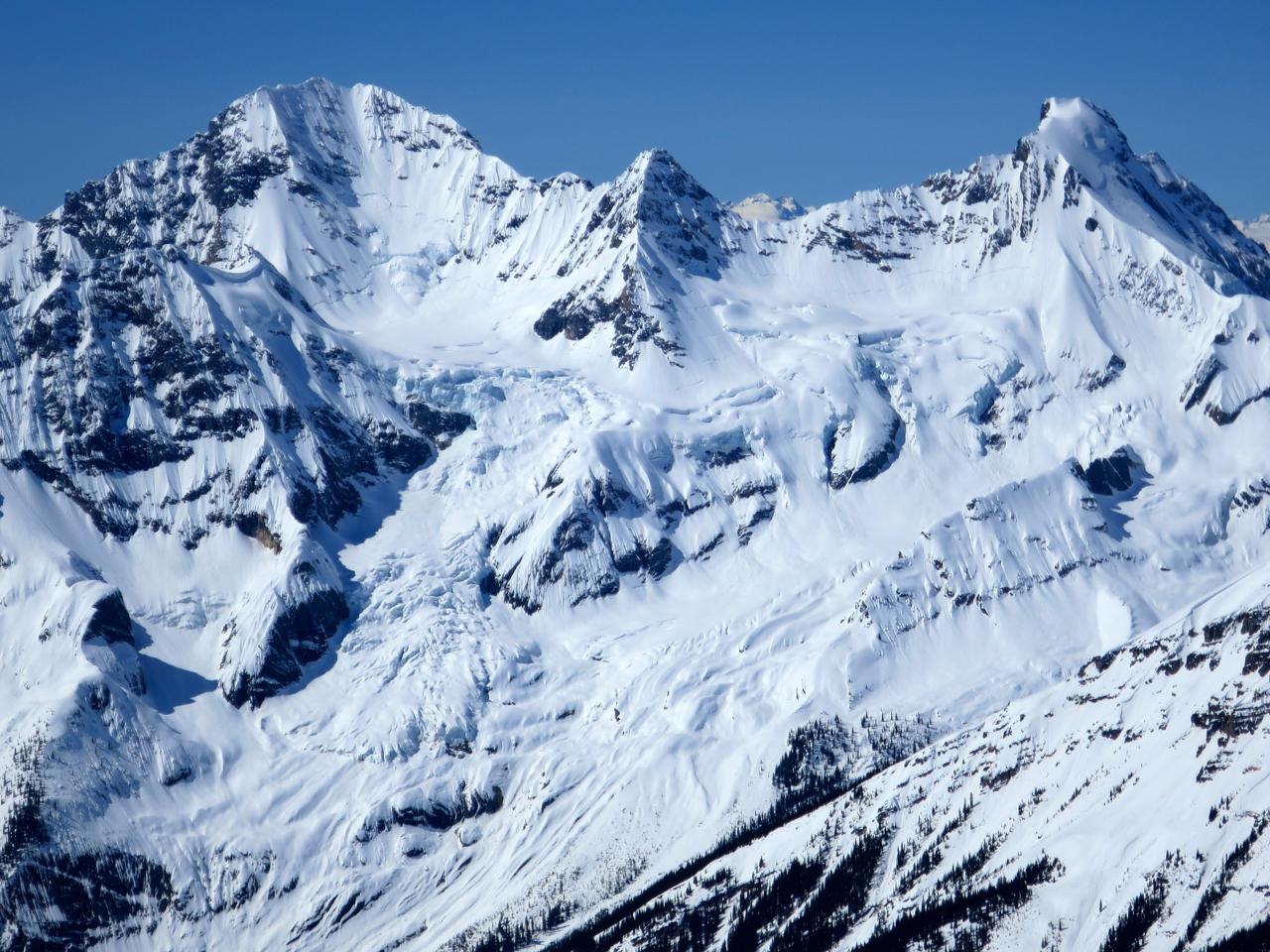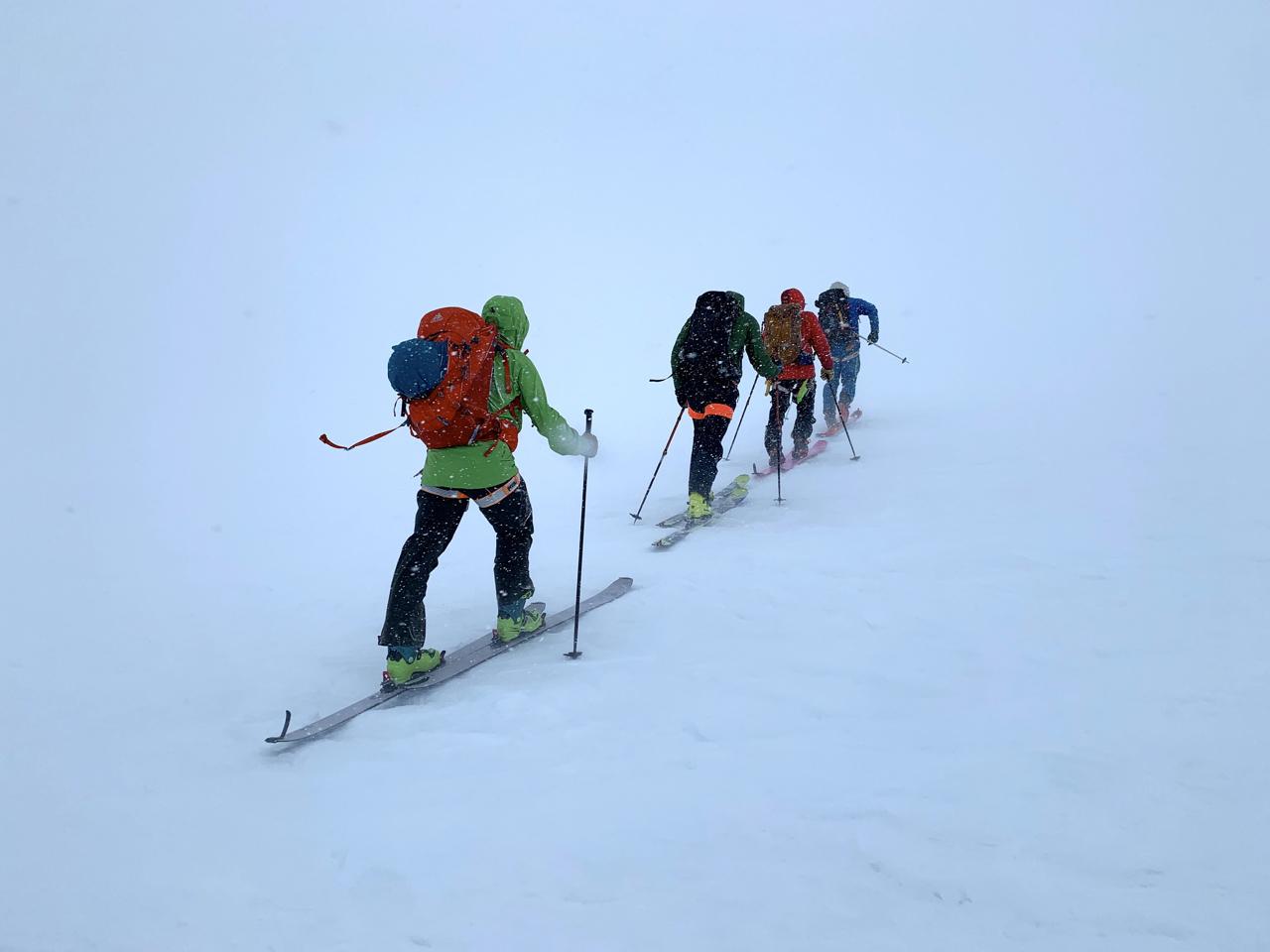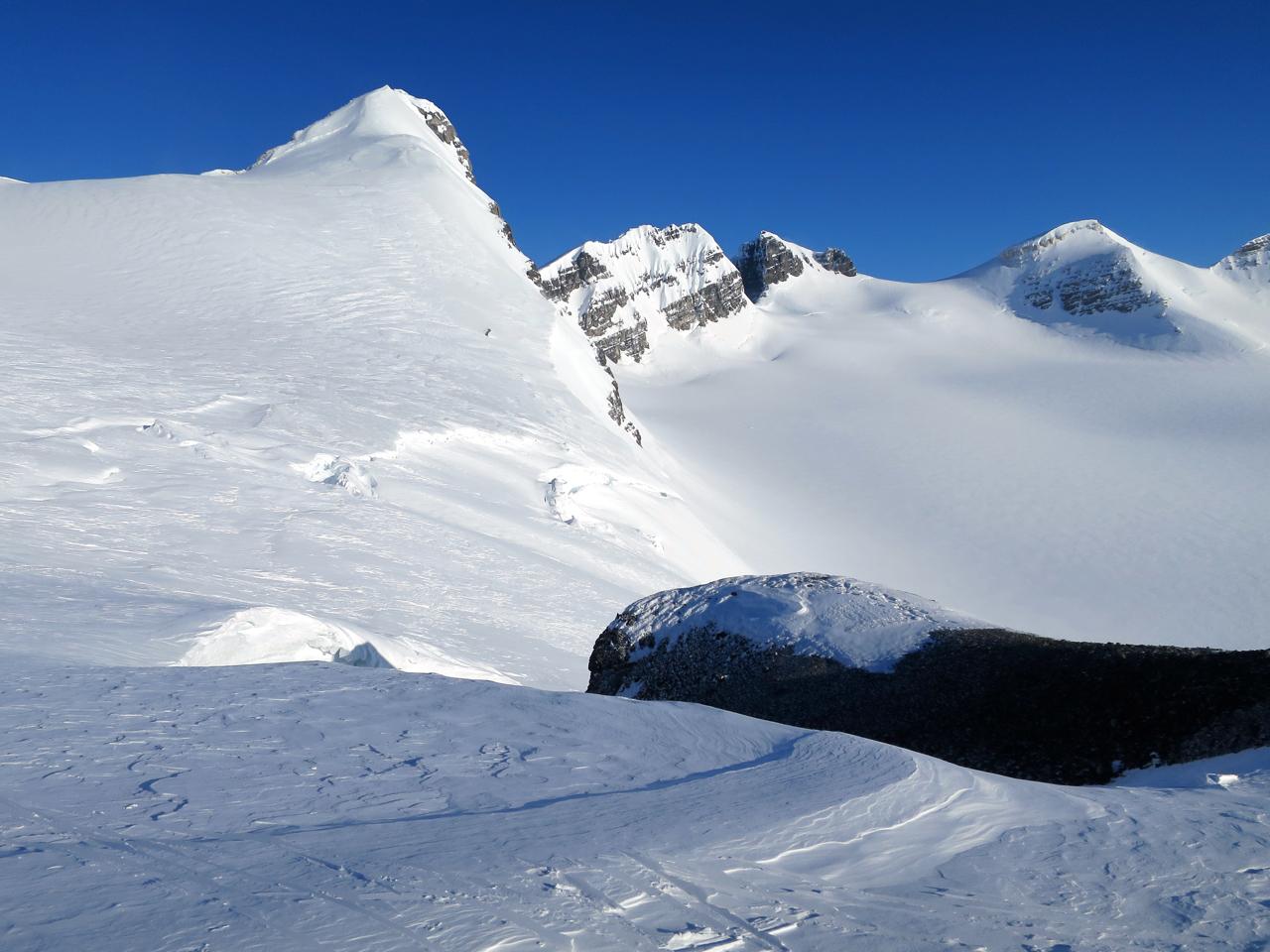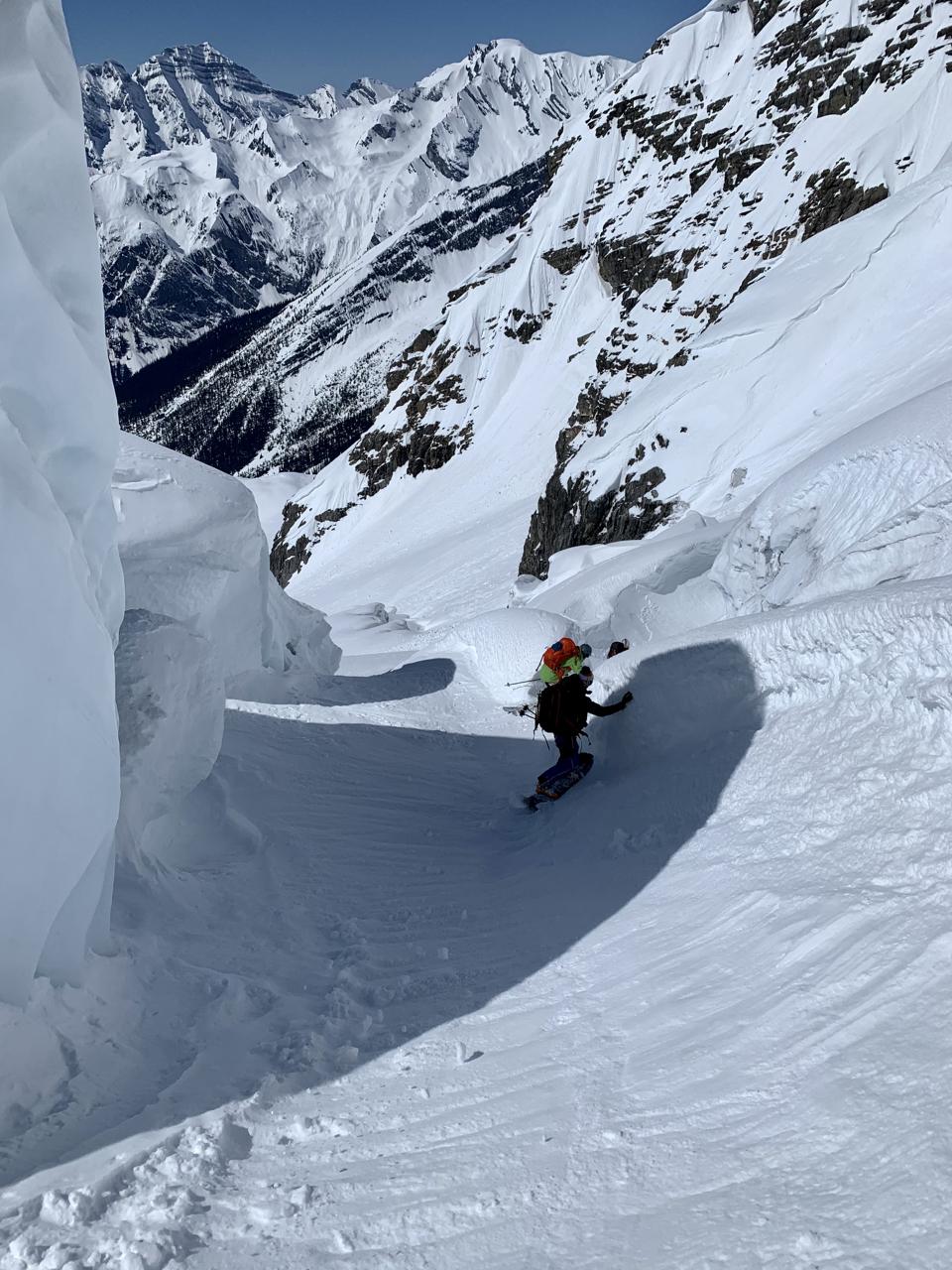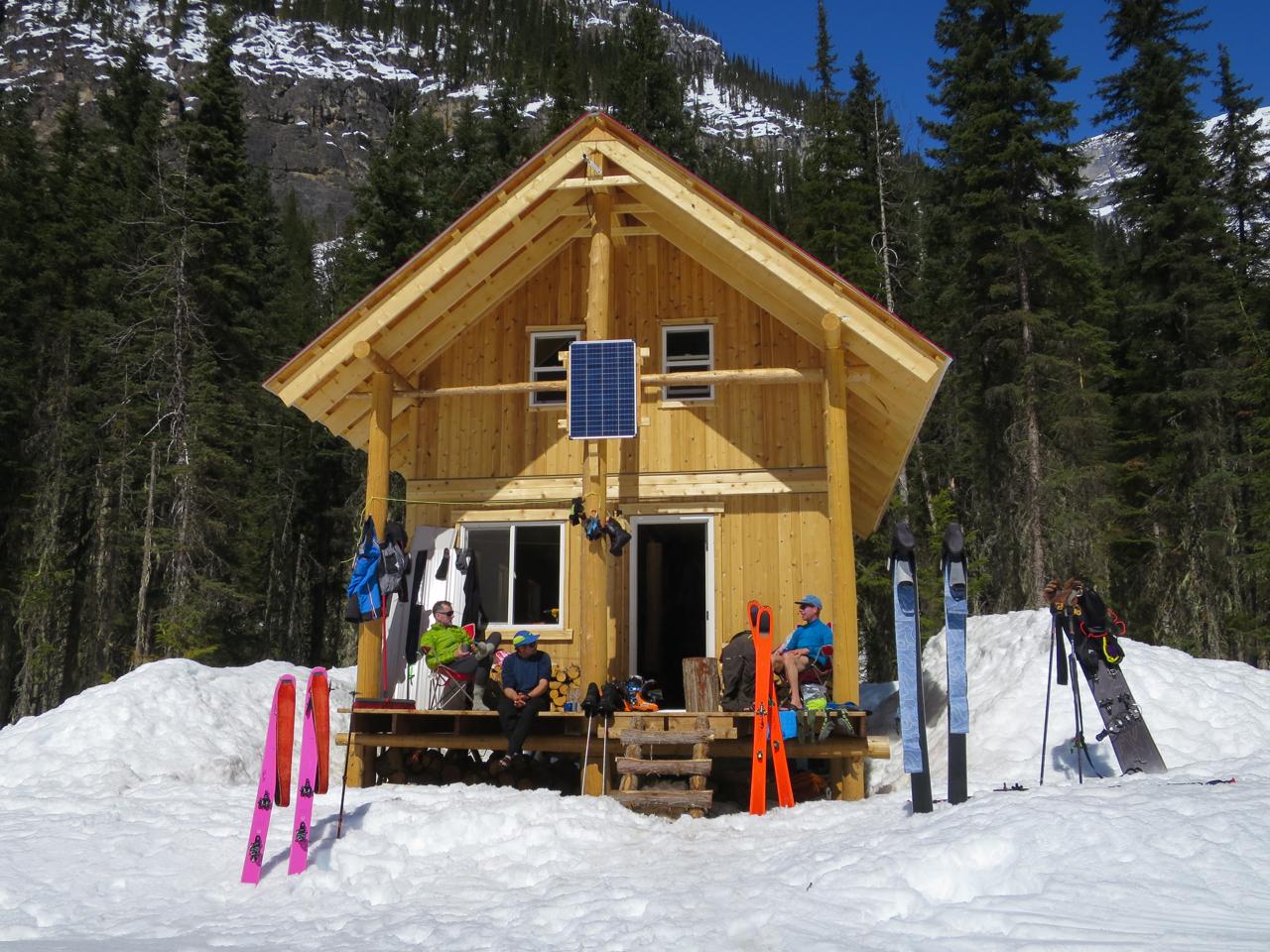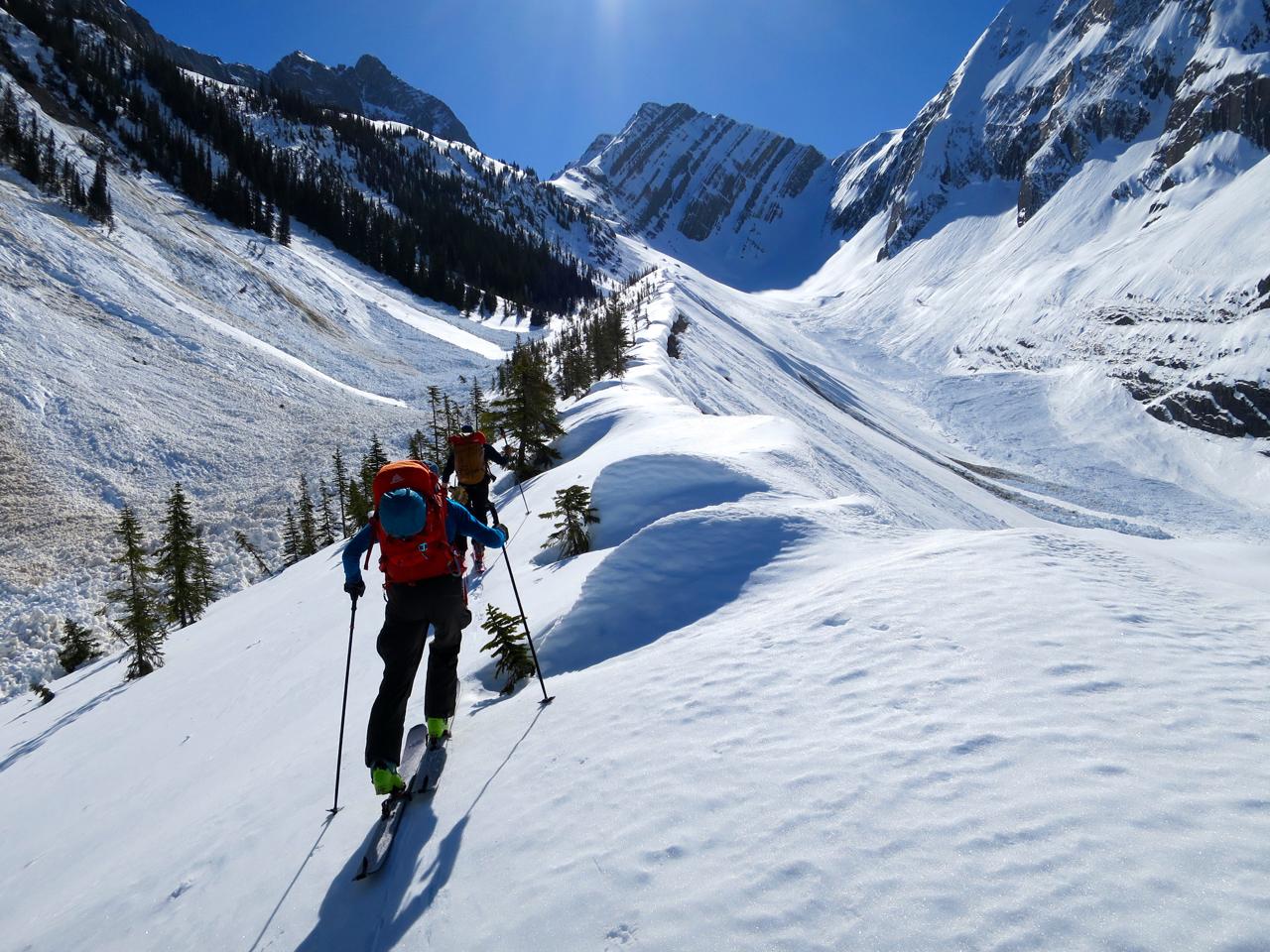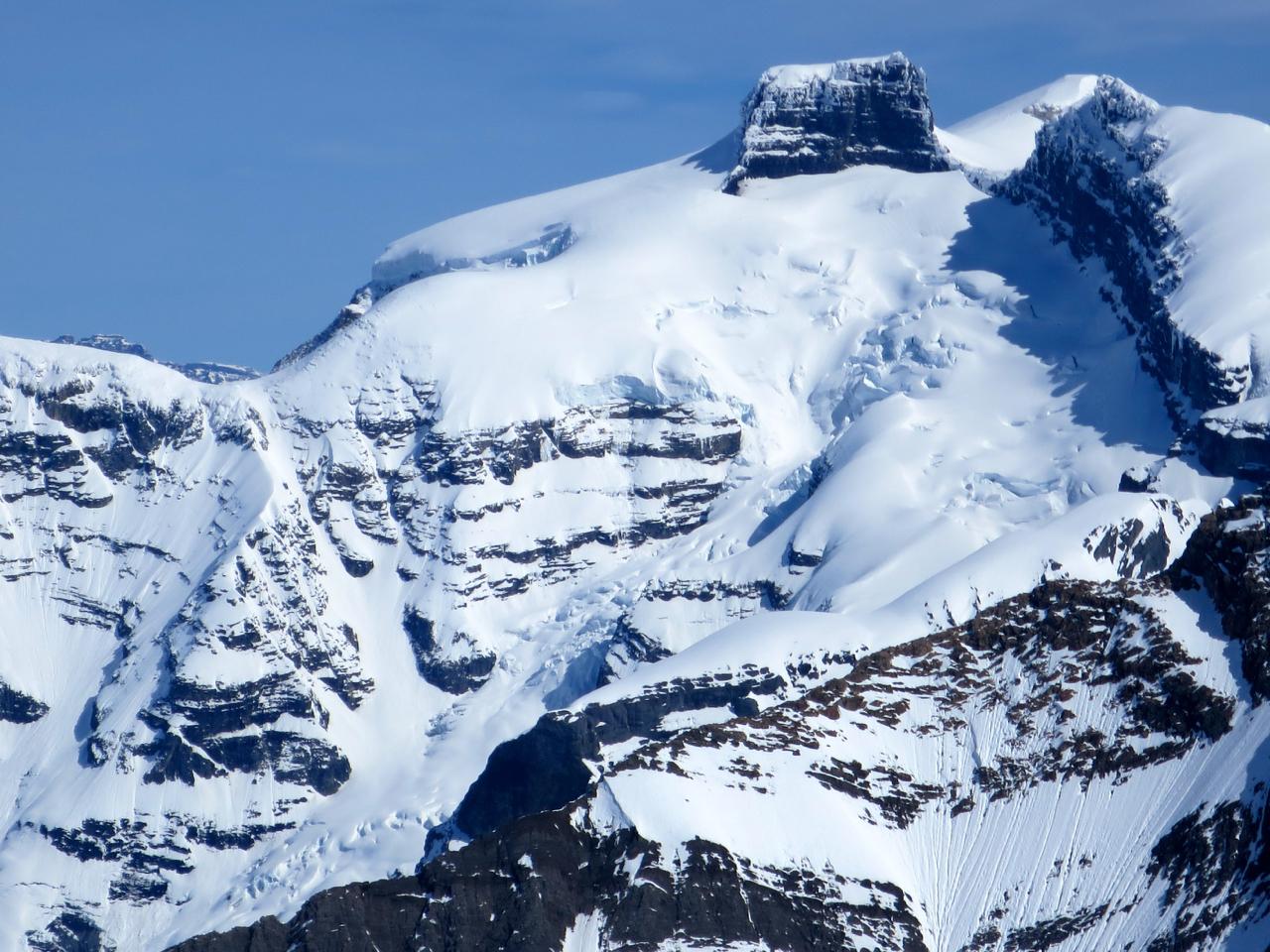 Source: Mountain Conditions