Ice climb - Red Commie Star
Banff Yoho & Kootenay National Park
jcjacobc , Sunday 3rd January, 2021 5:50PM
-6 and 10cm of fresh snow in the parking lot at 8:30. Broke trail to the lake and across the lake. Below the snow on the lake there is a layer of slush. Don't stand still too long! At the lake level there is 20-30cm if new snow depending on where you look. As we crossed the lake there were multiple large whumphs. We chose Red Commie Star due to no overhead avalanche path and short approach slopes that, should they release, would at worse spit you out on the lake. As I switch backed up the slopes today (north facing) I tested some of the convex rolls and had minor cracking of the recently storm snow. Nothing moved (40 degree slope). On observation today the slopes above the climb hold snow and should be treated with respect. They are too steep to hold significant amounts of snow but we observed spin drift / small loose dry sluffs today that more than likely were releases from the boulders and trees shedding their load. A large enough one could knock you off and we felt that we "got away" with it today in retrospect. None of the snow that sluffed over the climb caused an avalanche of the approach slopes. Otherwise, we saw no avalanches today (other than minor loose dry) on neighboring peaks or paths. 5cm of low density snow fell throughout the day at the lake level. At 4:30 in the parking lot only 1cm fell since since our arrival and -6. Also, "Birthday Present" is in but has significantly more snow on the route and more snowy terrain above and below the climb. I've also attached a photo of the climbs on Mt Bell that can be seen from the lake.
Snow conditions were: Powder. Weather conditions were: Stormy. We avoided: Steep slopes, Convex slopes.
Avalache Conditions: Whumpfing or drum-like sounds or shooting cracks.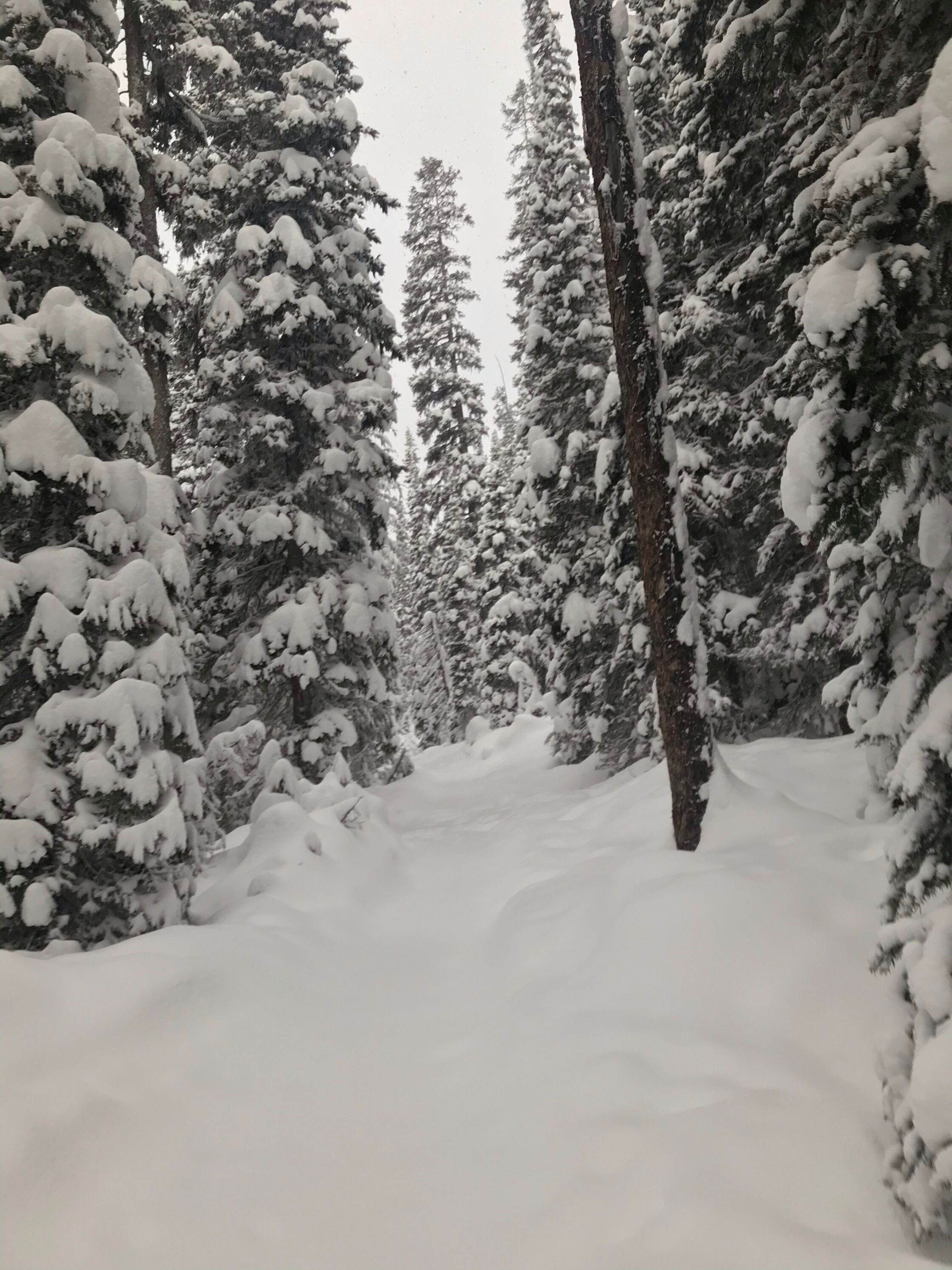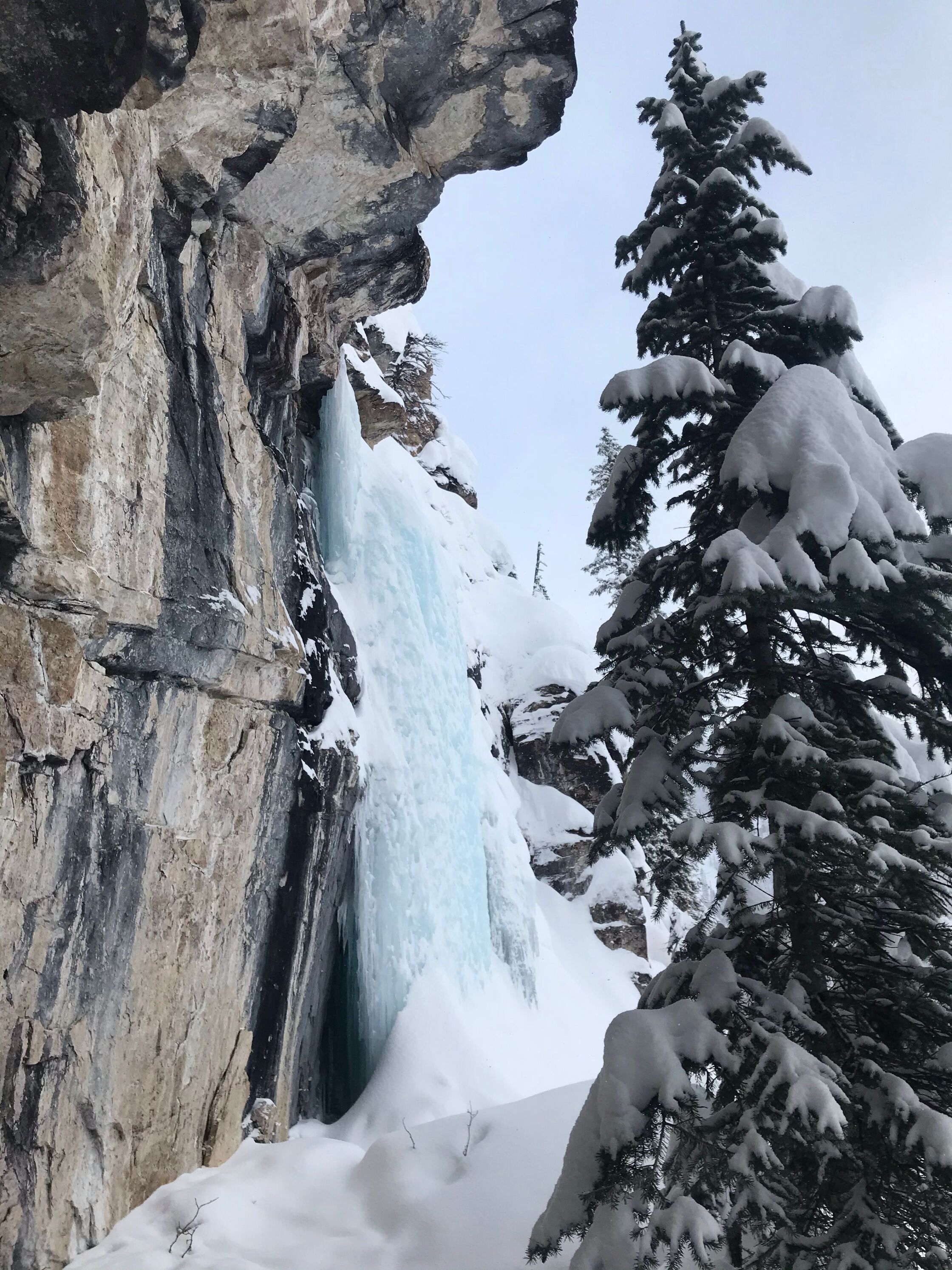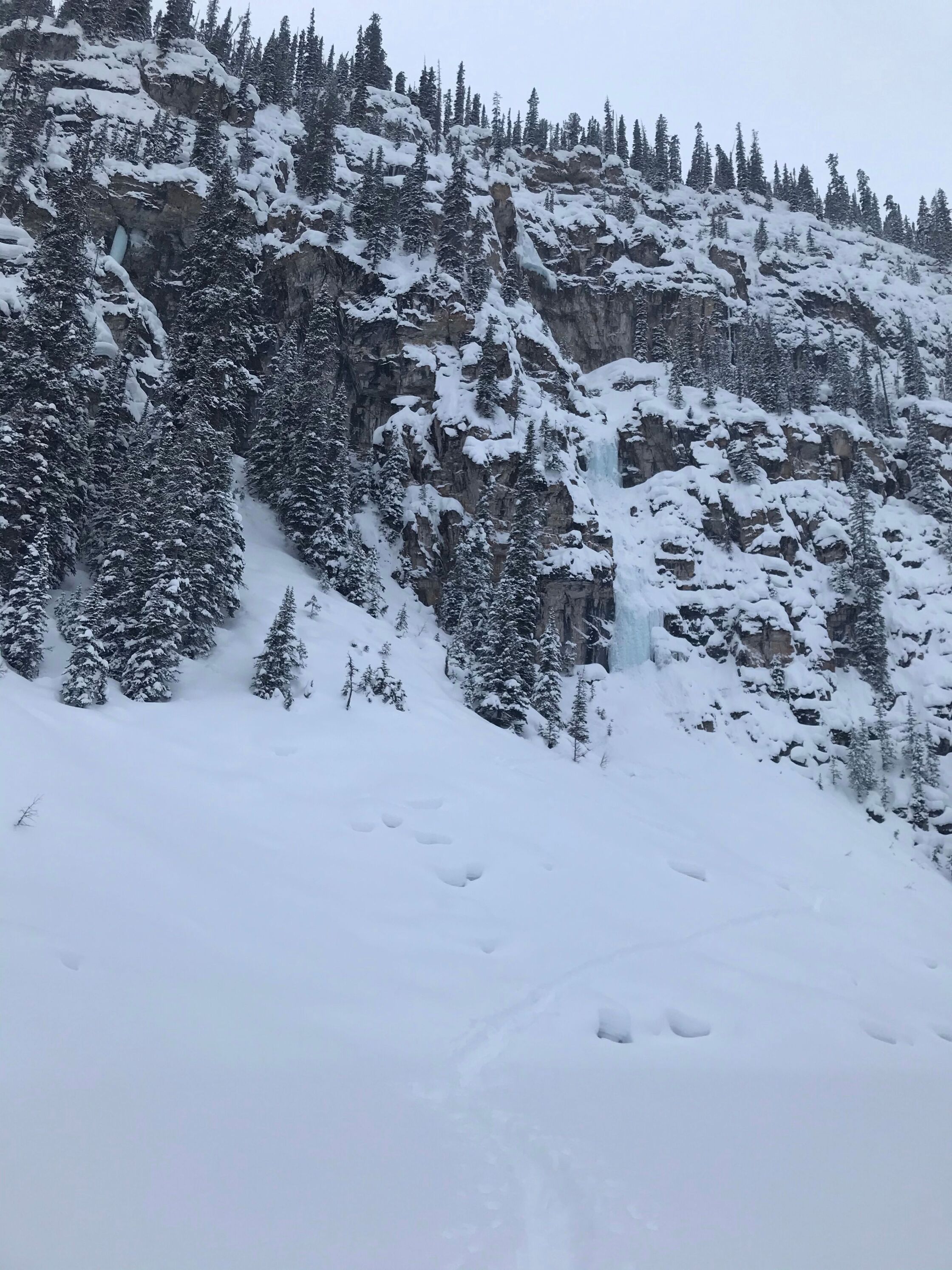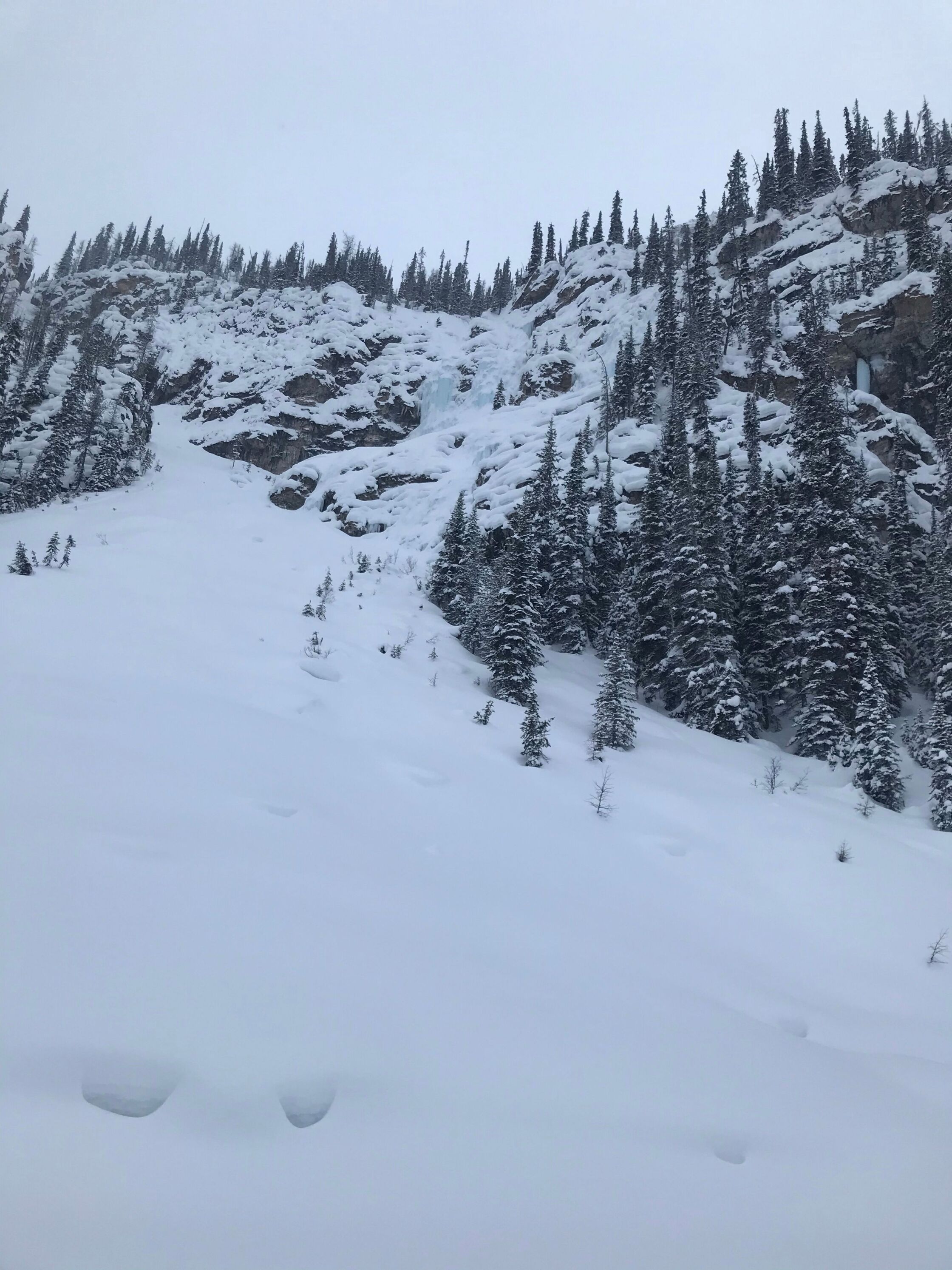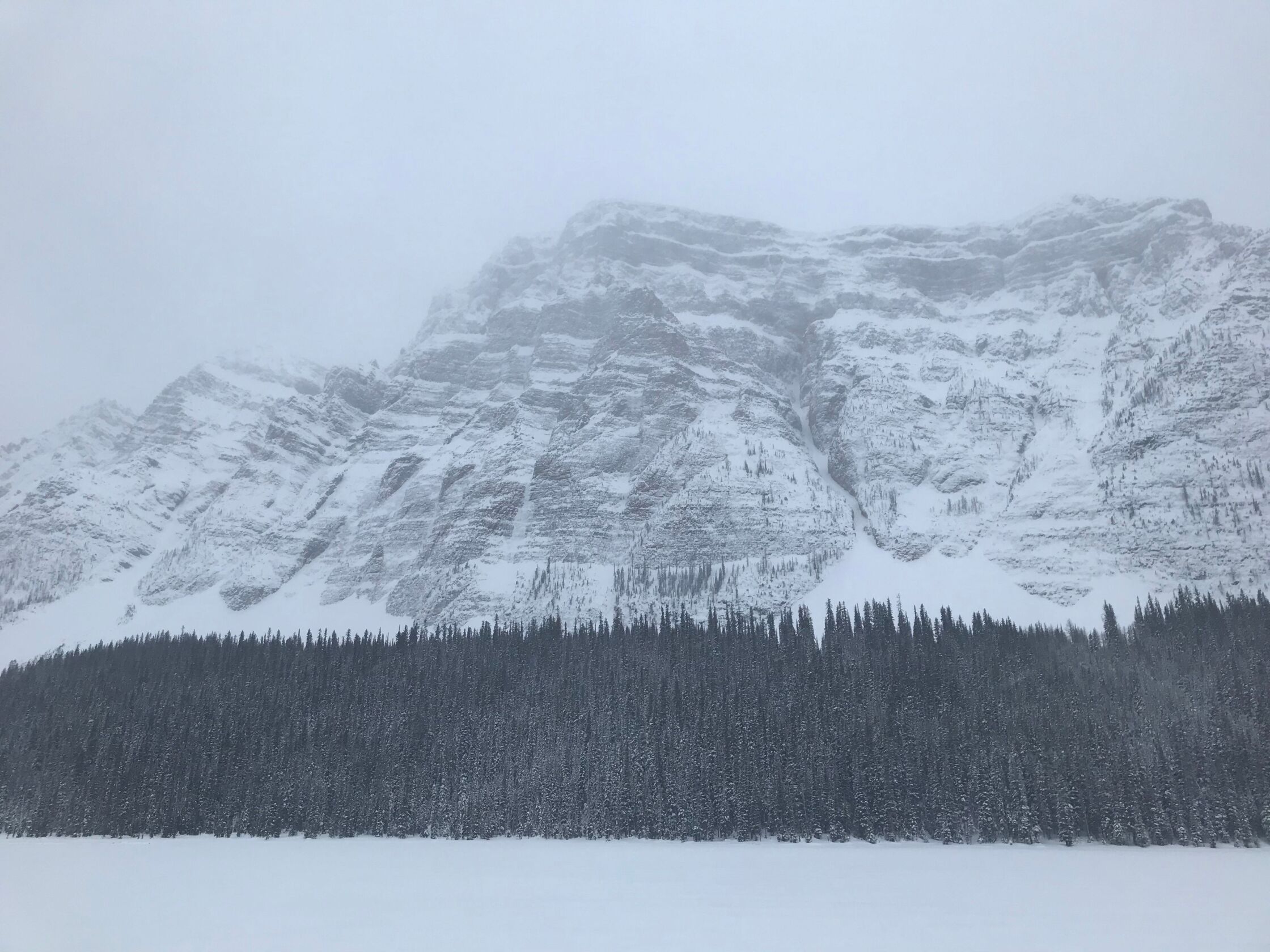 Source: Avalanche Canada MIN