2050m peak East of Tutshi Chutes
Weather was prime for spring ski exploring in White Pass on Sunday. Calm conditions, bluebird skies, and warm temperatures to near zero in the shade, and above zero in the sun. We toured up the un-named 2050m peak East of Tutshi Chutes, staying on supported, low angle, or steeper ridgeline terrain. The upper 20cm of snow in lower alpine areas and at treeline is faceted from recent cold temps, with new recent surface hoar (still small ~3mm). In areas with direct sun, the SH melted later in the day. The sun did not penetrate deeply into the snow, causing just a slight change in ski quality at the surface and a small amount of pinwheeling from steep solar features. We felt/heard one of the largest whumpfs of my life while on a supported bench just above treeline. Snow in the alpine is variable. Widespread wind affect up high, but many pockets of preserved snow in the lower alpine still make for good skiing. Cornices overhanging Northerly and Easterly aspects are large. One recent wind slab crown line on NE'ly aspect was 1+ meters (see photo).
Snow conditions were: Crusty, Wind affected, Powder. Weather conditions were: Warm, Sunny. We rode: Alpine slopes, Mellow slopes, Sunny slopes. We avoided: Steep slopes, Convex slopes.
Avalache Conditions: Rapid temperature rise to near zero degrees or wet surface snow. Whumpfing or drum-like sounds or shooting cracks.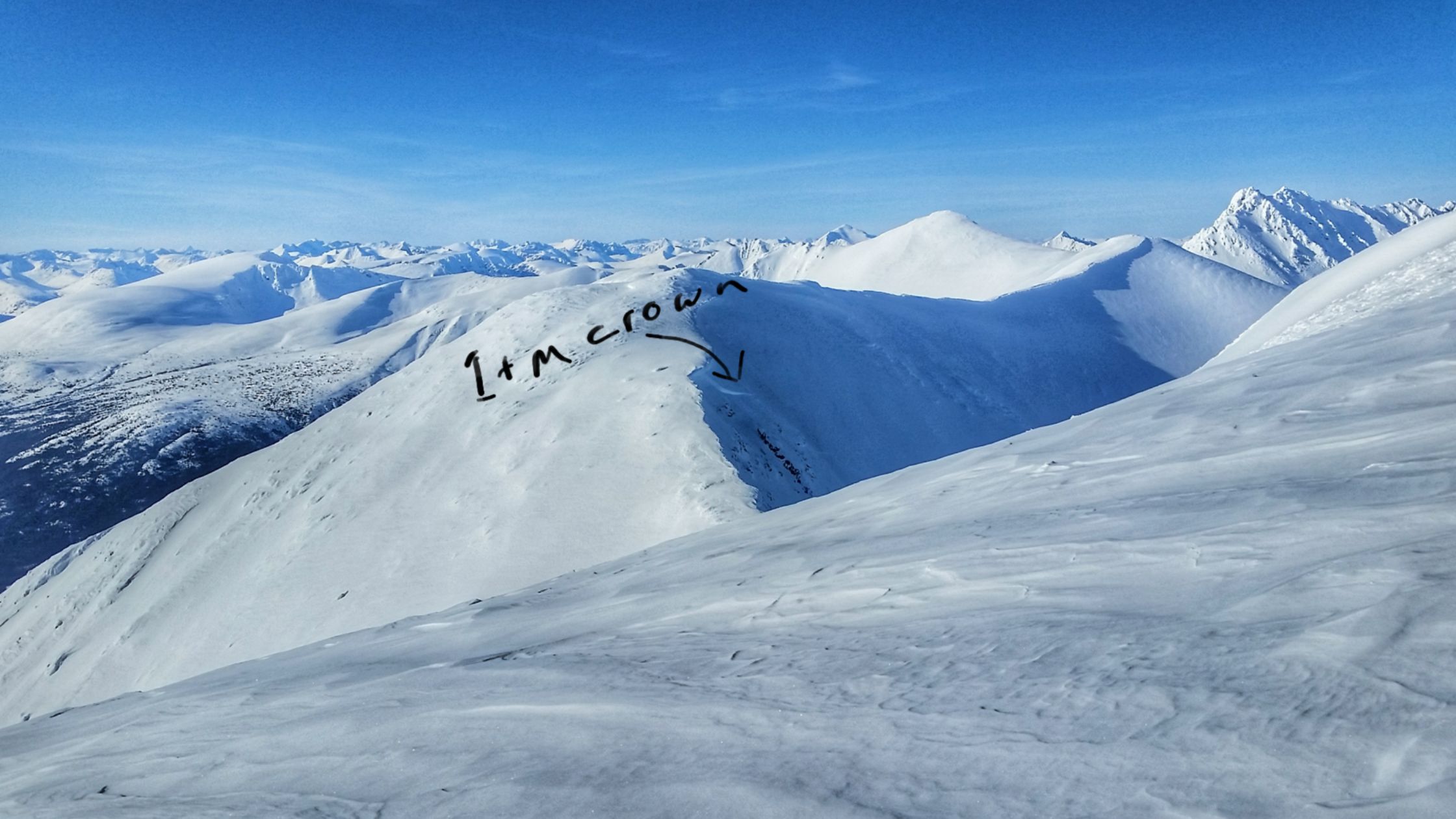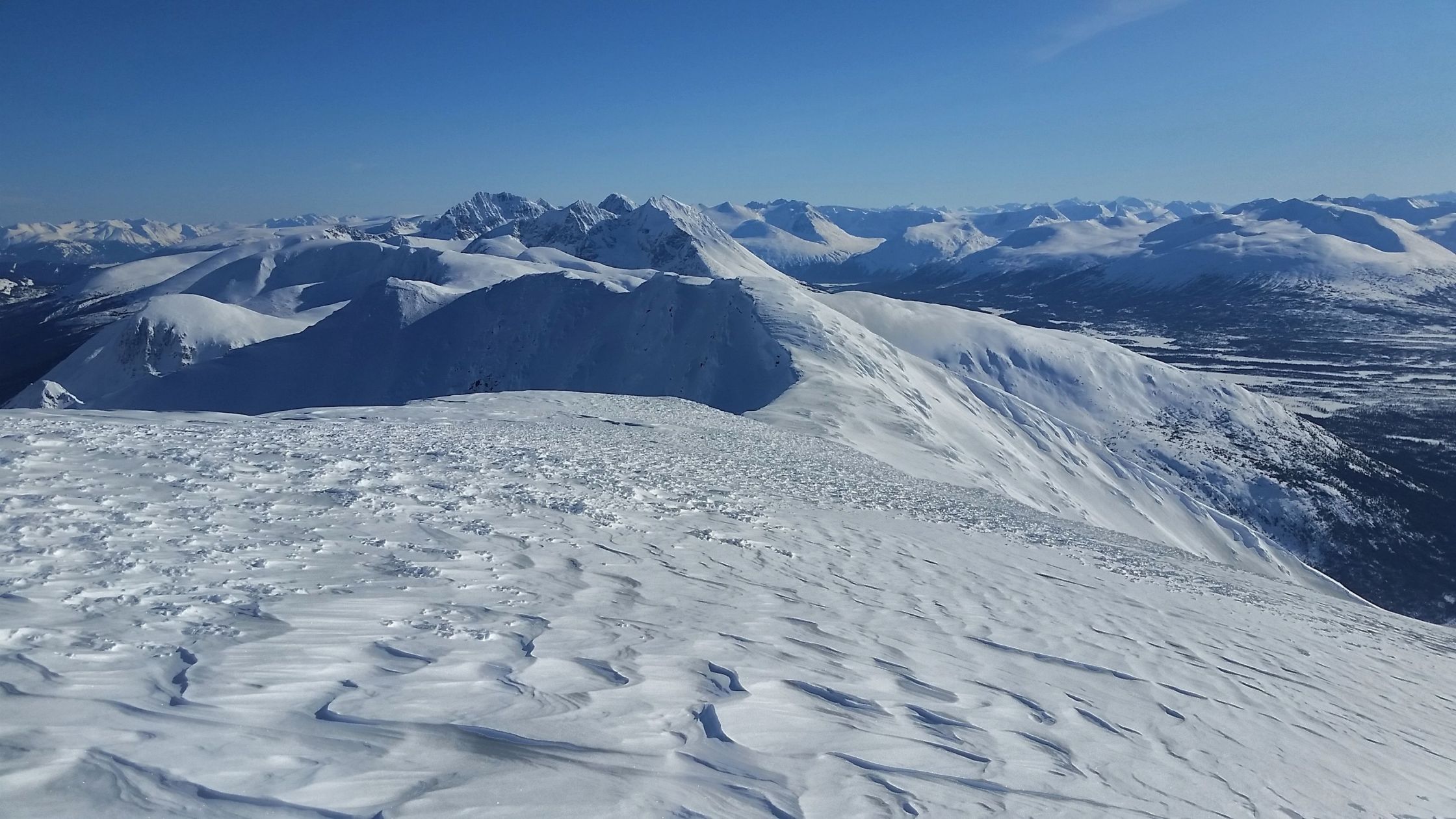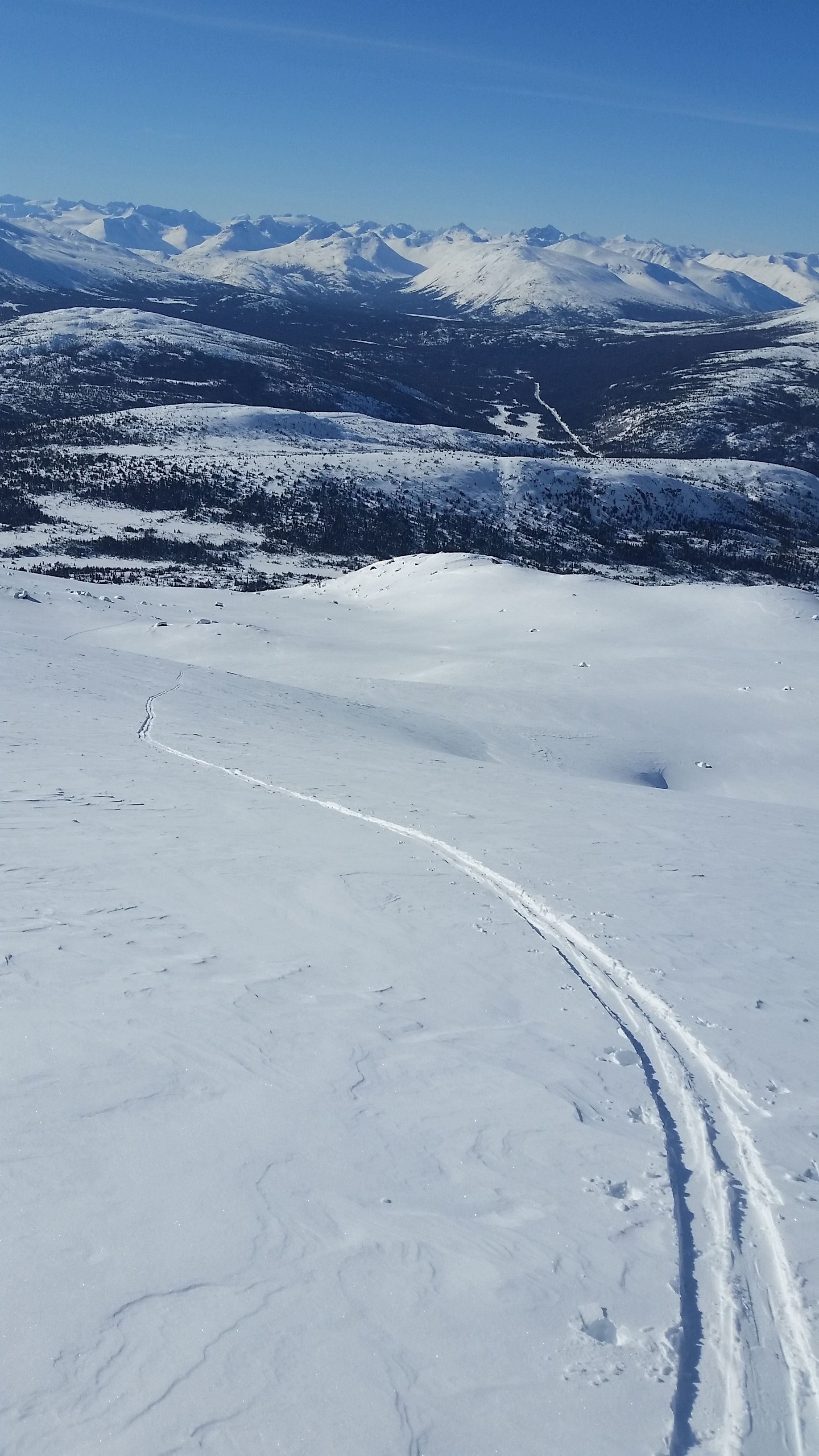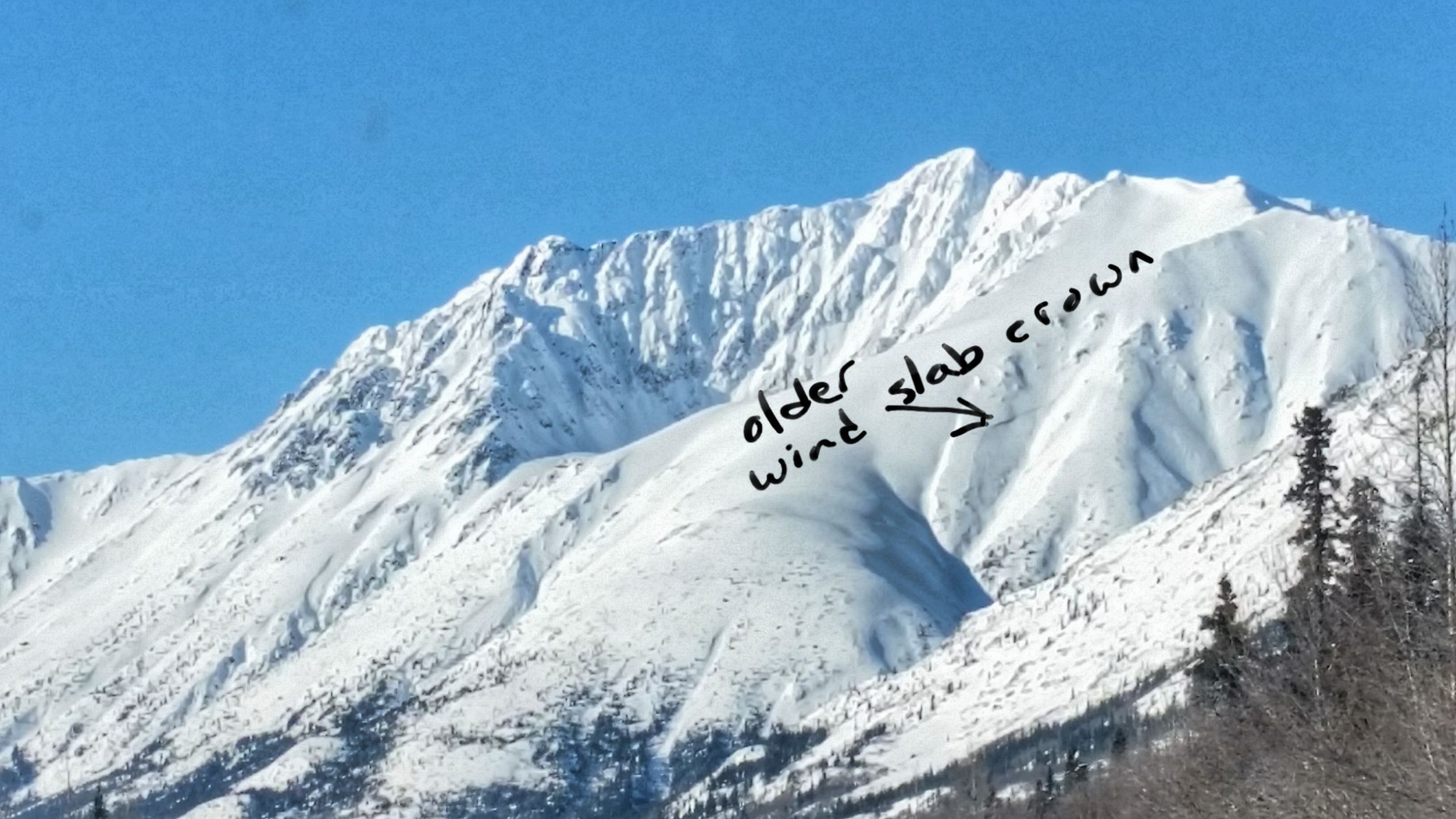 Source: Avalanche Canada MIN