Vimy Slide and Sub Par Riding
Waterton Lakes National Park
Tanner Rodgers , Tuesday 16th February, 2021 7:10PM
Toured up to Vimy Peak. Crossed the foot of middle Waterton Lake and skinned up to tree line where the snow was mostly blown away. Boot packed 40 mins to the summit, temps were about -3 or so with 10-15km/h winds. Riding was wind affected and crusty up higher and then the gully feature on the way down was pretty heavy and didn't ride well. Surprisingly little snowpack compared to other years in that area. We were able to skin back most of the way to the vehicles.
Snow conditions were: Crusty, Heavy, Wind affected. Weather conditions were: Warm. We rode: Mellow slopes, Open trees. Riding quality was ok.
Avalache Conditions: Slab avalanches today or yesterday.
Avalanche
We were down climbing from the summit and walking along the base of some cliffs in some crusty snow, it slid when a footstep penetrated deep (knee depth). Solid and hard windslab sitting in the about a foot or more of super sugary facets that made up the entire base snowpack. Depth of the snow was anywhere from a foot to 3ft and the slide ended up stopping as it crossed an open rocky band that was previously void of snow. No injuries in the group and everyone was wearing beacons.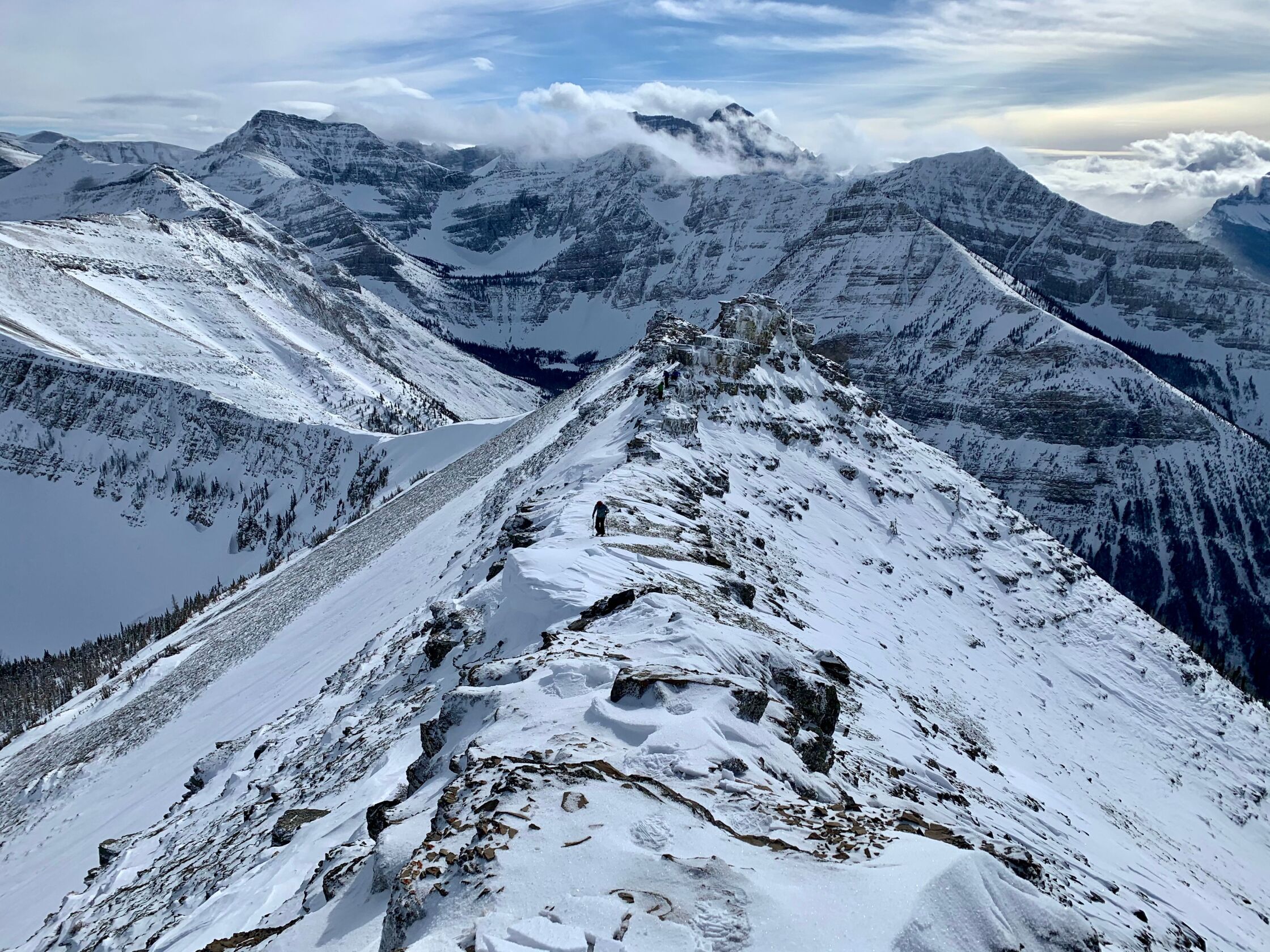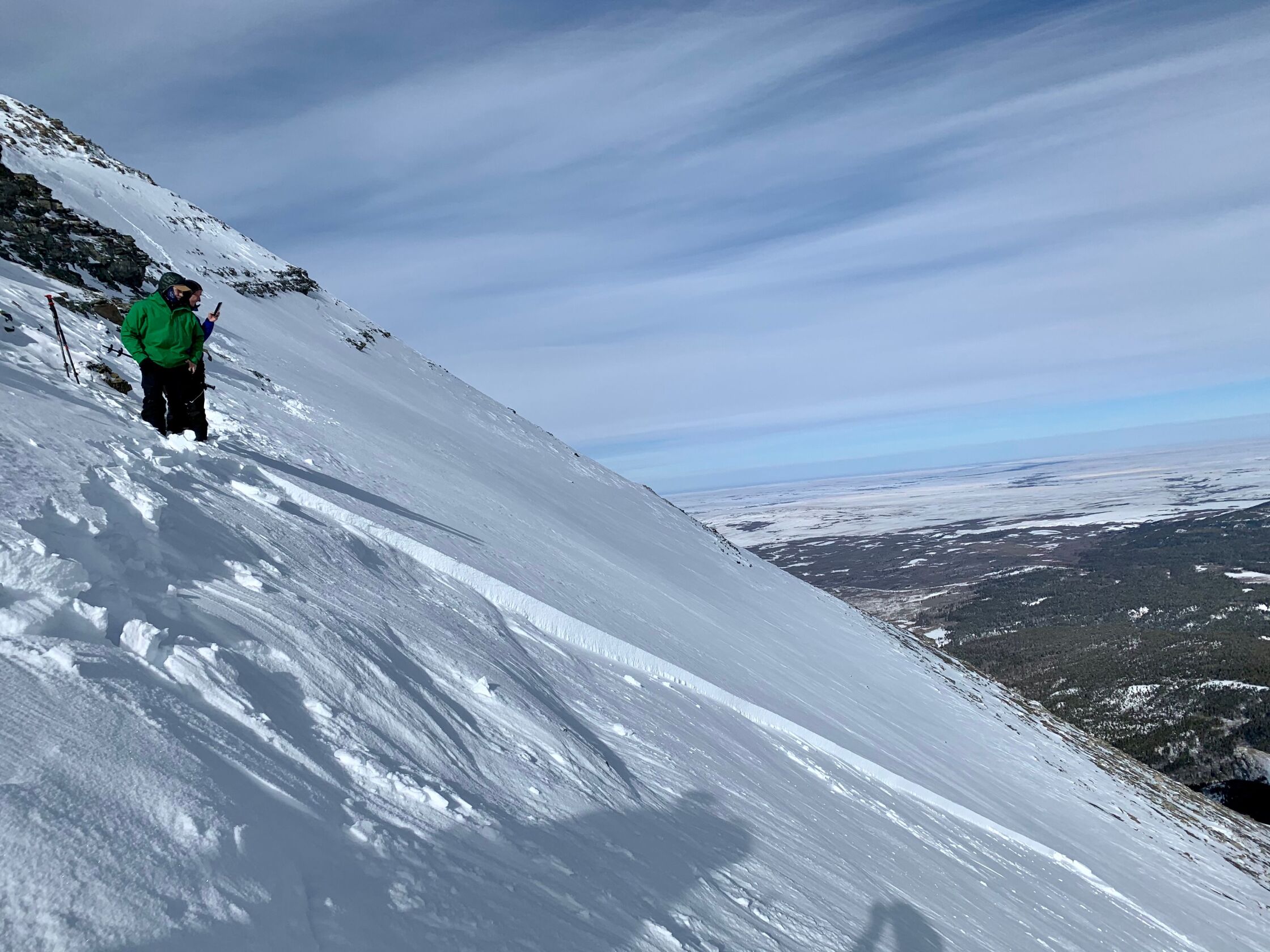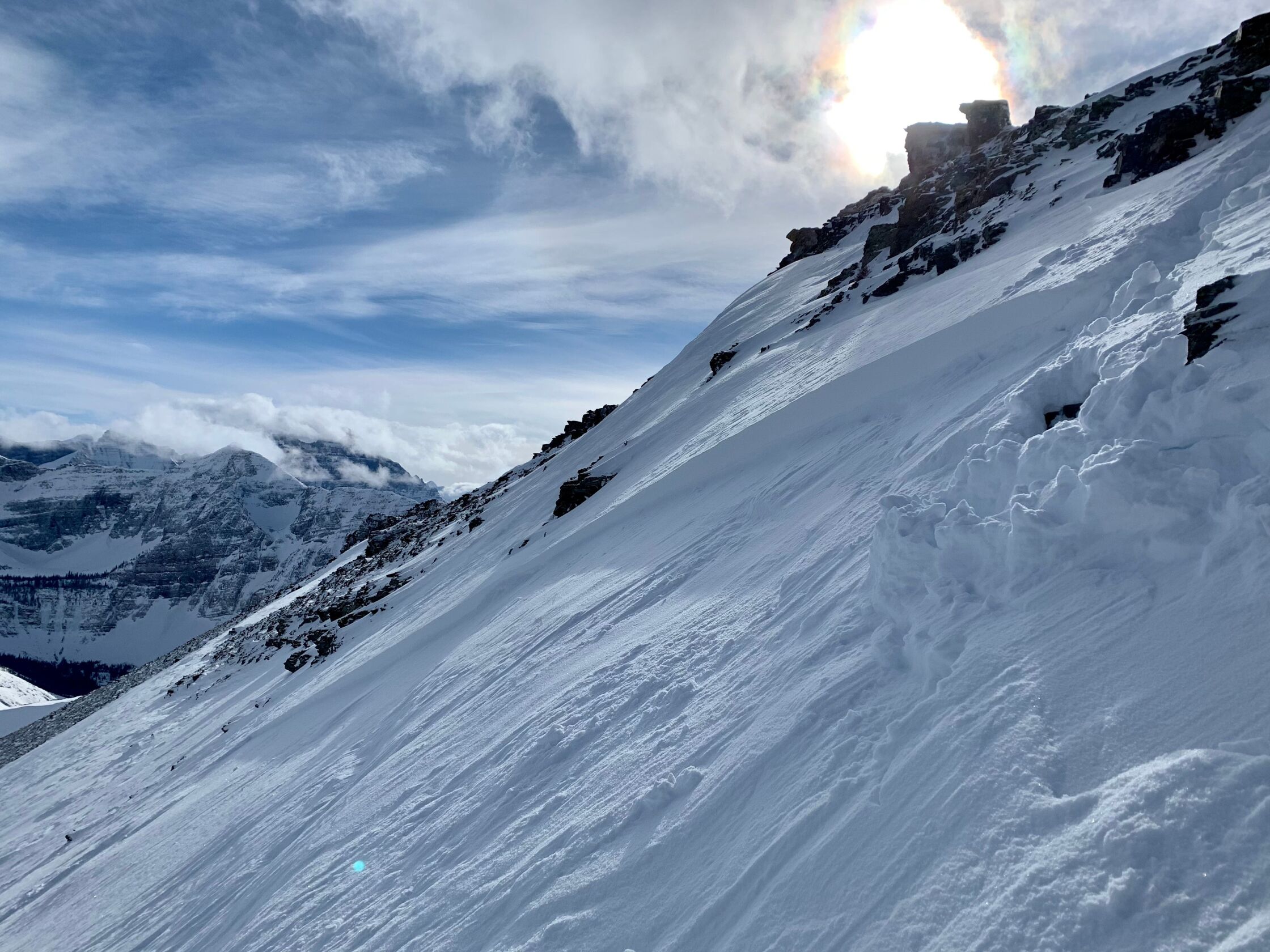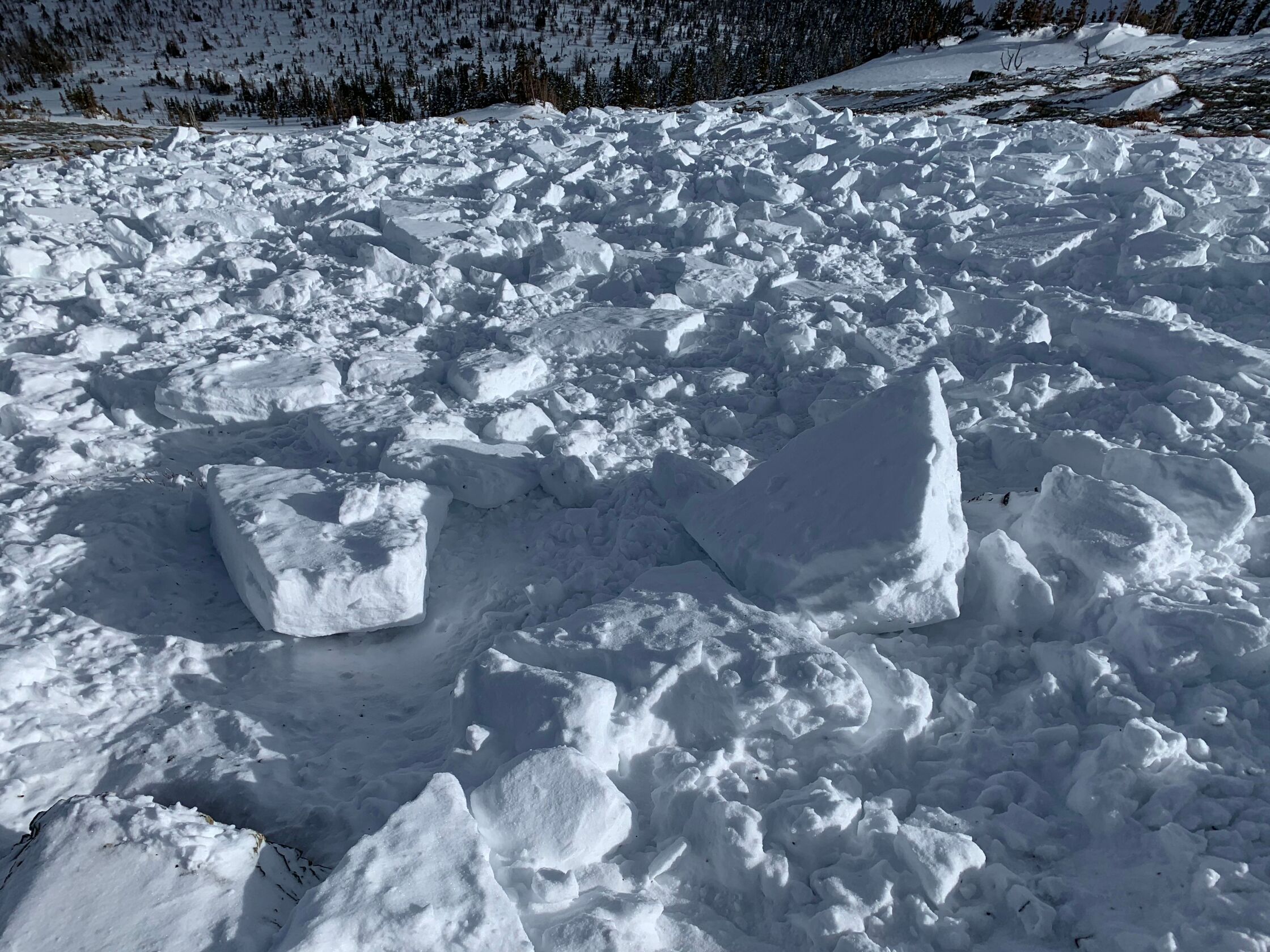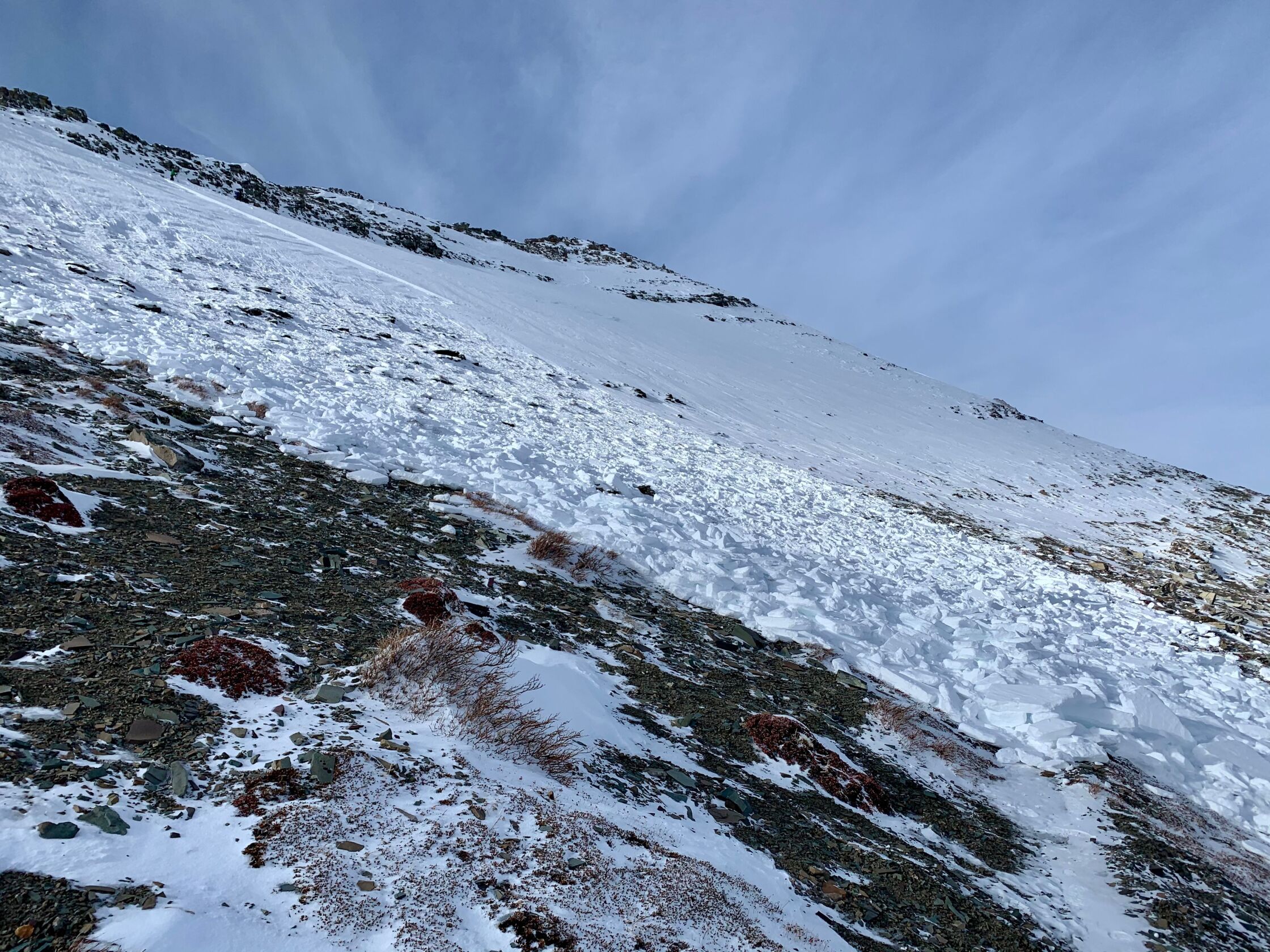 Source: Avalanche Canada MIN