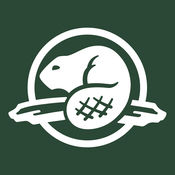 Adam Greenberg, Parks Canada
Waterton Lakes National Park Avalanche Forecast
Feb 6th, 2020 4:00PM
The alpine rating is moderate, the treeline rating is low, and the below treeline rating is low. Known problems include Storm Slabs.
New snow and strong winds on Friday night into Saturday will form new slabs. If venturing into avalanche terrain, carefully assess the bond of the new snow to the underlying crust.
Summary
Weather Forecast
Friday: Sun and cloud with localized flurries and strong westerly winds. Periods of snow overnight with accumulations of 15-25cm. Alpine high -6.
Saturday: Snow continuing in the morning, then clearing in the evening. Alpine high -5. Light to moderate northeast winds.
Sunday: Cloudy with Sunny periods and isolated flurries. Strong west wind.
Snowpack Summary
Strong west winds have redistributed 5cm of recent snow, and scoured most areas below 2000m down to a thick melt freeze crust. The alpine is highly wind affected, with many windward areas completely stripped of snow and lee areas containing hard wind slabs. The midpack is well settled, though weaker basal facets can be found in thin areas.
Avalanche Summary
No new avalanches observed.
Confidence
Timing of incoming weather systems is uncertain on Saturday
Problems
Storm Slabs
Incoming wind and snow will form new slabs at all elevations. Below 2000m, these will sit on a melt freeze crust which could serve as an excellent bed surface and increase reactivity. Take the time to evaluate the bond of new snow to this layer.
930
Be alert to slab conditions that change with elevation.
Aspects:
North, North East, East, South East, South, North West.
Elevations:
All elevations.
Valid until: Feb 9th, 2020 4:00PM