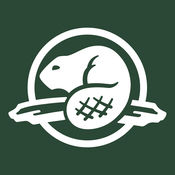 Adam Greenberg, Parks Canada
Waterton Lakes National Park Avalanche Forecast
Jan 17th, 2020 4:02PM
The alpine rating is considerable, the treeline rating is considerable, and the below treeline rating is moderate. Known problems include Wind Slabs and Deep Persistent Slabs.
Continued strong winds and a temperature swing from -30° to 0° will keep the hazard elevated over the next few days, especially in thinner snowpack areas. 
Summary
Weather Forecast
Saturday: 5cm of new snow with continued strong westerly winds, with an alpine high of -10.
Sunday: Mainly sunny with isolated flurries with continued strong west wind and a high of -1
Monday: Sun and cloud with (you guessed it) strong west winds, and freezing levels rising to 1700m
Snowpack Summary
25-40cm of recent storm snow remains light and fluffy in sheltered areas, but has been heavily wind affected at upper elevations by west winds, especially towards the divide. The midpack is facetted in the front ranges, but remains strong and well settled in the Cameron lake area. The base of the snowpack consists of a weak facet layer.
Avalanche Summary
A couple small windslabs were observed in steep ridgetop lees along the Akamina Parkway.
Confidence
Freezing levels are uncertain on Monday
Problems
Wind Slabs
Strong westerly winds will continue to form windslabs in the alpine and treeline.
937
Use caution in lee areas. Recent wind loading has created wind slabs.
Aspects:
North, North East, East, South East, South, North West.
Elevations:
Alpine, Treeline.
Deep Persistent Slabs
Likelihood
Possible - Unlikely
As temperatures warm, the basal facets may become a player again, especially in the relatively shallow front ranges. Consider overhead hazard, the consequence of a small avalanche triggering a deeper slab, and stick to deep well supported terrain.
Choose the deepest and strongest snowpack areas on your run.
913
Aspects:
All aspects.
Elevations:
All elevations.
Valid until: Jan 20th, 2020 4:00PM