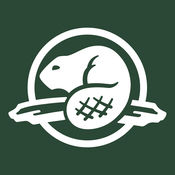 marcus waring, Parks Canada
Waterton Lakes National Park Avalanche Forecast
Dec 31st, 2019 4:00PM
The alpine rating is considerable, the treeline rating is considerable, and the below treeline rating is low. Known problems include Wind Slabs and Deep Persistent Slabs.
Westerly winds have rapidly increased the severity of our Windslab problem.  Avoid wind loaded slopes be mindful of your overhead hazard.
Summary
Weather Forecast
Tuesday Night- Expecting 2-5 mm of precip by Wed AM With continued strong to extreme West wind.
Wednesday- A mix of sun and cloud with Strong - Moderate wind. Isolated flurries. Freezing Level 1500m
Thursday- A mix of Sun and cloud with a chance of flurries.
Snowpack Summary
Strong - Extreme Westerly winds continue to develop Windslab in lee areas. A deteriorating melt freeze crust exists on all aspects up to 1800m. Above 1800m, 85-120cm of well settled snow from previous storm sits on top of a weak facet/ melt freeze crust near the base of the snowpack. Reactivity of this basal weakness is variable & warrants caution.
Avalanche Summary
Confidence
Wind effect is extremely variable
Problems
Wind Slabs
Likelihood
Likely - Possible
Fresh Windslabs reactive to ski cuts at ridge top today at cameron lakes. Warming temperatures wednesday will make Windslabs easier to trigger
If triggered the wind slabs may step down to deeper layers resulting in large avalanches.
Use caution in lee areas. Recent wind loading has created fresh slabs.
Aspects:
North, North East, East, South East, South, North West.
Elevations:
Alpine, Treeline.
Deep Persistent Slabs
Likelihood
Possible - Unlikely
The November facet/ melt freeze crust combo still lurks near the base of the snowpack. This layer could still be triggered by people in thinner snowpack areas, or by large triggers including cornices or smaller avalanches.
Avoid exposure to overhead avalanche terrain, large avalanches may reach the end of run out zones.
Use conservative route selection, choose moderate angled and supported terrain with low consequence.
Aspects:
All aspects.
Elevations:
Alpine, Treeline.
Valid until: Jan 3rd, 2020 4:00PM