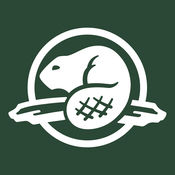 adam greenberg, Parks Canada
Waterton Lakes National Park Avalanche Forecast
May 8th, 2019 4:00PM
The alpine rating is below threshold, the treeline rating is below threshold, and the below treeline rating is below threshold. Known problems include Loose Wet and Deep Persistent Slabs.
This is the last avalanche bulletin for the winter. For current information on avalanche conditions, check Avalanche Canada and the ACMG Mountain Conditions Report, or call 1-888-WARDENS and ask to speak with a Waterton Visitor Safety Technician.
Summary
Weather Forecast
Snowpack Summary
In most areas we are seeing a typical spring snowpack (a thick crust that is breaking down during the day over moist snow). The exception is high North facing terrain where weak layers deep on the snowpack have been triggered by cornice fall. See the Avalanche Canada Spring Conditions Guide for detailed information on typical spring scenarios.
Avalanche Summary
Increasing temperatures in the next weeks will lead to increased avalanche activity where and cornice failures where snow remains; especially during the hottest parts of the day, or during periods of rain.
Confidence
Problems
Loose Wet
With rising temperatures forecast over the coming weeks, expect to see an increase in loose wet activity, especially during the heat of the day or periods of rain.
Minimize exposure to steep, sun exposed slopes when the solar radiation is strong.
Use extra caution on slopes if the snow is moist or wet.
Aspects:
South East, South, South West, West.
Elevations:
Alpine, Treeline.
Deep Persistent Slabs
Deep layers are still responsive to large triggers (think cornices or rain) on high north faces. Though triggering this layer is unlikely, it's not impossible as evidenced by sporadic large avalanches.
Pay attention to overhead hazards like cornices which could trigger the deep persistent slab.
Aspects:
North.
Elevations:
Alpine.
Valid until: May 9th, 2019 4:00PM