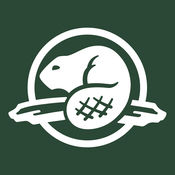 Brent Kozachenko, Parks Canada
Waterton Lakes National Park Avalanche Forecast
Jan 10th, 2012 4:00PM
The alpine rating is considerable, the treeline rating is considerable, and the below treeline rating is considerable. Known problems include Wind Slabs and Loose Dry.
Moderate snowfall Tuesday sits on underlying previous crusts and hard slabs. Dangerous avalanche conditions will persist for a few days as loose snow and slab avalanches are likely. Little Prairie snowpack 105cms.
Problems
Wind Slabs
Likelihood
Likely - Possible
Light to moderate easterly winds accompanied the recent storm snow. Stronger westerly winds resuming Wednesday will build slabs on easterly aspects and other lee terrain features. Triggering will likely be touchy on the underlying crusts.
Aspects:
North, North East, East, South East, South.
Elevations:
All elevations.
Loose Dry
Likelihood
Very Likely - Likely
Loose snow sluffs to size 2 were running far and fast by mid-day Tuesday as an intense upslope storm moved through Waterton. Upper elevations may receive up to 25cms of new snow however the precip should taper off by late Tuesday.
Aspects:
All aspects.
Elevations:
All elevations.
Valid until: Jan 13th, 2012 4:00PM