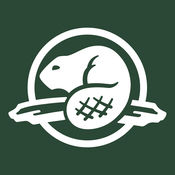 Adam Greenberg, Parks Canada
Waterton Lakes National Park Avalanche Forecast
Jan 16th, 2020 4:49PM
The alpine rating is considerable, the treeline rating is considerable, and the below treeline rating is moderate. Known problems include Wind Slabs and Loose Dry.
Rising temperatures and increasing winds will keep the hazard elevated over the next few days.
Summary
Weather Forecast
Temperatures are uncertain on Friday as the arctic air mass is displaced by warmer pacific air, with models giving us a wide range of townsite temperatures anywhere between -2 and -30 degrees celsius. What is certain is things will warm up over the next few days bringing flurries and moderate to strong ridgetop winds out of the west
Snowpack Summary
Continued low density storm snow will present itself as blower pow over facetted snow down low, and windslab as you transition into treeline terrain. The December crust (present up to 1800m) is deteriorating with cold temps. The mid snowpack has been facetting with cold temperatures, and a weak facet/ melt freeze crust still lurks at the base.
Avalanche Summary
No new avalanches observed.
Confidence
Timing, track, or intensity of incoming weather system is uncertain
Problems
Wind Slabs
Increasing westerly winds will continue to form windslabs in the alpine and treeline. Be aware of the potential for buried windslabs in unexpected places.
937
Variable winds may create pockets of wind slab in some unexpected locations.
Aspects:
All aspects.
Elevations:
Alpine, Treeline.
Loose Dry
Watch out for fast-moving dry loose avalanches in steep terrain, especially if temperatures warm quickly.
Be cautious with gully features.
Aspects:
All aspects.
Elevations:
All elevations.
Valid until: Jan 19th, 2020 4:00PM