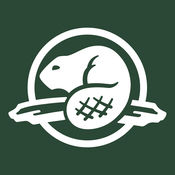 adam greenberg, Parks Canada
Waterton Lakes National Park Avalanche Forecast
Oct 1st, 2019 4:00PM
The alpine rating is below threshold, the treeline rating is below threshold, and the below treeline rating is below threshold. Known problems include Wind Slabs and Loose Dry.
The September Snowpocalypse brought 60-100cm to the park creating winter conditions overnight. The potential for avalanches exists on scrambling routes and hiking trails that lead above the treeline.
Summary
Weather Forecast
Check Environment Canada for current updates of the weather forecast. After the un-seasonal dump, the first week of October looks to be a mix of sunny days and flurries bringing small amounts of snow. Freezing levels should rise above mountain top by the end of the weekend, which will quickly make snow in the valley bottoms disappear.
Snowpack Summary
A significant upslope storm has deposited 60-100cm of snow in the park. This came with strong winds out of the North East, and formed windslabs in gulley features and on SW aspects, and created drifts up to a meter and a half deep. As this snow melts down low, be aware of the potential for dry snow and winter avalanche conditions in the alpine.
Avalanche Summary
Several small windslabs to size 1.5 were observed in gulley features during and immediately after the storm. As temperatures warm, expect to see loose avalanches to size 1 on solar aspects at all elevations
Confidence
Problems
Wind Slabs
Likelihood
Possible - Unlikely
Enough snow has fallen to create winter like conditions up high. Be on the lookout for pockets of windslab especially in confined features.
Be careful with wind loaded pockets.
Be cautious with gully features.
Aspects:
All aspects.
Elevations:
Alpine, Treeline.
Loose Dry
As temperatures increase after the storm, so will the likelihood of loose avalanches. If travelling in steeper terrain, always be thinking about where a small avalanche could push you.
Avoid terrain traps, such as gullies, where the consequences of a small avalanche could be serious.
Aspects:
East, South East, South, South West, West.
Elevations:
All elevations.
Valid until: Oct 2nd, 2019 4:00PM