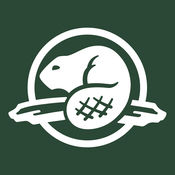 edwin knox, Parks Canada
Waterton Lakes National Park Avalanche Forecast
Feb 10th, 2012 3:04PM
The alpine rating is low, the treeline rating is low, and the below treeline rating is low. Known problems include Wind Slabs.
Sunday and Monday a few cm's of new snow are forecast. Temps at higher elevations to remain a few degrees below freezing and westerly winds to only 10 - 15km/hr. Sheltered treed slopes are still providing for some excellent traveling.
Problems
Wind Slabs
Likelihood
Possible - Unlikely
On steep north and east aspects in alpine areas watch for isolated slabs that could possibly be triggered. Otherwise the snowpack is deep and strong with no significant weak layers.
Aspects:
North, North East, East, South East.
Elevations:
Alpine.
Valid until: Feb 13th, 2012 4:00PM