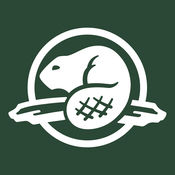 brent kozachenko, Parks Canada
Waterton Lakes National Park Avalanche Forecast
Jan 3rd, 2012 4:00PM
The alpine rating is considerable, the treeline rating is moderate, and the below treeline rating is moderate. Known problems include Storm Slabs and Wet Slabs.
Lots of discrepancy in weather forecasts, however a very warm and windy Wednesday will most likely be followed by cooler conditions and another shot of snow Thursday. Forecasts amounts are variable, but up to 15cms is possible. LP snowpack 93cms.
Problems
Storm Slabs
Windslabs of 40cms or thicker may be found on north and east facing terrain, and other lee features which may be crossloaded by the continuing westerly winds. Very warm temperatures Tuesday helped settle in these slabs, but triggering is possible.
Aspects:
North, North East, East, South East.
Elevations:
All elevations.
Wet Slabs
Some weather forecasts are predicting a very warm Wednesday, with freezing levels rising to 2000m or higher. Warm and sunny southerly aspects may develop daytime surface instabilities resulting in moist loose or slab avalanches during the day.
Aspects:
North, North East, East.
Elevations:
Alpine, Treeline.
Valid until: Jan 6th, 2012 4:00PM