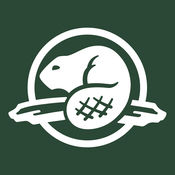 Edwin Knox, Parks Canada
Waterton Lakes National Park Avalanche Forecast
Jan 13th, 2012 4:00PM
The alpine rating is moderate, the treeline rating is moderate, and the below treeline rating is low. Known problems include Wind Slabs.
The danger could climb to CONSIDERABLE at higher elevations by Monday depending on the amount of snow received. Forecasters are calling for only about 20cms but there is possibility of greater amounts. Expect very cold temperatures beginning Sunday.
Problems
Wind Slabs
The 20cms of storm snow from early in the week has been deposited on north and easterly lee areas and gully features. These slabs may be sitting on lower density storm snow overlying temperature and wind crusts creating dangerous sliding layers.
Aspects:
North, North East, East, South East.
Elevations:
All elevations.
Valid until: Jan 16th, 2012 4:00PM