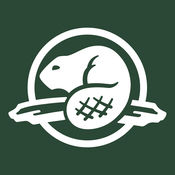 marcus waring, Parks Canada
Waterton Lakes National Park Avalanche Forecast
Feb 13th, 2020 4:00PM
The alpine rating is moderate, the treeline rating is moderate, and the below treeline rating is low. Known problems include Wind Slabs and Deep Persistent Slabs.
Newly formed windslabs are reactive with a thick melt freeze crust acting as a bed surface. Surface avalanches have the potential to step down to deep persistent slabs, particularly in shallow snowpack areas.
Summary
Weather Forecast
Friday: A mix of sun and cloud with freezing level at valley bottom. West winds 50km/ hour gusting to 80.
Saturday: Scattered flurries. 5- 10cm of accumulation with freezing level remaining at valley bottom. Strong SW wind.
Sunday: Snow throughout the day with total accumulation between 10-20cm. Freezing level 1100m. Strong SW wind.
Snowpack Summary
Recent storm snow has allowed for continued development of windslabs on all but West aspects. New & old windslab sits over a thick melt freeze crust which exists up to 2100m. Recent natural windslab activity occurred with this melt freeze crust as the bed surface. The midpack is well settled, though weaker basal facets can be found in thin areas.
Avalanche Summary
Numerous natural size 1-2 windslab avalanches observed from the Akamina parkway today. One of the observed natural avalanches stepped down in to a deep persistent slab in a shallow snowpack area on a cross-loaded feature. Observations are less than 24 hours old .
Significant cornice growth noted in the alpine.
Confidence
Intensity of incoming weather systems is uncertain on Sunday
Problems
Wind Slabs
Below 2100m, windslabs sit on a thick melt freeze crust which could serve as an excellent bed surface and allow fractures to propagate surprisingly far. Take the time to evaluate the bond to this layer.
If you are increasing your exposure to avalanche terrain, do it gradually as you gather information.
Use caution in lee areas. Recent wind loading has created wind slabs.
Aspects:
North, North East, East, South East, South, North West.
Elevations:
Alpine, Treeline.
Deep Persistent Slabs
If triggered the storm slabs may step down to deeper layers resulting in large avalanches.
Be cautious in shallow snowpack areas where triggering is more likely.
Aspects:
All aspects.
Elevations:
Treeline, Below Treeline.
Valid until: Feb 16th, 2020 4:00PM