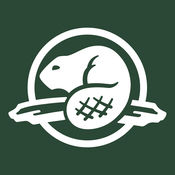 Adam Greenberg, Parks Canada
Waterton Lakes National Park Avalanche Forecast
Jan 6th, 2020 4:00PM
The alpine rating is high, the treeline rating is considerable, and the below treeline rating is moderate. Known problems include Storm Slabs and Deep Persistent Slabs.
A storm beginning Monday night will bring 30-40cm of snow to the park with strong winds driving up the hazard. Small avalanches in the storm snow will have potential to step down to deeper weak layers resulting in large avalanches.
Summary
Weather Forecast
Tuesday: Snow and wind! Accumulations may reach 25 cm at Cameron Lake through the day with strong to extreme Southwesterly winds. Freezing level rising to 1500m.
Wednesday: Up to 15cm of snow with winds decreasing to light by the evening and temperatures dropping to -20 in the alpine overnight.
Thursday: Cold and cloudy with isolated flurries.
Snowpack Summary
Recent Strong to Extreme winds have stripped windward slopes creating windslabs in lee areas, under which a thick crust exists to 1800m. The Middle of the snowpack is well settled, but a weak facet/ melt freeze crust still lurks near the base of the snowpack. Cornices have grown large.
The snowpack in the front ranges is much thinner and weaker.
Avalanche Summary
No new avalanches observed in the park over the weekend. This will change with incoming snow.
Confidence
Timing of incoming weather systems is uncertain
Problems
Storm Slabs
Incoming snow paired with strong to extreme southwest winds will form new slabs at all elevations that will be reactive to human traffic.
Minimize exposure during periods of loading from new snow and wind.
937
Aspects:
North, North East, East, South East, South, North West.
Elevations:
All elevations.
Deep Persistent Slabs
The November facet/ melt freeze crust combo still lurks near the base of the snowpack, and is still very much in play with incoming snow. Triggers could include cornices, avalanches in the storm snow, or people in thin snowpack areas.
Pay attention to overhead hazards like cornices which could easily trigger the deep persistent slab.
Use conservative route selection, choose moderate angled and supported terrain with low consequence.
Aspects:
All aspects.
Elevations:
Alpine, Treeline.
Valid until: Jan 9th, 2020 4:00PM