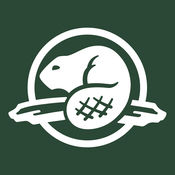 adam greenberg, Parks Canada
Waterton Lakes National Park Avalanche Forecast
Apr 29th, 2019 4:00PM
The alpine rating is below threshold, the treeline rating is below threshold, and the below treeline rating is below threshold. Known problems include Loose Wet and Deep Persistent Slabs.
25cm of recent storm snow is sitting on a spring snowpack consisting of thick crusts and moist snow on most aspects. Keep an eye on how it is being affected by wind and sun over the next few days.
Summary
Weather Forecast
A mix of sun and clouds over the next few days with the potential for afternoon flurries. Freezing levels rising to around 2000m during the heat of the day, and winds increasing on Wednesday
Snowpack Summary
In most areas we are seeing 25cm of recent storm snow sitting on a typical spring snowpack (a thick crust over moist well bonded snow). The exception is high North facing terrain where temperatures have stayed cold and a winter snowpack remains, with facets continuing to linger at the base. Cornices remain large on alpine ridgetops.
Avalanche Summary
One cornice triggered 2.5 deep persistent slab out of unsupported high north facing terrain above Wall lake was observed on Monday.
Confidence
Problems
Loose Wet
Likelihood
Possible - Unlikely
With 25 cm of recent snow sitting on a thick melt freeze crust, there is potential for loose avalanches as temperatures rise in the afternoon  on solar aspects.
Minimize exposure to steep, sun exposed slopes when the solar radiation is strong.
Aspects:
East, South East, South, South West, West.
Elevations:
All elevations.
Deep Persistent Slabs
Deep layers are still responsive to large triggers (think cornices or rain) on high north faces. Though triggering this layer is unlikely, it's not impossible as evidenced by sporadic large avalanches.
Pay attention to overhead hazards like cornices which could trigger the deep persistent slab.
Aspects:
North.
Elevations:
Alpine.
Valid until: Apr 30th, 2019 4:00PM