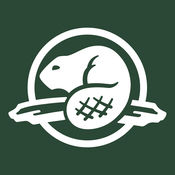 Jon Stuart-Smith, Parks Canada
Waterton Lakes National Park Avalanche Forecast
Feb 17th, 2012 4:13PM
The alpine rating is moderate, the treeline rating is low, and the below treeline rating is low. Known problems include Wind Slabs.
Wind slabs that developed from the storm snow we received earlier this week are the main concern right now. Warm temperatures will mean sun crusts on south aspects. Unless we get a lot more than the 5cm predicted avalanche danger will not change.
Problems
Wind Slabs
Likelihood
Possible - Unlikely
Steady winds have been building wind slabs on NE aspects. Under these wind slabs could be the surface hoar layer from Feb 9 or thin temperature crust on south aspects. Warm temperatures will help settle these but don't underestimate their potential.
Aspects:
North, North East, East, South East.
Elevations:
Alpine, Treeline.
Valid until: Feb 20th, 2012 4:00PM