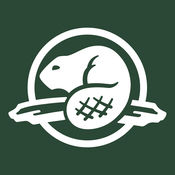 marcus waring, Parks Canada
Waterton Lakes National Park Avalanche Forecast
Jan 9th, 2020 4:00PM
The alpine rating is considerable, the treeline rating is considerable, and the below treeline rating is moderate. Known problems include Wind Slabs and Deep Persistent Slabs.
Recent storm snow is expected to  transition to Windslab as the Waterton winds return Friday. This Windslab may get buried by a heavy snowfall if forecast upslope conditions materialize on Saturday evening.
Summary
Weather Forecast
Friday: Scattered Flurries. Freezing level valley bottom with Moderate SW winds.
Saturday: Flurries with 1-5 cm of snow. SW winds increasing as temperatures drop rapidly saturday night. Potential for heavy snow overnight with upslope enhancement.
Sunday: Uncertain timing and intensity of incoming storm.10-50cm of snow with moderate -strong wind.
Snowpack Summary
Cameron lakes received 40cm of new snow over the past 48h. Windslabs & cornices are maturing creating the potential for larger avalanches as the load increases during the incoming storm on sunday. A crust down 10-30cm exists up to 1800m. The Middle of the snowpack is well settled but a weak facet/ melt freeze crust still lurks at base of snowpack.
Avalanche Summary
Size 1- 1.5 Natural Windslabs observed in the alpine in the Cameron Lakes Drainage today.
Confidence
Intensity of incoming weather systems is uncertain on Sunday
Problems
Wind Slabs
Windslabs will create a sensitive bed surface for new snow arriving on the weekend.
If triggered the storm/wind slabs may step down to deeper layers resulting in large avalanches.
Minimize exposure during periods of loading from new snow and wind.
Aspects:
North, North East, East, South East, South, North West.
Elevations:
Alpine, Treeline.
Deep Persistent Slabs
The November facet/ melt freeze crust combo still lurks near the base of the snowpack, and is still very much in play with incoming snow. Triggers could include cornices, avalanches in the storm snow, or people in thin snowpack areas.
Use conservative route selection, choose moderate angled and supported terrain with low consequence.
Pay attention to overhead hazards like cornices which could easily trigger the deep persistent slab.
Aspects:
All aspects.
Elevations:
Alpine, Treeline.
Valid until: Jan 12th, 2020 4:00PM