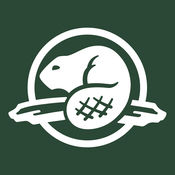 grant statham, Parks Canada
Little Yoho Avalanche Forecast
Apr 24th, 2019 4:00PM
The alpine rating is below threshold, the treeline rating is below threshold, and the below treeline rating is below threshold. Known problems include Wind Slabs.
One more nice day in the forecast for Thursday before a significant spring upslope drops 30-40 cm over the eastern slopes through the weekend. Avalanche hazard will rise starting Friday.
Summary
Weather Forecast
One more nice day on Thursday before a significant upslope storm begins to affect the region from the east side. Thursday will be a mix of sun and clouds with freezing levels to about 2000m - after that the winds switch to the NE on Friday, temperatures drop and upwards of 30 cm is expected by Saturday.
Snowpack Summary
Last week's storm snow has now settled but has been blown into windslabs by moderate to strong westerly winds in alpine areas - caution advised in leeward areas and where these slabs overlie buried sun crusts. Surface crusts or moist snow exist at lower elevations and on solar aspects depending on the time of day.
Avalanche Summary
No new avalanches have been observed or reported, but observations have been limited.
Confidence
Problems
Wind Slabs
Significant snowfall over the last week and recent strong winds have created fresh wind slabs in the alpine. Approach bigger slopes and lee terrain with caution.
Aspects:
North, North East, East, South East, North West.
Elevations:
Alpine.
Valid until: Apr 25th, 2019 4:00PM