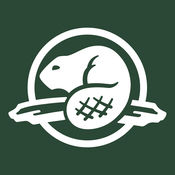 mark herbison, Parks Canada
Little Yoho Avalanche Forecast
Jan 10th, 2020 4:39PM
The alpine rating is considerable, the treeline rating is considerable, and the below treeline rating is moderate. Known problems include Persistent Slabs, Wind Slabs and Deep Persistent Slabs.
Problems within the snowpack are complex and will likely persist for some time. There is great skiing, but now is the time for conservative decision making. Ice climbers be cautious of steep gullies and sluffing between ice pitches.
Summary
Weather Forecast
The region will see a small pulse of snow on Saturday, up to 5cm with moderate Southerly winds. It will be mainly cloudy with temperatures ranging from -8 to -16. Sunday is the beginning of the deep freeze as temperatures drop to -25 or colder.
Snowpack Summary
30-50 cm of storm snow since Jan 1 sits over a variety of surfaces including facets and surface hoar. Field tests throughout the region show easy to moderate results on this interface. Reactive wind slabs exist in alpine and some tree line locations. In most areas there is a well settled mid-pack over top of a weaker basal layer.
Avalanche Summary
Parks Canada Visitor Safety responded to a size 2.5 skier triggered avalanche on the South flanks of Mt. Hector today. More details to follow.
Several naturals sz 2-3 were observed Thursday throughout the forecast region, some of which failed at the ground within the deep persistent layer.
Confidence
Problems
Persistent Slabs
Likelihood
Likely - Possible
This layer consists of surface hoar / facets and is down 40-60 cm throughout the region and is producing easy to moderate results with stability tests. Several skier triggered avalanches have occurred recently on this layer.
If triggered the persistent slab may step down to deeper layers resulting in large avalanches.
Carefully evaluate terrain features by digging and testing on adjacent, safe slopes.
Aspects:
All aspects.
Elevations:
Treeline, Below Treeline.
Wind Slabs
Recent storm snow and moderate to strong winds have created wind slabs in alpine and tree line elevations. It will take several days for these instabilities to settle out.
If triggered the wind slab may step down to deeper layers resulting in large avalanches.
Use caution in lee areas. Recent wind loading have created storm slabs.
Aspects:
North, North East, East, South East, North West.
Elevations:
Alpine, Treeline.
Deep Persistent Slabs
The potential for deeper releases on the basal layers still exist. Several large avalanches have occurred on this layer in past 48 hours. Click on Forecast Details tab for more information.
Pay attention to overhead hazards like cornices which could trigger the deep persistent slab.
Avoid shallow snowpack areas where triggering is more likely.
Aspects:
All aspects.
Elevations:
All elevations.
Valid until: Jan 11th, 2020 4:00PM